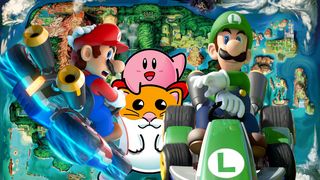 Mario Kart 8 is awesome , and if anyone else suggests otherwise Ill fight them. So awesome in fact, that they let games that dont even have Mario in the title join the dangerous dodgem party.
With both The Legend of Zelda and Animal Crossing having joined the track roster already as DLC, its got me thinking about who else needs to join in on the banana-flinging madness. Here are eight classic Nintendo series that NEED to become Mario Kart 8 tracks...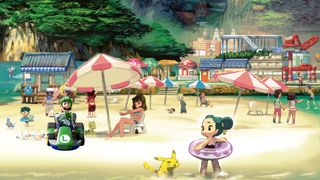 1. Pokemon
Each region in the monster-catching series has already been partitioned out into handy routes, screaming to be turned into lengthy tracks. Just imagine skidding through the long grass with wild Pokemon appearing as driving hazards, and throwing Pokeballs instead of bananas at your fellow racers. Its Super effective!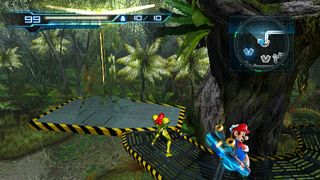 2. Metroid
Mario Kart already has the whole space thing covered by its various Rainbow Roads, but what it hasnt got is a track that follows you all the way from taking off of a suspiciously dangerous planet and launches you (in morphball form of course) into the twinkling abyss to careen around Samuss shiny Gunship.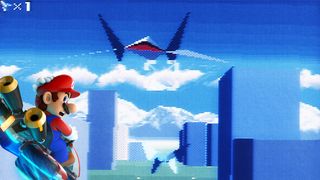 3. Star Fox
Making full use of the antigrav wheels, the track barrel rolls through the sky, passing over the length of a Arwing before ultimately bringing you crashing down to ground level after a blue shell goes rogue. Slippy Toad and co provide unhelpful race commentary along the bottom of the screen. Dont forget about me!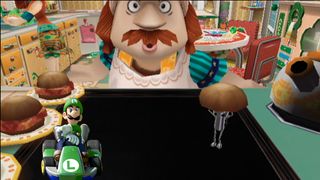 4. Chibi-Robo
This would be the closest Mario Kart could get to being Micro Machines, everyone charging around a messy kitchen table with jam spills placed just after tricky corners to slow you down, and boost jumps off of Chibi-Robos little power cord. Collect happy points instead of coins.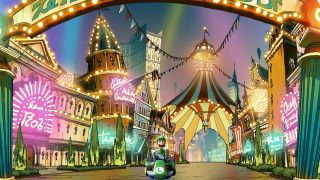 5. Professor Layton
Bring back the brilliant battle mode arenas from Mario Kart 7 and give your cranium a work out with a stage that boxes all of the racers into a giant traffic-puzzle cube and sees you all frantically shunt each other around until you reach the exit. Sorry, no hints.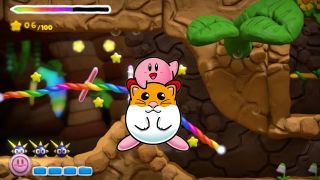 6. Kirby
Imagine all the vibrancy of a Mario Kart track, but with a lovely plasticine sheen to all those piranha plants trying to gobble you up mid race. Mostly this is just an excuse to get yourself behind the handlebars of a hamster-themed motorbike. Move over Epona bike, your day in the limelight is over.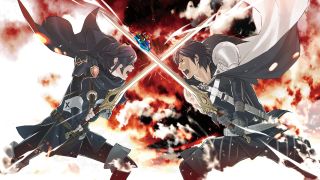 7. Fire Emblem
You drive along the edge of giant hero Lucinas sword as she bravely battles with Chrom, the track leaping between their blades as they clash. Instead of your standard mushrooms and shells, you battle with the rock-paper-scissors set up of the traditional Fire Emblem weapon triangle of sword, axe and lance.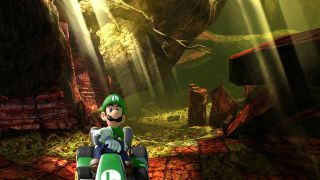 8. Monster Hunter
Its the turn of the ever helpful Palico to get behind the wheel, meowing incessantly and spitting out cat puns as you navigate a prehistoric field while being chased down by raptor-like Jaggis. Harvest speed-boosting meat chunks in place of coins by running over the local wildlife.