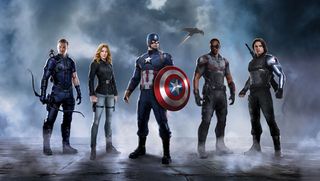 This time it's war...
Few would count Captain America: The First Avenger as their favourite Marvel film. And yet, from those unpromising beginnings, Steve Rogers has become arguably the most compelling of all the Avengers. His ingrained decency is a stark (if you'll pardon the pun) contrast to the decidedly murky present day world he finds himself stranded in. Captain America: The Winter Soldier saw him betrayed by those he trusted the most, and the forthcoming Captain America: Civil War will pit him against his Avengers team-mates in an explosive super-scrap.
In Civil War a disaster takes place a year after the cataclysmic events of Avengers: Age Of Ultron. The result is the Sokovia Accords - a set of superhero laws that will force the various powered individuals of the Marvel world to abide by the law and reveal their identities. Tony Stark is firmly for this, Steve Rogers absolutely against it and they call on their friends to support them. But who's who in the sprawling cast? And which side will they take #teamcap or #teamironman?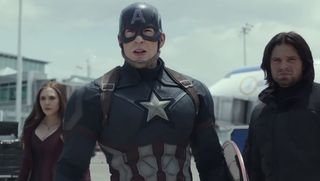 Chris Evans as Steve Rogers/Captain America
Team: #teamcap
Now isn't this a switcheroo? Captain America, that bastion of patriotism going against his own government? It make sense though. The movie Steve Rogers is more concerned with decency and protecting humanity, rather than being a rigid nationalist. After the events of Captain America: The Winter Soldier, Steve is likely feeling a certain amount of distrust towards the powers that be, and the trailers for Civil War suggest that he has another reason to fight: his old friend Bucky Barnes aka the brainwashed Winter Soldier. Steve will do pretty much anything to save his old pal, and if that brings him into conflict with Iron Man, well, so be it.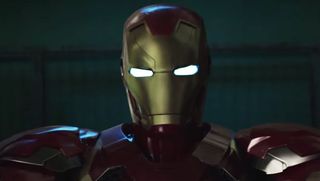 Robert Downey Jr. as Tony Stark/Iron Man
Team: #teamironman
Really it's not too much of a surprise that Tony Stark would side with the suits here. Although he's clearly something of a libertarian and would normally rather avoid too much government interference, he's also very much about prevention rather than cure. It's what led him to create Ultron after all and we all know how well that went... Compared to accidentally creating a death-dealing robot, being a bit more open with the public isn't going to be a problem for Tony. If we cant accept limitations, were no better than bad guys, as he says in the trailer.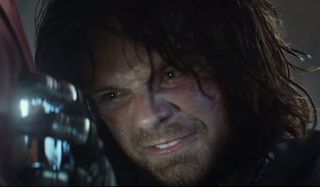 Sebastian Stan as Bucky Barnes/The Winter Soldier
Team: #teamcap
Speaking of which, we know that the Winter Soldier will be playing a big part in Civil War. We've already seen a tease, with Cap and Falcon appearing in the Ant-Man post-credits scene, only to find Bucky with his arm locked in a vice. The trailer seems to suggest that Bucky is one of the things that Steve and Tony will be fighting over. But will he still be the Bucky Barnes that Cap knew in WW2? Or has his conditioning changed him irrevocably?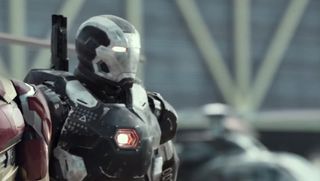 Don Cheadle as James Rhodes/War Machine
Team: #teamironman
Now this hardly seems fair two Stark suits on the same side? It's not surprising though. The former Iron Patriot is one of Tony's best buds. He's also proved time-and-again to be more allied to the government than his often wayward friend. If his superiors tell him to follow the Accords, that's exactly what he's going to do. Still might he find his morals conflicted if he has to come up against the poster boy of American values, Steve Rogers? After all, Age Of Ultron sets Steve up as the leader of the New Avengers, of which War Machine is a key member. Either way, one particular shot in the trailer makes it look like things may go badly for Rhodey...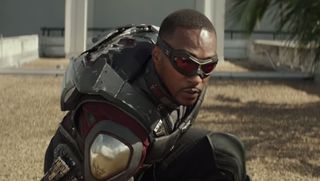 Anthony Mackie as Sam Wilson/Falcon
Team: #teamcap
The winged Avenger is fiercely loyal to Captain America so, despite his military background, we can well believe that he would choose to fall in line with Steve. He's probably still harbouring a little resentment about getting his arse kicked by Ant-Man, but no doubt this film will see the two make up, or at least learn to cope with each other. As the only flight-enabled member of Team Cap, we should expect some airborne action, with Falcon likely facing off against one or all of Tony, War Machine or Vision. In which case, it's gotta be said, good luck with that, Sam...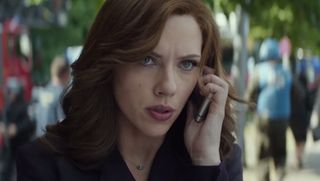 Scarlett Johansson as Natasha Romanov/Black Widow
Team: #teamironman
Ouch now this one is really going to hurt. From the promo art and the latest trailer, it's clear that Natasha is working with Iron Man and that puts her in direct opposition with her best bud Hawkeye as well as her New Avengers team leader. It's surprising given that her and Tony have never quite seen eye-to-eye, and her history with following dubious orders has led to questionable decisions in the past. The disaster that kicks this civil war off at the start of the film will have to be pretty tumultuous.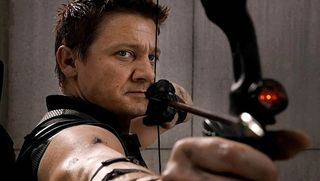 Jeremy Renner as Clint Barton/Hawkeye
Team: #teamcap
The other side of the equation. Clint is fiercely loyal to Natasha, so having the two facing off against each other is a recipe for heartache. All of that aside, as a former S.H.I.E.L.D. operative, it makes more sense that he would stand with Steve, rather than join forces with Tony's forces. Add in the fact that he has a wife and family that he will want to protect and who would be in more danger if his identity was revealed to the world and his opposition to the Accords is a given.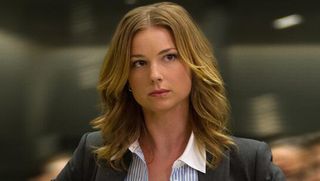 Emily VanCamp as Sharon Carter/Agent 13
Team: #teamcap
Sharon made her debut in The Winter Soldier and is back for Civil War with what looks like a more prominent role. Like Hawkeye she's another S.H.I.E.L.D. loyalist, so she'll be sticking by Cap's side. Carter now works for the CIA and probably prefers working in the shadows than in the glare of the public gaze. There are rumours that Sharon and Steve may strike up a romance something that was hinted at in The Winter Soldier. That might get complicated, however, if Marvel decide to join the dots in the characters lineage In the comics, Sharon is the great niece of Peggy Carter Steves lost love. That might make things a little bit awkward on date nights.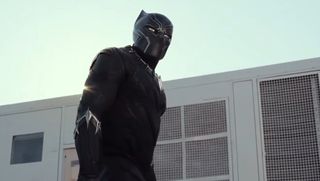 Chadwick Boseman is T'Challa/Black Panther
Team: #teamironman
The MCU's version of T'Challa makes his big screen debut here. If he's anything like the comic book version then he will be super-strong with enhanced senses and a vibranium-enhanced suit. Although the trailers show him fighting alongside Iron Man, he has been described as a third party with a very different point of view by Marvel main man Kevin Feige, and that he will bring an outsider's perspective to the conflict. It'll certainly be interesting to see how his royal ego clashes with Tony Stark's big head. Interestingly (and potential spoilers ahead), in the comics, his father T'Chaka comes into conflict with Ulysses Klaw as played by Andy Serkis in Avengers: Age Of Ultron. Might we see something of that here?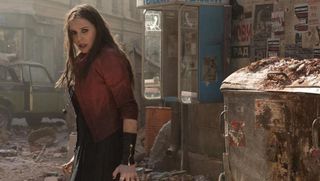 Elizabeth Olsen is Wanda Maximoff/Scarlet Witch
Team: #teamcap
Another outsider is Scarlet Witch. We think she's on Steve's side. She's part of Steve Roger's New Avengers and the most recent trailer clearly shows her fighting alongside Cap and co. That said, Elizabeth Olsen has made reference to her character as being a wild card and let's not forget that when the initial promo art for the film was released, Scarlet Witch was noticeably absent from either side. Perhaps she'll decide that this fight is just way too much hassle and choose to go her own way.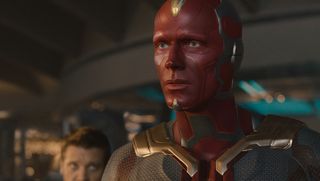 Paul Bettany is The Vision
Team: #teamironman
Well if you can't count on your family Vision is, to all intents and purposes, Tony's offspring (after Ultron) and it makes sense that he would side with him. But more than that, Vision has higher ideals. He believes in the survival of humanity above all else even if that means putting his fellow Avengers at risk. With his incredible powers, we fear for anyone crossing his path...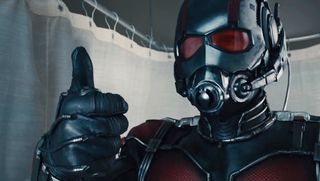 Paul Rudd is Scott Lang/Ant-Man
Team: #teamcap
Well of course he's on Cap's side! Scott Lang is a former con artist and criminal and he's not going to want his shady past exposing to the world. He has more than most to lose from the accords, so he was always going to side with Steve on this one. Although he's going to have to do some explaining to Falcon after their (hilarious) fight in the Ant-Man movie.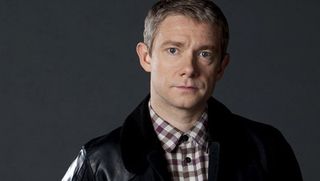 Martin Freeman is Everett Ross
Team: neither
Whoooo? Well, in the comics, Everett Ross is a member of the US State Department assigned to Wakanda. It's an eye-catching piece of casting, but Kevin Feige has stated that Freeman only plays a small part in Civil War. In the comics he has a close relationship with T'Challa, so he's a dead cert for the Black Panther solo movie. Intriguingly, and despite sharing a last name, in the comics Everett and Thaddeus aren't related. Perhaps the movie will alter that for the sake of convenience.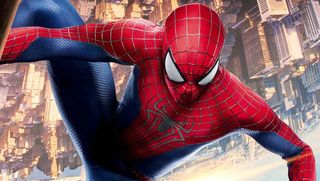 Tom Holland is Peter Parker/Spider-Man
Team: #team????
This is the biggie. If Civil War wasn't enticing enough in itself, the fact that it features Tom Holland's debut as the MCU's new Spider-Man will surely bring in the punters. We don't know which side the wall-crawler will choose. In the original Civil War comics, Peter is working for Tony Stark and proves his allegiance by sensationally revealing his secret identity. It's not clear yet, however, how much of that will carry on over to the movie, and surely a teenager is going to find Cap's anti-authoritarian stance more attractive? Whatever the case, Spidey's existence is already known in the MCU. Remember that line from the female reporter in Ant-Man: We have a guy who can jump. A guy who can swing. A guy who can crawl up walls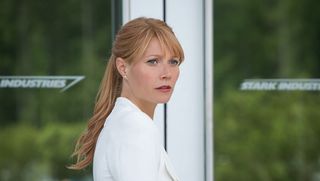 Gwyneth Paltrow is Pepper Potts
Team: #teamironman
Pepper has only recently been announced for the film and is likely only to feature as a cameo. It's natural to assume that she'll be cheering Tony on. That said, she's rather more sensible and thoughtful than her partner and there's every chance that she will be able to see the argument from both sides. Perhaps she'll act as Tony's conscience and convince him to try and resolve things peacefully.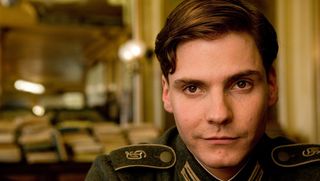 Daniel Brhl is Baron Zemo
Team: neither
You'd think with all of these heroes scrapping there wouldn't be room for an antagonist but no. Baron Helmut Zemo will be the main villain in the film, according to Elizabeth Olsen, who stated Daniel Brhl is an incredible actor and he's playing the main villain in it. And he's incredible! We'd expect nothing less. A long-term antagonist of Cap's in the comics, Zemo was a disfigured agent of HYDRA who wears a purple mask to hide his injuries. The film version, however, will be quite different, doing away with the mask entirely. We havent seen any footage of Zemo in action yet, but we can assume that hes in charge of the movies other major nemesis: Crossbones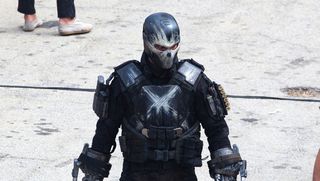 Frank Grillo is Brock Rumlow/Crossbones
Team: neither
SPOILER ALERT! You might not realise, but weve met masked meanie Crossbones before. Frank Grillo played Brock Rumlow in The Winter Soldier. He was the treacherous S.H.I.E.L.D. agent who declared nothing personal to Cap in that film's ace elevator scene, before trying to kill him. Cap gave him a serious drubbing and now, armoured and angry, hes back. It's rumoured that he is responsible for the opening disaster that sets this whole civil war in motion...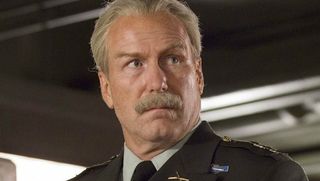 William Hurt is Thaddeus Thunderbolt Ross
Team: neither
Finally, we didn't see this one coming! The Incredible Hulk has been mostly ignored since it met a muted reception back in 2008, but William Hurt will be returning as the Hulk-chasing Thaddeus Ross. Hurt has teased a changed man, however. As he told IGN, what theyve done is theyve taken a character who was the Ross from the older film and made a new version. This is a much newer Ross. A much different Ross. Quite how different we'll have to wait and see though we'd imagine he'll remain a thorn in all of the Avengers' sides.