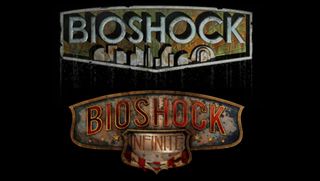 Parallel games, parallel worlds
If youve finished up Irrational Games BioShock Infinite, no doubt there were quite a few things in the floating city of Columbia that felt... familiar. Some things might have been coincidental, but others were just... just too close, right?
In a way, this makes sense--they are both BioShock games, and Ken Levines touch is visible all over. But the similarities and paralells might be more plentiful than you realized, and there are plenty of instances where Infinite nods to the original. What follows are some of our favorite similarities, ready for the dissection.
Spoilers for the ending of BioShock Infinite follow, so be warned!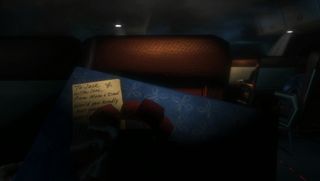 They always said he was special
BioShocks opening sequence is one of the most memorable in gaming. In less than a minute we go from lounging in an airplane, looking at a mysterious box and hearing voiceover that doesn't really make much sense, to a fiery crash in the Atlantic ocean.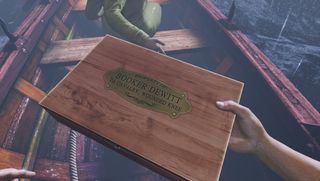 Forming new memories
Infinite opens similarly, with our hero Booker DeWitt being rowed toward a lone lighthouse. He is handed a box. A box containing--just like Jacks--his mission.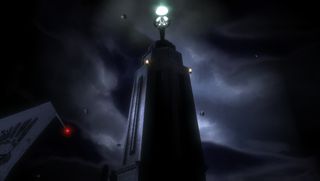 Somewhere beyond the sea
After Jacks plane crash, he finds a strange tower sitting alone in the middle of the Ocean. It is, of course, the entrance to Rapture.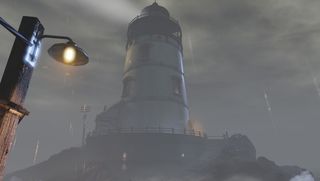 Ascension to the heavens
To enter Rapture, Jack descended down, down, down. But for Booker DeWitt and his mission to the floating city of Columbia, he must climb to the top of this lone lighthouse before launching into the air.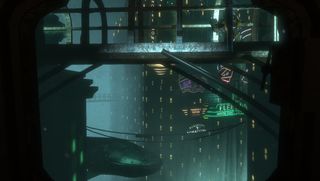 It was impossible to build it anywhere else
The entire trip into Rapture is about as memorable as can be. Andrew Ryans objectivist speech explains his need and motivation to create a truly free city: Rapture, the impossible city at the bottom of the ocean. As the speech climaxes and the music swells, Rapture comes into view.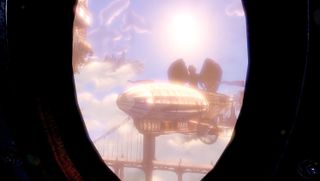 Heaven--or as close as we'll see until judgment day
Bookers ascension into Columbia mirrors Jacks descension into Rapture in many ways. The music swells similarly as a broad, sweeping view of an impossible city comes into view. Words--somewhat of a motto of the city--flash past as the transport approaches its destination. Paying homage to the whale that swims by Jacks bathysphere, a massive zeppelin--a whale of the sky--floats through the air.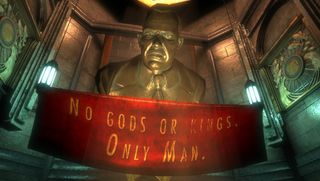 Ideology: Randian Objectivism
A city at the bottom of the ocean, Rapture represented a place for humanity to flourish beyond the reach of governments, censors, and even basic morality.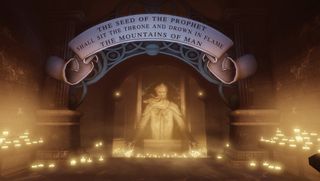 Ideology: American Exceptionalism
Columbia, on the other hand, represented an extreme form of American Exceptionalism. Led by the Prophet Father Comstock, Columbia became a hotbed of racism, segregation, xenophobia, and religious fanaticism.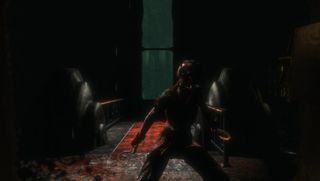 Welcome to Rapture. Is it someone new?
As Jacks Bathysphere arrives in Rapture, his first encounter--aside from Atlass radio transmission--is a lone splicer. It asks the question: Is it someone new? And then it screams. It's horrifying.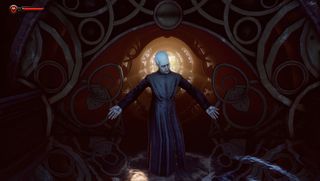 Welcome to Columbia... is it someone new?
Not his very first interaction, but in order to enter the city of Columbia, Booker must submit himself to be baptized. As he enters the circle of religious devotees, the preacher begins his baptismal offering with a familiar question: "Is it someone new? Someone from the Sodom below?"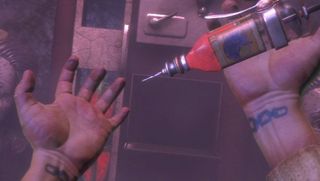 Branding: Chains
Jack has mysterious tattoos that we never were given a full understanding of. Most likely they represent that he is, essentially, a slave who obeys, whereas Andrew Ryan is a man who chooses.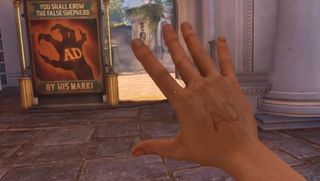 Branding: AD
Booker has branding too, and it's this branding that gives him away to Comstock's people. This was a self-inflicted brand, though--one he gave himself as a way to repent for his mistakes.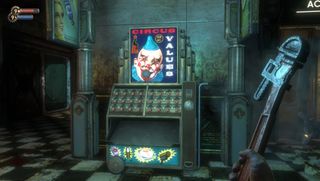 Fill your cravings at the Circus of Value!
Peppered throughout Rapture, the Circus of Value vending machines provided much-needed health and ammo restocking as well as a wholly obnoxious voice that will forever be burned into our brain. Of course, when youre running short on cash, that godforsaken clown was always sure to point it out: Come back when youve got some money, buddy!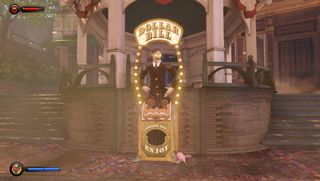 Dollar Bill. Who needs competition when you have quality?
Just like the Circus of Value, Columbias Dollar Bill machines keep Booker stocked, locked, and loaded. But more than their contents, you probably recognized a familiar phrase, albeit slightly more antiquated: Return when you have some currency, fella!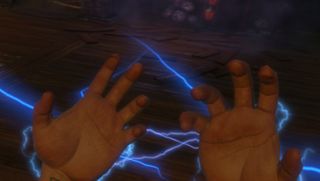 The power of plasmids
With the worlds greatest scientists gathered together in Rapture (and the help of a DNA re-writing sea slug), medical, technological, and scientific advancements abounded in Rapture, chief among them: plasmids. This memorable shot shows Jack getting accustomed to his first fistful of lightning.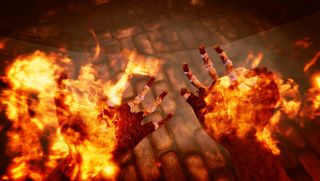 Vigors--power from another world
Columbias version of Plasmids, Vigors provide similar extraordinary powers to the user, such as lightning, fire, or control of animals. The obvious similarities between vigors and plasmids are explained by a voxophone recording in which Jeremiah Fink mentions observing a brilliant biologist, possibly Brigid Tenenbaum, through a tear, implying that he likely drew inspiration from Raptures plasmids themselves when developing Columbias vigors.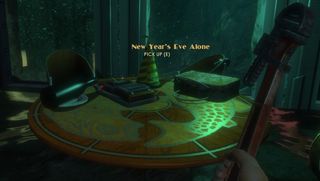 Messages from the past--Audio Diaries
One of the most compelling bits of storytelling in the original BioShock was the usage of recorded Audio Diaries to give context to the catastrophic state of Rapture.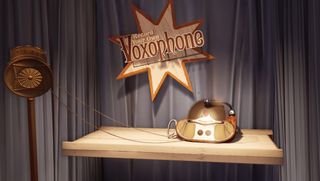 Voxophone--personal, portable audio
Infinite uses the exact same technique, though its position earlier on the timeline meant that recordings were made on the relatively newly invented voxophone, a sort of miniature, personal phonograph recorder.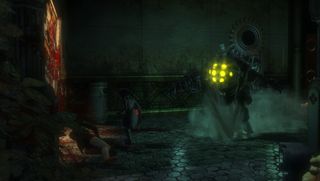 Raptures lumbering guardians
Adorning the box art, the Big Daddys hulking man-machine hybrid form is an image of mechanical and biological advancement we are not soon to forget.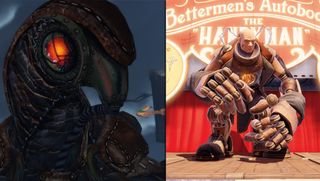 Columbias tragic monsters
Again, a voxophone recording reveals that Fink drew inspiration through a tear for the technological advancements that would allow for a man-machine hybrid. This created two different beings: the Songbird (who, like the Big Daddies of Rapture, are tasked with protecting special little girls) and the Handyman. Dialog throughout the game suggests that Handymen live in constant agony and cannot sleep--a heavy price for to pay for their enhancements.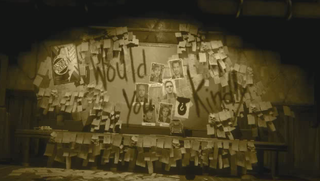 The illusion of free will: "Would you kindly?"
Few can forget the moment of discovery when Andrew Ryan revealed the truth about Jacks history and purpose. He explained that Jack, now a grown adult with memories of a life of his own, was actually a genetic experiment controllable by a simple phrase: Would you kindly? The revelation of this information served not only as a massive twist for BioShocks plot, it functioned as a deconstruction of the illusion (and lack) of free will that results from being a character in a video game.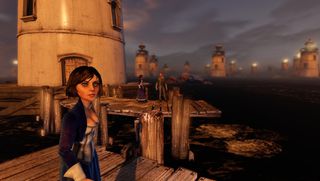 The illusion of free will: Infinite parallel worlds
BioShock: Infinite offers a similar twist that again speaks to the illusion of choice, as the events of the game are but one iteration of a million million parallel universes, yet every time the result is the same. A perfect example of this is given in the opening scene of the game. As Booker is delivered to the Columbia lighthouse by the Lutece twins, the pair discuss how it is pointless to ask him to help row the boat as, in every permutation of every single parallel world, he does not row. Some choices can be made, but certain events are set in motion and cannot ever be changed.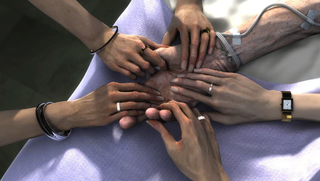 A life, a family
As Jack finally defeats Atlas and escapes Rapture, assuming he saved the Little Sisters rather than heartlessly harvesting them for additional ADAM, the final image of the game is Jack on his deathbed, surrounded by his daughters.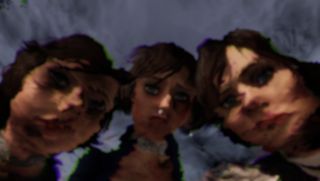 The difference between a baptism and a drowning
Infinite has a similar ending. Once Booker realizes that he is the prophet Zachary Hale Comstock, he resigns himself to be smothered in the crib so that Columbia, with all of its atrocities, is never created. Aside from the very brief post-credits scene, the final image of Infinite is, surrounded by many versions of his daughter, Bookers death.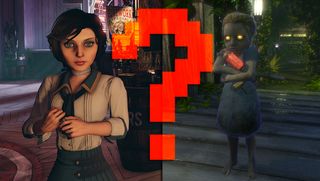 The last lighthouse?
If youre like us and cant fathom the idea of leaving a movie before the credits are over, you were treated with a brief scene at the very end of Infinite. Booker is back in his office--alive, seemingly--with his daughter Anna still in her crib.
Did Booker survive? What were some of your favorite parallels between BioShock and Infinite? Let us know in the comments below!
And if youre hungry for more BioShock: Infinite, check out our explanation of the ending and this hidden message we discovered in the game.