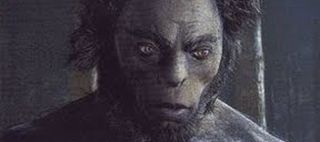 Firenze
As Played By: Ray Fearon

The Character: A courageous (albeit haughty) Centaur living in Hogwarts' on-site forest, Firenze is more tolerant of humankind than the rest of his four-legged brethren, but that isn't to say he doesn't view them with a certain disdain. That said, he's happy to take the two-legged shilling when Dumbledore invites him to become Divination teacher, much to the disgust of his hairy kin.

Key Quote: (On Professor Trelawney's horoscopes) "That, is human nonsense. Trivial hurts, tiny human accidents, these are of no more significance than the scurryings of ants to the wide universe, and are unaffected by planetary movements."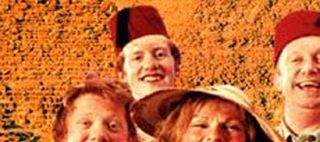 Charlie Weasley
As Played By: Alex Crockford

The Character: Undisputably the coolest of all the Weasley children, Charlie spends his days studying dragons in far-flung parts of the world. As magical careers go, his is one of the more bad-ass. Unsurprisingly, he was always one of Hagrid's favourite students…

Key Quote: "Keep back there, Hagrid! They can shoot fire at a range of twenty feet, you know. I've seen this Horntail do forty!"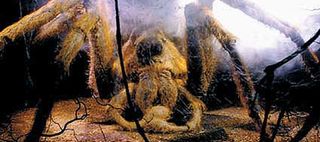 Aragog
As Played By: Julian Glover (Voice)

The Character: The proud spider King of the forest-dwelling Acromantulas, Aragog nurses a deep mistrust of the students and teachers of Hogwarts, having been erroneously labelled Slytherin's Monster. A friend of Hagrid (naturally), Aragog would happily have chowed down on Harry and Ron had the enchanted Ford Anglia not saved them at the last minute. And who says the books are far-fetched?

Key Quote: "I cannot deny them fresh meat, when it wanders so willingly into our midst. Goodbye friend of Hagrid."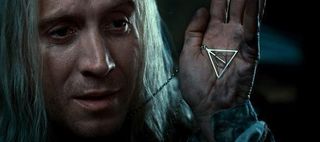 Xenophilius Lovegood
As Played By: Rhys Ifans

The Character: Editor of wizarding tabloid The Quibbler, Xenophilius is something of an odd fish, what with his out-there beliefs and barmy attire. However, his conspiracy theories and grandstanding bluster are cut painfully short by the kidnap of his daughter Luna, rendering him a broken man. Rhys Ifans reins himself in marvellously in the film version, turning in a haunting performance as the bewildered father of a lost child.

Key Quote: "They took my Luna because of what I've been writing. They took my Luna and I don't know where she is, what they've done to her. But they might give her back to me if I -- If I... I must save Luna. I cannot lose Luna. You must not leave."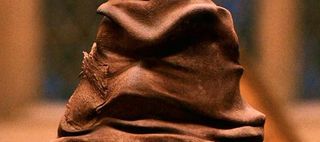 The Sorting Hat
As Played By: Leslie Phillips (Voice)

The Character: The flamboyant Sorting Hat opens each year at Hogwarts by sorting the new pupils into their respective houses, usually kicking things off with a song. Seeing into its wearer's thoughts, the hat very nearly puts Harry in Slytherin, before listening to his pleas and opting for Gryffindor instead. Good work, hat!

Key Quote: "Oh you may not think I'm pretty, but don't judge on what you see. I'll eat myself if you can find a smarter hat than me."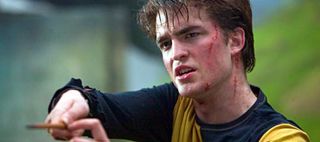 Cedric Diggory
As Played By: Robert Pattinson

The Character: Bucking the Hufflepuff trend for churning out loveable, cuddly, pussycat types, Diggory cuts rather a dash around Hogwarts, working the female students into a frenzy with his easy charm and chiselled good looks. Initially rivals with Harry in the build-up to the Triwizard Tournament, the two form a gradual bond of respect, before Voldemort throws a spanner in the works in the graveyard at Little Hangleton…

Key Quote: "Harry, take my body back will you? Take my body back to my father."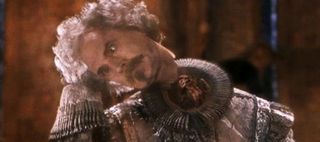 Nearly Headless Nick
As Played By: John Cleese

The Character: The most memorable of all the house ghosts, Sir Nicholas de Mimsy-Porpington is a profoundly macabre creation, primarily because his head remains attached to his neck thanks only to a few unsevered tendons. The episode in which he bemoans his inability to join in with the other headless ghosts (who delight in chucking their severed bonces around willy-nilly) is an excellent piece of black comedy.

Key Quote: "I know nothing of the secrets of death, Harry, for I chose my feeble imitation of life instead."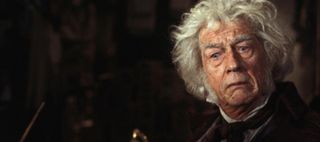 Mr. Ollivander
As Played By: John Hurt

The Character: Proprietor of Ollivander's Wand Shop, this venerable wandmaker is responsible for surely the most magical emporium in all of Diagon Alley. Infuriatingly cryptic at times, he eventually divulges that Harry's wand is the twin of Voldemort's, a key factor in the battle that will unfold between the two.

Key Quote: "The wand chooses the wizard, Mr Potter… It's not always clear why."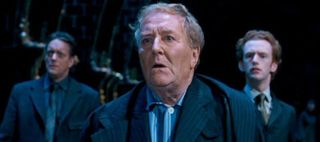 Cornelius Fudge
As Played By: Robert Hardy

The Character: The consummate politician, Fudge is more than willing to lie through his teeth in order to maintain the status quo, and consequently, his position as Minister for Magic. So it is that the Ministry singularly fails to head off Voldemort's steady return to power, and Fudge himself is eventually replaced by the more proactive Rufus Scrimgeour. Think of him as Neville Chamberlain to Scrimgeour's Churchill.

Key Quote: "The Dark Lord is not back!"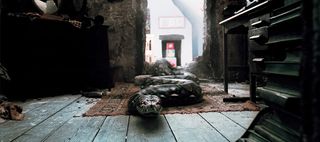 Nagini
As Played By: Hazel Douglas (as Bathilda Bagshot)

The Character: A suitably horrifying pet of the villainous Lord Voldemort, Nagini the snake is an effectively visceral counterpart to the Dark Lord's more subtle malevolence. One of the Horcruxes that must be destroyed by Harry and friends, her most terrifying moment must surely be her covert occupation of the corpse of Bathilda Bagshot, as seen in Deathly Hallows pt. 1 . The closest thing Voldemort has to a sidekick, and as Dumbledore confirms: "I think he is perhaps as fond of her as he can be of anything."

Key Quote: "Ssssssssssssssssssssss" (sorry, we don't speak Parseltongue)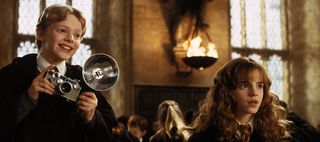 Colin Creevey
As Played By: Hugh Mitchell and Nigel Wespurt

The Character: Perhaps Harry Potter's biggest fan at Hogwarts (excluding Ginny of course), little Colin Creevey struck up a solid (if initially one-sided) friendship with his idol upon joining the school in Chamber Of Secrets . Presented in the films as a straightforward irritant, Creevey is a far more loveable proposition on the page, which makes his eventual death in the final battle all the more heartrending.

Key Quote: "Do you think… would it be alright if… can I have a picture?"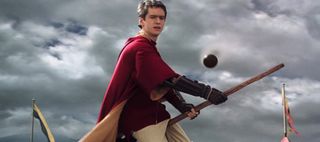 Oliver Wood
As Played By: Sean Biggerstaff

The Character: Oliver is the Gryffindor Quidditch Captain for a large chunk of Harry's time at Hogwarts, his leadership-style falling somewhere between the driven and the deranged. Bagging himself a post-school career as a professional Quidditch player, Wood returns to the school to lend a hand in the final battle, and memorably is the one to recover the broken body of poor Colin Creevey.

Key Quote: "Get to that Snitch before Malfoy or die trying, Harry, because we've got to win today, we've got to."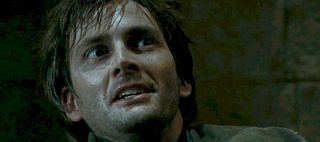 Barty Crouch Jr.
As Played By: David Tennant

The Character: One of the vilest of all Voldemort's minions, Crouch Jr. was complicit in the kidnap and torture of Neville's parents Frank and Alice Longbottom, driving them to insanity with the Cruciatus Curse. He also engineered the sequence of events that led to the death of Cedric Diggory, meaning that noone was too sorry when he met a sticky end at the hands of the Dementors.

Key Quote: "If there's something I hate more than any other, it's a Death Eater who walked free. They turned their backs on my master when he needed them most."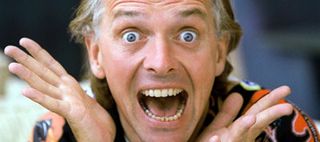 Peeves
As Played By: N/A

The Character: Peeves is Hogwarts' resident poultergeist and takes great pleasure in creating mayhem wherever possible, to the great annoyance of Filch the caretaker. One of the most prominent characters not to appear in the films, scenes featuring Peeves were shot for The Philosopher's Stone , only to end up on the cutting-room floor. Lunacy, particularly since Peeves was set to be played by the wonderful Rik Mayall!

Key Quote: "Oh Potter you rotter, oh what have you done? You're killing off students, you think it's good fun!"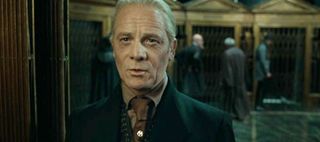 Yaxley
As Played By: Peter Mullan

The Character: A fairly low-key figure in the books, the snarling Death Eater Yaxley is beefed up somewhat on the big screen, thanks in no small part to Peter Mullan's magnetic performance. Taking over the role of Head of the Department of Magical Law Enforcement, he sets about rounding up Mudbloods with fascistic gusto. Make no mistake, the man's a wrong'un.

Key Quote: "Spare us. The brats of Mudbloods do not stir our sympathies."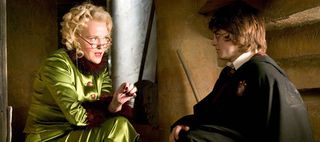 Rita Skeeter
As Played By: Miranda Richardson

The Character: A pitch-perfect parody of tabloid journalists everywhere, the scurrilous Rita Skeeter is another joyous comic character, as well as a useful narrative device by which Rowling is able to recap her plot in newsprint form. Her interview with Harry in Goblet Of Fire is priceless, with Miranda Richardson wringing every last laugh from the crackling dialogue.

Key Quote: "How about giving me an interview about the Hagrid you know, Harry? The man behind the muscles? Your unlikely friendship and the reasons behind it. Would you call him a father substitute?"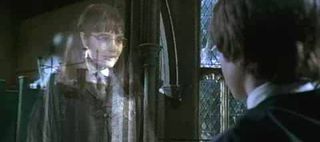 Moaning Myrtle
As Played By: Shirley Henderson

The Character: Hogwarts' resident miseryguts, Myrtle is a wonderfully morose creation who enjoys nothing better than having a good old whinge. Spending your days in a toilet cubicle will do that to you, we suppose. That said, she does have her uses, learning some of Malfoy's plot when he starts cracking up in her bathroom…

Key Quote: "I was just sitting in the u-bend, thinking about death…"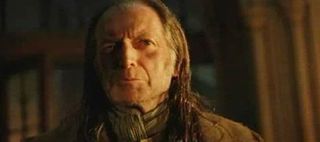 Argus Filch
As Played By: David Bradley

The Character: The sour old caretaker at Hogwarts, Filch loathes children as much as any real-world janitor, and isn't much better at performing magic. Indeed, his status as a Squib is referenced as just one of the many reasons the old boy spends much of his day in an infernal sulk. Harry and his mischievous friends don't do much for his temperament either…

Key Quote: "There was a time detention would find you hanging by your thumbs in the dungeon. God, I miss the screaming."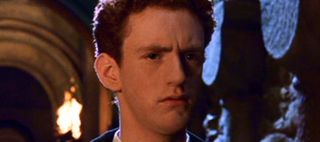 Percy Weasley
As Played By: Chris Rankin

The Character: An uncharacteristically pompous member of the Weasley clan, Percy is Hogwarts head boy before leaving to pursue a career in the Ministry of Magic. Despite spending most of the series with his head up his backside, and cutting his family loose as Voldemort's stock was on the rise, he sees the error of his ways before the final battle. Ambitious he might be, but at the end of the day, he knows right from wrong.

Key Quote: "I was a fool… I was an idiot… I was a pompous prat!"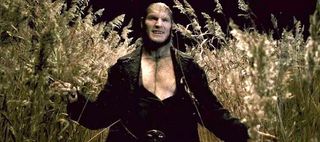 Fenrir Greyback
As Played By: Dave Legeno

The Character: One of the most terrifying of Voldemort's minions, a concise description of Greyback comes from one of his victims, Remus Lupin. "Fenrir Greyback is, perhaps, the most savage werewolf alive today," says Lupin. "He regards it as his mission in life to bite and to contaminate as many people as possible; he wants to create enough werewolves to overcome the wizards. Voldemort has promised him prey in return for his services. Greyback specialises in children... Bite them young, he says, and raise them away from their parents, raise them to hate normal wizards." Not a nice chap.

Key Quote: (To Ron) "Reckon she'll give me have a bit of the girl when she's finished with her? I'd say I'll get a bite or two, wouldn't you, ginger?"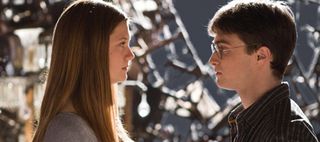 Ginny Weasley
As Played By: Bonnie Wright

The Character: Besotted with Harry from the moment she clapped eyes on him as a little girl, Ginny provides love interest to the Boy Who Lived after that pesky Cho Chang falls off his radar. Resolutely tomboyish, Harry is initially attracted to her because she's a tough cookie. Either that, or she's the acceptable face of his man-love for Ron!

Key Quote: "I knew you wouldn't be happy unless you were hunting down Voldemort. Maybe that's why I like you so much."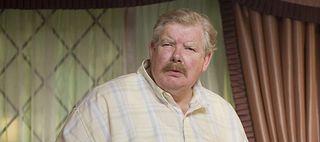 Vernon Dursley
As Played By: Richard Griffiths

The Character: Harry's perma-furious Uncle Vernon is the head of the ghastly Dursley brood, and a man who continually seems to flirt with a total nervous breakdown. Having brought Harry up in a manner more fitting of a prisoner than a nephew, Vernon's chickens come home to roost on an annual basis, with all manner of magical folk pitching up on his doorstep year in year out. Whatever will the neighbours say?

Key Quote: "There's no such thing as magic!"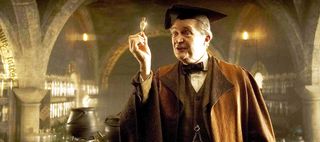 Horace Slughorn
As Played By: Jim Broadbent

The Character: A pleasingly ambiguous character in many ways, Slughorn is undoubtedly a good man, eschewing the less palatable characteristics of some of his Slytherin brethren, and yet he is also vain and self-serving, paying little attention to those pupils he feels have little to offer him. Jim Broadbent portrays the character brilliantly, tempering his signature twinkly-eyed routine with a healthy dash of preening self-regard.

Key Quote: "One spring afternoon I discovered a bowl on my desk, just a few inches of clear water in it. Floating on the surface was a flower petal...as I watched, it sank... just before it reached the bottom, it was transformed into a fish. It was beautiful magic, wondrous to behold. The flower petal had come from a lily, your mother. The day I came downstairs, the day the bowl was empty, was the day your mother... I know why you're here... but I can't help you. It would ruin me."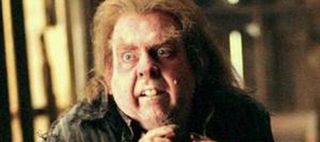 Peter Pettigrew
As Played By: Timothy Spall and Charles Hughes

The Character: One of the Marauders alongside James Potter, Sirius Black and Remus Lupin, Pettigrew would go on to betray his childhood friends to Voldemort, directly leading to the death of Potter Senior. A snivelling, backstabbing weasel of the worst kind, even Voldemort has little good to say about him, calling him on his false loyalty when he eventually goes crawling back to his master. "Your devotion is nothing more than cowardice," he tells him. "You would not be here if you had anywhere else to go." Ouch.

Key Quote: "You don't understand… He would have killed me, Sirius!"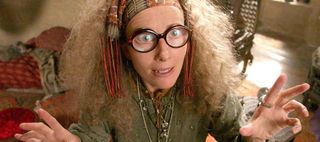 Sybill Trelawney
As Played By: Emma Thompson

The Character: Trelawney is the batty Divination teacher with a penchant for predicting the imminent and gruesome death of Harry Potter at every opportunity. Played with winning abandon by a bespectacled Emma Thompson, she stands out as one of the more out-there characters, even amongst Hogwarts' colourful cast. No mean feat…

Key Quote: "Either must die at the hand of the other for neither can live while the other survives."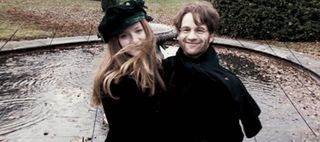 James Potter
As Played By: Adrian Rawlins and Robbie Jarvis

The Character: One of Rowling's cannier moves was to make Harry's father a far more flawed character than Harry himself. Indeed, his bullying of Snape is far crueller than anything Harry gets up to, and future wife Lily reputedly hated him at school. However, he is shown to have grown into a fine man after leaving Hogwarts, and nowhere is this better exemplified than when he dies fighting to protect his family.

Key Quote: "Lily, take Harry and go! It's him! Go! Run! I'll hold him off!"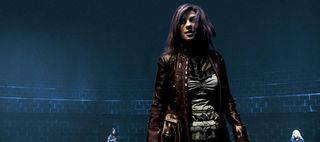 Nymphadora Tonks
As Played By: Natalia Tena

The Character: One of the Aurors charged with protecting Harry, Tonks is every inch the feisty female action hero, what with catchphrase ("Don't call me Nymphadora"…alright, so it's not the catchiest!) and flamboyantly coloured hair. Her relationship with Lupin is both affecting and believable, which makes it all the harder to take when it comes to its premature conclusion.

Key Quote: "I was never a prefect myself. My Head of House said I lacked certain necessary qualities… like the ability to behave myself."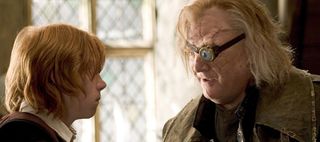 Alastor "Mad-Eye" Moody
As Played By: Brendan Gleeson

The Character: Undoubtedly the most badass member of the Order Of The Phoenix, Moody gives his life to protect Harry during the battle of Little Whinging. Even in death, his grit is proven beyond doubt. "Mad-Eye said he'd expect the real Harry to be with the toughest, most skilled Auror," says Tonks, following the big man's death. "He chased Mad-Eye first."

Key Quote: "Don't put your wand into your back pocket! Better wizards then you have lost buttocks from it!"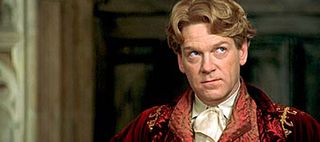 Gilderoy Lockhart
As Played By: Kenneth Branagh

The Character: The preening ponce who takes over the Defence Against The Dark Arts post in Chamber Of Secrets , Lockhart is one of Rowling's finer comic creations, largely eschewing his teaching responsibilities in favour of hyping up his own myth at any opportunity. Kenneth Branagh's flouncy performance captures him perfectly.

Key Quote: "Celebrity is as celebrity does."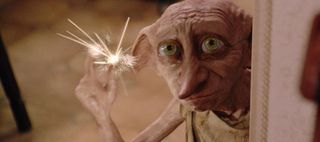 Dobby
As Played By: Toby Jones (Voice)

The Character: The self-lacerating House Elf (witness the moment when he irons his hands as penance for disobeying the Malfoys) with an abiding love for Harry Potter, Dobby is something of an acquired taste, his constant clowning taking him perilously close to Jar-Jar territory in Chamber Of Secrets . However, his bravery at the battle of Malfoy Manner is enough to redeem him in our eyes, and anyone who wasn't choking back a sniffle at his eventual death clearly has a heart of stone.

Key Quote: "Dobby has no master… Dobby is a free elf!"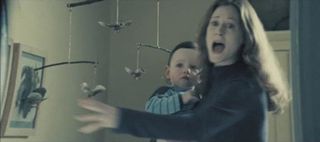 Lily Potter
As Played By: Geraldine Somerville, Susie Shinner and Ellie Darcey-Alden

The Character: Harry's mother and subject of the affections of both James Potter and Severus Snape. Revered by her contemporaries for her beauty, kindness and bravery, she lays down her life in order to protect Harry from Voldemort, so beginning the longest-running feud in the magical world.

Key Quote: "I know James Potter's an arrogant toe-rag! I don't need you to tell me that!"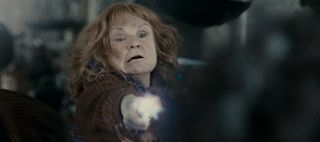 Molly Weasley
As Played By: Julie Walters

The Character: The warm-hearted matriarch of the Weasley clan, Molly rules the Burrow with an iron fist, keeping her army of children in line whilst finding room for Harry and Hermione too. Largely presented in her domestic setting, Molly can also hold her own on the battlefield, as Bellatrix LeStrange can attest to…

Key Quote: "Not my daughter, you BITCH!"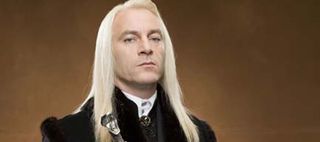 Lucius Malfoy
As Played By: Jason Isaacs

The Character: The elder Malfoy was one of Voldemort's closest supporters first time around but managed to wriggle his way out of a spell in Azkaban when the Dark Lord was defeated. It's that slippery nature that best sums him up, alongside his snobbery and cowardice. Indeed, it's no surprise to see him and his wife down tools once the final battle begins to swing away from Voldemort… although their desire to find Draco should probably be flagged as another contributing factor.

Key Quote: "Potter, your race is run. Now hand me the prophecy like a good boy… "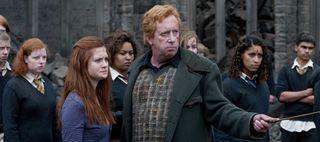 Arthur Weasley
As Played By: Mark Williams

The Character: The head of the Weasley clan is an affably bumbling eccentric with a profound interest in the Muggle world and its workings. Alongside his wife Molly, he takes on a kind of surrogate parent role in Harry's life, and is a key player in the Order Of The Phoenix in the later books. He's also a big wheel at the Ministry of Magic, before Voldemort's cronies turn the organisation sour.

Key Quote: "We have a very different idea about what disgraces the name of a wizard, Malfoy."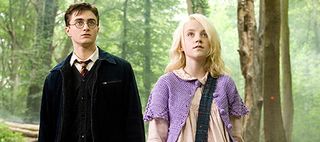 Luna Lovegood
As Played By: Evanna Lynch

The Character: Either a "free spirit" or a "total oddball" depending on your perspective, Luna's charm lies less in her kooky idiosyncrasies and more in her basic decency. Her plain-speaking manner is the only thing able to cut through Harry's grief following Sirius's death, and her dedication to Dumbledore's Army knows no bounds. As for the weirdness? Well, you'd be weird too if Rhys Ifans was your old man.

Key Quote: "I think I'll just go down and have some pudding and wait for it all to turn up - it always does in the end."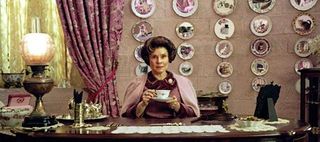 Dolores Umbridge
As Played By: Imelda Staunton

The Character: A squeaking, snarling, pink-clad nightmare, Dolores Umbridge is the passive-aggressive figurehead of the repressive regime that takes grip of Hogwarts in The Order Of The Phoenix . Later seen as the Senior Under-Secretary of the fallen Ministry Of Magic, she callously mounts the late Alastor Moody's magical eye on the door of her office. So loathsome, even Snape can't stand her…

Key Quote: "Now I want you to write… 'I must not tell lies.'"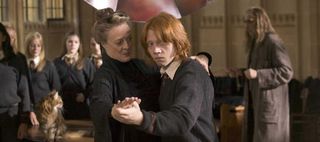 Minerva McGonagall
As Played By: Maggie Smith

The Character: In the early books, McGonagall appears every inch the classic schoolmarm, with her stern demeanour and seen-it-all-before brand of withering sarcasm. However, as the story progresses, the warmer side of her character is slowly revealed, particularly when Harry and the school come under sustained threat from the Death Eaters. And boy, does she kick some ass come the final reckoning!

Key Quote: (Rallying the enchanted suits of armour) "Hogwarts is threatened. Man the boundaries, protect us, do your duty to our school!"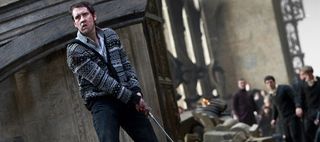 Neville Longbottom
As Played By: Matthew Lewis

The Character: Having spent most of the early stories as the bumbling butt of everybody's jokes, Neville really comes into his own as times grow darker, first as a willing and able member of Dumbledore's Army, and finally as a key player in the Battle of Hogwarts. Wielding the sword of Gryffindor like a champ, it is he who takes out the serpent Nagini, destroying a fragment of Voldemort's soul in the process.

Key Quote: (To Voldemort) "I'll join you when hell freezes over."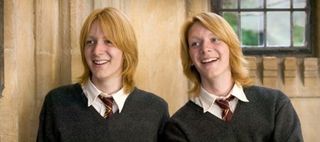 Fred & George Weasley
As Played By: James and Oliver Phelps

The Characters: Mildly irritating in the big-screen version (largely thanks to the wooden delivery of the Phelps boys, who appear to have bagged the roles largely by virtue of being twins), Fred and George provide many of the books' funnier moments, as well as supplying one of the major emotional hits of the final battle. The scene in which they escape Umbridge's regime by flying their brooms over the school wall is a punch-the-air moment of pure teenage rebellion.

Key Quote: "George? I think we've outgrown a full-time education… "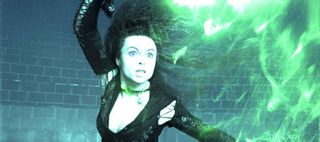 Bellatrix Lestrange
As Played By: Helena Bonham Carter

The Character: One of Voldemort's most trusted lieutenants, the maliciously loopy Bellatrix is a proven sadist, enjoying nothing better than carrying out her master's more violent commands. Described in the books as, "a witch with prodigious skill and no conscience," the moment when she finally gets her comeuppance at the hands of Molly Weasley is one of the most joyous moments of the final film!

Key Quote: "I killed Sirius Black, I killed Sirius Black!"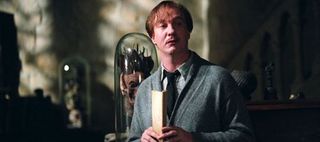 Remus Lupin
As Played By: David Thewlis

The Character: The cuddliest werewolf you could hope to meet, Lupin is another of the former Marauders to take Harry under his wing upon his arrival at Hogwarts. His tenure as Defence Against The Dark Arts teacher is ill-fated, but his joining of the Order Of The Phoenix prompts his love affair with fellow auror Tonks, so it isn't all bad. Sadly, their romance goes the way of Lily and James's, when both are killed in the Battle of Hogwarts.

Key Quote: (To Snape, concerning Sirius) "You fool. Is a schoolboy grudge worth putting an innocent man back inside Azkaban?"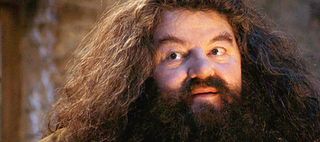 Rubeus Hagrid
As Played By: Robbie Coltrane

The Character: The gentle giant who first delivers Harry from the ghastly Dursley family, Hagrid is at times infuriating (his obsession with the most troublesome of magical creatures stretches the patience of both characters and audiences alike) but fiercely loyal to Harry and his friends. He's pretty handy in a fight too, as half-giants are wont to be.

Key Quote : "You're a wizard, Harry!"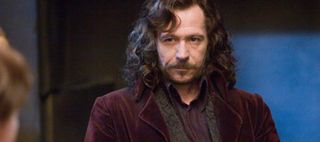 Sirius Black
As Played By: Gary Oldman, James Walters and Rohan Gotobed

The Character: Initially presented as a dangerous murderer out for Harry's blood, Sirius is later revealed to be one of the heroes of the story, and Harry's Godfather to boot. The decision to cast Gary Oldman in the role was one of the masterstrokes of the big-screen version, the actor switching between foaming-at-the-mouth nutter and cuddly father figure with ease. His death at the end of Order Of The Phoenix is one of the saga's biggest tearjerkers.

Key Quote: "It's been fourteen years, and still not a day goes by that I don't miss your dad."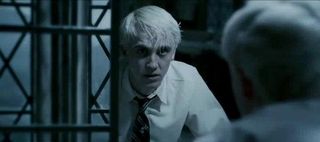 Draco Malfoy
As Played By: Tom Felton

The Character: A thorn in Harry's side throughout his entire Hogwarts career, the preening, eternally-jealous Draco graduates from schoolboy bullying to full-on villainy upon joining the Death Eaters. We probably shouldn't be too harsh on him given that he renounces the Dark Lord at the crucial hour, but that still doesn't excuse seven years of snivelling shittery!

Key Quote : "I really don't think they should let the other sort in, do you? They're just not the same. They've never been brought up to know our ways."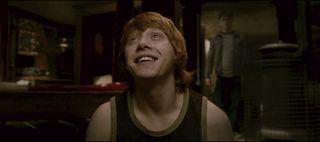 Ron Weasley
As Played By: Rupert Grint

The Character: The youngest of the Weasley boys, Ron is charged with supplying much of the humour in both books and films, a challenge to which he usually rises admirably (give or take Rupert Grint's perma-terrified expression in the earlier instalments). A notoriously fiery character, he's fallen out with both Harry and Hermione more than a few times, but there's never any question of where his loyalties lie…

Key Quote: "Maybe you don't have to do this all by yourself, mate."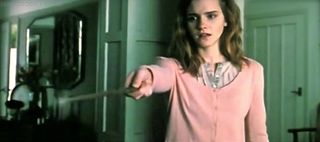 Hermione Granger
As Played By: Emma Watson

The Character: The sensible one of Harry's merry band, Hermione is the brains of the outfit, her natural aptitude for spells and potions getting the three friends out of all manner of binds. Despite her innate caution, she's tough as old boots beneath it all, as shown by her willingness to write herself out of her parents lives in order to spare them from harm. Oh, and she and Ron are quite sweet, aren't they?

Key Quote: "Me? Books! And cleverness! There are more important things — friendship and bravery."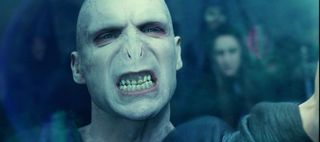 Tom Riddle
As Played By: Ralph Fiennes, Ian Hart, Richard Bremmer, Christian Coulson, Hero Fiennes-Tiffin and Frank Dillane

The Character: The worst of all the rotten eggs to emerge from Slytherin House, Tom Marvolo Riddle ("I am Lord Voldemort" for all you anagram fans) is the sneering malcontent who would go on to become the most famous and feared wizard in history. Variously described by Rowling as, "a raging psychopath devoid of empathy," "a power-hungry racist," and, "a self-hating bully," he's the yin to Harry's yang, mirroring all the boy wizard's good qualities with evil ones of his own. Boooo! Hissss!

Key Quote: "Only I can live forever."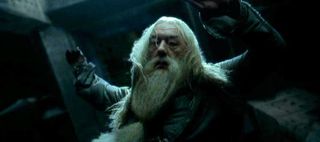 Albus Dumbledore
As Played By: Richard Harris, Michael Gambon, Toby Regbo

The Character: Prominent Hogwarts headmaster, powerful wizard and all round decent chap, Dumbledore's death is unquestionably the most shocking of the series when it arrives unexpectedly at the end of Half-Blood Prince . The sort of character you can always depend upon to have a plan up his sleeve, it's a thoroughly jarring experience when he is eventually undone. Although naturally, he's back to offer Harry some posthumous guidance when things come to a head at the series' big finale.

Key Quote: "I make mistakes like the next man. In fact, being — forgive me — rather cleverer than most men, my mistakes tend to be correspondingly huger."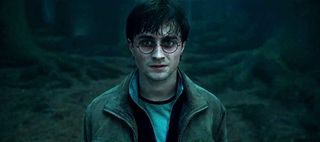 Harry Potter
As Played By: Daniel Radcliffe

The Character: The Boy Who Lived, The Chosen One himself, and the only wizard Lord Voldemort has ever been unable to kill… it's no wonder his name is all over the franchise. The beating heart of Jo Rowling's narrative, Harry grows into his role as saviour of the wizarding world across the seven books, starting off as a shy, reluctant schoolboy and flowering into the brave hero of the final episode, willing to die in order to protect his friends. The best character in the series? Nearly, but not quite…

Key Quote: "I never wanted any of you to die for me."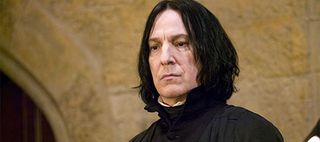 Severus Snape
As Played By: Alan Rickman

The Character: The saga's tragic hero, Snape has lived a profoundly unhappy life, watching his beloved shack up with the man who made his school days a misery, before eventually giving his life to protect the couple's son. Once the story's revelations have been made in full, his character takes on a whole new complexion, demonstrating just how selfless a man he really is. As Harry puts it, "he's probably the bravest man I ever knew."

Key Quote: (On Harry) "Mediocre, arrogant as his father, a determined rule-breaker, delighted to find himself famous, attention-seeking and impertinent."