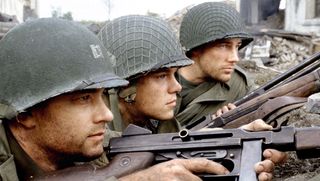 Tanks for the memories
Many films take a very casual attitude towards violence. The average viewer has seen piles of bodies, hundreds of severed limbs, and more rounds-per-minute than they could ever comprehend. However, the act of war is still (mostly) handled with extreme care by the movie business. And while violent conflict itself is a horrific thing, some of the most beautiful stories committed to cinema have focused on it.
We've rounded up a collection of the 50 best war movies ever. It's not all about bullets and blood, though, as many of these films use their subject matter to tell some amazing human stories. Of course, some of them really are about bullets and blood, so... enjoy those too!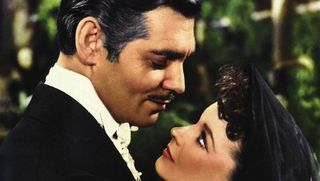 50. Gone With The Wind (1939)
Human Element: Bluntly, with its cavalcade of births, marriages and deaths, this is pure soap opera. But its always the war that looms largest.
Grab The Tissues: The camera pulls back and up to reveal just how many wounded soldiers are lying in Atlantas railyard.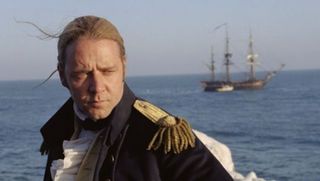 49. Master And Commander: The Far Side Of The World (2003)
Human Element: The ships doctor, Stephen Maturin (Paul Bettany), is more interested in looking for rare species on the Galapagos Islands than in fighting.
Grab The Tissues: Aubreys bromance with Maturin sees the two playing music together below decks.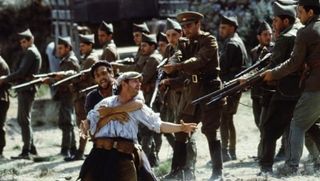 48. Land And Freedom (1995)
Human Element: An illuminating look at an oft-forgotten war, given added relevance to British viewers by its hero.
Grab The Tissues: David sees his lover Blanca (Rosana Pastor) killed, and returns to England with a handful of Spanish soil to remember her by.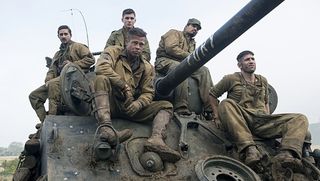 47. Fury (2014)
Human Element: Wardaddy's crew aren't painted as saints by any stretch of the imagination; a refreshing change in a Hollywood movie.
Grab The Tissues: The remaining members of Fury stand by their leader as Nazi forces close in on their broken tank -- knowing full well they won't make it out alive.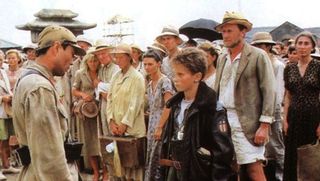 46. Empire Of The Sun (1987)
Human Element: Spielberg combines his two favourite subjects - children and WW2 - into a loss of innocence story made moving by Bale's brilliant performance.
Grab The Tissues: American troops shot the Japanese kid whom Graham had befriended as a prisoner.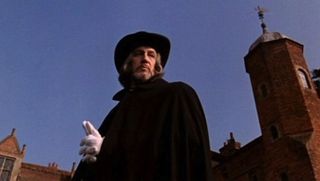 45. Witchfinder General (1968)
Human Element: Roundhead soldier Richard Marshall (Ian Ogilvy) is driven insane after Hopkins targets his lover Sara (Hilary Dwyer).
Grab The Tissues: Saras uncle Lowes (Rupert Davies) is executed by Hopkins men.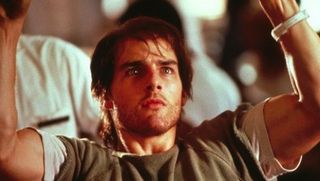 44. Born On The 4th Of July (1989)
Human Element: Kovics decline into depression and redemption as a spokesman for his fellow soldiers.
Grab The Tissues: Kovic gatecrashes the Republican National Convention to make an impassioned anti-war speech.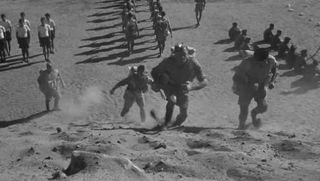 43. The Hill (1965)
Human Element: The twist: the camp is run by Brits for deserters and troublemakers. There isn't a single Nazi in sight.
Grab The Tissues: Soft-touch prisoner George Stevens (Alfred Lynch) dies after being pushed too hard on the hill by a sadistic sergeant (Ian Hendry).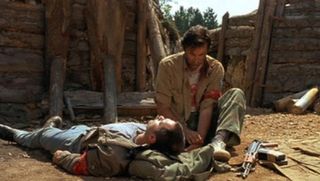 42. No Man's Land (2001)
Human Element: A pitch-black comedy that forces soldiers from opposing sides to confront their differences in a highly unusual situation.
Grab The Tissues: Cera (Filip ovagovi) is left for dead by the U.N. when they realise the land mine cannot be defused.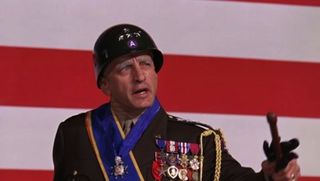 41. Patton (1970)
Human Element: Scotts rascally, Oscar-winning performance makes Patton into a enormously likeable hero, both man of faith and anarchic rebel.
Grab The Tissues: Patton's superiors sideline him because of his maverick style, causing him to miss commanding troops on D-Day. The bastards.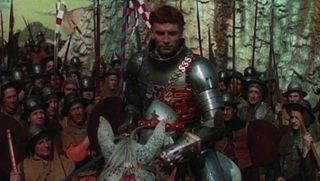 40. Henry V (1944)
Human Element: Made during wartime, the film was designed to boost army morale by recreating one of the nations greatest victories.
Grab The Tissues: The French army kills of the British boys and squires, against all agreed articles of war.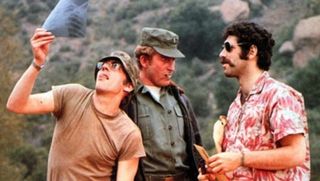 39. M*A*S*H (1970)
Human Element: Thanks to the anarchic presence of Hawkeye (Donald Sutherland) and Trapper (Elliott Gould), this is the ultimate war film as comedy.
Grab The Tissues: Poor old Major Frank Burns (Robert Duvall) gets ribbed so often by his colleagues he goes mad and has to be sent home.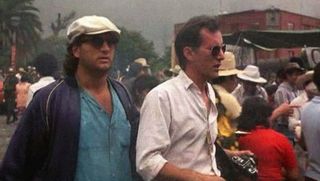 38. Salvador (1986)
Human Element: Boyle starts as a hedonistic, cynical jack-ass, only to get involved for real when he realises how horrific the war is.
Grab The Tissues: American border officers turn back Boyle's girlfriend Maria (Elpedia Carillo), condemning her to an uncertain future.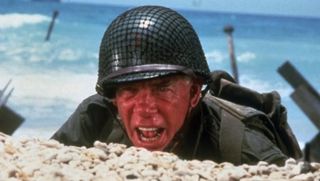 37. The Big Red One (1980)
Human Element: Based on director Samuel Fullers actual wartime exploits, the focus on a small squad (led by Lee Marvins Sergeant) provides unusual intimacy.
Grab The Tissues: The Sergeant kills a surrendering German, unaware that the war has officially ended.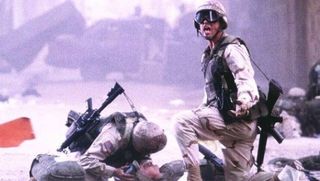 36. Black Hawk Down (2001)
Human Element: A searing look at what happens when the best laid plans go awry, as RPGs turn a smash-and-grab raid into an endurance test.
Grab The Tissues: Corporal Jamie Smith (Charlie Hofheimer) bleeds to death, demanding that his parents be told he fought hard today.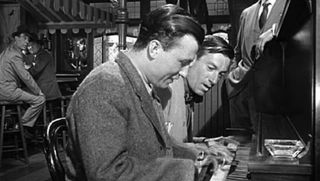 35. The Best Years Of Our Lives (1946)
Human Element: Sailor Homer Parish faces discrimination after losing both of his hands in combat (and, for added realism, hes played by real-life disabled vet Harold Russell).
Grab The Tissues: Fred Derrys (Dana Andrews) marriage breaks down as he struggles to adjust to civilian life.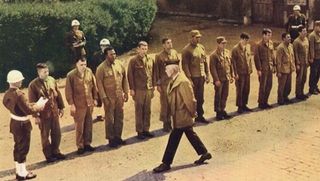 34. The Dirty Dozen (1967)
Human Element: Debatable. Humanity is expendable here.
Grab The Tissues: One by one the Dozen is killed. Of the twelve, only Wladislaw (Charles Bronson) survives.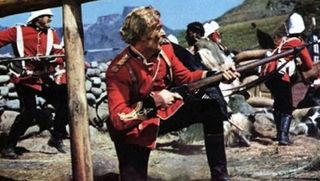 33. Zulu (1964)
Human Element: Vastly outnumbered, the Brits stoically defend the base against a huge Zulu army.
Grab The Tissues: The morning before the final battle, the surviving soldiers boost morale by singing 'Men of Harlech'.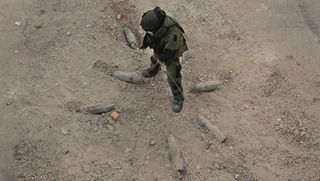 32. The Hurt Locker (2009)
Human Element: Despite the constant danger, for guys like James war is a drug.
Grab The Tissues: The team discovers children surgically implanted with bombs.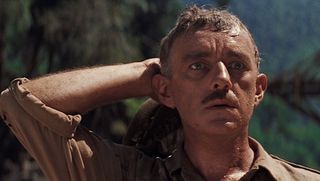 31. The Bridge On The River Kwai (1957)
Human Element: Colonel Nicholson (Alec Guinness) turns from insurgent to collaborator in a futile attempt to keep the mens morale up.
Grab The Tissues: Nicholson realises the error of his ways and blows up the bridge hes been obsessed with building. Madness.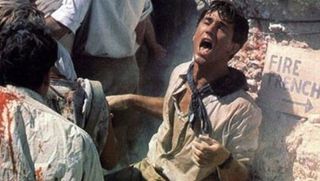 30. Gallipoli (1981)
Human Element: Australias greatest national tragedy is filtered through the central friendship to devastating effect.
Grab The Tissues: Frank arrives seconds too late to stop Archy going over the top, and lets out an agonised scream.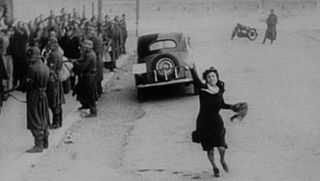 29. Rome Open City (1945)
Human Element: Shot immediately after the war in Romes bombed-out streets, this is a marriage of documentary realism and nail-biting drama.
Grab The Tissues: Pina (Anna Magnani) is gunned down in the streets.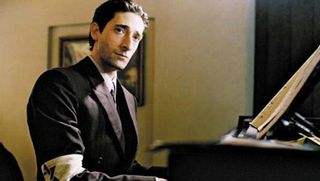 28. The Pianist (2002)
Human Element: Based on a true story, this is a stark reminder of the lengths Jewish Europeans had to go in order to survive.
Grab The Tissues: A wheelchair-bound prisoner, unable to obey an order to stand, is thrown off a balcony by sadistic SS guards.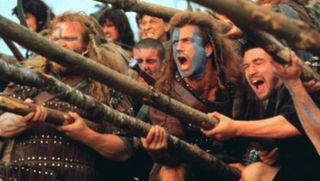 27. Braveheart (1995)
Human Element: A stirring tale of defiance and freedom... especially if youre Scottish.
Grab The Tissues: Wallace is driven to rebellion after seeing his wife Murron (Catherine McCormack) executed by English soldiers.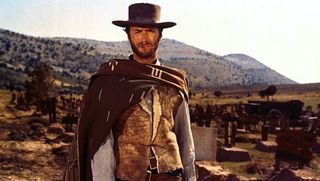 26. The Good, The Bad And The Ugly (1966)
Human Element: The titular trio cut to the chase by being honest about what they hope to get out of the war: gold.
Grab The Tissues: Blondie and Tuco are incarcerated in a prison camp, where they are forced to confront the dark side of the war.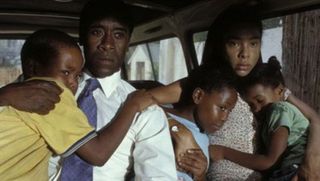 25. Hotel Rwanda (2004)
Human Element: A damning expose of the U.N.s ineffectual presence, heres a rare Hollywood film in which African characters take charge.
Grab The Tissues: Paul accidentally drives into a mass grave.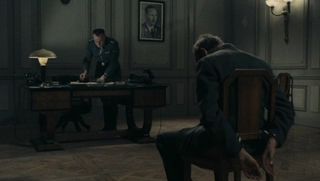 24. Army Of Shadows (1969)
Human Element: These guys are as organised and ruthless as gangsters - only the context renders them as heroes.
Grab The Tissues: The Resistance is forced to assassinate loyal agent Mathilde (Simone Signoret) after she is captured.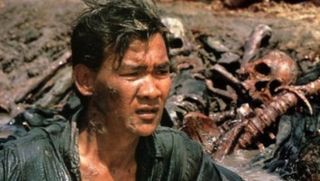 23. The Killing Fields (1984)
Human Element: Schanbergs colleague and interpreter is a local, Dith Pran (played by real-life Khmer Rouge survivor Dr Haing S Ngor).
Grab The Tissues: Dith Pran stumbles into the killing fields and finds thousands of corpses left to rot by Pol Pots regime.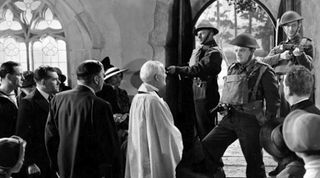 22. Went The Day Well? (1942)
Human Element: Seeing an eccentric bunch of English character actors (including Thora Hird) turn into gun-totin warriors to stave off the threat.
Grab The Tissues: Treacherous squire Oliver Wilsford (Leslie Banks) leads a bunch of escaping prisoners right into the hands of his Nazi collaborators.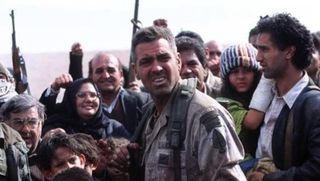 21. Three Kings (1999)
Human Element: At first cynical and greedy, Gates conscience takes charge when he sees what Saddam is doing to Iraqi prisoners now that the Americans have 'won'.
Grab The Tissues: Conrad Vig (Spike Jonze) is mortally wounded during a shootout.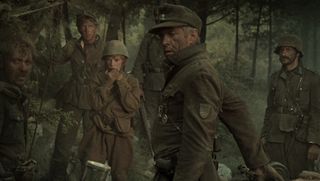 20. Cross Of Iron (1977)
Human Element: A landmark Hollywood film from the Nazis perspective, which reveals that - for the common soldier - WW2 was hell for them too.
Grab The Tissues: Stransky knowingly orders the death of Steiners men, hoping that the Corporals death will enable him to gain the Iron Cross medal Steiner had promised to stop him getting.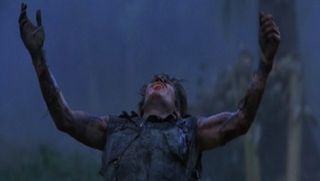 19. Platoon (1986)
Human Element: The squalor of jungle warfare has rarely been more palpable although Oliver Stone puts things in perspective in a gruelling scorched earth raid on a Vietnamese village.
Grab The Tissues: Elias goes out in a crucifixion pose, gunned down to the strains of Barbers Adagio For Strings.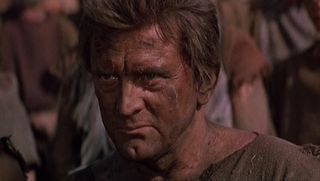 18. Spartacus (1960)
Human Element: What drives Spartacus to lead a revolt? Being forced to fight as a gladiator, or seeing his missus Varinia (Jean Simmons) bought by corrupt Roman Crassus (Laurence Olivier)?
Grab The Tissues: Solidarity amongst slaves, as every one claims to be their leader: Im Spartacus!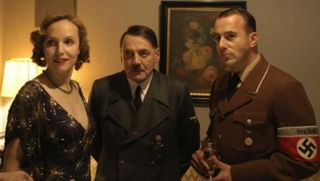 17. Downfall (2004)
Human Element: Even dictators have their bad days, but humanising Hitler - far from excusing him - makes his crimes all the greater.
Grab The Tissues: Joseph Goebbels (Ulrich Matthes) and wife Magda (Corinna Harfouch) poison their children rather than see them become prisoners.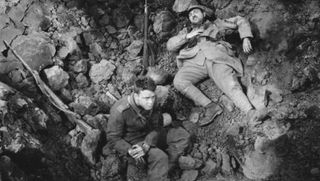 16. All Quiet On The Western Front (1930)
Human Element: Boredom, hunger and the ever-present threat of sudden death transform an episodic story into Hollywoods definitive account of trench warfare.
Grab The Tissues: Paul Bumer (Lew Ayres) sticks his neck into No Mans Land for a rare glimpse of beauty, as a butterfly flutters by.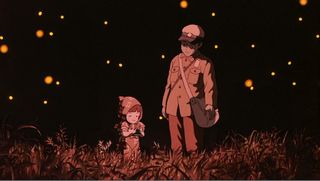 15. Grave Of The Fireflies (1988)
Human Element: A bleak reminder that its children who suffer the most from warfare, the use of animation achieves a power that live-action probably wouldnt have matched.
Grab The Tissues: With Setsuko hallucinating from malnutrition, Seito feeds her mud which he pretends is rice balls.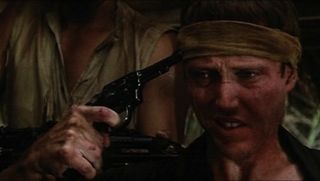 14. The Deer Hunter (1978)
Human Element: By focussing as much on the buddies home lives as their combat experiences, Michael Cimino paints a tragic portrait of a community destroyed by war.
Grab The Tissues: Mike Vronsky (Robert De Niro) finds drug-addicted Nick Chevotarevich (Christopher Walken) in Hanoi, only for Nick to shoot himself.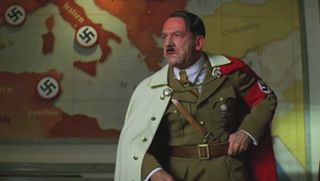 13. Inglourious Basterds (2009)
Human Element: Aldo Raines (Brad Pitt) Basterds might be head-smashing sadists, but their cause is just and their humour intact.
Grab The Tissues: Movie buff Shosanna Dreyfus (Mlanie Laurent) burns down her beloved cinema for the greater good of killing Hitler.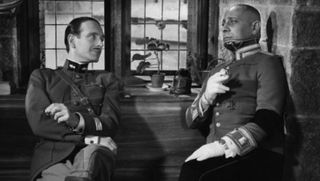 12. La Grande Illusion (1938)
Human Element: Jean Renoirs wryly ironic movie points out the futility of war by showing mans common humanity.
Grab The Tissues: Duty-bound von Rauffenstein reluctantly shoots the escaping de Boeldieu despite it going against his instincts.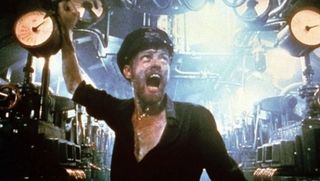 11. Das Boot (1981)
Human Element: Proof that war is hell wherever you are, as the German sailors face boredom, claustrophobia and terror under the waves.
Grab The Tissues: Bound by orders not to take prisoners, the crew watches as the crew of a torpedoed British tanker drown.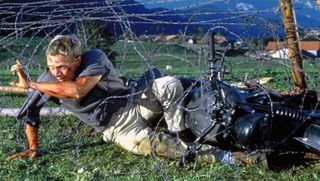 10. The Great Escape (1963)
Human Element: Nobody is under any illusions about getting home. So why do it? Simply: to piss off the Nazis. Youve got to admire their balls.
Grab The Tissues: Ives (Angus Lennie) tries and fails to jump the fence when the guards discover Tom.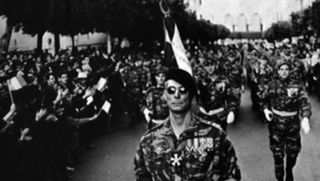 9. The Battle Of Algiers (1966)
Human Element: While director Gillo Pontecorvo's sympathies are with the Algerians, this gains its power from its even-handedness. Both sides are capable of doing monstrous things.
Grab The Tissues: When the French tortures Algerian prisoners... and again when Algerian terrorists murder French civilians with a caf bomb.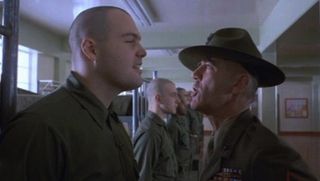 8. Full Metal Jacket (1987)
Human Element: Joker (Matthew Modine) hedges his bets by scrawling 'Born to kill' on his helmet but wearing a peace symbol, to show "the duality of man. The Jungian thing.
Grab The Tissues: Jokers platoon takes out the Vietcong sniper who has pinned them down, only to find shes a girl.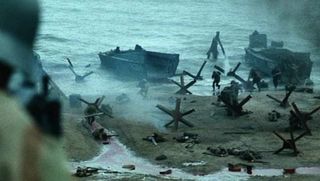 7. Saving Private Ryan (1998)
Human Element: The central premise: what is one mans life worth, even if he is Matt Damon?
Grab The Tissues: The shattering opening sequence.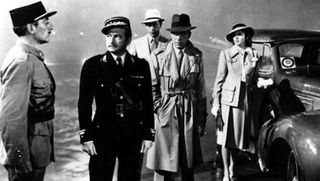 6. Casablanca (1942)
Human Element: Hollywoods definitive wartime propaganda pic, as Rick realises he cant stand on the sidelines forever.
Grab The Tissues: Rick risks everything... and doesnt even get the girl.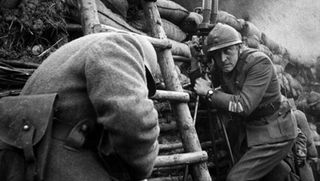 5. Paths Of Glory (1957)
Human Element: Colonel Dax (Kirk Douglas) turns lawyer to defend the men, and becomes strongly disillusioned with the madness of his superiors.
Grab The Tissues: A German singer (Susanne Christian, aka Christiane Kubrick) moves the soldiers to tears, so Dax allows them a few more minutes of downtime before the next push.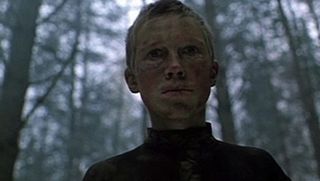 4. Come And See (1985)
Human Element: A childs eye view of war, as Florya (Aleksey Kravchenko) witnesses the hallucinatory horrors implied by the title.
Grab The Tissues: Villagers are herded into a church, into which grenades are then thrown.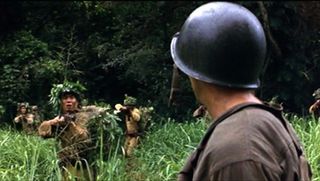 3. The Thin Red Line (1998)
Human Element: Never mind fighting the enemy. The troops of C Company are more perturbed at seeing Nature torn apart by their intrusion.
Grab The Tissues: Private Witt (Jim Caviezel) accepts his Fate with beatific calm.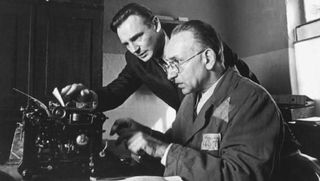 2. Schindler's List (1993)
Human Element: Spielberg zeroes in 1000 or so fortunate survivors in order to accentuate the wider tragedy of the six million who lost their lives.
Grab The Tissues: Pretty much the whole thing, although the harrowing liquidation of the Krakw ghetto is almost unbearably bleak.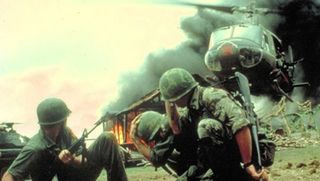 1. Apocalypse Now (1979)
Human Element: Watching Willard himself try and keep it together amidst Wagnerian helicopter attacks, tigers, Playboy bunnies and Dennis Hopper.
Grab The Tissues: A poor, unfortunate bull is slaughtered by Kurtzs acolytes. Least deserving casualty of war on this list.