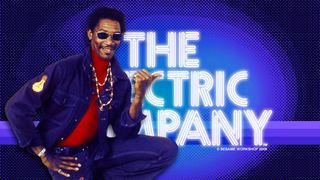 Morgan Freeman
The TV Show: Before he became the gravitas-laden voice of wisdom, Morgan Freeman enjoyed success on The Electric Company , a comedy variety show for kids in which he played a range of characters including Vincent The Vegetable Vampire and cool hipster Easy Reader.
The Breakout Movie: Freeman was never really hard up for work, with a string of credits to his name immediately after The Electric Company , but it took 12 years for him to come into the spotlight with Driving Miss Daisy .
Any Similarities: Unless there's a deleted scene somewhere in which his chauffeur Hoke Coburn adopted hippy attire, sunglasses and a free love attitude, it's safe to say that Morgan Freeman has safely avoided being typecast.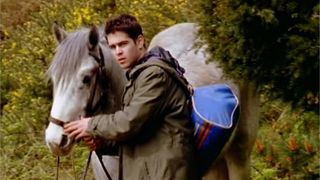 Colin Farrell
The TV Show: The swearing, drinking, tough-guy actor started off his career in gentle Irish drama Ballykissangel . It's like finding out that The Rock was once in Little House On The Prairie .
The Breakout Movie: A surprising big blockbuster role in Minority Report opposite Tom Cruise seemed to come out of nowhere, but it was one-man, one-location drama Phone Booth that really helped to put him on the map.
Any Similarities: No. There weren't many futuristic future-prediction technology or snipers in Ballykissangel.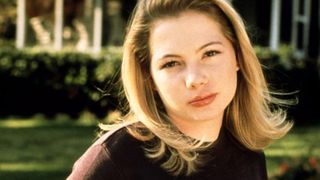 Michelle Williams
The TV Show: Early roles in the likes of Baywatch, Lassie and Home Improvement preceded her biggest TV break: playing Jen in Dawson's Creek . She may not have been the one climbing through windows or involved in a love triangle with Pacey and/or Dawson, but Williams always impressed with her more emotional scenes and heavier storylines.
The Breakout Movie: Films roles came and went in the form of Perfume, The Station Agent and Prozac Nation but none of them really stuck for Williams until Brokeback Mountain . From then on, it was critically-acclaimed success all the way (well, for the most part).
Any Similarities: From teen tearaway in weepy telly show to period drama about a forbidden love. It all feels so close, yet so far removed from the days of Dawson.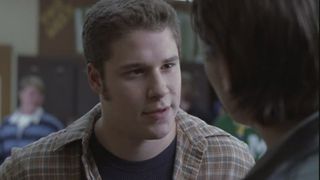 Seth Rogen
The TV Show: Rogen's very first foray into acting was in Judd Apatow's high-school ensemble show Freaks and Geeks , in which he played bitingly sarcastic Ken Miller.
The Breakout Movie: After a surprising bit-part as a school bully in Donnie Darko , and a less surprising bit-part in Anchorman: The Legend Of Ron Burgundy , Rogen moved up the career ladder with a bigger role in The 40-Year-Old Virgin before hitting big time with Knocked Up , an unprecedented adult comedy success.
Any Similarities: Absolutely, Rogen has been riding the semi-improvisational comedy wave ever since Apatow gave him his first break.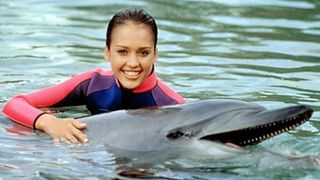 Jessica Alba
The TV Show: While most people will know Jessica Alba's big telly break to be cult sci-fi show Dark Angel , she actually enjoyed success before that with a reboot of Flipper .
The Breakout Movie: Her first major movie role was the questionable dance movie Honey in 2003, but huge commercial success came two years later with a string of releases: Sin City, Fantastic Four and Into The Blue .
Any Similarities: These big films understandably have more in common with her Dark Angel series than 'the one where she swam with a dolphin', but we have a feeling there'll be yet another Flipper remake somewhere down the line so who knows if she'll get involved then?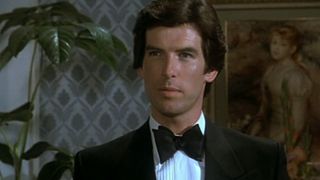 Pierce Brosnan
The TV Show: Following several small roles in various TV shows, Brosnan was welcomed by telly audiences in the guise of Remington Steele , a suave and sophisticated thief posing as a detective, with real female detective Laura Holt by his side at all times. The hugely popular show ran for five seasons from 1982 to 1987.
The Breakout Movie: Notable roles in The Lawnmower Man and Mrs Doubtfire paved the way for the role that Remington Steele always seemed to prepare him for: playing James Bond in GoldenEye .
Any Similarities: Absolutely. The cool, elegant Remington Steele is so reminiscent of superspy 007 that Brosnan was very nearly cast ahead of Timothy Dalton before shooting schedules intervened at that time.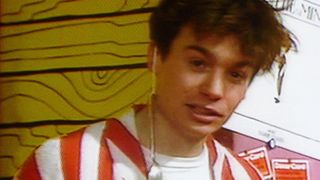 Mike Myers
The TV Show: Right at the start of his career, Mike Myers moved to the UK in 1985 and formed a comedy group based at The Comedy Store in London. From there, he landed a gig appearing on the children's TV show Wide Awake Club where he spoofed the show's usual loud, raucous behaviour with his own 'Sound Asleep Club' segment.
The Breakout Movie: Of course it was Wayne's World , a film developed from a regular sketch shown on Saturday Night Live that spawned a dozen catchphrases and made Myers a hugely bankable star. At least until The Love Guru .
Any Similarities: Myers own brand of oddball comedy shines through both his stint on TV and his film characters. In fact, it's so similar, it's a wonder he never started his Sound Asleep Club segment with a shout of 'Party on!'.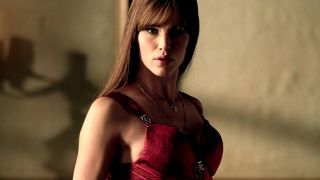 Jennifer Garner
The TV Show: Garner had starring roles in long-forgotten shows Significant Others and Time Of Your Life , but it wasn't until Alias , in which she played kick-ass espionage agent Sydney Bristow, that she made it big.
The Breakout Movie: A small part in Steven Spielberg's Catch Me If You Can certainly didn't harm her career, but it was her ill-advised role as Elektra in Daredevil that would count as her first big box-office credit. She fared better afterwards with 13 Going On 30 , and that's saying something.
Any Similarities: Both are big action-packed parts with lots of leggy kicking so it's easy to see how Garner suited the role. 13 Going On 30 , however, is a clear attempt to try something different and, for the most part, it worked. Following her own Elektra spin-off movie, Garner has apparently sworn off action roles as a result.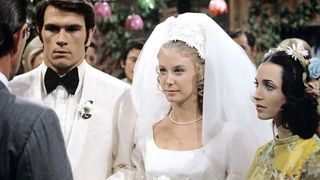 Tommy Lee Jones
The TV Show: It's hard to imagine that the grump-faced Oscar winner ever slummed it on the small screen but, from the late 70s and throughout the 80s, Tommy Lee Jones had several telly parts and TV movie roles, including a major role in mini-series Lonesome Dove and a bit part in soap One Life To Live .
The Breakout Movie: Following a part in JFK , Tommy Lee Jones played the major villain in Under Siege , but he only really became a household name after winning the Best Supporting Actor Oscar for his turn as US Marshal Samuel Gerard in The Fugitive .
Any Similarities: It's hard to say considering his extensive-but-spotty TV career, but we'll go out on a limb and say that he has ALWAYS been the craggy-cheeked voice of authority. Purely because we can't imagine him any other way.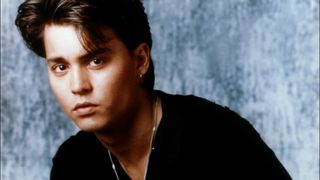 Johnny Depp
The TV Show: Even after small roles in A Nightmare On Elm Street and Platoon , Johnny Depp only really hit the big-time when he became a heartthrob in 21 Jump Street , playing undercover cop Officer Tom Hanson.
The Breakout Movie: Clearly desperate to shed the sex symbol image, Depp chose the most bizarre role he could find with which to venture into movies: Edward Scissorhands . But it worked, not only cementing his status as a bonafide film star but beginning a prosperous partnership with frequent collaborator Tim Burton.
Any Similarities: None. Unless you count the fact that they are both male. But otherwise, none.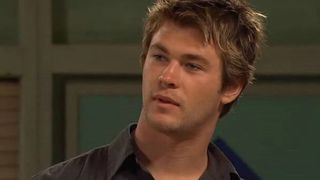 Chris Hemsworth
The TV Show: Before he became the muscle-bound god of thunder, Chris Hemsworth was the muscle-bound god of um… surfing at Summer Bay, with a regular role on Aussie soap Home And Away .
The Breakout Movie: Well it WOULD have been Cabin In The Woods , if that finished film hadn't been shelved for a few years before release so, even before Marvel gave him the legendary Mjolnir, our first sight of Hemsworth was as Captain Kirk's dad, who met his end in the opening scenes of J.J. Abrams' Star Trek reboot.
Any Similarities: Not quite, although for both roles it seems that Hemsworth's main qualifications were a square jaw and large biceps, so there's that…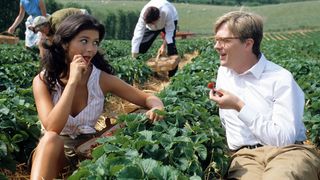 Catherine Zeta Jones
The TV Show: Who can forget Catherine Zeta Jones' first appearance on our TV screens as Mariette in The Darling Buds Of May ? The show only lasted for three years but it didn't take her long to make the move to Hollywood afterwards.
The Breakout Movie: Despite a role in critically reviled The Phantom , Zeta Jones made it big with The Mask Of Zorro and Entrapment in quick succession.
Any Similarities: Both big-budget films are worlds away from the twee countryside lifestyle of The Darling Buds Of May , with Zeta Jones playing a much feistier, sassier character in both compared with her sweet, innocent Mariette.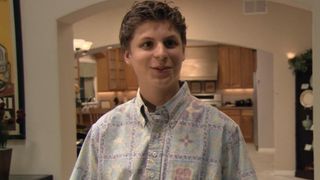 Michael Cera
The TV Show: From the age of just 11, Michael Cera had been appearing in one-off guest spots in various TV shows, but finally got his big break in the wicked-smart Arrested Development as Michael Bluth's son, George-Michael Bluth.
The Breakout Movie: Cera made the leap to the big screen with a 2007 twofer of Superbad and Juno , both to hugely positive reviews.
Any Similarities: Oh yes. That awkward, stuttering nerdy persona is a character that has dogged Cera throughout his career. In fact, it's hard to imagine him as anyone else.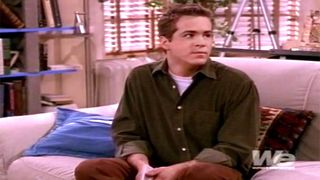 Ryan Reynolds
The TV Show: Early recurring roles on little-seen shows Fifteen and The Odyssey paved the way for acclaimed sitcom Two Guys, A Girl And A Pizza Place , in which he starred between 1998 and 2001.
The Breakout Movie: Reynolds followed the show with similar – if more raucous – comedy fare like Van Wilder: Party Liaison , which began his trajectory as the cool, handsome cocky know-it-all.
Any Similarities: Quick-witted fast-talker cracking smartass jokes all the time? If they're not the same character, they could very well be related.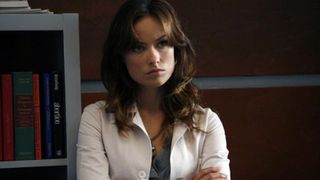 Olivia Wilde
The TV Show: A major role in short-lived show Skin led to a big part in an important story arc in The O.C ., which saw her Alex Kelly hook up with Mischa Barton's Marissa Cooper. But her real stand-out telly role was as Thirteen in House , still to this day the only character that ever gave as good as they got back to the miserable, sarcastic doctor.
The Breakout Movie: Having already appeared in several forgettable movies, Olivia Wilde's first big breakthrough role post- House was in the lamentable Year One . She then followed that with a small role in Russell Crowe's thriller The Next Three Days before achieving much greater success in dubious sequel TRON: Legacy .
Any Similarities: Wilde's roles have often seemed to cash in on her sex appeal so it's surprising for her first major movie role to be a more covered-up, character-based part. In fact, with wide-eyed inexperience and geeky laugh, her Quorra in TRON: Legacy is unlike anything she played before or since.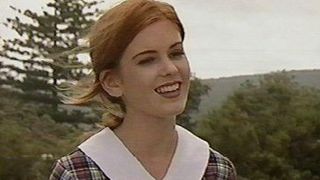 Isla Fisher
The TV Show: She was a long running character in Australian soap Home And Away , playing Shannon Reed between 1994 and 1997.
The Breakout Movie: Well, her first venture into Hollywood films resulted in smallish parts in Scooby Doo and I Heart Huckabees , but her first real standout performance was that in Wedding Crashers as the daughter of the Treasury Secretary who gets overly attached to Vince Vaughn.
Any Similarities: As Shannon Reed, Fisher was put through the wringer with a string of rebellious storylines and failed romances, but even that couldn't be enough preparation for becoming the unhinged, clingy conquest of Vince Vaughn's put-out womaniser.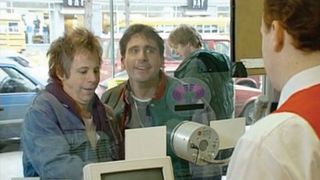 Steve Carell
The TV Show: Long before Carell hit the small-screen big-time playing Michael Scott in The Office , he started by playing different characters in The Dana Carvey Show , which led to parts in short-lived sitcoms Over The Top and Watching Ellie .
The Breakout Movie: One brilliant babbling scene in Bruce Almighty put him on a lot of people's radar but it wasn't until he stole a lot of the best one-liners in Anchorman: The Legend Of Ron Burgundy that he really stood out as a comedy talent to watch.
Any Similarities: Definitely yes. Funny voices and stupid characters are Steve Carell's bread and butter.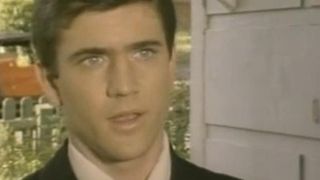 Mel Gibson
The TV Show: Mel Gibson practically entered his career as a ready-made movie star, but a few small TV appearances slipped in before he hit the big screen, including a role on World War II set drama The Sullivans .
The Breakout Movie: Just three years later in 1979, Mel rocketed to stardom with Mad Max , the revenge-fuelled Aussie cop hell-bent on vengeance.
Any Similarities: Hardly. The clean-cut young gentleman on The Sullivans doesn't even look like the same person as the stubble-jawed, leather-clad Max.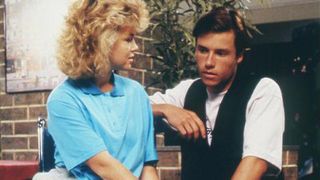 Guy Pearce
The TV Show: Pearce's very first acting gig was as Mike Young on Australian soap Neighbours – a part that he played for four years. Shortly after, he then made the unconventional jump to rival Aussie soap Home And Away , appearing in 18 episodes.
The Breakout Movie: People really started to take notice of Pearce following L.A. Confidential and, shortly after, backwards mind-thriller Memento , but his earliest breakout role has to be that of 'Felicia Jollygoodfellow' in The Adventures Of Priscilla, Queen Of The Desert .
Any Similarities: Well, Adventures Of Priscilla was still filmed in Pearce's native Australia, so it's not hard to see how he made the leap from TV to movies, but other than that there's not a lot of similarities. Not unless we missed the big 'Mike Young becomes a crossdresser' storyline in Neighbours .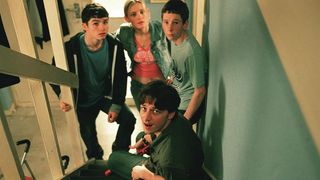 James McAvoy
The TV Show: An early role in TV mini-series Children Of Dune is deceptive considering that, in the same year, he regularly appeared on BBC sitcom Early Doors and played a major part in the more acclaimed thriller series State Of Play . But he first came to the attention of most when he gave a star turn in the first two series of Shameless .
The Breakout Movie: Bizarrely, McAvoy followed nasty council-estate comedy drama Shameless with a small goat-legged role in The Chronicles Of Narnia: The Lion, The Witch And The Wardrobe . Luckily, he followed that with the more respectable The Last King Of Scotland , where Hollywood started to really take him seriously.
Any Similarities: Shameless gave McAvoy the opportunity to play the earnest, charismatic bad boy and, although he has mostly stuck to good guy roles since, that same likeability has shown through at every turn. Even with goat legs.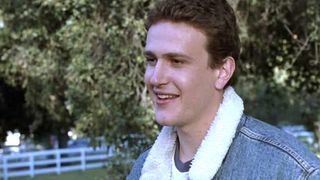 Jason Segel
The TV Show: Obviously Jason Segel is still enjoying TV success alongside his movie career with How I Met Your Mother , but the rubbery lunk got his big break in Judd Apatow's Freaks And Geeks , playing friendly, lovable Nick Andopolis.
The Breakout Movie: Just like co-star Seth Rogen, Segel followed Apatow into movies, with a minor part in the huge comedy success Knocked Up before making his own name for himself in Forgetting Sarah Marshall .
Any Similarities: Lots. The character of mild-mannered, affectionate walkover tends to pop up everywhere in Segel's career and is especially the case in Forgetting Sarah Marshall . The fact is, that his Freaks And Geeks character is played as an extension of himself in real life, and this has then seeped into almost every role of his since.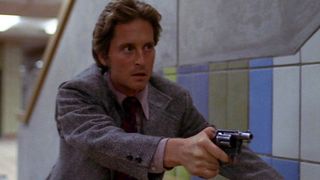 Michael Douglas
The TV Show: With a vast movie career to his name, it's easy to forget that Michael Douglas got his first big break playing Inspector Steve Keller in action-drama cop show The Streets Of San Francisco from 1972 to 1976.
The Breakout Movie: Despite starring in several forgettable films since leaving the show, it wasn't until Romancing The Stone eight years later that Douglas started carving out a respectable movie career for himself.
Any Similarities: Even though Douglas plays a dashing hero in both, Romancing The Stone certainly has more comedy and adventure elements. It wouldn't be until shortly later in roles like Black Rain and Basic Instinct that Douglas would seem to be channelling his 'gritty cop' persona again.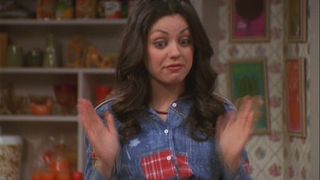 Mila Kunis
The TV Show: Kunis started out with recurring roles in TV shows such as Nick Freno: Licensed Teacher and 7th Heaven , not to mention two very early roles (playing two different characters) in Baywatch . But most remember her pre-film days as Jackie on That 70s Show . Oh, and voicing Meg Griffin on Family Guy of course. Everyone always forgets about Meg Griffin. Even Peter Griffin forgets about Meg Griffin.
The Breakout Movie: Despite already starring in the best-forgotten sequel American Psycho II: All American Girl , Kunis only really hit movie big-time when she co-starred in 2008's Forgetting Sarah Marshall with Jason Segel.
Any Similarities: It's fair to say that comedy is right in Kunis's wheelhouse at this point in her career and, although she followed it with playing more dramatic parts in Max Payne and The Book Of Eli , it wouldn't be until Black Swan before people really took notice of her as a serious actress.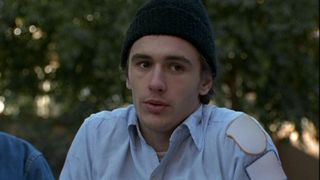 James Franco
The TV Show: Bit-part roles in the likes of Pacific Blue and To Serve And Protect led to a place in Judd Apatow's ensemble comedy show Freaks And Geeks alongside Seth Rogen and Jason Segel.
The Breakout Movie: Franco eventually returned to comedy with his former telly co-star Seth Rogen in Pineapple Express and this year's This Is The End , but not before breaking out as Peter Parker's troubled friend Harry Osborne in Sam Raimi's Spider-Man trilogy.
Any Similarities: There's very little in the way of comedy when it comes to Franco's Harry Osborne. In fact he's mostly all angst and furrowed brows. But, just as Franco likes to dabble in other areas of the arts, he also likes to keep his options open with movie genres and a return to Freaks And Geeks style comedy is always on the cards.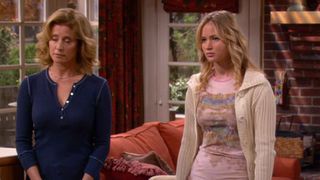 Jennifer Lawrence
The TV Show: After landing roles on Monk, Cold Case and Medium (in which she appeared in two episodes, playing different characters), Lawrence won a regular part in The Bill Engvall Show , a sitcom about a counsellor and his dysfunctional family. The show was cancelled after three seasons.
The Breakout Movie: That would be Winter's Bone , a gruelling drama that earned Lawrence a Best Actress Oscar nom. Of course, then followed small, little-seen independent films X-Men: First Class and The Hunger Games .
Any Similarities: You wouldn't expect the lead character in Winter's Bone to have a funny bone in her body, so her sitcom roots are quite the surprise. It does, however, make sense considering how funny and down-to-earth Lawrence is in interviews.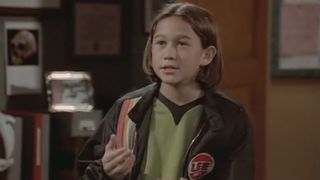 Joseph Gordon-Levitt
The TV Show: JGL had a string of dalliances in TV, including recurring roles on Dark Shadows , The Powers That Be and Roseanne , but most will remember him as Tommy Solomon in Third Rock From The Sun from 1996 to 2001.
The Breakout Movie: He made the surprising move from alien teenager in a sitcom to gay hustler in tragic drama Mysterious Skin , followed by protagonist in Rian Johnson's modern mystery high school noir Brick . But it wasn't until 2009's 500 Days Of Summer that Gordon-Levitt was introduced to more mainstream movie audiences.
Any Similarities: The comic timing that he would have developed during his stint on sitcoms would have surely helped when it came to filming his quirky rom-com, but those other roles smacks of an actor making sure not to get typecast.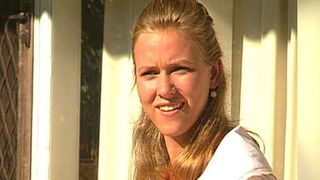 Naomi Watts
The TV Show: Early roles in Hey Dad ...! and Brides Of Christ (nope, us neither) paved the way for a 19-episode stint on Home And Away , in which she played the wheelchair-bound Julie Gibson, who was left paralysed following a car accident.
The Breakout Movie: Despite a promising part in 1995's Tank Girl , Watts' movie career didn't really pick up until six years later when she starred in David Lynch's Mulholland Drive and, almost immediately after, The Ring . A couple of years after that,she was Oscar nominated for her role in 21 Grams .
Any Similarities: Well, a wheelchair-bound character with paralysis certainly evokes a similar sense of tragedy as that in 21 Grams . And um... it's exactly the kind of character that you might expect to pop up in any of David Lynch's work...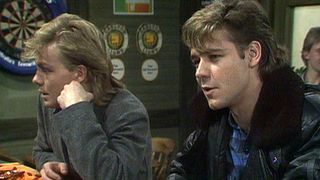 Russell Crowe
The TV Show: Crowe has a handful of early TV credits to his name, including The Young Doctors and Police Rescue , but his biggest telly gig was a four-episode role in Neighbours in 1987.
The Breakout Movie: There were several significant rungs up the movie ladder, such as Romper Stomper, L.A. Confidential and The Insider , but few can deny that his first true global standout role was that as Maximus in 2000's Gladiator .
Any Similarities: Crowe played the part of Kenny Larkin in Neighbours , a young con man and petty crook who managed to get into a fight. So even then Crowe was playing the tough guy. In fact, Neighbours might be responsible for his whole career.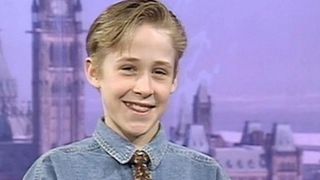 Ryan Gosling
The TV Show: Little Gosling started acting life as a child star on Disney's Mickey Mouse Club in 1993. From there he continued with more family fluff such as Goosebumps and Young Hercules , the latter creating an unlikely link between Gosling and one Kevin Sorbo.
The Breakout Movie: Little-seen neo-Nazi drama The Believer was his first foray into serious ach-ting, but it wasn't until ultimate romance film The Notebook that he became the object of affection for every female on the planet.
Any Similarities: Between Mickey Mouse Club and The Notebook ? Not likely, unless you count the fact that Gosling's co-star in the film was very nearly his old Disney colleague Britney Spears.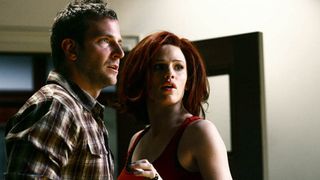 Bradley Cooper
The TV Show: Aside from guest spots on Sex And The City and Law And Order , and recurring roles on Nip/Tuck, Touching Evil and Jack & Bobby , most will recognise a pre-fame Cooper as Will Tippin, the sweet, charismatic best friend of Jennifer Garner's superspy Sydney Bristow in Alias .
The Breakout Movie: He can be spotted in small roles in the likes of My Little Eye, Wedding Crashers and Yes Man , but it wasn't until The Hangover became such a surprise hit that B-Coops was rocketed to the A-list.
Any Similarities: Not in the roles themselves, but Cooper has always been instantly likeable with a star-wattage smile. It's this same affability that made him a breakout character in The Hangover and the cocky, fun friend in Alias .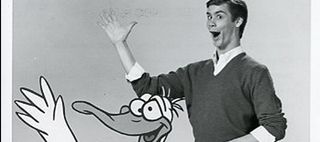 Jim Carrey
The TV Show: Having been passed over by both Saturday Night Live and Mr T comedy D.C. Cab , Carrey found a home in NBC's The Duck Factory , which aired briefly between April and July of 1984. Carrey played a struggling young animator.

The Breakout Movie: A series of supporting roles kept Carrey working through the early 1990s.
Then along came Ace Ventura , which established him as a comedy talent to watch – and still has us quoting his catch phrases today.

Any Similarities: Carrey worked with an animated duck in The Duck Factory , and with a variety of colourful animals in Ventura – then this year he's acting opposite penguins in Mr Popper's Penguins . This guy just loves the critters.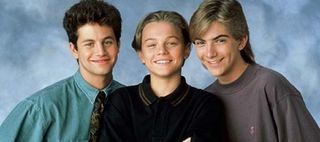 Leonardo DiCaprio
The TV Show: Graduating from TV adverts, DiCaprio was booted off the set of Romper Room aged just five for being too boisterous.

After a brief spell on cancelled TV adap Parenthood , he guested on The New Lassie and Roseanne before hooking Growing Pains (off the back of Critters 3 ). In Pains , D-Cap played a homeless boy who's taken in by the Seavers brood.

The Breakout Movie: A young DiCaprio's biggest movie break came with What's Eating Gilbert Grape? , in which he convincingly played a mentally handicapped boy. He earned an Academy Award nomination.

Any Similarities: From squeaky clean sitcom to dysfunctional family member, there's still a theme of family going on, but Grape 's in a different league.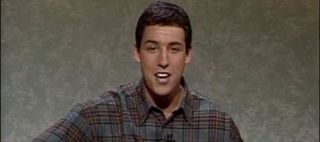 Adam Sandler
The TV Show: Yet another SNL player, Sandler was first hired as a writer for the show before becoming a featured performer for a year.
He was best known for performing original songs, including the ever-popular 'Chakunah Song'. He was fired in 1995, reasons unknown.

The Breakout Movie: Sandler cornered the movie market in cinematic goofballs with Billy Madison , which pretty much set the mould for the rest of his career – all of his films generally position him as a child in a man's body attempting to deal with the crazy world around him.

Any Similarities: It's still Adam Sandler being Adam Sandler...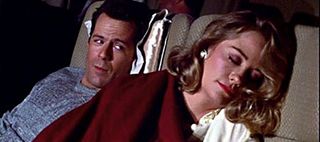 Bruce Willis
The TV Show: Yes, Brucie once had hair! And was considered even more of a heartthrob because of it. After a guest stint on Miami Vice , Willis reeled in the lead male role in detective crime drama Moonlighting opposite Cybill Shepherd.

The show lasted for five seasons, first airing in 1985, and played up the romantic tension between its two leads. It was considered innovative for landing great guest stars and even breaking the fourth wall.

The Breakout Movie: Die Hard , of course, which catapulted Willis into superstardom as the dry-wit everyman who really rocks a white vest and rustles up some darned tootin' one-liners.

Any Similarities: Die Hard 's McClane is essentially a big screen version of Moonlighting 's David, with a bigger budget and more F-bombs.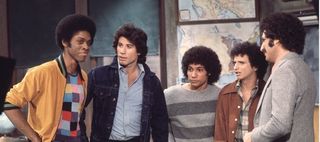 John Travolta
The TV Show: Having cracked the small screen by playing a fall victim in TV drama Emergency! , Travolta moved on to bigger and better things with sitcom Welcome Back, Kotter .

He played Vincent 'Vinny' Barbarino, a supremely cocky but supremely slow-witted heartthrob, and leader of the lovely-sounding Sweathogs. He had a habit of breaking into song by crooning The Beach Boys' 'Barbara Ann'.

The Breakout Movie: Though he'd made a decent go at cinema with the excellent Carrie (during Kotter 's run), it was the double-pronged attack of Saturday Night Fever and – naturally – Grease that established Travolta as a hip-shaking movie star.

Any Similarities: Big hair. Big attitude. Big voice. Travolta's transition from TV to movies occurred with barely any alterations to his established on-screen persona.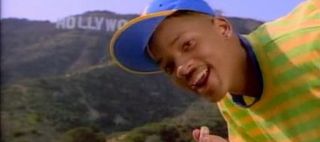 Will Smith
The TV Show: "I pulled up to the house about seven or eight and I yelled to the cabby, 'Yo homes, smell ya later!'"

Future action hero Smith busted out some seriously atrocious style and a collection of terrible one-liners in the adored '90s sitcom Fresh Prince Of Bel Air – a lanky clown with really bad taste in clothes, he still somehow managed to be cooler than Carlton.

The Breakout Movie: Independence Day transformed William 'Will' Smith into the alien ass-kicker we all came to know and love.

Any Similarities: Seriously ripped with an action hero attitude, Independence Day 's Smith couldn't be any different from the Fresh Prince. He can still deliver a sucker punch one-liner, but this time he has a cigar .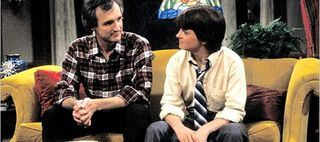 Michael J. Fox
The TV Show: Fox made an inconspicuous film debut before he got into television, but that role in Midnight Madness (for which he was credited as just Michael Fox) didn't really take him places.

His starring role in ABC comedy Family Ties , however, did. Playing young Republican Alex Keaton, Fox stayed with the show for seven years, winning three Emmys and Golden Globe for his troubles.

The Breakout Movie: Just three years into Ties , Fox's profile had been raised so much that he bagged the lead role in Back To The Future (after Eric Stoltz was famously let go). It remains Fox's defining film.

Any Similarities: Fox used that same earnest charm and comedy delivery to brilliant effect in Future , though it's not quite as angsty and cherry pie as in Ties .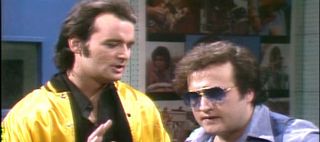 Bill Murray
The TV Show: Another SNL alumnus, Murray starred in the sketch show during its golden era, along with Michael Palin, Dan Aykroyd and John Belushi.

Funnily enough, his actual TV debut came with ABC show Saturday Night Live With Howard Cosell , which was actually a family variety show featuring kids and animals.

The Breakout Movie: Though he was pivotal in everything from Caddyshack , Tootsie and Meatballs , it was Ghostbusters that really set Murray up for (movie) life.

Any Similarities: Though he'd jumped into movieland, Murray was still starring opposite Aykroyd and still using his dry delivery to brilliant effect.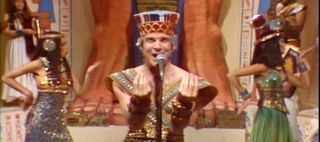 Steve Martin
The TV Show: Martin bagged an Emmy aged just 23 for writing contributions on The Smothers Brothers Comedy Hour , while he also wrote for The Glen Campbell Goodtime Show and the Sonny And Cher Comedy Hour.

Though he was never a cast member of Saturday Night Live , he was a very popular guest star – so popular, in fact, that his appearances generally coincided with a jump in a million viewers.

The Breakout Movie: Carl Reiner helped establish Martin's big screen identity with The Jerk and The Man With Two Brains.

Any Similarities: Still wacky, and unflinchingly funny, Martin's cinematic outings were a mere extension of his TV work. Which is just the way it should be.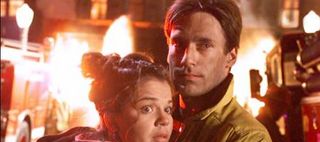 Jon Hamm
The TV Show: Having worked as a waiter and a set designer on a softcore porn film, Hamm first hit the big time in 2000 thanks to NBC drama Providence . He was originally contracted for just one episode, but made such an impact that he was soon drafted in for 19.

Seven years later, he landed Mad Men , which tipped him into the big league.

The Breakout Movie: Hamm delivered one line in Space Cowboys , but since the success of Mad Men has been selecting interesting little roles in high profile fare – his most recent being Ben Affleck's sophomore crime drama The Town .

Any Similarities: Hamm's still playing steely, inscrutable heroes – but that's what he does best.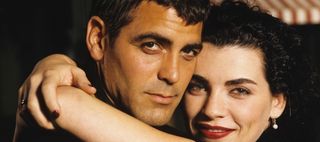 George Clooney
The TV Show: Clooney made his screen debut as an extra in series Centennial in 1978, though his first major role came along with E/R – not to be confused with E.R. A 1984 sitcom that only lasted one season, E/R was set in a hospital and starred Elliot Gould.

Of course, Clooney would return to the emergency room a decade later for E.R., in which he reached fever pitch heartthrob fame as Dr Ross.

The Breakout Movie: Clooney's first major film role was From Dusk Till Dawn , which saw him team up with Quentin Tarantino and wasting vampires.

Any Similarities: Though he certainly is in desperate need of ER, Dawn couldn't be further away from that clinical TV drama.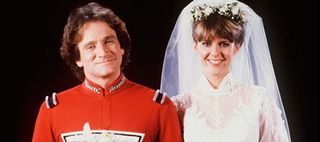 Robin Williams
The TV Show: The Hairy One got his big break with endearingly offbeat sitcom Mork And Mindy after a guest stint in Happy Days .

Having impressed the producers of Days with his unquenchable energy and knack for improv, Williams got his own spin-off revolving around adorably quirky alien Mork. It ran for four seasons.

The Breakout Movie: Before he became the go-to guy for animated voice-overs and fluffy family dramas, Williams showed great screen promise with Good Morning, Vietnam (1987).

Any Similarities: Yep, Williams was still doing the fast-talking, quick-fire comedy stuff in Vietnam , though with more of an adult edge than TV scheduling would allow.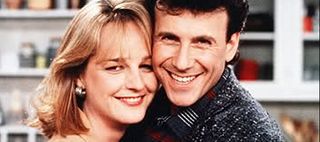 Helen Hunt
The TV Show: Hunt first earned her bread and butter via numerous guest spots on primetime TV. Working as a child actress in the '70s, she appeared on the Mary Tyler Moore Show, The Bionic Woman and The Swiss Family Robinson.

A leading TV role finally came along in the form of '90s sitcom Mad About You .

The Breakout Movie: The Academy came knocking when Hunt teamed up with Jack Nicholson for the incomparable As Good As It Gets , a warm-hearted, joyously sardonic drama in which her waitress falls for his ill-mannered OCD romance novelist.

Any Similarities: The humour's still there, but it's darker and more interesting.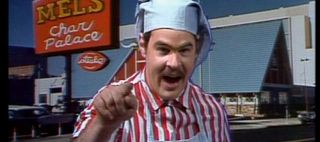 Dan Aykroyd
The TV Show: Saturday Night Live has acted as a platform for plenty of TV-turned-movie-stars, but Dan Aykroyd is one of its coolest exports.

The young actor became one of the youngest cast members of the long-running sketch show during its first four years between 1975 and 1979. His impressions of Vincent Price and Richard Nixon were particularly praiseworthy.

The Breakout Movie: SNL not only launched Aykroyd's movie career, it also gave him the set-up for his first big movie gig – The Blues Brothers .
Based on a musical SNL sketch that Aykroyd and co-star John Belushi dreamed up, the duo then turned it into a hit 1980 movie that's since been entered into the cult classic division of cinema history.

Any Similarities: Blues Brothers is SNL through and through – and that's why we love it .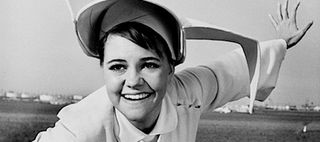 Sally Field
The TV Show: Field first showed up on the small screen in surfing sitcom Gidget , garnering attention for her role as a lovestruck surfer girl who likes nothing better than hanging on the beach and riding the waves.

She debunked to her best known (title) role in The Flying Nun a year later, playing a novice nun who has the ability to fly – thanks to a rather nifty habit. Field later regretted taking the role as the show's success meant she became typecast.

The Breakout Movie: Field hit the big time, breaking out of her comedic strangeholds to star in Norma Rae , which earned her an Academy Award. Her "You love me, you really love me" acceptance speech is now the thing of legend.

Any Similarities: Couldn't be more different, as Field breaks the ahem habit for an intense dramatic turn.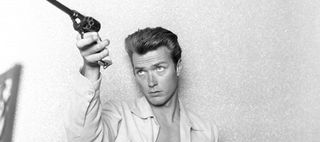 Clint Eastwood
The TV Show: After a number of uncredited roles in various projects, Eastwood hit the big time in 1959 when he was cast in Western TV show Rawhide .

Despite early misgivings about his acting ability and his tendency to speak his lines with a squint and a hissing whisper, it was those very characteristics that became his calling card. Eastwood first became interested in directing during the show, but was unable to convince the show's producers to let him get behind the camera.

The Breakout Movie: Eastwood's big break came when his Rawhide co-star Eric Fleming turned down an offer to star in a film called A Fistful Of Dollars for director Sergio Leone. Seeing the film as an opportunity to escape the flagging Rawhide, Eastwood took the gig instead – and the rest is history.

Any Similarities: He may have still been in Western territory, but Eastwood took his clean-as-the-day-is-long character from Rawhide and muddied him into the moody anti-hero of Dollars .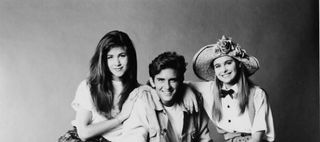 Jennifer Aniston
The TV Show: The obvious one is Friends , of course. But before that TV phenomenon made prisoners of every other comedy on air in the '90s, Aniston lent her talents to a collection of stop-start TV projects.

Her first regular role arrived in 1990's Molloy (somewhat fortuitously, she played a spoiled teenager), which was cancelled after just six episodes. Then came TV adap Ferris Bueller (above), which lasted 13 episodes, as well as guest stints on Quantum Leap, Herman's Head and Burke's Law .

The Breakout Movie: Aniston tried her hand at numerous middling romcoms before finally landing one that warmed the critics' cockles with The Object Of My Affection in 1998. Though it's her more indified roles in The Good Girl and Office Space that gave her a little credit, Aniston's mostly stuck to romcoms.

Any Similarities: Aniston revels in comedy, which means all of her film roles are generally offshoots of her Rachel from Friends character.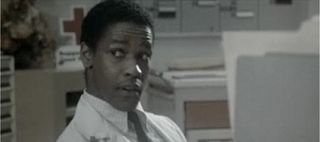 Denzel Washington
The TV Show: Having earned praise for treading the boards in a Maryland summer stock theatre performance of Wings Of The Morning , Washington's first screen appearance came after he graduated, when he made a brief appearance in 1977 made-for-TV movie Wilma .

But it was a role in TV medical drama St. Elsewhere that earned Washington early plaudits. He was one of only a handful of African American actors to appear on the show, playing the sensible, driven Dr Philip Chandler.

The Breakout Movie: Playing a South African anti-apartheid activist in Richard Attenborough's Cry Freedom in 1987 grabbed Washington a Best Supporting Actor Oscar nomination, while he won that very gong two years later with Glory .

Any Similarities: Though the characters are all very different, the throughline is Washington's ability to bring to life different kinds of coloured characters that rarely got the spotlight in mainstream Hollywood cinema.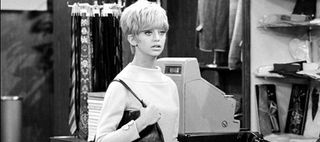 Goldie Hawn
The TV Show: Hard to believe that Goldie Hawn was alive in the 1960s, but she was, making her acting debut in TV's radio-flavoured comedy Good Morning, World . It aired for just one season between 1967 and 1968.

After that was cancelled, Hawn stuck with TV in the more successful Rowan & Martin's Laugh-In , where she served for five years and earned much acclaim for her giggly, charming screen presence.

The Breakout Movie: Cactus Flower in 1969 gifted Hawn a Best Supporting Actress Oscar, with the burgeoning star playing the suicidal fiancée of Walter Matthau.

Any Similarities: Despite upgrading to movies, she's still a sexy '60s It girl with that dangerously short white blonde bob and a penchant for killer comedy timing.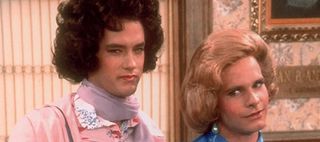 Tom Hanks
The TV Show: In 1978, Hanks uprooted from California and headed to New York City, where he landed roles in TV movie Mazes And Monsters as well as slasher He Knows You're Alone.

But it was a starring role in ABC comedy Bosom Buddies that got him noticed. Alongside Peter Scolari, Hanks donned drag as an ad man who pretends he's a woman so that he can live in a cheap, all-female hotel. Mad Men this ain't.

The Breakout Movie: Splash , with other TV-starter Ron Howard first considering Hanks for the role of the jokester brother that later went to John Candy. Instead, Hanks falls in love with Daryl Hannah's flipper-footed mergirl as the film's lead.

Any Similarities: In Bosom Buddies , Hanks is a man pretending to be a woman. In Splash , he meets a mermaid pretending to be a mortal woman. Tenuous, but it's there.