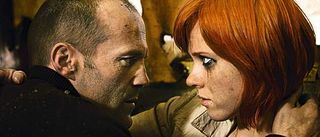 Transporter 3
Okay, we'll 'fess up. Transporter is the stupidest action franchise in the movies… and we LOVE it, in a two-three star sort of way. Here, Jason Statham – the hardest delivery man in the world – takes on Prison Break scumbag Robert Knepper in another blast of hot girls, crunching martial-arts, loony stunts and dismal direlogue. Expect a loud and lary, but embarrassingly good time.
More on Transporter 3 .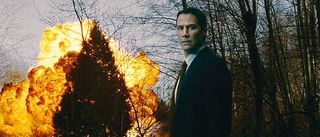 The Day The Earth Stood Still
The original is one of the most iconic sci-fi stories ever filmed. Here, Keanu Reeves takes on the role of Klaatu, an alien who arrives on Earth bearing a chilling warning of destruction for humankind… And, er, it's directed by Scott Derrickson, the fella who did The Exorcism Of Emily Rose. "It's daunting," says Derrickson. "But there was a reason to remake it – the focus has shifted but it's still relevant. The prospect for our destruction has switched from nuclear war to environmental collapse. It's just a great vehicle to tell a provocative drama."
More on The Day the Earth Stood Still .