Fast Facts:
Bond 25 release date: November 8, 2019
Director: TBC
Cast: Daniel Craig
Writer: Neal Purvis, Robert Wade
The Bond 25 movie brings down the curtain on the Daniel Craig era
Meet the new Bond, who happens to look like the old Bond. After months of rumours to the contrary, Daniel Craig confirmed in August 2017 that he's back for a fifth, and probably final, 007 flick. The film apparently known as Shatterhand – for now – is released on 8 November 2019, and will have a fresh face in the director's chair, after Skyfall and Spectre helmsman Sam Mendes ruled himself out of the running. Below you'll find more details on all the above, plus when we can expect the Bond 25 trailer, who's on writing duties, the soundtrack and more – with regular updates as soon as we get them, throughout the next two years.
The Bond 25 release date will keep you waiting
James Bond's latest is headed your way on November 8, 2019 – yes, a mere 650-or-so sleeps away! Alright, it's bloody ages off. There's no way of dressing that up. But at least it's definitely coming, and Craig's definitely in it, and you definitely have time to re-watched all the previous films beforehand. Like, six times each.
Bond 25 - Daniel Craig is back!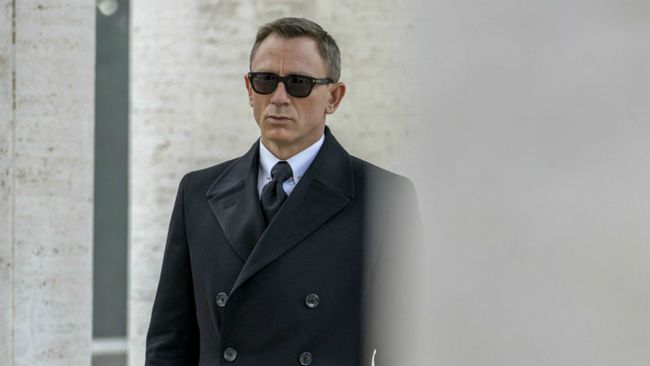 Daniel Craig is back as Bond for the fifth time, following his starring roles in Casino Royale, Quantum of Solace, Skyfall, and Spectre. It's now two years since that previous appearance, and there was speculation that we might be getting a new 007 – particularly after an astonishing interview with Timeout in 2015, where Craig proclaimed that "I'd rather break this glass and slash my wrists" than appear in another Bond flick.
However, Craig confirmed that his mind had U-turned on The Late Show With Stephen Colbert in August 2017. "Yes," he replied when asked if he was returning. "We've been discussing it, we've just been trying to figure things out… I always wanted to, I needed a break."
However, Craig has openly stated that this will be his final 007 film. "I just want to go out on a high note, and I can't wait," he told Colbert.
As regards to his successor once Bond 25 is in the can, Henry Cavill, Idris Elba, and Damien Lewis have all been linked ahead of what will be Bond 26. So we've put together a comprehensive feature, wondering aloud who could be the next James Bond.
The Bond 25 trailer is unlikely to appear before summer 2019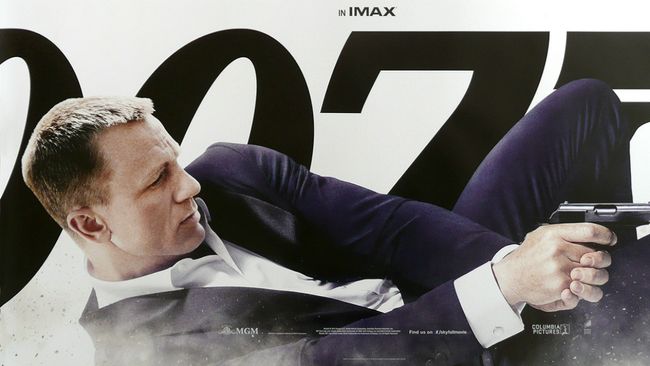 Given that Bond 25 is set to land 54 days before the end of the decade, we won't be seeing its trailer, poster, or concept art anytime soon. That doesn't stop anyone predicting its due date, though. Skyfall's first trailer came in May 2012, five months before the film's October release, while our first glimpse of Spectre in motion emerged in March 2015, with the film itself out seven months later. Assuming Bond 25 adheres to a similar pattern, we should see its first trailer between April 2019 and June 2019.
The Bond 25 title is Never Dream of Dying. Er, maybe…
British newspaper The Mirror reports that Bond 25's working title is Shatterhand, and that the film is based on 2001 novel Never Dream of Dying, but there's been no confirmation of this from the studio or anyone involved in the project so far.
Never Dream of Dying was the seventh Bond book written by American author Raymond Benson, after Zero Minus Ten, Tomorrow Never Dies, The Facts of Death, The World is Not Enough, High Time to Kill, and Double Shot. However, the two films on that list you'll recognise as movies – Tomorrow Never Dies and The World is Not Enough – were novelisations based on screenplays, as was Benson's later work on Die Another Day. As yet none of his Bond originals have been turned into movies, so Never Dream of Dying would be a personal breakthrough for him. (Particularly as he resigned from writing Bond books in 2003.)
Never Dream of Dying takes Bond to Paris and a meeting with seductive film star Tylyn Mignonne, who is at loggerheads with her ex-husband – a volatile movie producer with dastardly connections.
The Bond 25 cast list is a maelstrom of uncertainty
With Daniel Craig only recently confirmed, it'll be a few months before other members of the Bond 25 cast are officially announced. But Christoph Waltz and Dave Bautista are both expected to reprise their villainous roles as Ernst Stavro Blofeld (incarcerated, but still alive, at the end of Spectre) and Mr Hinx respectively.
As for Bond's allies, it would make sense for the trio of Naomi Harris (Eve Moneypenny). Ben Whishaw (Q) and Rory Kinnear (Tanner) to return. All three took on those roles for Skyfall and Spectre, with Kinnear being introduced a film earlier than his counterparts, back in Quantum of Solace. Each fits their role well and is popular with the discerning Bond audience, so it'd be a seismic shock to see any of them displaced.
The Bond 25 director choice is down to three, apparently
At present, no director for Bond 25 is confirmed, but it's already safe to put a large 'X' against Sam Mendes' name. The big boss of Spectre and Skyfall ruled himself out of further Bond flicks in the summer of 2016. "It was an incredible adventure, I loved every second of it," he told Deadline. "But I think it's time for somebody else."
The same website reports that, as of July 2017, there are three frontrunners for the gig, all of whom are said to have had talks with Eon Productions. They are Yann Demange, whose credits include '71 and four episodes of Billie Piper show Secret Diary of a Call Girl; Denis Villeneuve, having just completed Blade Runner 2049; and David Mackenzie (Hell or High Water, Perfect Sense). Variety goes a step further and names Demange the man likely to get the job.
007.com confirms that Neal Purvis and Robert Wade, who have co-written every Bond film since 1999's The World is Not Enough, are once more on script duties.
The Bond 25 theme might be Beyonce-made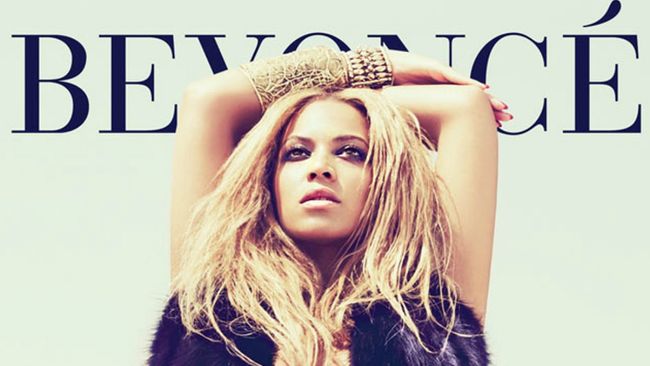 Securing a Bond theme is one of the biggest achievements in the entertainment business, with the last two going to Sam Smith (Spectre) and Adele (Skyfall). If the UK press is to believed Beyonce is being lined up for the next one. A source close to the singer is purported to have proclaimed this "the only project she is remotely interested in right now." She's said to have met with the film's bosses, "and Adele told her how co-writing and performing a Bond theme gave her an amazing career hike." As if that pair aren't already among the greatest female artists of all time…
Related Bond 25 news
Who will be the next James Bond?
"I just want to go out on a high note" – Daniel Craig is back as James Bond
Bond producer has "just about persuaded" Daniel Craig to play 007 one more time
Which James Bond 007 villain are you? Take our quiz now