Pay attention, 007. Despite Bond 25 being just around the corner, we've enough questions to fill Q branch when it comes to the forthcoming movie. Daniel Craig's final outing as the MI6 agent is bound to see the actor leave the series more shaken than stirred. And yet, although director Cary Fukunaga has been keeping plot details tantalisingly under-wraps, a few newspaper reports have given us an insight into the secretive production.
Below, for your eyes only, we've got a rundown of all of the latest and greatest bits of Bond 25 news. There's plenty on the Bond 25 cast, including Captain Marvel's Lashana Lynch (who is taking over as 007), Blade Runner 2049's Ana de Armas, and even the menacing villain of the piece, Rami Malek. That's without taking into the account the usual suspects: Naomie Harris, Ralph Fiennes, Ben Whishaw, and a returning Jeffrey Wright as CIA agent Felix Leiter and Christoph Waltz as Blofeld.
Plus, there's the small matter of a Fleabag behind-the-scenes. That's right – Phoebe Waller-Bridge is now part of the Bond 25 writers corps. So, if 007 gives a side-eye to the camera, you know who to blame.
With the Bond 25 release date now just months away, it'll be well worth keeping your eye on the sharp suits and even sharper shooting of Her Majesty's finest with GamesRadar. Let's dive right in (no alligator suits here, don't worry), and present you with everything you need to know about Bond 25. The music, the title, right down to the leg breaks. Sorry, Dan.
Fast Facts:
Bond 25 release date: April 3, 2020 (UK)/April 8, 2020 (US)
Bond 25 director: Cary Fukunaga
Bond 25 cast: Daniel Craig, Rami Malek, Léa Seydoux, Ralph Fiennes, Naomie Harris, Ben Whishaw, Rory Kinnear, Jeffrey Wright, Ana de Armas, Lashana Lynch, David Dencik, Billy Magnussen, Dali Benssalah
Bond 25 writers: Neal Purvis, Robert Wade, Scott Burns, Phoebe Waller-Bridge
BOND 25 RELEASE DATE
Originally, the Bond 25 release date was scheduled for October 25, 2019 in the UK, and a little later on November 8, 2019 in the States… but Danny Boyle's unexpected departure as director threw several spanners in the works. Luckily, Bond's handlers at Eon Productions were quick to find a replacement in Cary Fukunaga (see below). But those changes at the helm meant pushing back the Bond 25 release date, initially to February 14, 2020, and now to April 2020.
As is often the case with 007 movies, UK viewers will get to see Bond 25 before their American counterparts (he does work for Her Majesty, after all) – the movie will be in British cinemas from April 3, 2020, while US audiences will have to wait until April 8, 2020.
Spectre materialised in October 2015, so hopefully the exceedingly long wait (over four years!) for the Bond 25 release date will be worth it – until then, you'll just have to rewatch the best James Bond movies. A couple of times. And pray that Daniel Craig doesn't injure himself again.
BOND 25 DIRECTOR
Cary Fukunaga joined as Bond 25 director in September 2018, confirmed on the official James Bond Twitter account less than a month after it was revealed that Danny Boyle had exited the project due to "creative differences". The Guardian reported that Boyle, who previously helmed the likes of Trainspotting and Slumdog Millionaire, quit as Bond 25 director because the producers weren't happy with the script written by his regular collaborator John Hodge. "I work in partnership with writers and I am not prepared to break it up..." he said. "We were working very, very well, but they didn't want to go down that route with us. So we decided to part company."
New Bond 25 director Fukunaga is best known for his work as director of True Detective season 1, but he has also given us films like Beasts of No Nation, Jane Eyre, and, more recently, the Netflix Original series Maniac. In a Twitter statement, producers Barbara Broccoli and Michael G. Wilson said of their new recruit: "We are delighted to be working with Cary. His versatility and innovation make him an excellent choice for our next James Bond adventure."
This is exciting news, though perhaps a little bit surprising seeing as Fukunaga left True Detective season 2 and the It movie amid creative disagreements with collaborators. You'd think that, after Danny Boyle's conscious uncoupling, the production team would naturally look for a Bond 25 director with less of a track record for jumping ship – on the other hand, their decision to bring Fukunaga on board suggests they're committed to making this Bond film as special and memorable as 007 himself himself.
Following Hodge's departure, Fukunaga will now be working from a script from Bond veterans Neal Purvis and Robert Wade (they've been involved in every 007 movie since 1999's The World is Not Enough), along with Scott Burns (The Bourne Ultimatum) and Fleabag/Killing Eve legend Phoebe Waller-Bridge.
Waller-Bridge, who is on her way to becoming screenwriting royalty, will be only the second woman with a script credit on a Bond movie, after Dr No/From Russia With Love screenwriter Johanna Hardwood. And, as Waller-Bridge told Deadline, part of her remit is making sure Bond 25 "treats women properly".
"There's been a lot of talk about whether or not [the Bond franchise] is relevant now because of who he is and the way he treats women," she said. "I think that's bollocks. I think he's absolutely relevant now. It has just got to grow. It has just got to evolve, and the important thing is that the film treats the women properly. He doesn't have to. He needs to be true to this character."
She added that it was important that the female characters played by the likes of Lashana Lynch, Léa Seydoux and Ana de Armas "felt like real people".
She continued: "I just want 
to make sure that when they get those pages through, that Lashana, Léa and Ana open them and go, 'I can't wait to do that.' As an actress, I very rarely had that feeling early in my career. That brings me much pleasure, knowing that I'm giving that to an actress."
But she also reiterated that she hasn't written the whole film. "When I saw [Craig]'s Bond for the first time, there was a wryness to his performance that I really loved," she said. "So, I was really excited about writing dialogue for him. I mean, the script was there. It's already there. I think it's unfair to say that I'm writing the script."
BOND 25 CAST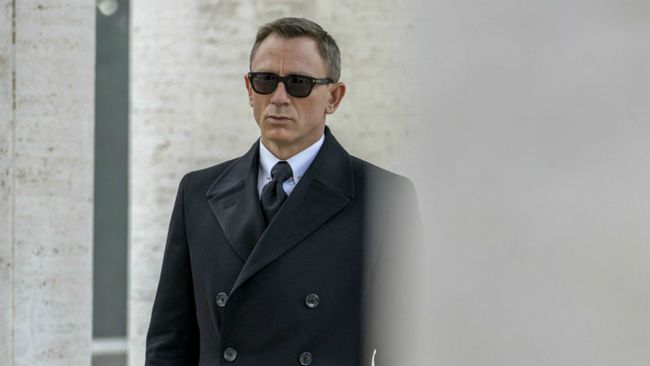 Daniel Craig is back as Bond for the fifth time, following his starring roles in Casino Royale, Quantum of Solace, Skyfall, and Spectre. There was, for a time, speculation that we might be getting a new Bond to head up the Bond 25 cast – particularly after Craig's astonishing interview with Time Out in 2015, where he proclaimed that he would "rather break this glass and slash my wrists" than appear in another Bond flick.
Craig later confirmed that his mind had U-turned on The Late Show With Stephen Colbert in August 2017. "Yes," he replied when asked if he was returning. "We've been discussing it, we've just been trying to figure things out… I always wanted to, I needed a break."
The actor also confirmed this will be his last film as 007 film. "I just want to go out on a high note, and I can't wait," he told Colbert. One assumes by 'high note' he doesn't mean in a hospital bed, as shooting had to shut down earlier this year thanks to an ankle injury picked up on set by Craig.
Bond 25 will introduce a new 007
With Craig leaving the franchise, it should come as no surprise that the big wigs at Eon productions - who are behind the series - already have plans in motion of who could replace the actor as 007. Step forward Lashana Lynch, the actress best known for appearing in Captain Marvel alongside Brie Larson.
According to a widely publicised report by The Mail, Bond 25 will begin with Craig's Bond having retired to Jamaica and Lynch's character having taken over as 007. However, a new villain, presumably played by Rami Malek (more on him later), will pose such a great threat that MI6 will have to recruit the old 007 for help.
"There is a pivotal scene at the start of the film where M says, 'Come in 007', and in walks Lashana who is black, beautiful and a woman," the apparent 'movie insider' said. "It's a popcorn-dropping moment. Bond is still Bond but he's been replaced as 007."
The producers of Bond have tried multiple times to have the 007 number apply to multiple characters. An initial draft of Skyfall had Javier Bardem's villain play a jilted former 007, while Danny Boyle was rumoured to have left Bond 25 as director after the producers wanted to finish the movie with Bond dying (the official reason was that Boyle and the producers disputed over the script).
Bond 25 villain
Beyond 007, the big Bond 25 cast news is that Bohemian Rhapsody Oscar-winner and Mr Robot star Rami Malek is definitely on board, confirming months of rumours. And it's almost definite that he's playing the villain – why else would he say at the Bond 25 launch in April that: "I promise you all I will be making sure Mr Bond does not have an easy ride of it in this, his 25th outing." You can almost hear the maniacal laughter.
Malek has even teased his role as the baddie, telling The Mirror that he had a specific demand for his character's motivations: "I said, 'We cannot identify him with any act of terrorism reflecting an ideology or a religion. That's not ­something I would entertain."
Other newcomers entering 007's orbit in the Bond 25 cast include Ana de Armas (Blade Runner 2049), David Dencik (The Girl with the Dragon Tattoo), Billy Magnussen (Velvet Buzzsaw) and French newcomer Dali Benssalah – though who they're actually playing is anyone's guess.
There'll also be more familiar faces returning, as this era of Bond continues to be among the most consistent in terms of supporting players. Regular 007 sidekicks Ralph Fiennes (M), Naomie Harris (Moneypenny), Ben Whishaw (Q), Rory Kinnear (Tanner) and Jeffrey Wright (Felix Leiter) are all back in the saddle for Bond 25. And intriguingly, so is Léa Seydoux, whose Madeleine Swann was last seen with Bond at the end of Spectre – a rare return for a Bond movie love interest.
Christoph Waltz will also reportedly reprise his role as the villainous Ernst Stavro Blofeld, who was left incarcerated – but still alive – at the end of Spectre. Quizzed about the return of Waltz and Ben Whishaw back in November, Fukunaga told Inquirer: "Those are two extraordinary actors, so if there is space for them in the story, I would absolutely want them there. But I don't know yet what it's going to be."
Waltz has since been seen at the iconic Pinewood Studios, where every 007 movie, from Dr. No to Skyfall, has filmed scenes. After supposedly being spotted by someone visiting the Bond 25 set, Waltz said, "You haven't seen me."
BOND 25 PLOT
We suspect you'd have to sign the Official Secrets Act to get anywhere near the Bond 25 plot – and even then, you'd be locked in a cell until the movie's release, just to make sure you didn't blab.
Even so, there are a few tidbits of Bond 25 info in general circulation, as long-time 007 producer Barbara Broccoli confirmed at the movie's launch in Jamaica that: "Bond is not on active service when we start the film, he is actually enjoying himself in Jamaica. So he starts his journey [there]."
It seems likely that Bond is enjoying some extended R&R with Ms Swann when the movie begins – fingers crossed things don't go as badly as they did for Jason Bourne's vacation at the start of The Bourne Supremacy.
Unfortunately, the official Bond 25 synopsis doesn't bode well for any romantic getaways. "His peace is short-lived when his old friend Felix Leiter from the CIA turns up asking for help. The mission to rescue a kidnapped scientist turns out to be far more treacherous than expected, leading Bond onto the trail of a mysterious villain armed with dangerous new technology."
We've actually been given a sneak peek at the Jamaica scenes recently, thanks to the 007 Twitter account. Leiter is looking the little worse for wear in scenes that harken back to 007's original movie outing, Dr. No, which was also set in Jamaica.
Of course, it wouldn't be a Bond flick without a trip back to London. Jamaica is the starting point, but it seems like Daniel Craig's secret agent will be going back to his roots. A recent behind-the-scenes post reveals that a Bond 25 location will, unsurprisingly, be London. Bond even has one of his trademark cars in tow: the Aston Martin V8, last seen in Timothy Dalton's The Living Daylights.
007 star Daniel Craig, director Cary Fukunaga and the #Bond25 crew were out in the sunshine today shooting across a number of London locations, including Whitehall, where Daniel filmed a scene with a classic @astonmartin V8, first seen in a Bond film in THE LIVING DAYLIGHTS. pic.twitter.com/rhs13nNeyWJune 30, 2019
Meanwhile, the Daily Mail has reported that the plot will involve genetic warfare – and that another reason Waller-Bridge came on board (at Daniel Craig's insistence) was to make the complicated science understandable to cinema audiences.
"The movie's premise is genetic warfare, which is fascinating – but you gotta boil it down and make it accessible," said an unknown source from production. "That's why Phoebe was hired. She has somehow made sense of it.
"There aren't many people in the world bright enough to bring some humour to the topic of genetics and the Human Genome Project."
BOND 25 TRAILER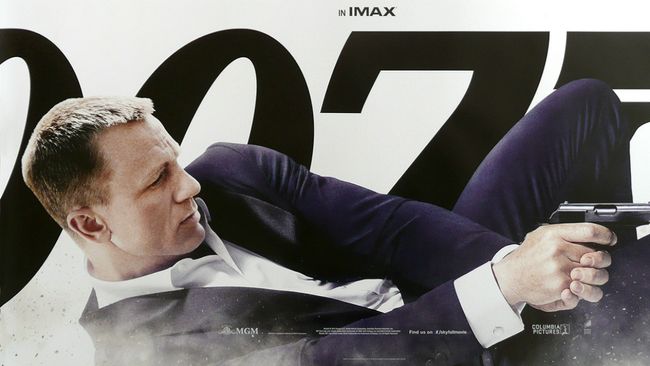 Seeing as the movie has barely started shooting – and isn't due in cinemas for the best part of a year – we won't be seeing a Bond 25 trailer, poster, or concept art anytime soon. That doesn't stop anyone predicting its due date, though. Skyfall's first trailer came in May 2012, five months before the film's October release, while our first glimpse of Spectre in motion emerged in March 2015, with the film itself out seven months later. Assuming Bond 25 adheres to a similar pattern, we should see its first trailer from November 2019 onwards.
BOND 25 TITLE
Short answer: there is no Bond 25 title as yet. Shatterhand has been unveiled as just a working title, and even the bigwigs behind the scenes didn't know until relatively recently: "I can't remember the last time we had a title when we announced the beginning of a film," laughed producer Michael G Wilson at the movie's launch. "It's kind of a tradition now."
That doesn't mean, however, that we can't speculate.
British newspaper The Mirror reported that the working Bond 25 title is Shatterhand, and that the film is based on 2001 novel Never Dream of Dying, but there's been no confirmation of this from the studio or anyone involved in the project so far. We do know that Fukunaga will be following the Casino Royale plot arc (as all the more recent Bonds have), and that Craig's final appearance as Bond will likely complete it. But this doesn't really fit with the plot of Never Dream of Dying.
Never Dream of Dying was the seventh Bond book written by American author Raymond Benson, after Zero Minus Ten, Tomorrow Never Dies, The Facts of Death, The World is Not Enough, High Time to Kill, and Double Shot. However, the two films on that list you'll recognise as movies – Tomorrow Never Dies and The World is Not Enough – were novelisations based on screenplays, as was Benson's later work on Die Another Day. As yet none of his Bond originals have been turned into movies, so Never Dream of Dying forming the basis of Bond 25 would be a personal breakthrough for him – particularly as he resigned from writing Bond books in 2003.
Meanwhile, a Breakdown Artist's employment listing on the website Mandy.com has revealed a working title of Eclipse. The page was since taken down, possibly adding further credibility to its authenticity.
Seeing as it has no connections to any historical Bond lore, using Eclipse as the Bond 25 title would suggest that the chapter doesn't take its inspiration from any previous film or novel, but instead follows the likes of Skyfall and Quantum of Solace to create an entirely new story.
BOND 25 THEME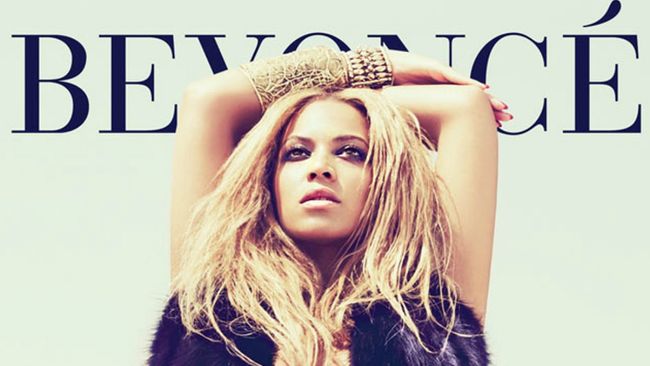 Securing a Bond theme is one of the most illustrious achievements in the entertainment business, with the last two going to Sam Smith (Spectre) and Adele (Skyfall). If long-standing rumours in the UK press such as The Daily Mail are to believed, Beyonce is being lined up for the next one.
A source close to the singer is purported to have proclaimed this "the only project she is remotely interested in right now". She's said to have met with the film's bosses, "and Adele told her how co-writing and performing a Bond theme gave her an amazing career hike." As if that pair aren't already among the most successful female artists of all time…