Despite being victim to many a production woe, the Bond 25 movie now looks like it's finally back on track, following the triple-tonged announcement of a new director, reshuffled filming schedule, and worldwide release date. The story details of Bond 25, a big cinematic anniversary for a major film icon, remain near non-existent, but we do know that this is going to be Daniel Craig's last stint as 007.
The identity of his replacement is still up in the air, but for now it's full steam ahead for Bond 25, which will hopefully present a comeback for the character following 2016's disappointing Craig instalment, Spectre. Here's everything we know about Bond 25 so far, including all the details on that intriguing new director hire and duly delayed release date.
Fast Facts:
Bond 25 release date: February 14, 2020
Director: Cary Fukunaga
Cast: Daniel Craig
Writer: TBA
The Bond 25 release date has been delayed to 2020
Originally, Bond 25 was scheduled to release on October 25, 2019 in the UK, and a little later on November 8, 2019 in the States… but Danny Boyle's unexpected departure as director naturally threw several spanners in the works. Luckily, Eon Productions has been quick to find a replacement in Cary Fukunaga (more on that later), and filming is now set to begin at Pinewood Studios from March 4 next year.
That means a pushed back release date to February 14, 2020, though Bond 25 will at least be out in theatres worldwide on the same day, instead of being delayed by several weeks amongst different regions, as was the plan before. Slightly frustrating news for Bond fans, then, but hopefully the wait will be worth it.
The new Bond 25 director is True Detective's Cary Fukunaga
Cary Fukunaga joined as Bond 25 director in September 20, announced on the official James Bond Twitter account, less than a month after it was revealed that Danny Boyle had exited the project due to "creative differences". Boyle, who previously helmed the likes of Trainspotting and Slumdog Millionaire, has yet to comment since leaving the project.
Instead, Fukunaga is most known for his work as director of True Detective season 1, but has also given us films like Beasts of No Nation, Jane Eyre, and, more recently, the new Netflix Original series Maniac. In a statement on Twitter, producers Barbara Broccoli and Michael G. Wilson said: "We are delighted to be working with Cary. His versatility and innovation make him an excellent choice for our next James Bond adventure."
This is exciting news, though somewhat surprising, given that Fukunaga has also been known to similarly leave projects like True Detective season 2 and the It movie amidst creative conflicts with collaborators. You'd think that, after Danny Boyle's conscious uncoupling, the Bond 25 team would naturally resort to a pair of safer directorial hands. Clearly, and admirably, they're committed to making this Bond film as special and memorable as the character himself.
Bond 25 - Daniel Craig is back!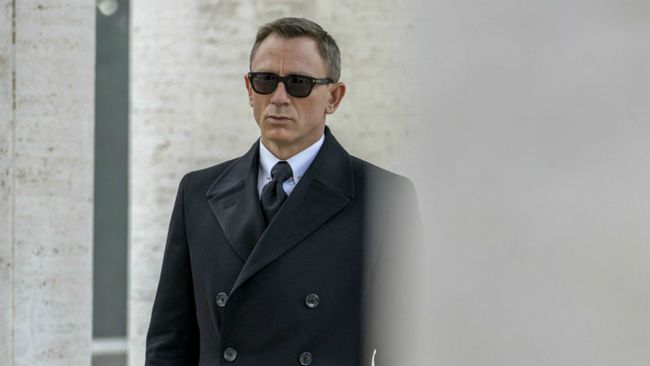 Daniel Craig is back as Bond for the fifth time, following his starring roles in Casino Royale, Quantum of Solace, Skyfall, and Spectre. It's now two years since that previous appearance, and there was speculation that we might be getting a new 007 – particularly after an astonishing interview with Time Out in 2015, where Craig proclaimed that "I'd rather break this glass and slash my wrists" than appear in another Bond flick.
However, Craig confirmed that his mind had U-turned on The Late Show With Stephen Colbert in August 2017. "Yes," he replied when asked if he was returning. "We've been discussing it, we've just been trying to figure things out… I always wanted to, I needed a break."
However, Craig has openly stated that this will be his final 007 film. "I just want to go out on a high note, and I can't wait," he told Colbert.
As regards to his successor once Bond 25 is in the can, Henry Cavill, Idris Elba, and Damien Lewis have all been linked ahead of what will be Bond 26. So we've put together a comprehensive feature, wondering aloud who could be the new James Bond.
The Bond 25 trailer is unlikely to appear before 2019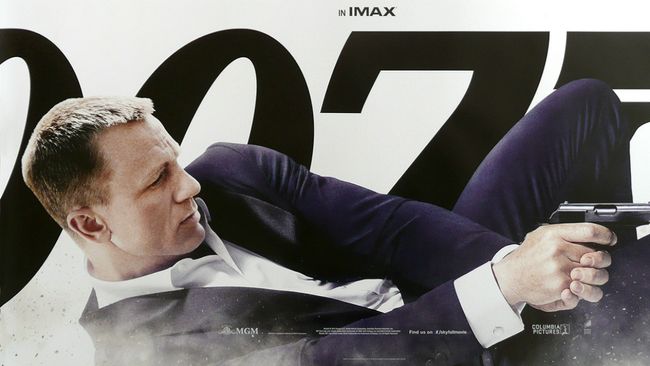 Given that Bond 25 is set to land at the start of the next decade, we won't be seeing its trailer, poster, or concept art anytime soon. That doesn't stop anyone predicting its due date, though. Skyfall's first trailer came in May 2012, five months before the film's October release, while our first glimpse of Spectre in motion emerged in March 2015, with the film itself out seven months later. Assuming Bond 25 adheres to a similar pattern, we should see its first trailer from November 2019 onwards.
The Bond 25 title is Never Dream of Dying. Er, maybe…
British newspaper The Mirror reports that Bond 25's working title is Shatterhand, and that the film is based on 2001 novel Never Dream of Dying, but there's been no confirmation of this from the studio or anyone involved in the project so far.
Never Dream of Dying was the seventh Bond book written by American author Raymond Benson, after Zero Minus Ten, Tomorrow Never Dies, The Facts of Death, The World is Not Enough, High Time to Kill, and Double Shot. However, the two films on that list you'll recognise as movies – Tomorrow Never Dies and The World is Not Enough – were novelisations based on screenplays, as was Benson's later work on Die Another Day. As yet none of his Bond originals have been turned into movies, so Never Dream of Dying would be a personal breakthrough for him. Particularly as he resigned from writing Bond books in 2003.
Never Dream of Dying takes Bond to Paris and a meeting with seductive film star Tylyn Mignonne, who is at loggerheads with her ex-husband – a volatile movie producer with dastardly connections.
The Bond 25 cast list is a maelstrom of uncertainty
With Daniel Craig only recently confirmed, it'll be a few months before other members of the Bond 25 cast are officially announced. But Christoph Waltz and Dave Bautista are both expected to reprise their villainous roles as Ernst Stavro Blofeld (incarcerated, but still alive, at the end of Spectre) and Mr Hinx respectively - if the latest movie continues the story set out in Spectre.
As for Bond's allies, it would make sense for the trio of Naomi Harris (Eve Moneypenny). Ben Whishaw (Q) and Rory Kinnear (Tanner) to return. All three took on those roles for Skyfall and Spectre, with Kinnear being introduced a film earlier than his counterparts, back in Quantum of Solace. Each fits their role well and is popular with the discerning Bond audience, so it'd be a seismic shock to see any of them displaced.
The Bond 25 theme might be Beyonce-made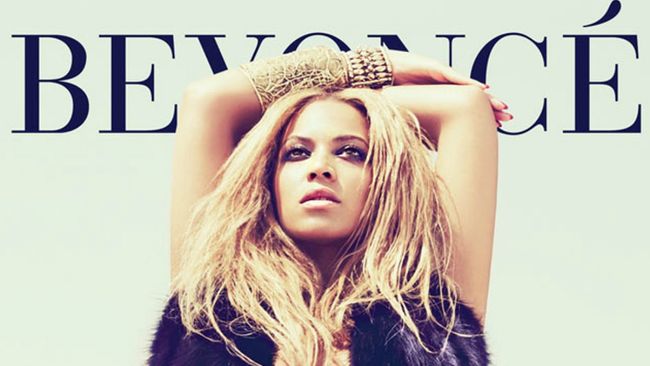 Securing a Bond theme is one of the biggest achievements in the entertainment business, with the last two going to Sam Smith (Spectre) and Adele (Skyfall). If the UK press is to believed Beyonce is being lined up for the next one. A source close to the singer is purported to have proclaimed this "the only project she is remotely interested in right now." She's said to have met with the film's bosses, "and Adele told her how co-writing and performing a Bond theme gave her an amazing career hike." As if that pair aren't already among the greatest female artists of all time…