Many of PS4's most popular titles are receiving PS5 upgrades complete with upgraded visuals and buttery smooth frame rates, but Final Fantasy 7 Remake is taking things a step further with Final Fantasy 7 Remake: Intergrade, the enhanced and expanded PS5 version of the original title, which has managed to rack up an impressive 220 awards since its 2020 launch.
Final Fantasy 7 Remake Intergrade includes the same highly acclaimed base game, gives you the option for 4K or 60FPS, and also bundles in a bunch of extra goodies, including an expansion available as a standalone purchase.
If you're already convinced, you can figure out how to upgrade Final Fantasy 7 Remake here, but if you want to know exactly why Final Fantasy 7 Remake Intergrade is more than a simple PS5 port, here are 5 reasons:
1. Upgraded visuals and performance
Starting with the obvious, Final Fantasy 7 Remake Intergrade will look and perform better than Final Fantasy 7 Remake on PS4. Like a lot of PS5 upgrades, you'll have the option to choose between two different modes: one that focuses on delivering the best visual experience with 4K resolution and other graphical settings turned on; and another that prioritizes locking in that sweet, sweet 60FPS.
Of course, whichever mode you go with will improve the Final Fantasy 7 Remake experience thanks to improved textures, lighting, background environments, and load times.
2. Photo mode
Final Fantasy 7 Remake is a very pretty game, and it's going to be even prettier on PS5 with Final Fantasy 7 Remake Intergrade. For that reason, we're happy that the PS5 version is getting its own dedicated photo mode that you can use to capture and save the best-looking scenes and preserve your in-game memories.
The photo mode is fully customizable and lets you position the camera around 360 degrees of motion. You'll also be able to play with options for Angle, Tilt, and Exposure, as well as apply a number of filters to get just the look you want.
3. The Yuffie DLC
OK, technically it's called Episode Intermission, but the main draw is that it features Yuffie as a playable character. We missed out on Yuffie's story with the original Final Fantasy 7 Remake, so it should be a joy getting to see what she's been up to and get acquainted with some new gameplay mechanics.
We explain this in our "how to upgrade guide," but it's worth mentioning here that Episode Intermission is a paid expansion whether or not you own Final Fantasy 7 Remake on PS4 or PS5. So, if you buy Final Fantasy 7 Remake Intergrade, you'll get the Yuffie DLC for free, but if you're just upgrading from the base game on PS4, you'll need to pick up Episode Intermission as a separate purchase.
4. The return of Fort Condor
Fans of the original Final Fantasy 7 from 1997 will be pleased to know the strategic Fort Condor minigame is returning with Episode Intermission. If you did play the original minigame, you'll get the general gist of it, but Final Fantasy 7 Remake Intergrade's version looks a lot more fleshed out.
Fort Condor will see you and another team attempt to conquer a base by strategically employing Vanguard, Ranged, and Defense around a small map. You'll also be able to use Materia to cast offensive spells against the enemy team. While this looks like a fun addition regardless of its origins, it's also a cool nod to a fan-favorite feature from the original game.
5. Remastered orchestral theme songs and other throwbacks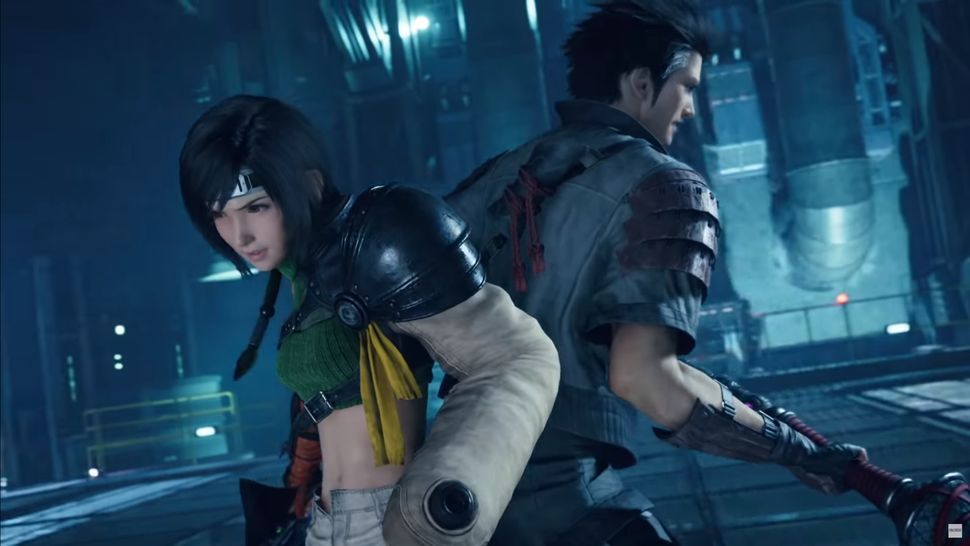 Adding even more nostalgic value for fans of the original Final Fantasy 7 are Episode Intermission's rearranged orchestral renditions of theme songs for both Yuffie and the Wutai nation. In addition to the remastered themes, Intermission includes a few nods to the original game like the side quest Happy Turtle flyers, which references the Turtle's Paradise sidequest from the 1997 classic.
Of course, Yuffie's DLC also opens up more of Midgar for you to run around and explore. If you couldn't pick up your jaw from the floor the first time you saw the limited parts of Midgar you explore in Final Fantasy 7 Remake, prepare to be awestruck once more when you take control of Yuffie and see even more of Square's beautifully reimagined world.