6 Weird Pitches For Eli Roths Blockbuster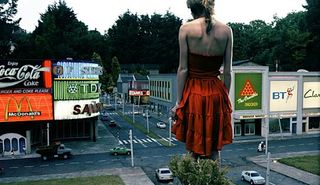 GIANT WOMAN ATTACKS CITY!
Eli's Pitch: "Okay, so this chick gets a dose of radiation – not cosmic radiation, just regular evil radiation from somewhere like Chernobyl.

"She grows to about 52 feet high (don't want to get sued by anyone) and starts rampaging around Los Angeles.

"At one point, she steps on a cinema that's playing Hostel Part II. I think it'll be cathartic for me, and a funny in-joke."

Possible star: Ellen Page

Studio preferred title: Lady Killer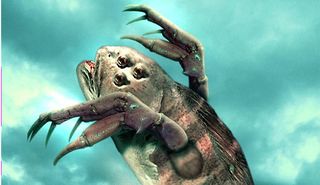 SEA MONSTOID!
Eli's Pitch: "It's not fair how Scotland has that giant beast – LA deserves one all of its own.

So how about this – two creatures from an animal-testing lab escape and mate. It's a fish and a crab and thanks to the chemicals injected into its parents, the offspring grows to huge proportions.

Soon, shipping is being disrupted and then it comes ashore at Venice beach and terrorizes the place. It would be beyond awesome!"

Possible star: Matthew Broderick (kitschy Godzilla in-joke alert!)

Studio preferred title: Crab Meat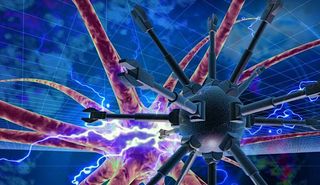 NANOBOTS!
Eli's Pitch: "Instead of thinking big all the time, I'm thinking small – and then big!

I don't want to go down the virus road, that's sooo played out. Instead, a crazy scientist releases a load of tiny robo-creatures that devour everything in sight.

It'd be sort of like how Gort took stuff down in that new The Day The Earth Stood still, but about a billion times cooler. And on the unrated DVD, we'd have the flesh being torn off people! We'll see a gazillion copies!"

Possible star: Dakota Fanning. Love that kid. Love her even more as a child genius who figures out the 'bots weakness – peanut butter!

Studio preferred title: Killer Apps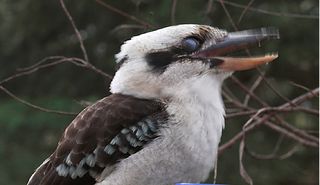 ZOMBIE BIRDS!
Eli's Pitch: "Hitchcock was on to something, man – those feathered f*****s are always watching us, always waiting.

And in my new film, they take it to the next level, thanks to a strange reaction to a certain radio signal that screws up the magnetic systems in their heads they use to navigate.

What if the signal turns them all into stone-cold killers! Just think of the carnage – seagulls making real attack runs, and then crapping on the corpses! A real murder of crows!"

Possible star: Melanie Griffith. Gotta have her, dude.

Studio preferred title: Death From Above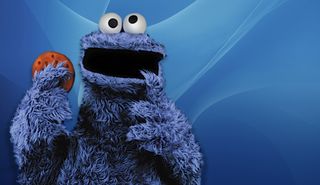 MUPPET MADNESS!
Eli's Pitch: " No, I'm not suggesting the actual Cookie Monster goes on a rampage. I'll save that for the sequel.

Here's my idea… What if the guys who created that thing were inspired by a real beast that they saw one night wandering the forests in Maine?

And it returns, looking to eat not snacks foods – though it could, 'cos we could strike a deal with someone – but buildings and cars?"

Possible star: Frank Oz, if he'd do it.

Studio preferred title: Appetite For Destruction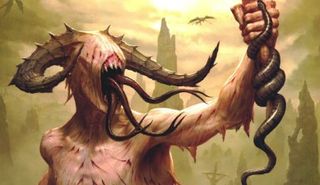 SATAN STALKS THE EARTH!
Eli's Pitch: "It's the devil. He's decided that Hell is boring and he wants to walk among us, causing chaos and destruction because… he's Satan, man! Do I need to spell it out?

Ooh – and he's out for revenge on God so he's destroying his best creation: us!

I'd say we could hide the fact that he's the devil until the second act, but I just sent my preferred title out to everyone on Twitter."

Possible star: Frank Langella's a lock!

Studio preferred title: Hell Beast