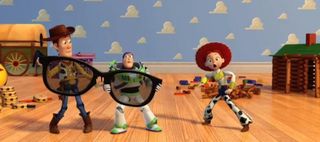 Best: Toy Story 3 (2010)
A fine example of modern day 3D moviemaking, Toy Story 3 isn't about toys being flung at the screen or some such dog-eared gimmick – it's all about the depth of frame. Here, the 3D makes it feel like you're looking through a window - a trope put to horrifically brilliant effect during that climactic furnace moment.

Adding to the effect, the level of reach-out-and-touch-it detail sewn into each of the characters proves what master animators the guys at Pixar really are.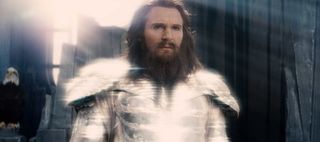 Worst: Clash Of The Titans (2010)
Universally panned as an example of just why post-conversion 3D can never match movies actually filmed in three dimensions. The Clash Of The Titans remake jumped on the Avatar bandwagon after Cameron's war pic proved a massive audience draw. Delaying Titans ' release, Warner Bros embarked on a costly post-conversion job that aimed to surf on Avatar 's success.

Sadly, the result was far from impressive. Characters look like cardboard cut-outs against their scenic backdrops, and the 3D adds nothing to a film already as flat as roadkill when it comes to characterisation and plot.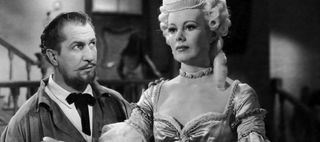 Best: House Of Wax (1953)
The use of 3D nowadays, despite James Cameron's insistence that it makes for a more "immersive" experience, is partly an attempt to clamp down on movie pirating. Back in the '50s, 3D was an attempt to draw crowds back to cinemas after the advent of television.

House Of Wax was one such 3D movie, one of over 50 created during the '50s to entice TV-enthralled viewers. Director Andre de Toth wasn't too fussed about the fad, but managed to craft a creepy thriller that benefitted from spare 3D moments. Most popular, of course, was the scene with the can-can girls…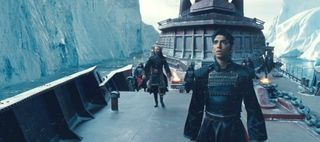 Worst: The Last Airbender (2010)
Another post-production 3D conversion, the slipshod 3D is the least of Airbender 's worries. Like Clash , Airbender suffers in the character and storyline stakes – two of the most basic and vital aspects of moviemaking that don't cost a penny to get right.

Despite all the displays of magic on-screen (including various characters manipulating the elements in big, loud fight scenes), Airbender fails entirely to enthral.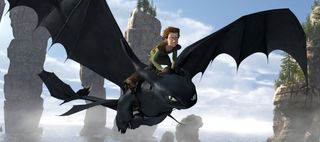 Best: How To Train Your Dragon (2010)
Back in 1978 you believed a man could fly. In 2010, you believed a man could fly on the back of an awesome dragon. DreamWorks pull out all the stops with this adaptation of the kids' book series, taking the lessons they learned with Monsters Vs Aliens and creating a movie that is as immersive as they come.

Best bit? A jaw-dropping final fight against a gargantuan dragon, as our young Viking heroes band together to bring down a seemingly unstoppable foe. When the dragon riders whizz through the air, you can almost feel the wind whistling through your hair.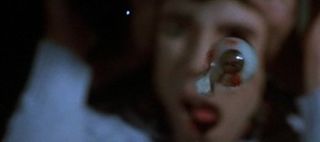 Worst: Friday The 13th Part III (1982)
Jason's back, and this time he's killing people using an assortment of long pointy things! Yup, the '80s second wave of 3D movies is upon us with this threequel, which has Jason Voorhees offing nubile teens with pitchforks and machetes, all of which he handily shoves toward the camera to get audience members ducking in their seats.

The effect is less than eye-popping (sorry), a shoddy gimmick that is repeated ad nauseum. One of the worst Friday The 13th sequels.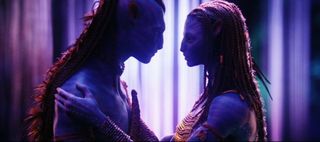 Best: Avatar (2009)
Here we all thought that James Cameron would forever be remembered as the man who sunk the Titanic and then proclaimed himself "king of the world!" during his Oscar acceptance speech. Instead, he's become the godfather of modern day 3D technology, infamously refusing to push ahead with production of Biggest Grossing Movie Ever Avatar until he had developed and perfected motion capture and 3D fandangles.

The dialogue may be creaky, the storyline familiar, but Cameron's opus is a fittingly grand feast for the eyes. We can't wait to see what he helps Guillermo del Toro do with At The Mountains Of Madness .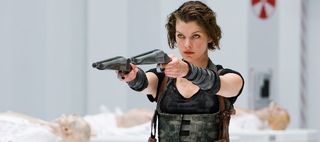 Worst: Resident Evil: Afterlife (2010)
Oh dear, oh dear. Paul WS Anderson returns to the Resident Evil franchise for its fourth outing, pairing up with wifey Milla Jovovich once more as she shoots gun and pours herself into tight clothing. 'Action in a new dimension' reads the film's tagline. Resident Evil has dimensions?

This doesn't bode well for The Three Musketeers 3D . Not at all…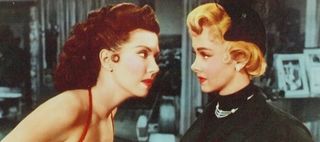 Best: Kiss Me Kate (1953)
Up there alongside Dial M For Murder as the best 3D movie of the '50s, Kiss Me Kate was way ahead of its time. Back during rosier epochs of MGM's history, the studio embraced the future by opting to release Kiss Me Kate using polarised 3D.

For musical lovers it proved a real treat (it's as close to a theatre-going experience at the cinema as you're likely to get), and even today stereoscopic 3D fans hold Kiss Me Kate up as a standard-setting delight.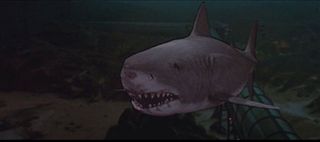 Worst: Jaws 3D (1983)
Get out of the water? Get out of the cinema more like. The fact that this third Jaws flick was originally proposed as a spoof speaks volumes of its quality – especially as somebody forgot to rewrite the script before shooting the flick.

It may have the biggest shark of the entire series (a whopper at 35 feet long), but Jaws 3D is a creaky, crusty fun-sucker with some seriously dodgy 3D.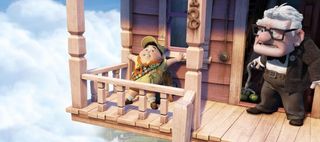 Best: Up (2009)
Ah, the ever-dependable Pixar really know what they're doing. Having established themselves as masters of story, character and execution, they set the bar high – way high – when it came to the 3D in Up .

Adventure story, coming-of-ager, tearjerker and comedy all rolled into one, Up 's lofty achievements include the use of its 3D – put to vertigo-inducing effect during the flick's zeppelin climax. Soaring stuff.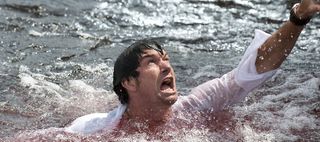 Worst: Piranha 3D (2010)
A 3D penis? Seriously? Alexandre Aja's belated threequel/reboot aims for the kind of cheap thrill market that previous hammy 3D horrors mined back in the day, and gets it bang on with a daft, murky horror that will only be remembered for its unashamed perversion.

Yes, Kelly Brook lets it all hang out and has a baffling underwater sex scene, while poor old Jerry Connell is the one whose severed todger floats toward us in queasy post-con 3D. Terrible.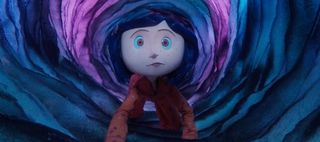 Best: Coraline (2009)
Now this is what 3D was made for. Putting us fully into the shoes of young heroine Coraline, the extra dimensions utilised in this creepy fable boost an already gorgeous-looking film into the stratosphere.

Winding tunnels, spindly villains, performing mice and French and Saunders as two old biddies all leap out from the screen – and far from being a case of style over substance, Coraline remains a quirky, entertaining romp first and foremost. The 3D is just the icing on the cake.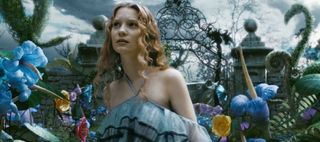 Worst: Alice In Wonderland (2010)
When will they learn? Tim Burton jumps on the post-conversion wagon and adds another example of how not to do it to the ever-growing pile.

The story is promising (girl power meets fantasy), as is the impressive cast list (which includes a scene-snaffling Helena Bonham Carter with that massive inflated bonce). But the over-abundance of CGI, paired with that underwhelming 3D, means that despite all the fantastical things on display, Alice In Wonderland really isn't much to look at.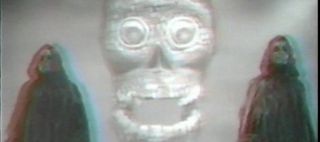 Best: The Mask (1961)
An oldie but a goodie, The Mask really knew how to use its 3D. Rather than chucking in everything but the kitchen sink, audience members were given masks with 3D glasses, and instructed to put them on whenever lead character Dr Barnes donned his mask on screen.

While the film was shot in black and white, it took a page out of Wizard Of Oz 's book by staging its hellish vision scenes in 3D. The gimmick works brilliantly, with the gruesome, trippy visuals out of this world. Future 3D filmmakers take note.