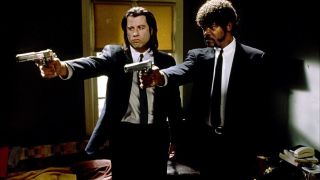 Get busy watching
The 90s were a rich time for movie fans of all persuasions. It heralded the arrival of one of cinemas most distinctive voices, delivered ground-breaking movies that pushed the limits of technology, provided several enduring multi-award winning classics and left audiences across the world open-mouthed at several unforgettable plot twists.
Dont believe us? Just have a look at some of the movies that have missed out on our top 30 movies of the decade. Casualties included Titanic, Boyz N The Hood, Babe, American Beauty, Ringu, Princess Mononoke, Toy Story 2 and Saving Private Ryan, to name but a few. What took their place? Read on to find out.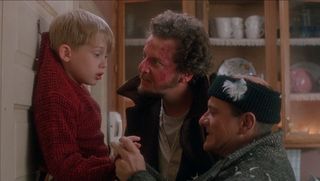 30. Home Alone (1990)
Fortunately, we were never left alone by our parents when we were a youngster but, thanks to Kevin McAllister (Macaulay Culkin), we knew EXACTLY what to do if we were. Namely, set up a bunch of homemade traps for any unwitting burglars. Packed full of iconic moments (dont pretend you havent done that pose in the mirror), Home Alone is a classic family outing whatever your age, as well as being one of the best Christmas movies. Just maybe dont replicate some of the traps, or you will probably be injured worse than Hank and Marv.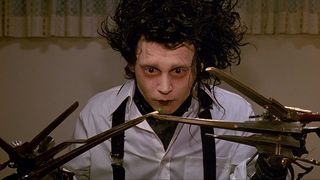 29. Edward Scissorhands (1990)
Tim Burtons first collaboration with Johnny Depp still remains his best with the star, and arguably his finest movie overall as well. Burtons modern fairytale is funny, deliciously strange and achingly romantic. Depp has rarely been better, saying so much with so little and all with delicate gestures, and hes backed up by one of Burtons finest ensembles. The genius lies in the fact that anyone whos been an outsider can relate, even though the movie takes place in a fantastical world.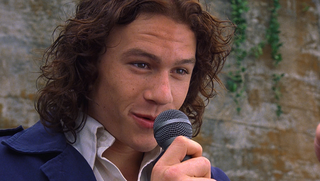 28. 10 Things I Hate About You (1999)
Its a tight call between 10 Things I Hate About You and Clueless as the finest teen movie of the 90s, but our heart belongs to the former. A lot of that is down to the impossible-to-resist Cant Take My Eyes Off You serenade, the highlight of an utterly charming performance from Heath Ledger. Julia Stiles plays her part too, giving this sharply scripted modern-day take on The Taming of the Shrew real heart. Cynics may prefer the edgier Clueless, but we cant find one single thing we hate about this teen gem.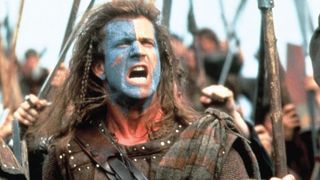 27. Braveheart (1995)
Like Forrest Gump, there are those who dont think Braveheart deserved all of its acclaim, including five Oscar wins ahead of Apollo 13. Mel Gibsons second film as director (and still his best) is a stirring epic that will make even English viewers want the Scots to win. And with the movies brutal take on the Battle of Stirling Bridge, it even boasts a battle scene to rival the best from the likes of Saving Private Ryan and Gladiator. To paraphrase its most quotable bit of dialogue, our enemies may mock our decisions, but theyll never take away our love of Braveheart.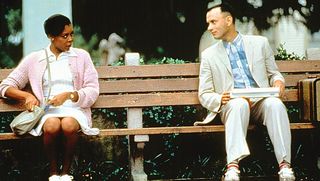 26. Forrest Gump (1994)
Robert Zemeckis iconic and eminently quotable movie about a not so intelligent man shouldnt work anywhere near as well as it does and, to this day, it still has its detractors. Let them scoff; well be too busy listening to the endless life lessons from Forrests mama again. A large part of its success has to go to Tom Hanks affecting and engaging Oscar-winning performance, keeping the movie together as it traverses genres and eras. Life might be like a box of chocolates, but you know exactly what youre getting from Forrest Gump and thats no bad thing.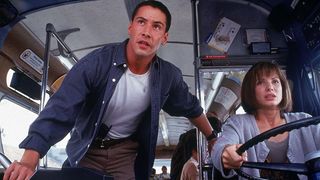 25. Speed (1994)
Action fans were spoilt for choice in the 90s. A vintage time for the genre delivering the likes of The Rock, Point Break and Con Air but, for our money, the best of the lot was Speed. One of the strongest examples of high-concept done right, its got the simplest plot and yet manages to be a relentless thrill-ride throughout. The stunts are excellent, but it wouldnt work half as well without Keanu Reeves and Sandra Bullocks winning central pairing and Dennis Hoppers entertaining maniacal villain. Just dont mention the sequel.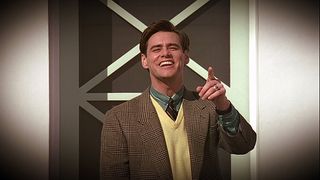 24. The Truman Show (1998)
Before Big Brother, there was The Truman Show and, unlike Big Brother, we all wanted to be in it. Jim Carrey delivers his finest performance, understated and affecting in equal measure, in a thought-provoking satire that rings as scarily accurate today as it did back in 1998. Its so well-observed and believable that theres a delusion named after it. Sharing some DNA with Groundhog Day, its often funny but its the touching moments that remain long in the memory. Just try not to weep when Truman opens that door at the end.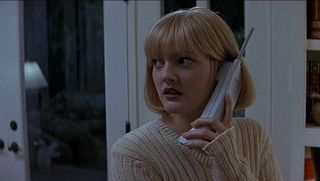 23. Scream (1996)
One of the definitive horrors of the modern era, Scream saw Wes Craven build on the meta elements of New Nightmare to redefine slasher films for a new audience. Screams astonishing opening sequence would make a strong short movie on its own, but Craven has the audacity to keep up the high standard throughout. Kevin Williamsons script populates the movie with horror-knowledgeable characters and its genius comes from continually subverting their - and the audiences - expectations. Many have tried to replicate Scream, none have succeeded.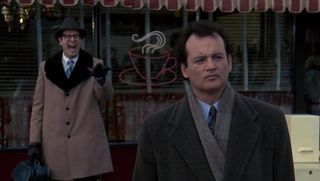 22. Groundhog Day (1993)
Were betting that if awards voters could relive 1993 over again, theyd shower Groundhog Day with all the awards. Fittingly, its popularity has increased over the years as people rewatched it and realised that they were watching an all-time classic comedy. Building from its brilliant central premise, Groundhog Day is often hilarious thanks to Bill Murrays wonderful performance, but also doesnt forget to muse thoughtfully on the consequences of living the same day over and over again. Were betting that if awards voters could relive 1993 over again, theyd shower Groundhog Day with all the awards. Sorry.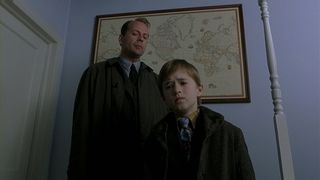 21. The Sixth Sense (1999)
Its testament to the quality of The Sixth Sense that it even holds up when you know exactly what is coming. Just in case you havent experienced its twist yet (and we cant imagine there are many who havent), we wont do a cheap gag at its expense. Instead, well praise M. Night Shyamalans masterful control of suspense and chills, and bemoan the fact that hes rarely managed to repeat it. And what we will say regarding its iconic ending is that the moment the end credits roll, we guarantee that - like us - youll dive straight back in to see just how you could have missed it.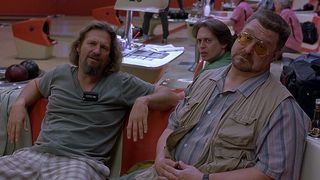 20. The Big Lebowski (1998)
One of the biggest cult movies of the 90s, what The Big Lebowski lacks in coherence, it more than makes up for with larger-than-life characters and endlessly quotable dialogue. Not to mention one of the finest ensembles of the decade. Its all led with consummate ease by Jeff Bridges whose The Dude remains cinemas most lovable slacker. The Big Lebowski will make you want to set up your own bowling team, just maybe dont try and get embroiled with mobsters when you do. And dont let them anywhere near your beloved rug.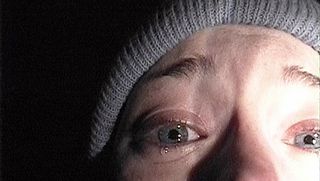 19. The Blair Witch Project (1999)
Given the state of the majority of found footage films these days, its easy to forget just how effective they can be. The Blair Witch Project remains the definitive use of the format, utilising its handheld nature to create a genuinely terrifying cinematic experience. Whether its the sound of children playing in the middle of the night or the nerve-jangling ending in a derelict houses basement, The Blair Witch Project delivers unforgettable imagery that will possibly put you off hiking for life. As with Speed though, maybe just forget the sequel exists.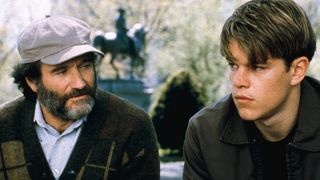 18. Good Will Hunting (1997)
Launching the careers of Matt Damon and Ben Affleck (and winning them an Oscar in the process), Good Will Hunting remains as emotionally powerful almost 20 years later. Its plot might be predictable, but the performances from Damon and an Oscar-winning turn from the late Robin Williams keep you invested. Were still a little sore that it lost out to Titanic for Best Picture. We can look at a ship and not cry, yet the minute someone says, Its not your fault, were bawling our eyes out.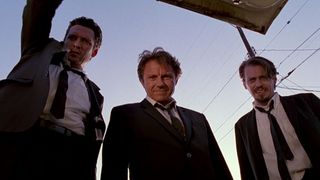 17. Reservoir Dogs (1992)
Quentin Tarantinos first - and, for some, still his best - feature introduced us to his world in brilliant fashion. From Mr. Pinks (Steve Buscemi) opinion on tipping and the cool-as-fuck opening titles to the unforgettable ear-slicing to Stuck In The Middle With You, it showed us exactly what to expect from a Tarantino effort. And those elements remain today in The Hateful Eight, even if his recent movies have lacked the narrative tightness of Reservoir Dogs. Perhaps the only surprising thing for some first-time viewings is how restrained the filmmaker is. Modern-day Tarantino may see Aldo Raine carve a swastika in someones head but, back then, we didnt even see the ear sliced off.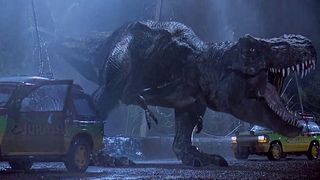 16. Jurassic Park (1993)
The original and still the best, Steven Spielbergs Jurassic Park retains its awe-inspiring wonder even in the wake of Jurassic World. Even if you havent seen it (and weve no idea why you wouldnt have), you will still know some of its most iconic beats as theyve become ingrained in popular culture. A ripple in a glass of water has never been quite the same since we first watched it. Everything just works, from Stan Winstons dinosaurs to John Williams soaring score, creating a world you want to visit in spite of the danger. Welcome to Jurassic Park? Weve never left.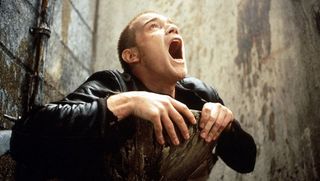 15. Trainspotting (1996)
Following the (mis)adventures of heroin addicts doesnt sound like cinematic gold, yet in Danny Boyles hands, it becomes the launch point for one of the best British films of all time. With an outstanding soundtrack and career-making turns from the likes of Ewan McGregor and Robert Carlyle, Trainspotting is an often-relentless dive into squalor but one that you wont be able to turn away from. More than Shallow Grave, it defined Boyles inimitable style and we cant wait to revisit the worst toilet in Scotland in the sequel.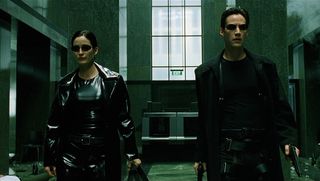 14. The Matrix (1999)
Forget the dodgy sequels for a moment, and just remember how you felt when you first watched The Matrix. Andy and Lana Wachowski created something that was unlike anything youd seen before, stretching the limits of technology all in aid of making you lose your shit. Often-reused, never-bettered, bullet time resulted in some of the best action sequences of the decade including THAT lobby fight. Sure, it still has some iffy attempts at philosophy and religion, but at least it doesnt get weighed down in it. It was, and still is, one of the most ambitious sci-fi movies ever made.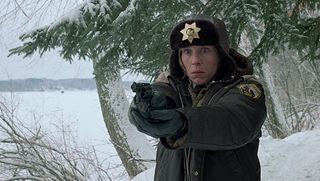 13. Fargo (1996)
The Big Lebowski might be more quotable but, for us, Fargo was peak Coen Brothers in the 90s. A black comedy masquerading as a crime thriller, its wholly original, often violent and brilliantly performed, especially Oscar-winning Frances McDormands pregnant cop and Peter Stormare and Steve Buscemis completely inept criminals. The recent TV series is undeniably excellent, yet the original remains the best. We guarantee youll never look at a wood chipper the same way again. And, despite the jokey this is a true story opening title, some elements did actually happen in real life.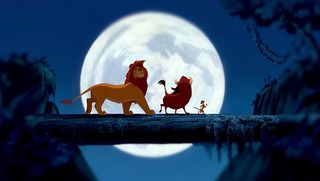 12. The Lion King (1994)
Whatever decade it would have been released in, The Lion King would rank as one of its greatest movies. Through the use of gorgeous (and ground-breaking, at the time) animation, it tells a story that is unmistakably Disney, capable of reducing even the hardiest soul to tears one minute and get them toe-tapping the next. Dont try to pretend that Hakuna Matata didnt become your life mantra after watching it, and the films legacy continues on with the highest-grossing theatre show of all time. We almost definitely still havent forgiven Disney for the emotionally traumatic death of Mufasa, though.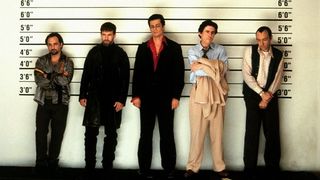 11. The Usual Suspects (1995)
A deceptively simple Reservoir Dogs-esque crime thriller becomes so much more in The Usual Suspects, thanks to Christopher McQuarries Oscar-winning script and Bryan Singers direction. Framed by an interrogation of con man Roger Verbal Kint (Kevin Spacey, also a deserving Oscar winner), it captivates throughout thanks to a flawless ensemble and delivers an ending that will make you re-think everything youve been watching. Luckily, youll want to re-watch it time and again. Oh, and sorry The Sixth Sense, The Usual Suspects delivered the best twist ending of the 90s.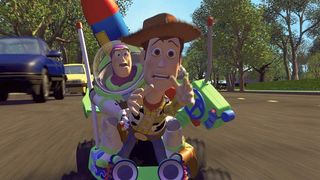 10. Toy Story (1995)
Pixar arrived in some style with Toy Story in 1995, an instant classic with children and adults alike. The first feature-length computer-animated film was about so much more than its innovative technology, with its witty script also delivering on the emotion (just try not to sob when Buzz discovers hes a toy). It set a standard that few animations since have matched, except for maybe Pixars further outings, and was the first chapter in one of cinemas greatest-ever trilogies. With Toy Story, we were made to feel that we had a friend in Pixar, and its a friendship that endures to this day.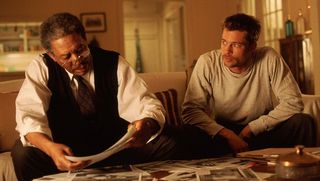 9. Seven (1995)
Seven is a grimy and intense crime thriller thats difficult to shake from your mind. Brad Pitt and Morgan Freeman are our leaders as we delve into murders inspired by the seven deadly sins, each one gorier than the last and responsible for one of the decades more effective jump scares (hello, sloth victim!). But the murders pale in comparison to the shock that awaits us (courtesy, again, from Kevin Spacey) at the end as we discover just whats in the box. To this day, it remains one of cinemas darkest climaxes.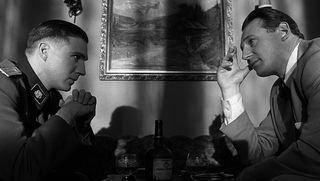 8. Schindler's List (1993)
Steven Spielberg gives one of historys bleakest events the dramatic respect it warrants in the magnificent Schindlers List. Carried by an imperious Liam Neeson, the true story of Oskar Schindler is far from an easy watch, nor should it be. Spielberg doesnt hide from the horrors, even when hes offering a moment of respite such as in the shower scene, and delivers one of cinemas most haunting images with just a splash of red. You might decide that you dont want to watch it again, but everyone needs to see it at least once.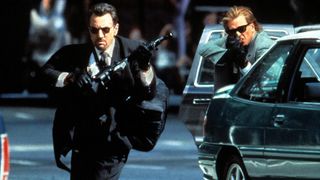 7. Heat (1995)
Michael Manns crime masterpiece more than lives up to the promise of bringing together two acting powerhouses on screen for the first time. Robert De Niro and Al Pacino dont share that many minutes together but its electric when they do, with their restaurant scene as thrilling as any shootout in the movie. And what shootouts they are. Even recent sub-par Mann like Blackhat has had killer action sequences, and Heat showcases just how brilliant the director is at his prime. This is intelligent adult cinema done right. With no Heat, thered likely be no Nolan Batman.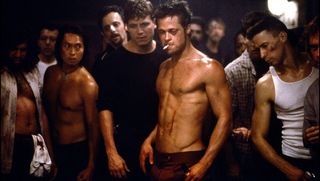 6. Fight Club (1999)
Few would have predicted Fight Clubs long-lasting appeal back in 1999. Notoriously an under-performer both critically and commercially, David Finchers brutal and provocative drama isnt for the faint-hearted (poor Angel Face) yet deservedly enjoyed a new life on DVD. Ironically, its success was down to people breaking the first rule of Fight Club and talking about it. Maybe they just noticed that behind the violence, there lies a movie thats as well crafted as any during the 90s. And continuing the decades penchant for twist endings, it has a hell of a kicker.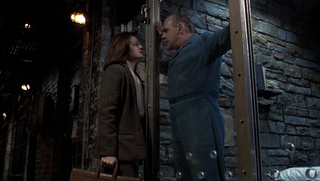 5. The Silence of the Lambs (1991)
Being one of only three movies to win the Big Five Oscars is an achievement in itself, but to do it as a horror movie? Thats downright remarkable. Yet, thats just what The Silence of the Lambs did and no-one could refuse it the honour. A terrifying, suspenseful and bloody thriller, it delivers not one, but two iconic villains in Hannibal Lecter and Buffalo Bill and a whole host of unshakeably creepy moments. Be honest, you were put off lotion and chianti for a few months after watching it for the first time, right?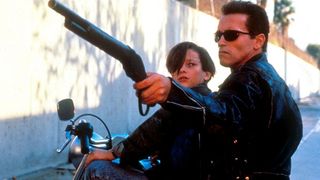 4. Terminator 2: Judgment Day (1991)
He came back. And in some style. James Cameron repeated his Aliens trick, except this time he was following up his own movie and changing the genre. Where The Terminator was a contained chase thriller, Terminator 2: Judgment Day is epic action sci-fi with massive set pieces that even Michael Bay might deem excessive. But, crucially, we still cared for the characters, no matter how annoying Edward Furlongs John Connor got. Its telling that one of the most lingering moments isnt a LIQUID METAL machine, its a simple thumbs up.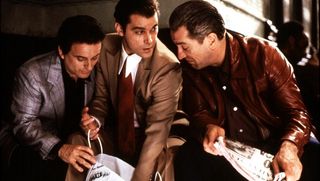 3. Goodfellas (1990)
The definitive gangster movie (sorry, The Godfather), Goodfellas remains Martin Scorseses masterpiece. Eminently quotable, super stylish and impeccably performed by all (with a special shout-out to Joe Pescis unpredictable Tommy DeVito), its two-and-a-half hour running time flies by. No sooner have you heard As far back as I can remember and the end credits are rolling due to how fully immersed you are in the crime world. Somehow, Dances With Wolves beat it to Best Picture and Best Director at the Oscars. Yeah, we dont get it either.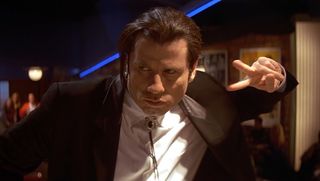 2. Pulp Fiction (1994)
If Reservoir Dogs set out Quentin Tarantinos trademark features, then Pulp Fiction saw the maverick filmmaker let loose. A relentless barrage of pop culture references, ultra-violence and non-linear storytelling, it redefined independent cinema and remains as influential today as it did in 1994. Pulp Fiction inspired a whole new generation of independent directors and many have since tried to replicate its genius. No one has succeeded, but thats because no one else is Tarantino. Now, where can we get a Royale with cheese?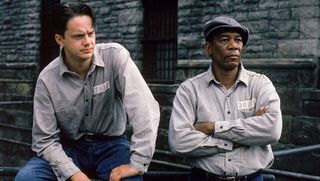 1. The Shawshank Redemption (1994)
Like Fight Club, The Shawshank Redemption is a movie that enjoyed its biggest success outside of cinemas. Not only is it the best-ever Stephen King adaptation, its possibly the most uplifting movie ever. You have to endure some hardships to get there, but just try and find someone who didnt punch the air and get a bit teary when Andy Dufresne (Tim Robbins) escapes. Add in Morgan Freemans silky-smooth, comforting voiceover and performance, and you have a movie that is difficult to resist and completely easy to fall in love with. Well get busy living when weve finished watching it again.