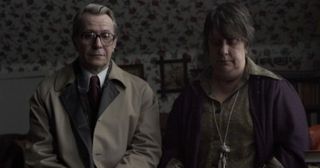 Gary Oldman and Kathy Burke
The Breakthrough: 1996's Nil By Mouth saw Hollywood A-lister Oldman moonlight as a director of British realism, and his star Burke (usually Harry Enfield's sparring partner on telly) win Best Actress for her scorching dramatic role as a battered wife.
Post-Cannes: Back to the day job for both. Oldman hasn't directed since; Burke's new TV comedy series, Walking And Talking , premieres next month. That said, the two reunited for a lovely scene in Tinker, Tailor, Soldier, Spy .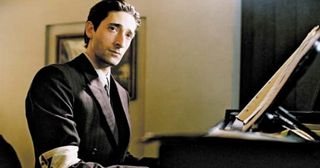 Adrien Brody
The Breakthrough: Brody had impressed in ensemble pieces The Thin Red Line and Summer Of Sam , but 2002 Palme D'Or winner The Pianist proved he had the mettle to carry a film, although he missed out on Best Actor to Olivier Gourmet in The Son .
Post-Cannes: Brody became the youngest ever winner of the Best Actor Oscar for The Pianist . His subsequent career has seen a return to ensembles, both blockbuster ( King Kong ) and indie ( The Darjeeling Limited ).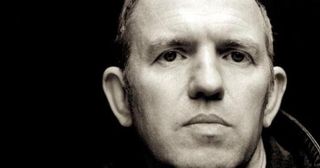 Anton Corbijn
The Breakthrough: Dutch photographer and music promo maker Corbijn stuck to what he knew for debut film Control , a biopic of one-time friend and subject Ian Curtis. At Cannes 2007, the film took a fistful of prizes in the Directors' Fortnight strand.
Post-Cannes: Corbijn's second film, George Clooney vehicle The American , met a mixed review. Much rests on his forthcoming John Le Carre adaptation A Most Wanted Man .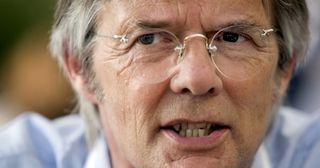 Bille August
The Breakthrough: The Danish director had previously visited Cannes with 1983's Zappa , but it wasn't until 1988 that he achieved worldwide success with Palme D'Or winner Pelle The Conqueror .
Post-Cannes: A brief spell of success (an Oscar for Pelle The Conqueror and a second Palme D'Or for 1992 follow-up The Best Intentions ) was ended after poorly-received Hollywood ventures The House Of The Spirits and Smilla's Sense Of Snow .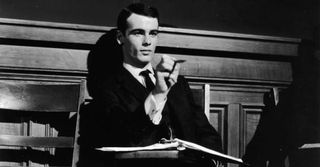 Dean Stockwell
The Breakthrough: Child actor Stockwell made the tricky transition to adult star by winning Best Actor (along with co-stars Bradford Dillman and Orson Welles) for 1959's Compulsion .
Post-Cannes: Stockwell joined a rare elite of double Cannes Best Actor winners with 1962's Long Day's Journey Into Night , and then achieved television immortality as Al in Quantum Leap .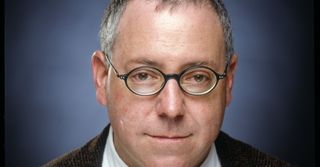 James Schamus
The Breakthrough: Ang Lee's writing and producing partner was very much in the director's shadow until he bagged the Best Screenplay Award at the 1997 Festival for The Ice Storm .
Post-Cannes: When not working with Lee, Schamus is CEO of Focus Features, and therefore a major figure in the American indie scene. The company's latest, Moonrise Kingdom , opened this year's Festival.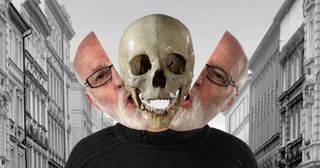 Jan vankmajer
The Breakthrough: Cannes isn't usually a hotbed for animation, but Czech filmmaker Švankmajer achieved his first major success at Cannes 1965 when short Johann Sebastian Bach: Fantasy in G minor won a Jury Prize.
Post-Cannes: Now in his 70s, Švankmajer is a legend amongst avant-garde animators thanks to feature films like Alice and Little Otik .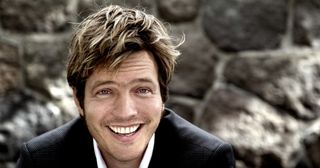 Thomas Vinterberg
The Breakthrough: Dogme 95 co-founder Vinterberg was still in his 20s when he won the 1998 Jury Prize for the first Dogme feature, Festen .
Post-Cannes: Very much in Lars Von Trier's shadow, Vinterberg has struggled to recapture his debut's era-defining success, but his latest - Mads Mikkelsen vehicle The Hunt - is in competition at this year's Festival.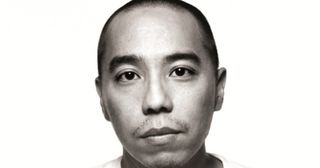 Apichatpong Weerasethakul
The Breakthrough: "Joe" to his friends, Weerasethakul became the figurehead of Thai art-house cinema when Blissfully Yours won Un Certain Regard at the 2002 Festival.
Post-Cannes: Weerasethakul is a classic case of how Cannes rewards consistent directors - he returned in 2004 to win the Jury Prize for Tropical Malady , and captured the Palme D'Or in 2010 for Uncle Boonmee Who Can Recall His Past Lives .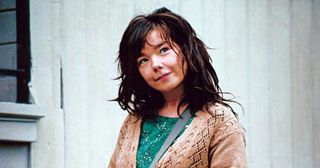 Bjrk Gumundsdttir
The Breakthrough: Already a major music star, Björk "did a Cher" by winning Best Actress for her suitably off-kilter performance in Lars Von Trier's Dancer In The Dark .
Post-Cannes: Björk was reportedly so drained by playing such a tragic character she's decided to stick to the day job since.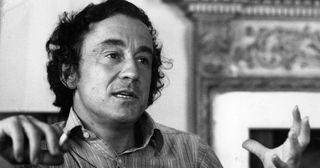 Louis Malle
The Breakthrough: Newcomer Malle owned Cannes in 1956, co-directing Palme D'Or winner The Silent World with Jacques Cousteau, and helping Robert Bresson to the Best Director prize as Assistant Director on A Man Escaped .
Post-Cannes: Malle became a forerunner of the French New Wave with films like Lift To The Scaffold and The Lovers as well as a five-times Oscar nominee.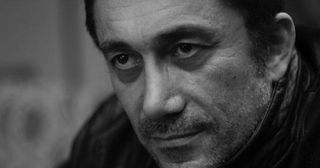 Nuri Bilge Ceylan
The Breakthrough: Turkish auteur Ceylan's third film Uzak won the Grand Prix and Best Actor awards at Cannes 2002.
Post-Cannes: He's since returned to Cannes with three films, taking away a different prize every time including a second Grand Prix for last year's Once Upon A Time In Anatolia .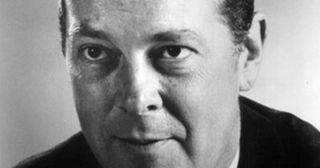 Delbert Mann
The Breakthrough: TV stalwart Mann signalled a new way into the film industry when his movie debut - an adaptation of Marty , which he'd already directed on telly - bagged top prize at the 1955 Festival.
Post-Cannes: Mann won the Oscar to go with his Cannes triumph, but his subsequent career proved light on classics to match his debut.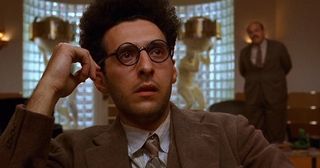 John Turturro
The Breakthrough: After pivotal support roles in Do The Right Thing and Miller's Crossing , Turturro's lead performance as Barton Fink won Best Actor at the 1991 Festival.
Post-Cannes: That win was something of a red herring, as Turturro works best as a scene-stealer in everything from The Big Lebowski to Transformers . That said, he achieved a rare Cannes double by winning the Camera D'Or in 1992 for directorial debut Mac .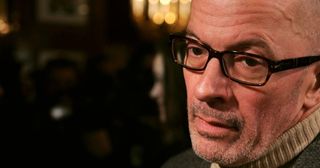 Jacques Audiard
The Breakthrough: Audiard served notice of a major new voice in French cinema by winning Best Screenplay (along with co-writer Alain Le Henry) for his second feature, A Self-Made Hero .
Post-Cannes: The double-whammy of The Beat That My Heart Skipped and A Prophet have made Audiard an art-house darling. His latest film, Rust And Bone , is a frontrunner for this year's Palme D'Or.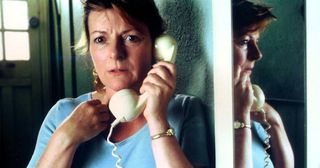 Brenda Blethyn
The Breakthrough: Blethyn became an overnight star (after decades of stage and TV work) in Mike Leigh's Secrets And Lies , for which she won the Best Actress prize in 1996.
Post-Cannes: Although twice Oscar nominated (for Secrets And Lies and Little Voice ), Blethyn is more often seen on telly, notably in ITV's Vera .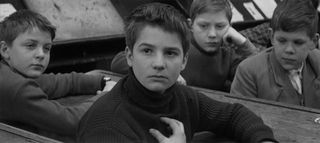 Jean-Pierre Leaud
The Breakthrough: While Francois Truffaut garnered most attention for 1959 Festival hit The 400 Blows , his teenage star Leaud also became a star overnight.
Post-Cannes: Leaud became the figurehead of the French New Wave (which, in turn, helped to build Cannes' reputation during the 1960s) thanks to regular collaborations with Truffaut, Godard and others.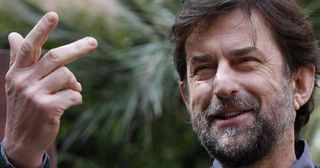 Nanni Moretti
The Breakthrough: Moretti made his reputation as the "Italian Woody Allen" by winning Best Director in 1994 for Dear Diary .
Post-Cannes: Moretti beat his own achievement with a Palme D'Or for The Son's Room in 2001. He's the President of this year's Jury.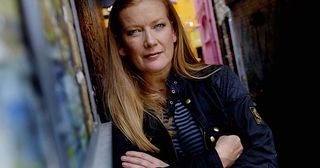 Andrea Arnold
The Breakthrough: Arnold won an Oscar for her short film Wasp , but features are a different prospect. So her 2007 Jury Prize for debut Red Road was the moment a contender was born.
Post-Cannes: Arnold won exactly the same prize at Cannes 2009 for Fish Tank , cementing her status as one of British cinema's great hopes. She's on the Jury this year.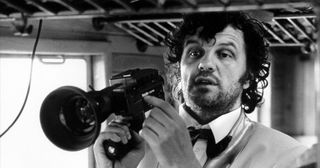 Emir Kusturica
The Breakthrough: The Serbian auteur won the 1985 Palme D'Or at the age of only 30 for second feature When Father Was Away On Business .
Post-Cannes: A Festival favourite, Kusturica won Best Director for Time Of The Gypsies (1988) and a second Palme D'Or for Underground (1995). He's also a hit in the world music scene as leader of the No Smoking Orchestra, which often plays in his films.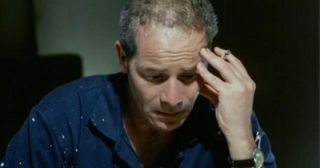 Peter Mullan
The Breakthrough: The Scots actor was a familiar face from supporting roles in Trainspotting and Braveheart ; ironically, it was winning Best Actor for My Name Is Joe in 1998 that helped people to remember Mullan's name.
Post-Cannes: One of the most reliable character actors around, Mullan can still deliver in everything from Tyrannosaur to War Horse . He's one of Britain's best directors, too.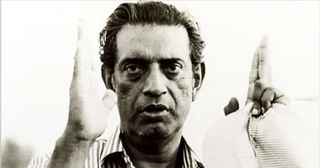 Satyajit Ray
The Breakthrough: Ray's neo-realist classic Pather Panchali swept the board in India's film awards. Cannes flagged it up at the 1956 Festival, where it took "Best Human Document" and made Ray an art-house darling.
Post-Cannes: Pather Panchali's sequel Aparajito won prizes at both Venice and Berlin, making Ray amongst the first directors to win acclaim from all three of Europe's major film festivals.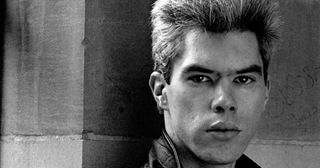 Jim Jarmusch
The Breakthrough: $125,000 debut Stranger Than Paradise returned from Cannes 1984 with the Camera D'Or - the Festival's first signal of an interest in American indie that would flower into the 1989-1994 indie invasion.
Post-Cannes: Jarmusch missed out on the mainstream success of Soderbergh, Lee and Tarantino, keeping to his homegrown, hipster groove. A Cannes regular, he won the Grand Prix in 2005 for Broken Flowers .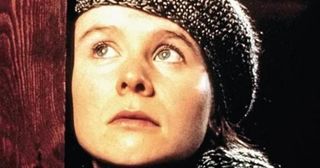 Emily Watson
The Breakthrough: Beaten to the 1996 Best Actress prize by Brenda Blethyn, but there's no denying that Watson's striking debut in the Grand Prix-winning Breaking The Waves made the biggest splash that year.
Post-Cannes: Two Oscar nominations (one for Breaking The Waves ) led to an idiosyncratic career as a not-quite star in Cannes-friendly films like Punch-Drunk Love and Synecdoche, New York .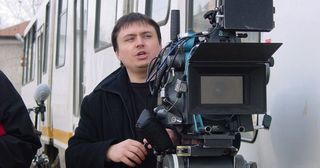 Cristian Mungiu
The Breakthrough: The most recent debutant to win the Palme D'Or, Mungiu beat the likes of David Fincher and the Coens with 2007's 4 Months, 3 Weeks And 2 Days .
Post-Cannes: Although he helped to popularise the Romanian New Wave, Mungiu has been relatively quiet aside from masterminding 2009 compendium Tales Of The Golden Age . His latest, Beyond The Hills , is in competition this year.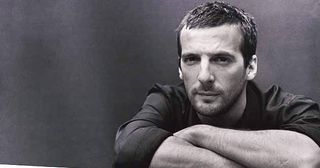 Matthieu Kassovitz
The Breakthrough: Against the backdrop of a national scandal in France about glorifying riot culture, Kassovitz won Best Director for his 1995 debut, La Haine .
Post-Cannes: Kassovitz's initial promise has fizzled out in too many mediocre gun-for-hire projects like Vin Diesel vehicle Babylon A.D . He's perhaps better known now as an actor, notably as Amelie 's love interest Nino.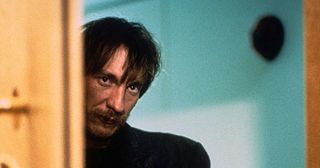 David Thewlis
The Breakthrough: Only Mike Leigh appreciated the charisma and danger of gnarly Mancunian Thewlis; the latter's performance as Johnny in Leigh's Naked won Best Actor at Cannes in 1993.
Post-Cannes: A brief dalliance with stardom ended with the ignominy of The Island Of Doctor Moreau , so Thewlis has specialised as a character actor for the Coens, Spielberg, Malick and - most memorably - as Remus Lupin in the Harry Potter films.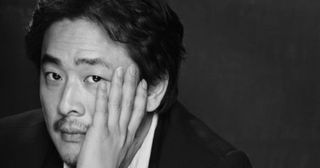 Park Chan-wook
The Breakthrough: The buoyancy of modern South Korean cinema was a relative secret until Quentin Tarantino's Jury awarded Park's 2004 film Oldboy the Grand Prix.
Post-Cannes: Oldboy is still regarded as a high watermark for South Korean cinema, and Park has struggled to match its ferocious brilliance.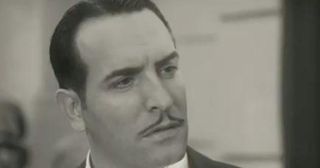 Jean Dujardin
The Breakthrough: A major comedic star in his native France but still relatively unknown to mainstream audiences, The Artist brought Dujardin unprecedented attention and a Best Actor prize at last year's Festival.
Post-Cannes: Dujardin added a BAFTA and an Oscar (amongst others) to his tally but, for now, he's sticking to what he knows and staying in France.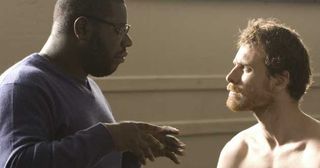 Steve McQueen and Michael Fassbender
The Breakthrough: McQueen had to rethink his day job as a Turner-prize winning artist when debut film Hunger nabbed the Camera D'Or at the 2008 Festival, also propelling Fassbender from 300 bit-part player to major star.
Post-Cannes: Fassbender hasn't looked back, mixing Cannes-friendly fare ( Fish Tank ) with blockbusters ( X-Men: First Class ). Still, his defining role was in McQueen's follow-up Shame , confirming their status as the power couple of challenging cinema.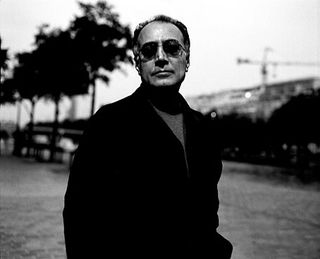 Abbas Kiarostami
The Breakthrough: Not so much a breakthrough as a drip-feed, as Western audiences gradually became away of Kiarostami (and Iranian cinema in general) over several Festival appearances culminating in his 1997 Palme D'Or win for A Taste Of Cherry .
Post-Cannes: Kiarostami remains the figurehead for Iranian film and an icon of experimental cinema thanks to 2002's "movie-in-a-car" Ten . His English language debut, Certified Copy , won Best Actress for Juliette Binoche at the 2010 Festival.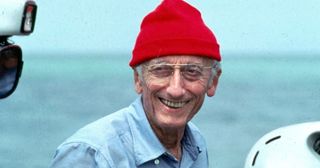 Jacques Cousteau
The Breakthrough: The maverick oceanographer was known mainly as the writer of The Silent World , when his film adaptation won the Palme D'Or at Cannes in 1956.
Post-Cannes: Cousteau became the face of marine exploration, primarily through his 1960s and 1970s TV show The Undersea World of Jacques Cousteau . Plus, he's the inspiration for Steve Zissou.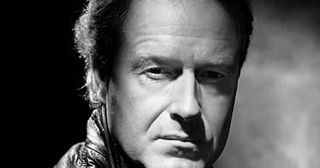 Ridley Scott
The Breakthrough: Scott was best known as a director of TV commercials when he bagged Best Debut Film for 1977's The Duellists .
Post-Cannes: Scott's next film, Alien , confirmed Cannes' instincts… And then came Blade Runner , Thelma And Louise , Gladiator and this year's Prometheus .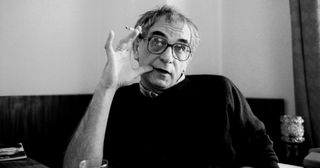 Krzysztof Kieslowski
The Breakthrough: Polish filmmaker Kieslowski had been a well-kept secret for years when A Short Film About Killing - a feature-length re-edit of an episode from his Decalogue TV series - won the Jury Prize at the 1988 Festival.
Post-Cannes: That's all it took to increase Kieslowski's bankability. His final four films (before dying in 1996, aged 54) made him the biggest name in 1990s art-house cinema.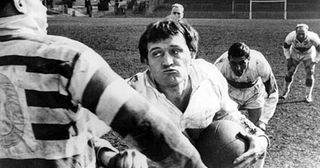 Richard Harris
The Breakthrough: After years of supporting roles, notably opposite Brando in Mutiny On The Bounty , Harris won Best Actor for his first lead role as a troubled rugby player in 1963's This Sporting Life .
Post-Cannes: Alcoholism blighted much of his promise, but he recovered to become a cherished character actor in later years, notably as Albus Dumbledore in the first two Harry Potter films.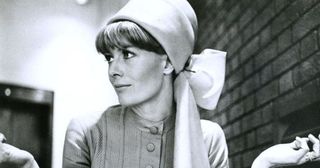 Vanessa Redgrave
The Breakthrough: Although a renowned stage performer and part of an acting dynasty, it took a Best Actress award (for Redgrave's 1966 debut, Morgan: A Suitable Case For Treatment ) to seal her move into the movies.
Post-Cannes: Redgrave scored a second Cannes victory with 1968's Isadora , followed by an Oscar for Julia in 1977, en route to becoming an elder stateswoman of British cinema.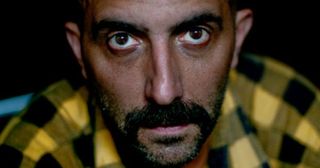 Gaspar Noe
The Breakthrough: His debut Seul Contre Tous had courted controversy in the art-house world, but when Noe unveiled Irreversible at the 2002 Festival he outraged practically everyone.
Post-Cannes: Noe takes his time but it's no surprise that his follow-up (2009's Enter The Void ) premiered at Cannes and divided audiences with his uncompromising vision of sex, drugs and violence.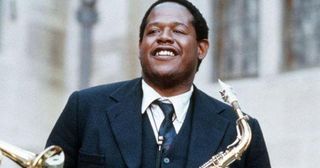 Forest Whitaker
The Breakthrough: Whitaker's presence in supporting roles in The Color Of Money , Platoon and Good Morning, Vietnam didn't prepare anybody for his Best Actor-winning lead role as Charlie Parker in Bird .
Post-Cannes: No longer taken for granted, Whitaker can deliver whatever the role and won the Oscar for The Last King Of Scotland .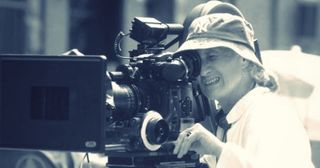 Jane Campion
The Breakthrough: Campion's 9-minute Peel won the Short Film Palme D'Or in 1986, making her the first woman to win the award.
Post-Cannes: Campion repeated the trick by becoming the first woman to win the Palme D'Or proper with 1993's The Piano , and remains a celebrated auteur.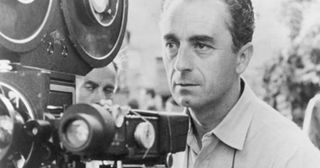 Michelangelo Antonioni
The Breakthrough: Antonioni had worked steadily throughout the 1950s, but it was 1960's L'Avventura that propelled him to world attention, largely on the back of Cannes, where a notorious negative premiere was cancelled out when the film won the Jury Prize.
Post-Cannes: In 1962, L'Avventura came second behind Citizen Kane in the once-a-decade Sight And Sound critics' poll. But by then, the film's follow-ups, La Notte and L'Eclisse , had made Antonioni an art-house sensation.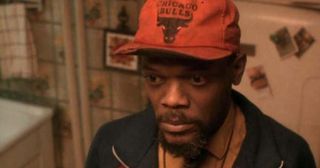 Samuel L. Jackson
The Breakthrough: Small roles in Do The Right Thing and Goodfellas hadn't prepared anybody for Jackson's unmissable performance as crack addict Gator in 1991's Jungle Fever , which earned him an unprecedented Best Supporting Actor award.
Post-Cannes: Pulp Fiction made him an icon. Today he's the most profitable movie star in history thanks to recurring roles as Mace Windu and Nick Fury.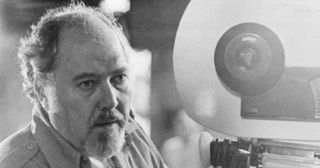 Robert Altman
The Breakthrough: The iconoclastic Altman was underrated by American critics and audiences until 1970's M*A*S*H propelled him into the mainstream with a Palme Door win and a box-office hit.
Post-Cannes: McCabe And Mrs Miller , Nashville , Short Cuts , Gosford Park . Cannes seldom anointed an up-and-coming director with such prescience.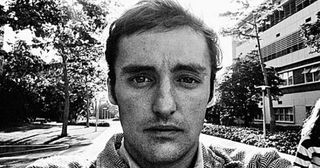 Dennis Hopper
The Breakthrough: Hopper was a jobbing actor with a reputation for being difficult when he brought Easy Rider (as actor and director) to the 1969 Festival. One Best First Work award later, he was on his way to stardom.
Post-Cannes: Hopper became a counter-cultural icon and an integral part of classics like Apocalypse Now and Blue Velvet . As a director, however, his single-mindedness caused tension with studios and he never matched Easy Rider for impact.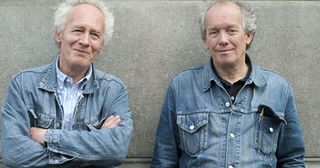 The Dardenne brothers
The Breakthrough: Jean-Pierre and Luc Dardenne, then relatively unknown, beat the likes of David Lynch and Pedro Almodovar to the Palme D'Or for the austere, realist Rosetta in 1999.
Post-Cannes : The Dardennes are Cannes award hogs. Since Rosetta , their films have won Best Screenplay, Best Actor, the Grand Prix and a second Palme D'Or, for 2005's The Child .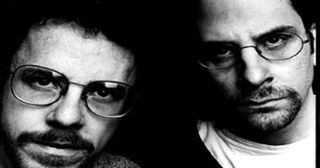 The Coen brothers
The Breakthrough: The Coens were darlings of the hipster crowd since debut Blood Simple , but it took 1991's artier, more ambiguous Barton Fink to mark their ascendance to greatness, via a triple win (Palme D'Or, Best Director, Best Actor) that forced a rule change to stop one film dominating.
Post-Cannes: Amongst the greatest of contemporary filmmakers, the Coens have added two further Best Director prizes at Cannes, several Oscars and a trail of modern classics.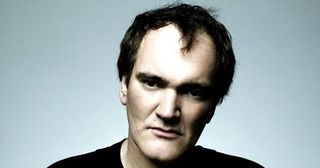 Quentin Tarantino
The Breakthrough: Technically, QT 'broke through' when Reservoir Dogs premiered at Sundance 1992. But if ever Cannes captured the Zeitgeist, it was when Pulp Fiction beat Kieslowski's Three Colours: Red to the 1994 Palme D'Or.
Post-Cannes: Pulp Fiction transformed indie cinema, made Miramax's fortune, and won Tarantino an Oscar. The director continues to bedazzle, with Django Unchained out this Christmas.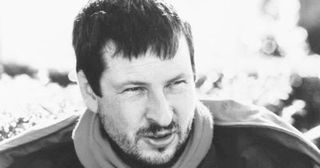 Lars Von Trier
The Breakthrough: Von Trier's debut The Element Of Crime won a technical award at the 1984 Festival, but the real breakthrough came in 1991 when Von Trier's much-fancied Europa "only" won the Jury Prize.
Post-Cannes: From co-creating Dogme to outraging the film community with his unique opinions, one thing has remained constant - Von Trier is a Cannes man through-and-through; his films have won just about every prize the Festival has to offer.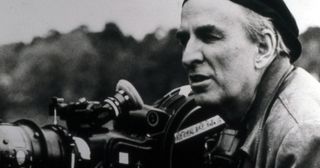 Ingmar Bergman
The Breakthrough: Bergman won his first major international award at the 1956 Cannes Festival, when Smiles Of A Summer Night bagged the prize for "Best Poetic Humour." A year later, The Seventh Seal won the Jury Special Prize.
Post-Cannes: Bergman never looked back, achieving such an impressive back catalogue that he was the inevitable choice when Cannes awarded the Palme Des Palmes at its 50th Festival in 1997.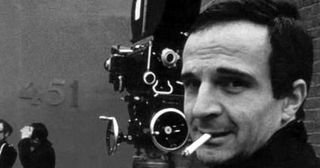 Francois Truffaut
The Breakthrough: A year after being banned from Cannes for his controversial views as a critic, Truffaut won over the 1959 Festival with debut The 400 Blows , taking the Best Director prize.
Post-Cannes: Truffaut fulfilled his promise launching the French New Wave and becoming a heavyweight of French cinema with Jules Et Jim and Day For Night , before his untimely death at the age of only 52.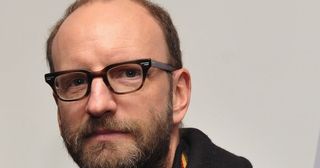 Steven Soderbergh
The Breakthrough: Still in his twenties, Soderbergh wins the Palme D'Or in 1989 for his debut sex, lies and videotape , against stiff competition from Spike Lee's Do The Right Thing .
Post-Cannes: Cursed with expectation for most of the 1990s, Soderbergh rallied with Out Of Sight , won the Best Director Oscar for Traffic and is today one of Hollywood's most prolific, and hard-to-categorise auteurs.