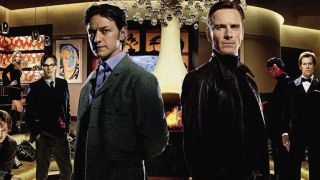 50/50
What happened to you 2011? Those folks back in the '50s seemed certain that the whole damn planet would be in jetpacks by now, not to mention the fact that Earth still hasn't colonized the stars. Gah, NASA hasn't so much as encountered the Biker Mice from Mars, let alone defeated them in battle. For shame. Still, at least there were a few decent movies released in the year that was.
Anyhoo, as a direct sequel to 'The Best Movies of 2010', and a cheeky prequel to our 'Best Movies of 2012', here are the top 50 movies of 2011.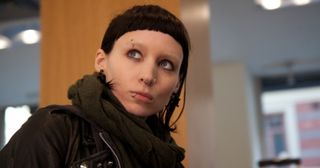 50. The Girl With The Dragon Tattoo
The Movie: David Fincher takes on Stieg Larsson's modern classic, with Rooney Mara taking on Noomi Rapace to make the character of Lisbeth Salander her own. Think Se7en, but darker.
Impact: Only #50? Consider it an honourable mention, as it's not out until Boxing Day. But it's already shaking the film world after New Yorker critic David Denby broke the review embargo. His verdict--"mesmerising," apparently.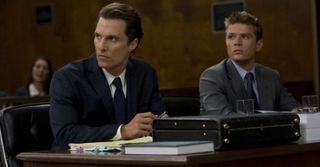 49. The Lincoln Lawyer
The Movie: Slick, amoral lawyer Mickey Haller (Matthew McConaughey) finds his 'I'll defend anybody' manta coming back to haunt him when he takes on smug rich kid Ryan Philippe. This is that rare beast: a mainstream legal thriller you won't want to object to.
Impact: Of all the year's unlikely comebacks, McConaughey is the best. Ditching the rom-coms and playing to his strengths as Mr Suave might be the best move he ever makes--there are plenty more Mickey Haller novels still to film.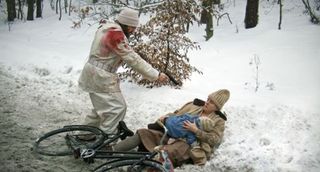 48. Essential Killing
The Movie: Taliban fighter Vincent Gallo does a runner into a gruelling Arctic landscape he has no experience of. Jerzy Skolimowski's pared-down survival thriller proves all you need to make a decent action movie is an actor and a camera.
Impact: Turns out Gallo is actually likeable when he keeps his mouth shut and, yes, that includes assaulting a pregnant woman for her breast milk.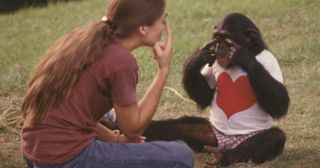 47. Project Nim
The Movie: Documentary looking back on the 1970s experiment to teach a chimpanzee to speak. All human (and animal) life is here: funny, creepy and ultimately very moving.
Impact: James Marsh proves, after Man On Wire, to have a rare knack for finding great real-life stories and getting the protagonists to open up. It's also worth noting, between this and a certain simian blockbuster, that apes definitely rose in 2011.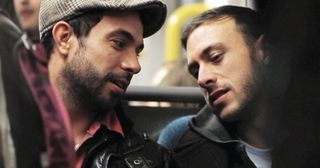 46. Weekend
The Movie: A one-night stand turns into a tentative romance for Russell (Tom Cullen) and Glen (Chris New). A non-patronising, realistic vision of gay life that's also the best British love story in years.
Impact: Astonishing word-of-mouth turned a film that might have been ghettoise into a modest crossover hit. Proof that a good movie will always out.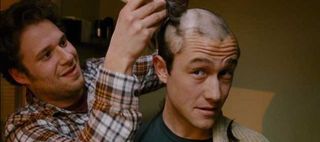 45. 50/50
The Movie: The lighter side of cancer, as young patient Joseph-Gordon Levitt refuses to stop being funny. Based on screenwriter Will Reiser's own experiences, this comedy-drama benefits from Reiser's best mate Seth Rogen basically playing himself as Levitt's best mate.
Impact: Proof that comedy and illness do mix on screen (see, Love And Other Drugs, it can be done), plus it'll probably help cancer awareness more than any number of PR campaigns.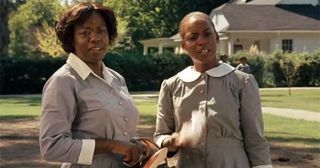 44. The Help
The Movie: A proper, "they don't make 'em like they used to" melodrama about a journalist (Emma Stone) who decides to write a book about the experience of black servants in racist Mississippi.
Impact: A rare case of an Oscar-bait adaptation of a bestselling novel that works. Don't be surprised if Viola Davis walks away with a golden statuette next year.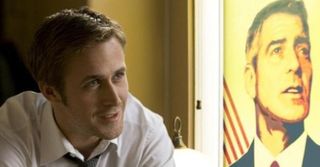 43. The Ides Of March
The Movie: George Clooney's return to form as a director puts him in natural territory, playing a charismatic politician who corrupts idealistic intern Ryan Gosling.
Impact: You'll be hearing a lot about Ryan Gosling in this list, but don't forget a career-best turn by Rachel Evan Wood that's probably the film's best chance of an Oscar nomination.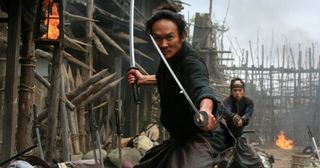 42. 13 Assassins
The Movie: Takashi Miike goes six better than Seven Samurai. Impressively restrained by his standards, but still the year's best film to feature a burning cow.
Impact: A notable change of gears for the usually unpredictable Miike, as he's followed this with another old-school samurai movie, his remake of 1960s classic Harakiri.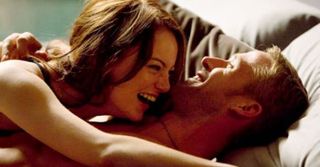 41. Crazy, Stupid, Love.
The Movie: Expert womaniser Ryan Gosling teaches Steve Carell a few pick-up tips, even though he's pining for the one that got away (Emma Stone). A thinking person's rom-com oozing with sex appeal.
Impact: Released in the UK the same week as Drive, this made Gosling the inescapable man of the moment. The film also reignited the debate about crazy, stupid movie title punctuation.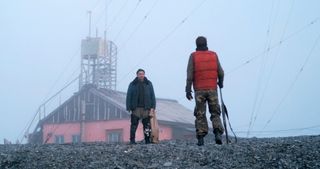 40. How I Ended This Summer
The Movie: Two Russian men fall out on a remote Arctic weather station. The kind of action movie Tarkovsky might have made.
Impact: It beat The King's Speech to Best Film at the London Film Festival, but as it turned out the audience for Russian art-house action cinema wasn't as wide as the one that went to see stammerin' King Colin.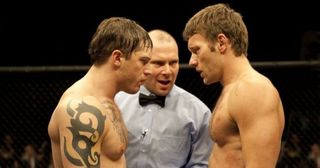 39. Warrior
The Movie: Brothers Tom Hardy and Joel Edgerton take each other on in a mixed martial arts championship. Unusually for a sporting movie, you want them both to win.
Impact: A surprise box-office failure, but once The Dark Knight Rises comes out this is going to be a slow-burning hit on DVD.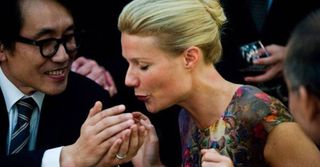 38. Contagion
The Movie: Steve Soderbergh reinvents the disaster movie with a sober, scientific approach that makes this outbreak scarier than, say, Outbreak. Bonus points for casting Gwyneth Paltrow as the monkey.
Impact: Audiences desperately trying not to touch anybody as they left the cinema, and regarding anybody who coughed as bringers of destruction.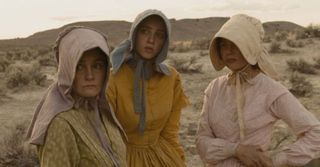 37. Meek's Cutoff
The Movie: John Ford's Westerns printed the legend. Kelly Reichardt's tale of pioneers lost in the desert paints those wagons as they really were: long, slow and uncomfortable.
Impact: Reichardt's deliberately obscure anti-Western divided opinion, not least for using the old 1:33 aspect ratio. Expect confused Blu-ray owners to ask for their money back.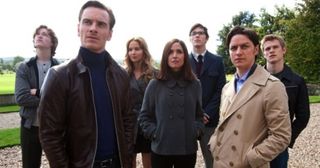 36. X-Men: First Class
The Movie: A stuttering franchise finds its mojo, a la Austin Powers, in the 1960s. Bond-esque cool, a hot cast (Fassbender, Lawrence) and smart retconning of history make this the summer's most stylish movie.
Impact: With characters emphasised over action set-pieces, this brought a relatively low return on investment for Marvel. Expect more pyrotechnics in the prequel-sequel.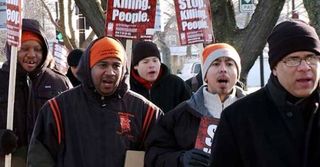 35. The Interrupters
The Movie: Steve James, director of documentary classic Hoop Dreams, finds another inspirational and heartbreaking slant on the American Dream with his look at Chicago's violence interrupters, ex-cons who break up fights to make the world a better place.
Impact: A film that has already made a difference. The Bermudan Government is apparently planning to create its own interruption programme to bring down crime rates.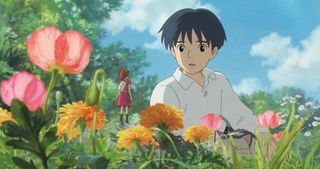 34. Arrietty
The Movie: The story of the diminutive junk-hoarding Borrowers, as reimagined by Studio Ghibli. Small in stature, a giant in spirit. It was the year's finest animation.
Impact: Veteran Ghibli animator Hiromasa Yonebayashi made his debut, suggesting that the studio is in safe hands whenever Hayao Miyazaki retires for good.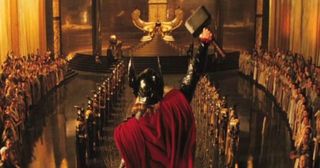 33. Thor
The Movie: The first of two feature-length advertisements for The Avengers this summer succeeded (where Iron Man 2) failed in being an enjoyable stand-alone adventure mixing culture-clash comedy and high-camp aesthetics.
Impact: Kenneth Branagh's appointment as director was a reminder that the more leftfield the choice, the more distinctive the result. Joe Johnston's more orthodox Captain America could only suffer in comparison.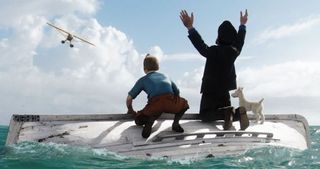 32. The Adventures Of Tintin: The Secret Of The Unicorn
The Movie: A Belgian cartoonist. A crack squad of British writing talent (Moffat, Wright, Cornish). And an American beard-wearing legend. The 'Berg's most purely enjoyable popcorn flick since the 80s.
Impact: A bizarre feud between generations. Younger bloggers loved it, but The Guardian published at least half a dozen negative op-ed pieces from established critics.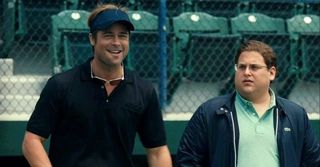 31. Moneyball
The Movie: Aaron Sorkin does for baseball what The Social Network did for social media, i.e. it's not really about sport, but how to get ahead in business in the 21st century.
Impact: A new lease of life for Jonah Hill that could arguably bring his first Oscar nomination even as Brad Pitt faces the risk of a split vote between this and The Tree Of Life.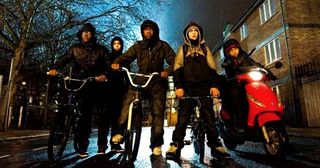 30. Attack The Block
The Movie: Blud vs blood, as an Amblin-style creature feature is transformed via the prism of British yoof cinema. Joe Cornish proves Toytanic was no fluke.
Impact: Forget the aliens. With a rave review from Spike Lee and imagery that pre-empted the summer riots, this had more to say about inner city life than any film this year.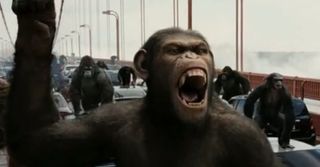 29. Rise Of The Planet Of The Apes
The Movie: Brit Rupert Wyatt turns the prequel nobody wanted to see into a stunning blend of old-school storytelling and state-of-the-art mo-cap effects courtesy of ape expert Andy Serkis.
Impact: The surprise hit of the summer and one that, alongside Tintin, has reignited calls for Serkis' pioneering performance capture to be recognised by the Academy.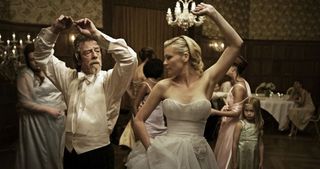 28. Melancholia
The Movie: The end of the world, according to Lars Von Trier: a wedding, a depressed Kirsten Dunst, and the most beautiful apocalypse in cinema.
Impact: Overshadowed by Lars being a very silly boy in his Cannes press conference, but top nod at the European Film Awards appears to have put the focus back on the film itself.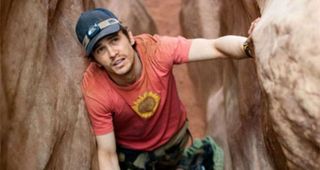 27. 127 Hours
The Movie: Danny Boyle proves he can't keep his camera still even when filming the story of a guy (James Franco as Aaron Ralston) whose hand is pinned to a rock.
Impact: Torture porn went all prestigious amidst a million bad puns about hands and arms. And James Franco became everybody's favourite dude until he presented the Oscars.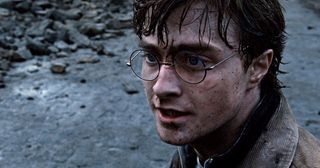 26. Harry Potter And The Deathly Hallows Part 2
The Movie: Part 8 of the 7-part saga but far from outstaying its welcome, the Potter finale proved an exhilarating send-off. Wizard.
Impact: The year's biggest hit, and the first Potter to break the billion-dollar barrier. No wonder Warner Brothers has invested in the studio tour to keep its most lucrative franchise going a bit longer.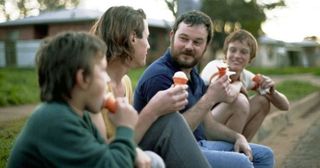 25. Snowtown
The Movie: Animal Kingdom, redux. The year's second Aussie classic based on real-life crimes upped the ante by being bleaker and unbearably violent.
Impact: Toe-curling. The cinema's worst advert for bathrooms since Psycho.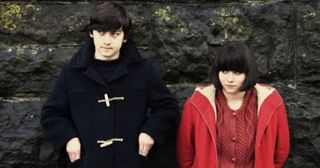 24. Submarine
The Movie: Richard Ayoade's debut came on like a blend of Wes Anderson's whimsy, Francois Truffaut's freewheeling heart and even a touch of The Graduate in Alex Turner's acoustic songs. Which makes it easily the coolest film to come out of Wales.
Impact: Alongside Attack The Block and Tyrannosaur, Ayoade's debut proved that just because you're already famous doesnt mean you can't direct well. Plus, it briefly made dufflecoats cool again.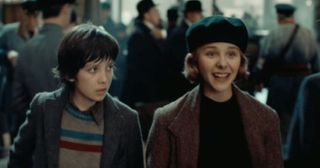 23. Hugo
The Movie: Martin Scorsese making a kids' film? When you consider that the story is also a love letter to the early days of cinema, it stop being surprising and becomes one of the great director's most uplifting movies.
Impact: Near-universal acclaim gives this a shot at being the first live-action kids' film in years to be up for Best Picture. Also, Scorsese's successful use of 3D means that rumours of the eye-straining tech's demise may be greatly exaggerated.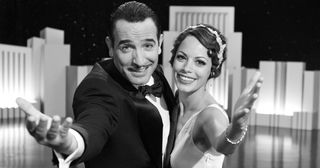 22. The Artist
The Movie: Another ode to silent cinema, except this one actually is silent. A pitch-perfect pastiche of slapstick and intertitles, but star Jean Dujardin's charismatic performance gives it real heart, too.
Impact: Harvey Weinstein is throwing his considerable weight behind The Artist. There's serious talk of this being the first non-talkie to take Best Picture for over 80 years.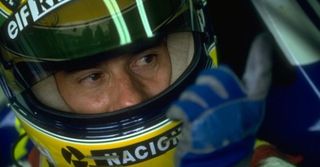 21. Senna
The Movie: Fiction director Asif Kapadia brings his flair for narrative to a zippy drive-by of F1 legend Ayrton Senna's turbulent life and tragic death, using only found footage for an authentic driver's view.
Impact: Belying its niche subject, Kapadia brought huge crossover appeal to make this one of the highest grossing documentaries at the UK box office. And after its baffling snub on the Best Documentary Oscar long-list, there's talk of campaigning for it to become the first doc to be nommed for Best Picture.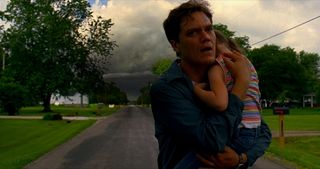 20. Take Shelter
The Movie: Michael Shannon goes loco in the belief that a storm is a-coming, and drags wife Jessica Chastain along for the ride.
Impact: If you hadn't already twigged from Revolutionary Road or Boardwalk Empire, then his performance as General Zod in Man Of Steel will leave no doubt that Shannon is the go-to guy for scary-eyed nutters right now.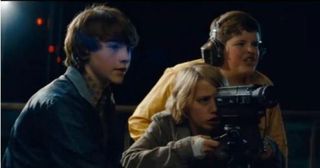 19. Super 8
The Movie: Did you grow up watching Spielberg and Amblin movies? So did J. J. Abrams, only now he's in a position to pay homage by making his own. Beats writing a blog about how great The Goonies is.
Impact: In a summer dominated by sequels and Avengers trailers, Abrams redefines first principles: story, characters, soul. Learn the lesson, Hollywood.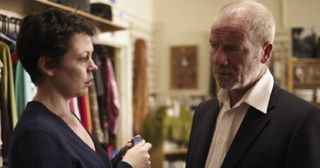 18. Tyrannosaur
The Movie: Heard the one about the dog-killing drunk (Peter Mullan) and the abused charity shop worker (Olivia Colman)? Paddy Considine directs like he acts: shafts of tenderness wrapped in bleakness and rage.
Impact: A new directorial voice? Or a one-hit wonder? Let's hope Paddy doesn't follow the path of Gary Oldman or Tim Roth, who still haven't followed up their own great debuts.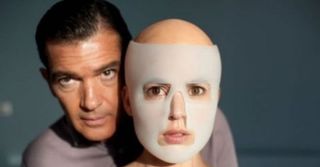 17. The Skin I Live In
The Movie: Pedro Almodovar and Antonio Banderas reunite in a sort-of horror about a weird plastic surgeon with a live-in patient. To say any more would spoil; suffice to say, Pedro's not known for his restraint when it comes to flamboyant twists.
Impact: Business as usual for Almodovar, but Banderas grabs his chance at a more complex and crueller character than Hollywood allows ol' Puss In Boots. More, please.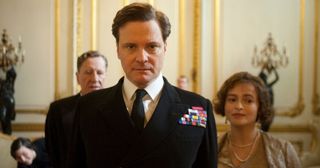 16. The King's Speech
The Movie: A little film about a king with a public speaking problem snowballed into award-hogging glory thanks to Colin Firth's charm and Weinstein's schmoozing. It has a voice.
Impact: The relative failure of bolder takes on the British period drama (Wuthering Heights, for one) makes it even more likely that producers will play safe with King's Speech-y clones in the next few years.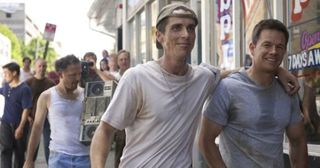 15. The Fighter
The Movie: For his dream project about Boston boxer Micky Ward, star/producer Mark Wahlberg surrounded himself with real-life brawlers (director David O. Russell, Oscar-winning co-star Christian Bale) for a punch-drunk cocktail of hugs, hits and coarse humour.
Impact: A much-needed shot in the arm for controversy magnets Bale and Russell... but keep an eye on Wahlberg. Between this, Entourage and Boardwalk Empire, he's becoming a producer of real talent.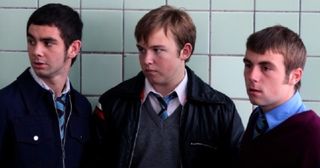 14. Neds
The Movie: Peter Mullan goes back to his roots in his violent drama about delinquents in 1970s Glasgow. Released the same month as The King's Speech, but worlds apart.
Impact: That's three-for-three for Mullan as director, and still he's the best kept secret in British cinema despite Tyrannosaur highlighting those acting chops.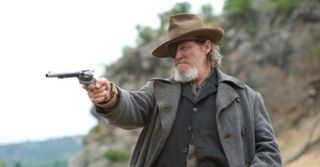 13. True Grit
The Movie: Jeff Bridges replaces John Wayne as Rooster Cogburn as the Coen brothers go west and find they can be traditional crowd-pleasers after all.
Impact: A thousand 'Dude vs Duke' comparisons, and a brief renaissance in Westerns that lasted until Cowboys And Aliens blew everything up.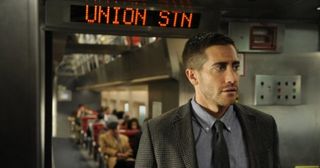 12. Source Code
The Movie: Jake Gyllenhaal only has eight minutes to live. The good news? He gets another chance if he fails.
Impact: Ignore the reductive comparisons (Inception meets Groundhog Day meets North By Northwest meets Quantum Leap) and settle for Moon on Earth. This confirms Duncan Jones' as sci-fi cinema's brightest hope.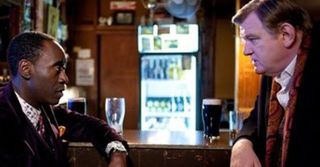 11. The Guard
The Movie: The year's best odd couple comedy, as strait-laced Fed Don Cheadle meets his worst nightmare in corrupt, racist Irish cop Brendan Gleeson.
Impact: John McDonagh's debut follows brother Martin's In Bruges, suggesting we're looking at cinema's funniest siblings since the Coens.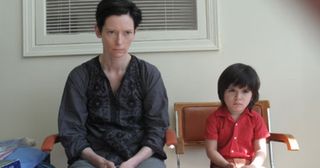 10. We Need To Talk About Kevin
The Movie: Brits Lynne Ramsey and Tilda Swinton conquer the American art-house in a disquieting take on Lionel Shriver's icy dissection of a mother's relationship with her psycho son. The year's feel-bad film for parents.
Impact: Ramsey was foiled in her attempts to film The Lovely Bones. This proves she should be first choice for literature adaptations.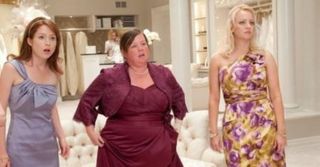 9. Bridesmaids
The Movie: Judd Apatow's cuddly/crude formula + Kristen Wiig headlining an ace ensemble of laydeez = the year's best comedy.
Impact: The American box-office's highest grossing original screenplay... which is going to mean several years of unoriginal rip-offs.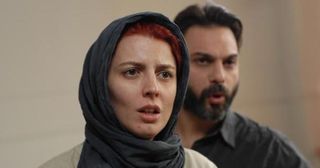 8. A Separation
The Movie: An Iranian film about a divorce doesn't sound like anybody's first choice for a good night out, but proved a compulsive, challenging (and argument-generating) watch.
Impact: Iranian cinema is no stranger to critical accolades, but the Berlin Film Festival winner had narrative twists and taut style to become a crossover hit with a wider audience.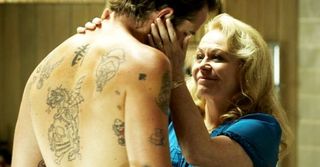 7. Animal Kingdom
The Movie: Alongside Snowtown, David Michd's debut announced Australia as the film world's capital of intelligent, provocative crime thrillers. Also, the year's best film about a Smurf.
Impact: See above. The unwritten assumption that Australia only produces one classic film a year has been well and truly shattered.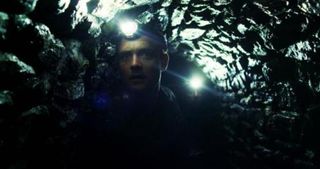 6. Kill List
The Movie: A Mike Leigh-ish comedy of manners that descends into hell via a gripping thriller plotline. Ambitious, assured and very disconcerting, it marks director Ben Wheatley as one to watch.
Impact: More than any film this year, this highlights the renaissance in homegrown filmmaking. Plus: it can be used as a public service film on the dangers of hammers.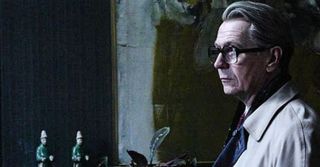 5. Tinker, Tailor, Soldier, Spy
The Movie: Tomas Alfredson's follow-up to Let The Right One In finds a different kind of chill in John Le Carr's Cold War thriller, with Gary Oldman toplining an astonishing cast of British big-hitters.
Impact: Trust us, this'll sweep the board at the BAFTAs, and if there's any justice will score Oldman his hugely overdue first Oscar nomination.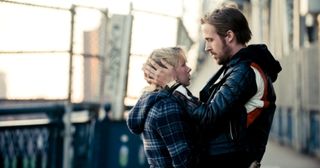 4. Blue Valentine
The Movie: Years in the planning--and it showed. Total commitment from nakedly emotional stars Ryan Gosling and Michelle Williams made Derek Cianfrance's time-hopping study of a relationship's rise and fall into arguably the definitive example of its genre.
Impact: Gosling put an early marker down on his ownership of 2011, while Williams cemented her own growing reputation. It's hard to argue against them being the best of their generation.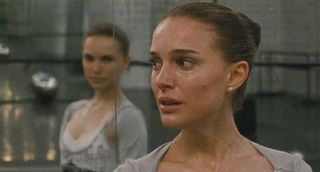 3. Black Swan
The Movie: Darren Aronofsky's second film in a row about a tormented artist driven to desperate measures by their need to perform. Except The Wrestler never had Natalie Portman engaged in weird lesbian clinches or swanning off in madness.
Impact: A career high point for Portman that she's spent 2011 trying to erase (Your Highness, No Strings Attached). Meanwhile, one of the most creative poster campaigns in years should hopefully raise everybody else's game.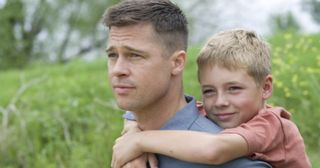 2. The Tree Of Life
The Movie: Terrence Malick's personal odyssey weaves autobiography, metaphysics and dinosaurs into a mesmerising, beautiful and transcendental remix of art-house cinema.
Impact: Sean Penn, who declared himself baffled by the finished film will read his scripts more carefully in future. The floodgates have opened on Jessica Chastain's career. And Malick has a real chance to win a Best Director Oscar to go with his Palme D'Or... but will he show up at the ceremony? Probably not.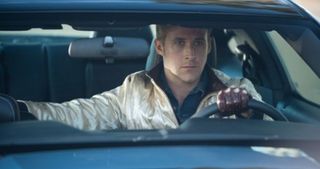 1. Drive
The Movie: Ryan Gosling's nameless driver gets embroiled in romance (with Carey Mulligan) and headstomping violence (with everyone else). Nicolas Winding Refn's ice-cool 80s-styled retro-noir seduced Cannes (where Refn won Best Director) and became the year's cult classic when it arrived on our shores in September.
Impact: Hitherto staunchly heterosexual men going gay for Gosling, who basically became king of cinema this year. A rush on satin jackets and toothpicks. And expect Cliff Martinez's soundtrack to appear on every TV show for the next few years.