12 Things That Rocked the Movies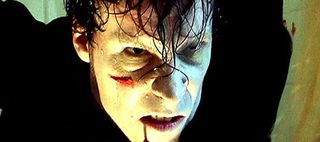 DIY Filmmaking
Grab a digicam, film a mate's epileptic death scene round the back of your local chippy, get his sister to add some moody cor anglais wibbling, mash it all up in iMovie and voila: Spielberg's running scared.
With easy, affordable access to decent digicams and editing software, anyone can bash out a mini-masterpiece, these days.
Admittedly, finance, distribution and marketing remain elusive luxuries, but hey - we'll always have Cannes...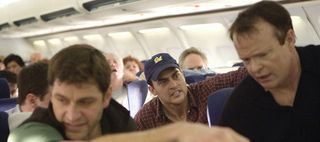 9/11
Movie-wise, it didn't merely spawn a flurry of controversial features (United 93, Fahrenheit 9/11, World Trade Center...): countless films were digitally airbrushed, re-written or scrapped altogether.
Over the eight years since, screenwriters have been forced to flesh out the previously vague bad guys. Most importantly, that age-old blockbuster staple - blowing shit up - will never be as easily fallen back on again. Art imitating life? Not likely.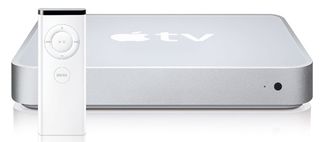 Broadband
OK, so most of us are currently using it to snigger at grainy MPEGs of people getting run over by their dogs, but, in the last decade, the option of squirting entire films into a grubby little laptop has become available to more than just the privileged (and law-breaking) few.
And with high-def tellies and wireless TV jack-ins like Apple TV on the horizon, that sticky, stinky, noisy, overpriced cinema is suddenly looking a little under threat...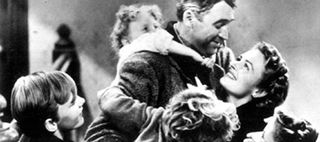 E-commerce
Launched in 1995, Amazon took until 2003 to register an annual profit.
The net naysayers salivated, but Jeff Bezos never gave up. Along with the UK's own Play (1998), Amazon has helped realize the dream of building a film library at home.
Gone are the days of owning eleven VHS favorites at $14.99 a pop and taping the rest: now everyone has at least a million DVDs and can get It's A Wonderful Life every Christmas for a fiver.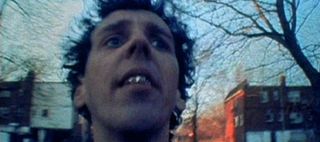 Dogme
The Lars von Trier-backed movement was originally hurled (literally, in pamphlet form) at a bemused industry in 1995.
Middle-fingering the megabucks in Hollywood FX-tests, the first Dogme release was Thomas Vintereg's Fester (1998). Since then, the likes of The Idiots , Julien Donkey-Boy and Dogme-inspired Red Road have pushed the 'no genre, no props, no plot' concept to new levels of weight controversy and creative freedom.
The revolution will be televised - but woe betide you if it ain't handheld, sunshine.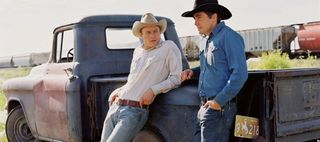 Liberalisation
On March 19th, 1997, Britain woke to find a frothing Daily Mail screaming 'CENSOR'S YES TO DEPRAVED SEX FILM!'It was umm, David Cronenberg's Crash .
Thirteen years on, it all seems a bit quaint, what with throbbing cocks ( Intimacy , Romance , 9 Songs , Shortbus ) sickening rapes ( Irreversible , The Great Ecstacy Of Robert Carmichael ) and fairly explicit man-sex ( Brokeback Mountain ) routinely sailing past the censors.
It's not as if the quality of the films has improved, but at least we don't have to hover awkwardly by the 'Special Interest' curtains any more.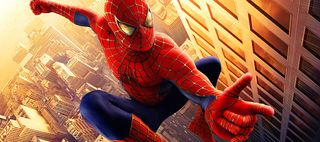 The Return of Superheroes
When Schumacher's camp-as-Christmas Batman And Robin (1997) derailed a quadrilogy that had been chugging along nicely, something changed in the world of super-hero films: Hollywood realised it was time to get serious.
Blade , X-Men , Spidey , Daredevil , Hulk , Hellboy , Batman ... Heavy on the grown-up subtext with fewer bitchy, smirked put-downs and no over-egged linedance-cum-punch-ups in sight.
Result: guaranteed box-office heavy hitters appealing to both geeks and girls. The Dark Knigh t took home over $1 billion at the worldwide box office and an acting Oscar. Don't expect to see those 'THWOK' bubbles on the big screen anytime soon.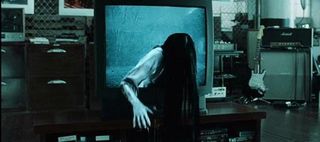 J-Horror
It all went a bit mental after Hideo Nataka's 1998 world beater Ring .
Not only did it spawn a volley of riffs on the genre ( Audition , The Grudge , Dark Water ), it came on like a gallon of lighter fluid tipped over the damp kindling of Hollywood's half-interest in East Asia (did we really need those remakes?).
Cerebral, insidious and chillingly human - thanks to that uniquely gut-wrenching Japanese folklore.
A new strain of stripped-back, creep-out culture had crawled out of the screen to make horror horrible again.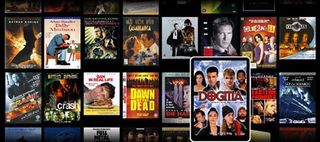 DVD
Shiny! Nice Picture! Skippable! Bulging with 10 tonnes of goodness! Semi-inducingly cheap!
We take them for granted now, but DVD's changed the way we consume films forever. Watch scene by scene, with director commentary, all washed down with making-of stories and fanboy-friendly racks of cast-off and custom extras...
No tape-crunching fast-forward and rewind, no need to build an extension to the house to store a collection. That passion for movies remained the same, but DVD made them more fun.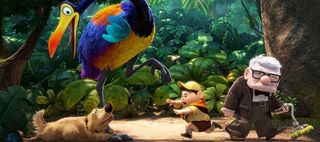 Digital Animation
Toy Story 2 (1999) changed everything. Lovely film, sure, but more importantly, it kicked off the contractual wrangles that cued up Pixar's temporary divorce from Disney.
As technology and tempers quickened, everyone (including Dreamworks Animations SKG) had to up their game. The upshot was a steady parade ofsome of the highest-grossing films of the decade ( Antz , Shrek , Monsters Inc. , Finding Nemo , The Incredibles ).
And with ex-Pixar boss Steve Jobs now chief shareholder at Disney, 'cartoons' are now very serious buisness indeed.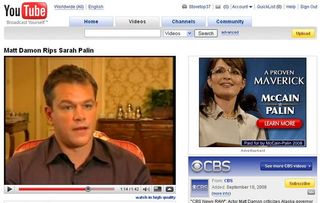 YouTube
Created in 2005, YouTube is truly an internet phenomenon. The video sharing website, now owned by Google, changed the internet landscape by making it easy for users to upload their own footage.
Despite some controversial rights issues, particularly with Viacom, the big studios know that it is an ideal place to share the latest HD trailers and it is now as important from a commercial perspective as it is from a personal one.
Surely it can only be a matter of time before YouTube launches the careers of the next big things (actors, directors, effects gurus) in Hollywood.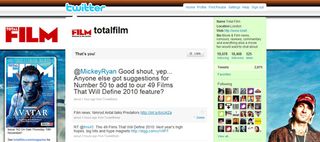 Twitter
Twitter has already taken the world by storm since its launch in 2006. More addictive than Facebook, the micro-blogging service that gives you only 140 characters per tweet is having a huge impact on the film industry.
Championed by some of today's biggest filmmakers, followers have been getting updates from the likes of Jon Favreau, Edgar Wright and Jason Reitman. David Lynch has even been tweeting (mostly weather updates) in his typically-bizarre style.
It's not just the big names who are making waves on Twitter though, trending topics and user reviews have been known to bring down Hollywood marketing behemoths.
So-so Borat follow-up Bruno 's steep box-office drop off is credited to negative reviews flooding Twitter, while the opposite is true of Tarantino's return to form, Inglourious Basterds , as positive tweets kept the cinemas full.
Total Film's a fan, if you're not following us, why not ?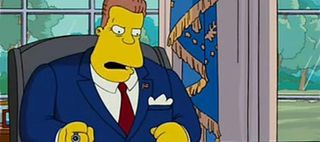 ...And 10 Predictions for the next 10 Years
1) A boom in file-sharing leads to an MP3-style legal showdown involving a major studio vs a Napster-style movie-file sharing site.

2) Arnie bags the Presidency.

3) Stelios has another crack at EasyCinema and succeds, driving prices down low enough to spark a home-ent backlash and get people flocking to the cinema again.

4) Estate of JD Salinger finally sells rights to The Catcher In The Rye. Terrace Malick to write/direct.

5) A computer game franchise spawns a genuinely good movie spin-off.

6) Bollywood splits, establishing a branch that modles itself on - and rivals - Hollywood.

7) Technology converges sufficiently to spawn movie-game crossovers where you 'play' sections of a movie, Choose Your Own Adventure-stylee.

8) A movie shot in a mobile phone smashes all previous box-office records.
9) Michael Bay retires. Moves to Nepal and takes a vow of silence.
10) Blu-ray is killed by direct download and 3D makes way for 5D - fully immersive cinema with smell and touch capability.