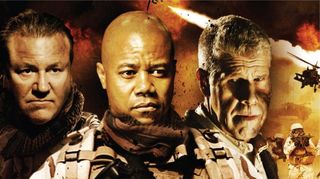 The Devils Tomb (2009)
The Movie: Winstone teams up with Cuba Gooding Jr and Ron Perlman for a film that doesn't deserve their sort of name power, as a group of elite soldiers uncover an ancient evil in an underground lab.

Winstone Grit: Winstone gives a game performance, clearly feeding off the enthusiasm of his co-stars. Shame the film's not up to much.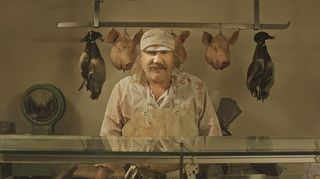 Elfie Hopkins (2012)
The Movie: Winstone teams up with his daughter, Jaime, for the first time. She's an aspiring teen detective, he's the manic-looking Butcher Bryn. The film isn't good. At all.

Winstone Grit: Barely recognisable with a slug-like moustache and in full-on butchers garb, Winstone's got a twinkle in his eye, but what's the script doing?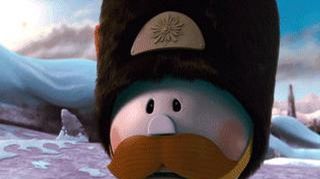 The Magic Roundabout (2005)
The Movie: A CGI reprise of the classic TV series which sadly fails to capture much of the show's intrinsic charm. Winstone heads up the UK voice cast (bogglingly, there's a separate US voice cast).

Winstone Grit: Not much room for grit in this sickly-sweet kiddie offering, though Soldier Sam at least gets a gun.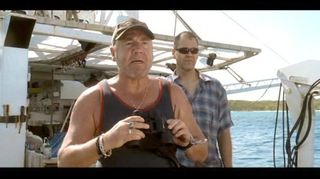 Fools Gold (2008)
The Movie: Winstone's in the background as the spotlight spares Kate Hudson and Matthew McConaughey few blushes in their post- How To Lose A Guy In 10 Days reteam.

Winstone Grit: Winstone has a go at an accent (is it Texan or Australian?), but fails entirely to conceal his cockney burr. Still, he's the grittiest thing in this shiny turd.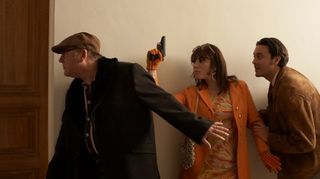 The Hot Potato (2011)
The Movie: Sixties-set drama ominously based on 'true events'. The hot potato itself is a lump of Uranium (well, it's better than 'Unobtainium', right?), which is found by two chancers who attempt to sell it in Europe.

Winstone Grit: He's clearly having a grand old time, not least because he gets to share a smooch with the lovely Louise Redknapp. Who needs grit when you've got girls?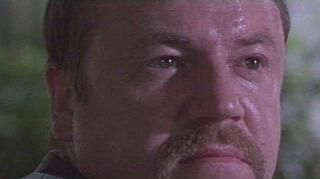 Darkness Falls (1999)
The Movie: Not the Emma Caulfield tooth-fairy horror, but a forgettable thriller from director Gerry Lively, in which John Barrett (Winstone) attempts to find out what caused the car crash that put his wife in a coma.

Winstone Grit: He may be wielding a gun, but Winstone shows he has a soft side here, letting a little fragility shine through as he goes about busting blocks. Good work.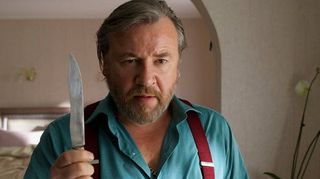 44 Inch Chest (2009)
The Movie: When Colin (Winstone) discovers that his wife's been unfaithful, he recruits some friends to help him kidnap her lover. This isn't going to end well…

Winstone Grit: Winstone shines as the film's tortured anti-hero, alternately vengeful and wounded. Shame the movie isn't quite as good as he is.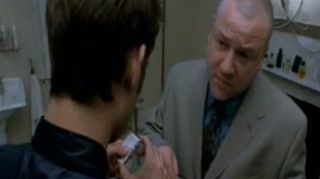 Final Cut (1998)
The Movie: An odd reality-aping drama in which Jude Law plays Jude, whose secret video recordings are watched Ray (Winstone) and Sadie (Frost) after his death.

Winstone Grit: Winstone has fun playing a heightened version of himself, not least in a scene that has him swearing 'til he's almost purple in the face. Diamond.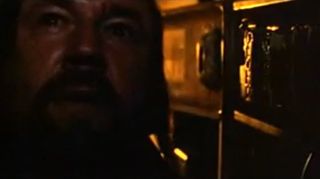 Five Seconds To Spare (2000)
The Movie: Winstone stars opposite Andy Serkis and Max Beesley in this Brit drama, in which a young musician new to the streets of London witnesses a savage murder.

Winstone Grit: As the quintessential Londoner, Winstone brings charisma and guts to a film that is lacking in other areas. Proof that Winstone's frequently the best thing about the films he's in.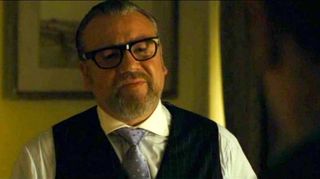 London Boulevard (2010)
The Movie: The directorial debut of William Monahan, with Keira Knightley as a retired actress who hires Colin Farrell's ex-con as a bodyguard. Meanwhile, gangster Gant (Winstone) wants the con to work for him.

Winstone Grit: The film's a mess, but Winstone's terrifying as the uncompromising Gant. You wouldn't want to meet this guy on a dark night.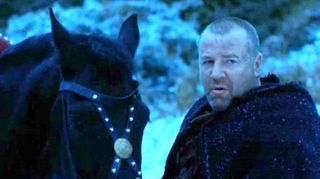 King Arthur (2004)
The Movie: It's Keira again, this time the young actress taking on the role of Guinevere in the legendary adap. Winstone pitches up as Bors, one of King Arthur's knights.

Winstone Grit: There are shades of Winstone's role in Robin Of Sherwood here as he shouts and swigs beer for all he's worth – which is just as entertaining now as it was 20 years ago.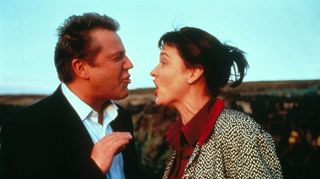 Fanny And Elvis (1999)
The Movie: Frothy Brit comedy in which Yorkshire-based writer Kate (Kerry Fox) is disturbed to discover that her biological clock is well and truly ticking – on the same day that he husband walks out the door.

Winstone Grit: Winstone trades in his grumbly menace act and proves he can handle comedy with surprising deftness. This one's a winner.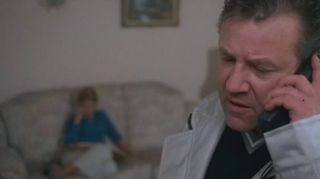 Love, Honour And Obey (2000)
The Movie: Ray Kreed (Winstone) heads up North London's most prolific criminal gang – a group of guys more interested in pissing about than actually doing any damage. Until Jonny (Johnny Lee Miller) turns up, that is.

Winstone Grit: Cuddly he ain't, but Winstone finds a fantastic balance between intimidating mob boss and comedy cracks.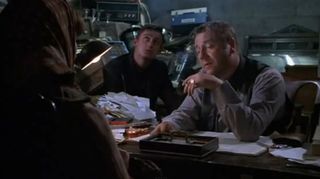 Agnes Brown (1999)
The Movie: Anjelica Huston stars as Agnes Brown, whose husband dies unexpectedly, forcing her to do anything she can to raise the funds to support her seven children in 1960s Dublin.

Winstone Grit: Winstone pitches up as loan shark Mr Billy, a ruthless lender you better not cross. The Irish accents a bit dodgy, though.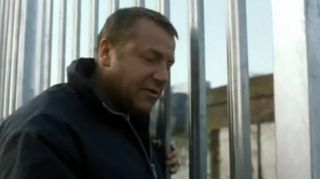 Tube Tales (1999)
The Movie: Winstone joins the likes of Jason Flemyng, Dexter Fletcher and Kelly Macdonald for real-life stories from the London underground. He appears in the segment 'My Father The Liar'.

Winstone Grit: Winstone's a stand-out here, directed by Bob Hoskins and lighting up one of the film's strongest segments.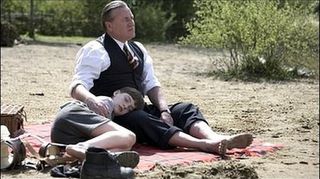 Sex & Drugs & Rock & Roll (2010)
The Movie: Another one with Andy Serkis, who plays Ian Dury, a polio-stricken youngster who becomes one of the defining punk-rock icons of the 1970s.

Winstone Grit: He appears in little more than a cameo, but Winstone reins in the grit to deliver a warm performance as Dury's dad. Ah, bless.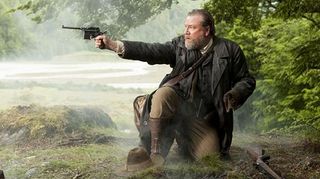 Tracker (2010)
The Movie: Afrikaner Arjan van Diemen (Winstone) hunts down a man accused of murdering a soldier. When he captures him, though Diemen discovers the man is innocent…

Winstone Grit: Winstone may struggle with another accent (here Afrikaans), but he delivers a fine turn as a gruff tough guy. The guy's still got it.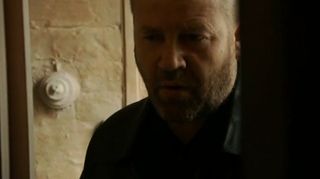 Everything (2004)
The Movie: Richard (Winstone) pitches up at a prostitute's pad, but only appears to want to talk. What exactly is he after?

Winstone Grit: Winstone delivers the sharp dialogue with typical verve, and effortlessly keeps his character's motives in the shadows.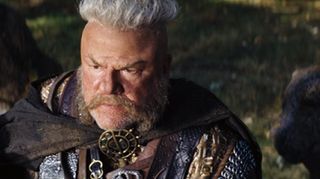 Snow White And The Huntsman (2012)
The Movie: Rival to other Snow White movie Mirror Mirror , Huntsman has Kristen Stewart as the milky one, Charlize Theron as the evil queen, and Chris Hemsworth the axe-wielding huntsman. Winstone's one of eight dwarves.

Winstone Grit: A gritty dwarf? With a fantastic hair-do and some nifty battle gear, Winstone manages to turn a cute little guy into a believably gutsy warrior. Impressive.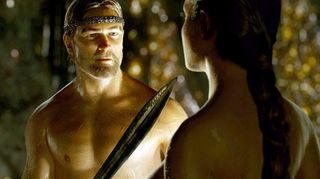 Beowulf (2007)
The Movie: At the cusp of the CGI-mo-cap revolution, Winstone dons the dots to play the eponymous blade-wielder – and gets himself a nice set of CGI abs for his efforts.

Winstone Grit: Equipped with a brand new bod, Winstone gruffs his lines admirably, convincing as a CGI action hero. Phwoar.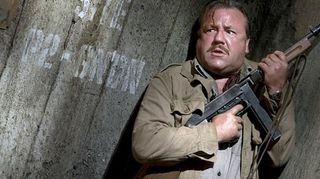 Indiana Jones And The Kingdom Of The Crystal Skull (2008)
The Movie: More action, as Harrison Ford drags Indiana Jones out of retirement for a somewhat maligned and unnecessary fourth round of historical mayhem.

Winstone Grit: There's only room for one grizzled hero here, so Winstone's pretty much left at the sidelines – though he does get to have some fun. Not much grit to speak of, though there's lots of sand.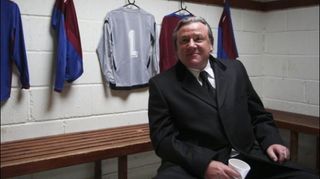 All In The Game (2006)
The Movie: A TV movie that exposes the power politics in play behind the scenes of premiership football. Winstone's a football manager to a bottom-league team.

Winstone Grit: Winstone brings unbridled enthusiasm to a part he's clearly passionate about, that characteristic grit giving his football manager the edge he needs to get his team motivated.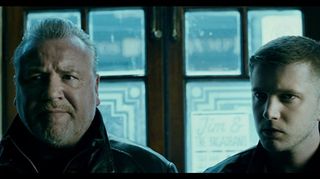 The Sweeney (2012)
The Movie: Winstone teams up with rapper Plan B aka Ben Drew for a big screen version of the '70s cop drama.

Winstone Grit: All shaved-headed and leather-wearing, Winstone shouts and gruffs his way through a role that might have benefited from a slightly lighter touch. Still, when he's having this much fun, it's hard not to get swept along with him.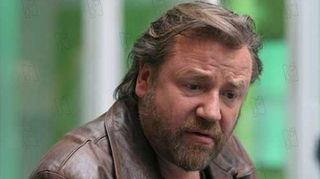 Breaking And Entering (2006)
The Movie: Landscape architect Will (Jude Law) takes matters into his own hands when a young burglar targets his company.

Winstone Grit: Talkative and good-natured, Winstone plays for the other team as a kind CID involved in the burglary case. No grit here.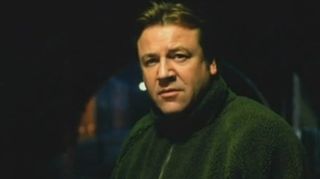 Theres Only One Jimmy Grimble (2000)
The Movie: Bullied youngster Jimmy Grimble (Lewis McKenzie) forgets his worries whenever he's on the football pitch in this light-hearted drama.

Winstone Grit: Though he doesn't get much to do as Jimmy's wayward father, Winstone is likeable and warm in a role that doesn't require him to bare his teeth.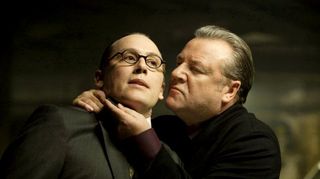 Edge Of Darkness (2010)
The Movie: Mel Gibson plays Thomas Craven, a homicide detective whose investigation into the murder of his daughter exposes corporate corruption.

Winstone Grit: In an otherwise routine thriller, Winstone brings a confident swagger that lifts proceedings considerably. He's doing the shady, mysterious thing again, but you're never in any doubt that this guy could cause some serious damage.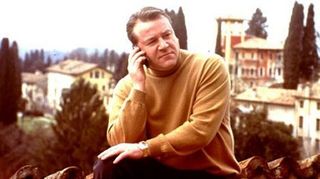 Ripleys Game (2002)
The Movie: Brit gangster Reeves (Winstone) gets caught up in the machinations of suave con artist Tom Ripley (John Malkovich), and might not live to tell the tale.

Winstone Grit: Smug and savage, Winstone brings serious bite to the role of Reeves. Though it's only a small role, his presence is felt throughout.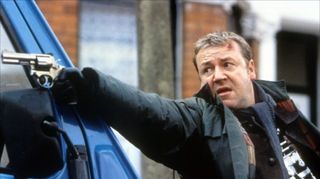 Face (1997)
The Movie: A gang of criminals – including Ray (Robert Carlyle) and Dave (Winstone) – plan a heist that'll land them a cool £3m. When they come away with less than they expected, it's just the first thing to go wrong as jealousy and suspicion threaten to destroy the gang.

Winstone Grit: Winstone is as intimidating as ever, though he does at one point give Carlyle a hug. He's nice, really, see.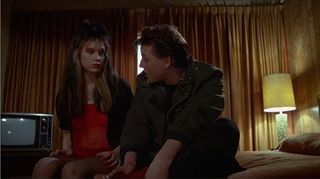 Ladies And Gentlemen, The Fabulous Stains (1982)
The Movie: Musical drama from way back at the beginning of Winstone's career. A talent-less group of punk rockers are rocketed to superstardom when their rants are mistaken as feminist war cries.

Winstone Grit: A young Winstone brings surprising wisdom to his role as punk singer Billy while retaining that cantankerous spirit he'd become best known for. Grit in the making…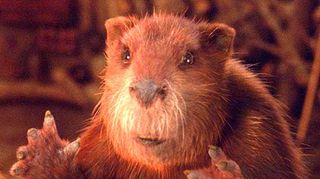 The Chronicles Of Narnia: The Lion, The Witch & The Wardrobe (2005)
The Movie: First adaptation of CS Lewis' fantasy series, in which four siblings end up in the mystical land of Narnia. Winstone voices the CGI Mr Beaver.

Winstone Grit: If you want grit, you'll want to look elsewhere – here, Winstone has fun bantering with Dawn French instead. Which is just what we want from a Narnia movie.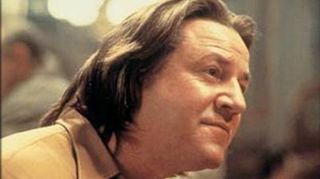 Last Orders (2001)
The Movie: A group of friends – among them Ray (Bob Hoskins) and Vince (Winstone) – set out on a mission to scatter their friend Jack's (Michael Caine) ashes while reminiscing about their time with him.

Winstone Grit: Stoic and mumbly, Winstone's not so much gritty as withdrawn and bolshy here.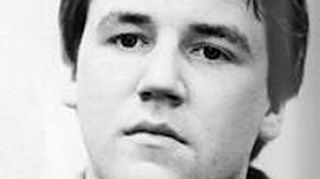 That Summer (1979)
The Movie: Torquay-set drama in which Steve (Winstone) is about to compete in a swimming competition in which he's up against a Scottish guy (Jon Morrison).

Winstone Grit: Even back then, Winstone was playing down-and-out outsiders (Steve has just been released from jail). Not much happens in the film itself, but Winstone gives a decent early performance that promises great things to come.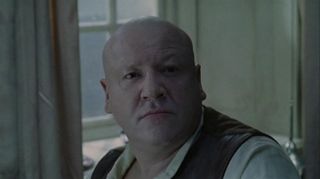 Sweeney Todd (2006)
The Movie: Winstone shaves his head and takes up a sharp blade to play the demon barber of Fleet Street in this BBC production - just a year before Johnny Depp did it.

Winstone Grit: With that grimace and set jaw, you really believe this guy could slit your throat and get away with it (mostly).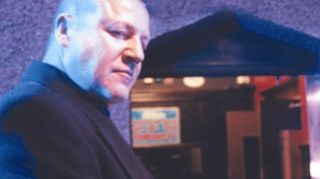 Bouncer (2002)
The Movie: A 10-minute short starring Paddy Considine as 'Knife Man' and Winstone as Dave, a bouncer who narrates his experiences on the door of a London nightclub.

Winstone Grit: Expressionless and monolithic, Winstone's like an immovable slate of granite as the bouncer, letting his narration do the talking.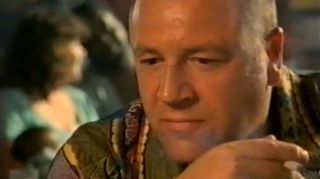 Macbeth On The Estate (1997)
The Movie: A TV movie inspired by The Bard's play, which – as the title suggests – relocates the story of Macbeth to a modern day setting rife with drugs.

Winstone Grit: Winstone pitches up as Duncan, and cleverly walks the moral fence – did he deserve his fate? We won't answer that one for you.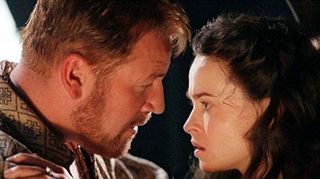 Henry VIII (2003)
The Movie: A two-part TV movie that has Winstone popping on the crown as Henry VIII and taking us through the king's 38-year rule. Emily Blunt also appears.

Winstone Grit: As a cockney king, Winstone cracks jokes and is obviously having a laugh, and his is one of the most unusual takes on our most famous monarch. In Winstone's hands, Henry VIII's a gold-wearing gangster. Sounds about right.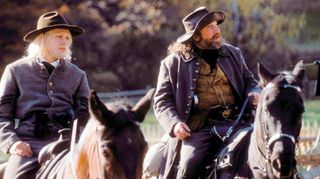 Cold Mountain (2003)
The Movie: Oscar-winning historical drama from director Anthony Minghella, with Jude Law as Inman, a wounded soldier who's attempting to get home to his love, Ada (Nicole Kidman).

Winstone Grit: Snarly and gnarly, Winstone plays an impenitent lawman who'll stop at nothing to reinforce his authority. Terrifying.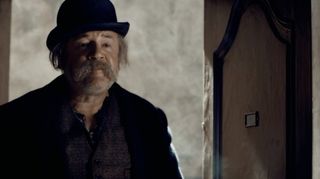 Hugo (2011)
The Movie: Martin Scorsese's first foray in children's films, and an ode to cinema's origins, with Asa Butterly as a young boy living in a Paris train station.

Winstone Grit: He's only in the film for two minutes as an alcoholic watchmaker, but Winstone fully embodies the character – he does in two minutes what many actors fail to do in two hours.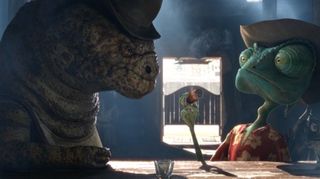 Rango (2011)
The Movie: More mike work as Winstone voices Bad Bill in Gore Verbinski's quirky animated Western. Meanwhile, Johnny Depp plays the titular Rango, a chameleon who becomes the unlikely champion of a rundown town in the Wild West.

Winstone Grit: Winstone's unmistakable tones are the perfect fit for Bad Bill, a slithery nuisance who benefits greatly from the actor's brusque voice work.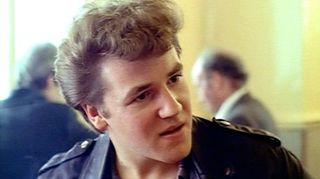 Quadrophenia (1979)
The Movie: Jimmy (Phil Daniels) rebels against his parents, taking drugs and partying up in a search for hedonistic highs. The Who and High Numbers provide the soaring score.

Winstone Grit: Almost unrecognisable with a quiff and leather jacket, Winstone plays a softie bruiser with a wicked sense of humour.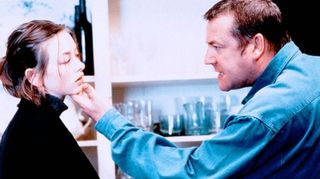 The War Zone (1999)
The Movie: A dark family secret rears its ugly head when Tom (Freddie Cunliffe) is forced to leave London and move to Devon with his family.

Winstone Grit: Winstone steals the show as the family's patriarch, a gobby chatterbox who could be hiding something. Easily one of Winstone's finest turns.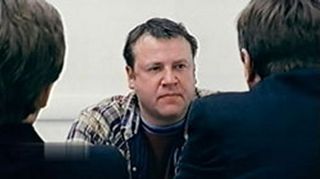 Our Boy (1997)
The Movie: Woody (Winstone) and his wife Sonia (Pauline Quirke) attempt to come to terms with the death of their son, who was killed in a hit-and-run accident.

Winstone Grit: Intense and brooding, Winstone brings shocking emotion to his role as a grieving father. No grit here, but you'll probably find you've got something in your eye.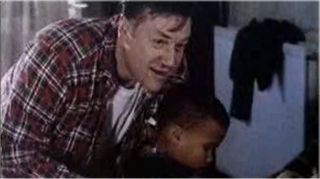 Ladybird Ladybird (1994)
The Movie: Docu-drama from Ken Loach, with Crissy Rock as (Maggie) a woman who fights Social Services for the right to keep her children after a string of abusive relationships.

Winstone Grit: As abusive Simon, Winstone's terrifying, flying into violent rages that are unsettlingly convincing.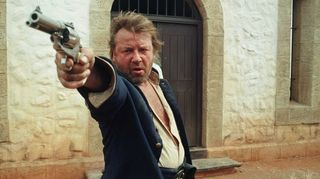 The Proposition (2005)
The Movie: Captain Stanley (Winstone) makes a deal with gang member Charlie (Guy Pearce) – he can earn his freedom and a pardon if he tracks down his gang leader brother and kills him.

Winstone Grit: At the top of his game, Winstone is ragged and unreasonable, and somebody you'd think twice about crossing. He dominates the entire film.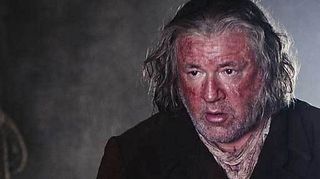 Great Expectations (2011)
The TV Series: The BBC's most recent adaptation of Charles Dickens' tome. Winstone appears as Magwitch, while Gillian Anderson is Miss. Havisham.

Winstone Grit: Emerging from the moors filthy and wild, Winstone makes for a fantastically imposing Magwitch. Ralph Fiennes will have quite a job to match him in this year's new movie adap.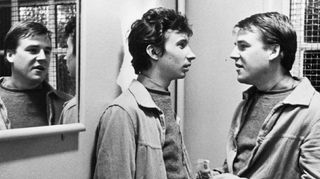 Scum (1977)
The Movie: Alan Clarke's tough crime drama, which examined the lives of young offenders serving time at Borstal, where no attempt at reforming the inmates was made (at the time).

Winstone Grit: In his debut role, Winstone is effortlessly menacing as troublemaker Carlin, lending the film as much as grit as it demands – and then some.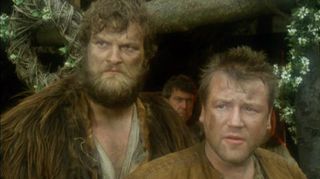 Robin Of Sherwood (1984)
The TV Series: Richard Carpenter's retelling of Robin Hood, with Michael Praed as the princely vagabond, and Winstone playing Will Scarlet.

Winstone Grit: Alternately haunted, vicious and stubborn, Winstone wears numerous hats as Scarlet, and creates a fully-rounded character that really shows off what he can do.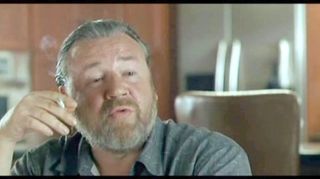 The Departed (2006)
The Movie: Martin Scorsese's remake of 2002 Hong Kong film Infernal Affairs , starring Leonardo DiCaprio and Matt Damon. Winstone plays Arnold 'Frenchy' French.

Winstone Grit: Despite the likes of Jack Nicholson getting in on his gangster territory, Winstone practically steals the show here as a ruthless meanie.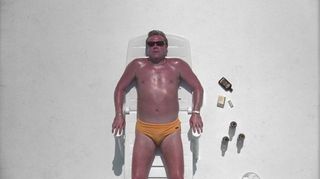 Sexy Beast (2000)
The Movie: Retired safecracker Gal Dove (Winstone) is pulled out of retirement by callous gangster Don Logan (Ben Kingsley), leading to a mammoth heist.

Winstone Grit: Underplaying it to perfection, Winstone is the ideal counterpoint to Kingsley's venomous villain – a cockney wideboy with real low-key brilliance.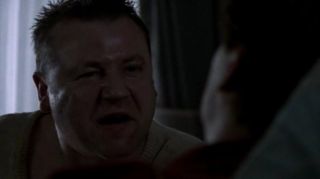 Nil By Mouth (1997)
The Movie : The violent tendencies of Ray (Winstone) causes friction in his family, not least when he kicks his drug addict son Billy (Charlie Creed-Miles) out onto the street.

Winstone Grit: Drunken, abusive and haunted, this is entirely Winstone's show and he doesn't disappoint, delivering his finest performance to date, and the one that all his other roles are measured against. Simply phenomenal.