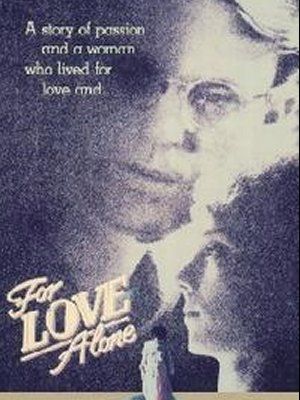 For Love Alone (1986)
Naomi Ellen Watts moved to Australia aged 14 (she was born in England to British parents, and grew up in Wales), and landed her first small movie role four years later in this Aussie drama.

A passion for acting had been burning in the young Watts ever since she saw Fame in 1980 – no doubt a passion she shared with her high school classmate Nicole Kidman. In For Love Alone , Watts plays the girlfriend of a character called Leo, and only appears on screen very briefly.

Star Wattage: Fledgling.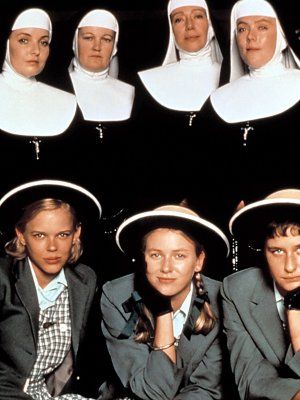 Brides Of Christ (1991)
Watts took a break from acting after For Love Alone , opting to become a professional runway model. She travelled to Japan, but after four months her efforts were still going unrewarded. Watts would later describe it as one of the worst times of her life.

After working as both a shop assistant and an assistant at a fashion magazine, drama classes reignited Watt's passion for acting. Which is when she landed this award-winning mini-series, playing Frances, a student at a Sydney convent school. Six episodes were filmed, and a young Russell Crowe once guest starred.

Star Wattage: Burgeoning.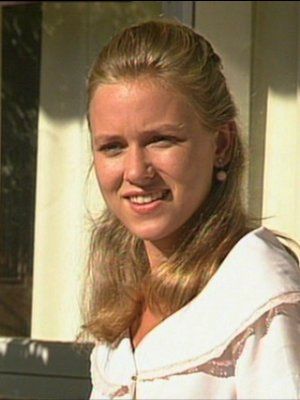 Home And Away (1991)
Watts may have been Brit-born, but she confirmed her newfound Australian identity by appearing in one of the country's biggest soap operas.

As Julie Gibson, she pitched up for a fleeting four episodes. Her appearance was so fleeting, in fact, that if you happened to miss a few episodes of the surf-and-sea soap back in the early '90s, you'll never have even known that she made an appearance at all. Not even YouTube has a clip, and that's saying something.

Star Wattage: Minimal.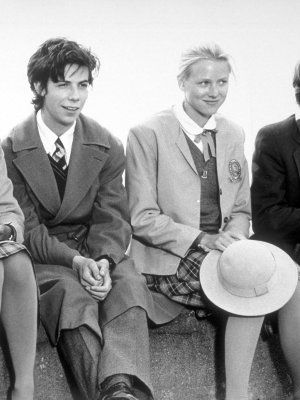 Flirting (1991)
Watts was reunited with high school buddy Nicole Kidman in this indie coming-of-ager, which also starred a young Thandie Newton.

Directed by John Duigan, it's the second in his planned autobiographical trilogy, which began with 1987's The Year My Voice Broke . Watts is the friend of a girl who becomes the romantic object of desire for young Danny Embling. But as the budding teen romance flourishes, the youngsters come up against confusing racial politics.

Star Wattage: Growing by the day.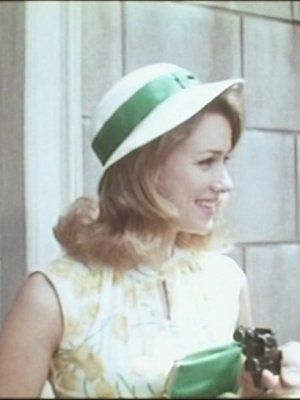 Matinee (1993)
A period comedy directed by Joe Dante, John Goodman is the star in this loving tribute to William Castle. The plot follows a film marketer who releases a kitschy horror movie during the Cuban Missiles Crisis.

Watts crops up as 'Shopping Cart Starlet' in a case of film-within-film cleverness. Her film shows on a TV, which means you have mere minutes to catch a glimpse of her before she's gone again. With her coiffed 'do and impeccable styling, though, she looks every bit the star in the making.

Star Wattage: Diluted.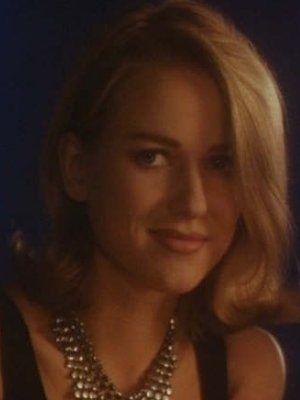 Gross Misconduct (1993)
Watts graduates to a lead role at last, playing Jennifer Carter, an attractive young college student who takes a liking to her liberal arts professor, Justin Thorne (Jimmy Smits).

When she seduces him, he succumbs to her charms. But then Jennifer accuses the professor of rape, and we soon learn that she has a rather odd relationship with her father...
At just 25 years old, Ms Watts' screen prowess is unmistakable. This girl's going places.

Star Wattage: Fierce.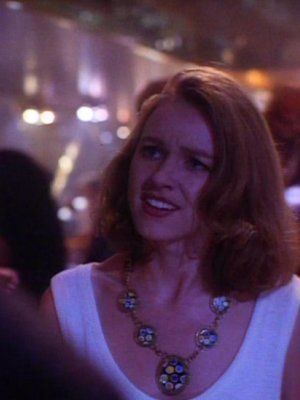 The Custodian (1993)
Watts it back down near the bottom of the cast list again, playing second fiddle to the likes of Hugo Weaving. He's Detective Church, a rather mean policeman who likes to use his power to intimidate and corrupt.

But Detective Sergeant James Quinlan (Anthony LaPaglia) is having none of it, and decides to expose the corruption that's turning his department into a minefield of clashing egos.
Our favourite blonde bombshell barely figures into the plot - but at least she has a nice big necklace to make up for it.

Star Wattage: Resting.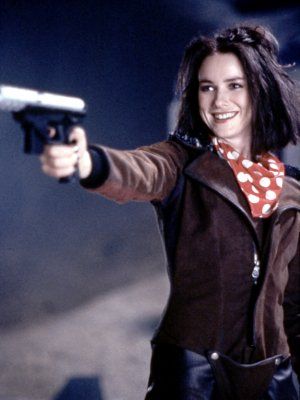 Tank Girl (1995)
Making the gradual transition from Australian to US films, Watts grabs a plum role in this wacky, colourful comic book adaptation.

Directed by Rachel Talalay, Lori Petty stars at the titular Tank Girl, while Watts dyes her hair dark and slips into futuristic togs to play her accomplice Jet Girl. Together, the pair navigate a dystopian earth in the year 2033. Watts uses her Aussie accent for the role.

Star Wattage: Boosted by cult batteries.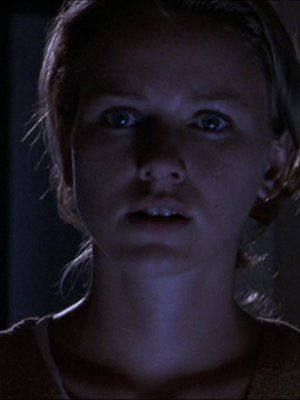 Children Of The Corn: The Gathering (1996)
Fourth in the increasingly interminable Children Of The Corn film series, and an obligatory cheapie horror credit on Watts' fledgling CV.

When Grace Rhodes (Watts) returns to her home town, she discovers that the children are all acting strangely – including her young sister.
Tragically, they're all under the command of a murdered child preacher named Josiah who's seeking revenge from beyond the grave. Silly sequel, but a good trial run for Watts' 'scared face'. That'll come in handy later.

Star Wattage: She's the only one acting.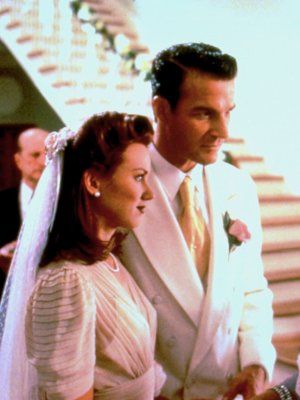 Timepiece (1996)
Watts shares air with Darth Vader himself – or, alright, James Earl Jones. He's an old clockmaker who suffers racism attacks in the 1940s. When one of his hecklers turns up deader than a dodo, the clockmaker is put on trial for murder.

But the case gets really interesting when family man David Parkin (Kevin Kilner) comes forward and admits to having committed the crime himself in defence.
A still-dark-haired Watts merely adds eye candy support as Parkin's young wife.

Star Wattage: Glimmering in the background.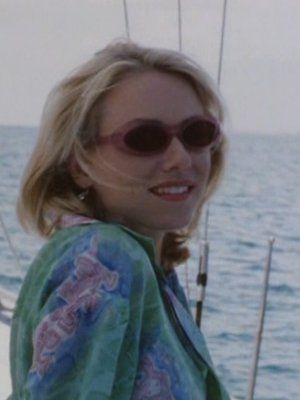 Under The Lighthouse Dancing (1997)
Watts heads back to Australia for this production, which follows six friends who head to the Aussie coast for a weekend. When two of their company announce they're going to get married, the others rally around them, knowing that the bride-to-be is very ill.

Filled with lush scenery, Under The Lighthouse Dancing is a character piece that deals with love, life and hope.

Star Wattage: Shining nicely as part of a larger ensemble.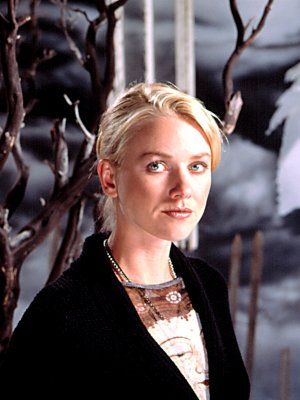 Sleepwalkers (1997)
Watts almost lands every actor's dream – a steady paycheck – with this short-lived sci-fi TV series, which aired on NBC in the States in 1997. Nine episodes in total were filmed, but NBC cancelled the series after only two episodes had aired.

Created by Blade movie guru David Goyer, the show followed a team of researchers who used new technology to enter the dreams of psychiatric patients. Then, from the inside, they diagnosed their problems. Watts played Kate Russell, one of the team workers.

Star Wattage: Snuffed out.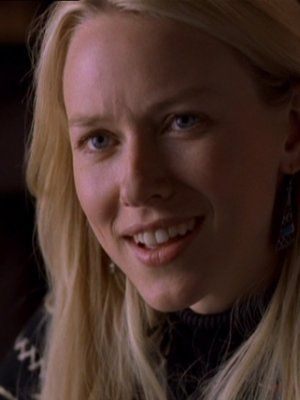 The Hunt For The Unicorn Killer (1999)
Sticking with TV, Watts stars in this mini-series. She's the girlfriend of 1970s activist Ira Einhorn, and later his victim. Tom Skerritt pitches up as Watts' father, who attempts to get Einhorn banged up for his crime.

Another NBC production, Hunt For The Unicorn Killer aired as a four hour, two-part film.

Star Wattage: Snuffed again, but for a different reason this time.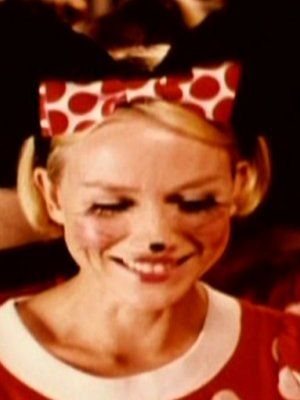 Strange Planet (1999)
"I will not sulk about not having a boyfriend," swears Alice (Watts) as the year 2000 dawns. Along with her two housemates, she's happy being single, but sick of meeting Mr Wrong around every corner. By year's end, they'll surely be fixed up with Mr Right.

A bouncy romantic comedy, Strange Planet is a predictable feel-good soufflé.

Star Wattage: Holding steady.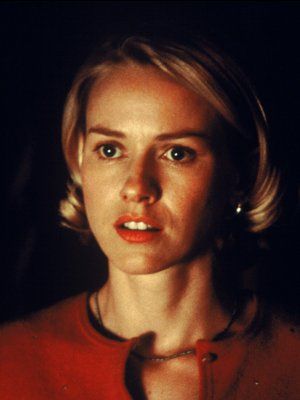 Mulholland Drive (2001)
Finally, a little kudos. Watts paired up with Master Of The Weird aka David Lynch for this trippy mind-scramble, and earned herself a Best Actress award at the National Society Of Film Critics - as well as Breakthrough Performance Of The Year courtesy of the National Board Of Review.

Betty Elms (Watts) is an aspiring actress who meets an amnesiac woman who was the sole survivor of a car accident on Mulholland Drive. In a film that twists reality and dreams together, Watts turns in a fearless, breathless performance.

Star Wattage: Off the chart.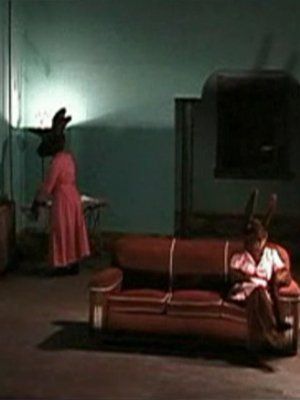 Rabbits (2002)
A series of short films directed by David Lynch, Rabbits amounts to an eight episode collection of short videos that follow three rabbits "living with a fearful mystery".

Watts provided the voice of Suzie, the rabbit who's sitting on the sofa. A typically weird offering from Lynch, his off-the-wall experiment will be debated and analysed for years to come. Notably, some snippets from Rabbits also crop up in Lynch's film Inland Empire.

Star Wattage: Miraculously not stifled by the rabbit get-up.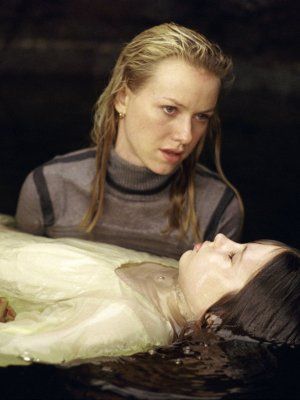 The Ring (2002)
Not many actresses can boast that they received rave reviews for a horror movie. But Watts isn't just any actress.

Starring in this English-language remake of Hideo Nakata's video tape horror Ringu , Watts earned critical acclaim as a young journalist who gets drawn into an investigation surrounding a supposedly cursed video tape. Coming at the beginning of Hollywood's descent into remake obsession, director Gore Verbinksi delivers a layered, creepy re-do that holds up to the original.

Star Wattage: We were too scared to notice.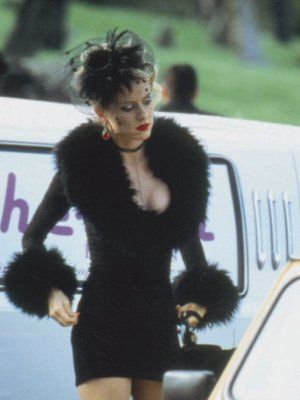 Plotz With A View (2002)
Also known as Undertaking Betty , this comedy romance follows the plight of an unhappily married woman and the undertaker who's in love with her.

Together, they plot to fake her death so that they can be together – but the course of love never did run smoothly. A gentle comedy from the director of Virtual Sexuality .

Star Wattage: In spades; just check out that outfit.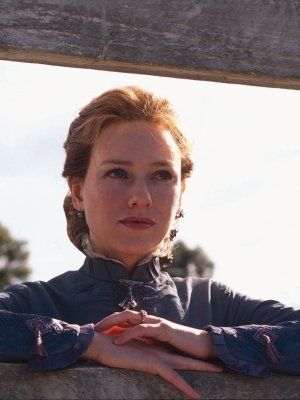 Ned Kelly (2003)
Another Australian film, this one starring Watts' fellow countryman Heath Ledger. He's the titular Ned, who forms an Irish Australians gang in the 19th century. The film drew mostly on Robert Drewe's book Our Sunshine , and was met with generally favourable reviews.

Watts plays Julia Cook, a wealthy, well-dressed member of the bourgeoisie.

Star Wattage: Understated and modest.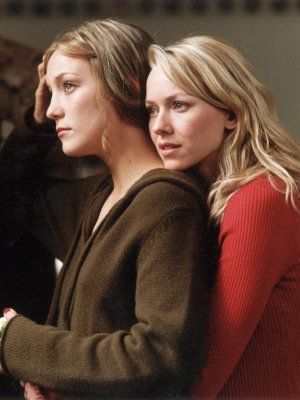 Le Divorce (2003)
A bubbly comedy based on Diane Johnson's bestseller, Le Divorce finds Watts playing the pregnant, Paris resident Roxy. When her sister Isabel (Kate Hudson) comes to stay, tensions rise as she embarks on an affair with two different French men.

Though the film didn't do well with critics, Watts shows she a dab hand with comedy – even when up against comedy-in-her-blood Kate Hudson.

Star Wattage: Tres bien.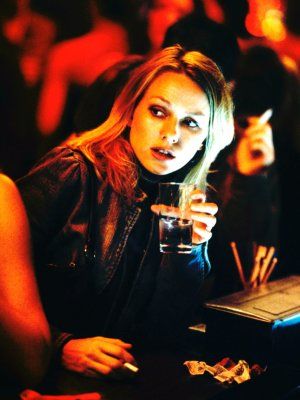 21 Grams (2003)
Now we're getting into the big league. Watts landed her first (and, so far, only) Academy Award nomination for Best Actress with 21 Grams . "It's far beyond what I ever dreamed for," the actress said of the acclaim, "that would have been too far-fetched."

Moody and thoughtful, acclaimed filmmaker Alejandro González Iñárritu presents 21 Grams as a non-linear drama that sees Watts playing the grief-stricken mother of a car accident victim. It's a powerfully demonstrative turn from the blossoming actress.

Star Wattage: Burning bright.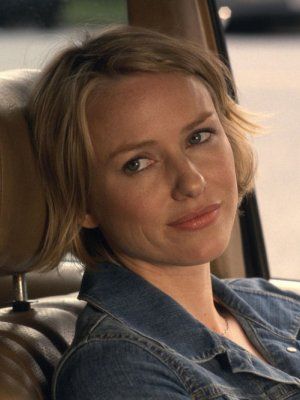 We Dont Live Here Anymore (2004)
Proof of Watts' growing Hollywood heft came with this celebrated indie, which found her taking on the dual role of producer and star. Based on the collection of short stories We Don't Live Here Anymore and Adultery by Andre Dubus, the plot follows the breakdown of two marriages after a destructive indiscretion.

A continuation of Watts' love for drama, We Don't Live Here Anymore is a grim and emotional melodrama.

Star Wattage: Holding fast against Laura Dern.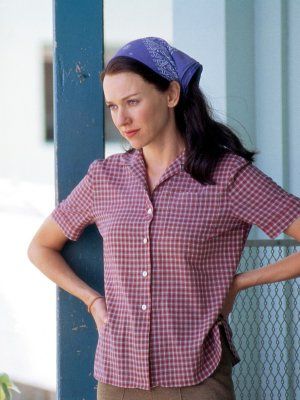 The Assassination Of Richard Nixon (2004)
After starring opposite Sean Penn in 21 Grams , Watts again shares screen time with him in this period drama. She's Marie Andersen Bicke, once married to salesman Samuel J. Bicke (Penn). It's 1974, and he's plotting to kill President Richard Nixon.

Celebrated as a daring drama, Assassination refuses to condemn Bicke as a person, instead inviting us to understand the motivations behind his evil endeavours. A sober, sensation-free character study.

Star Wattage: Steady.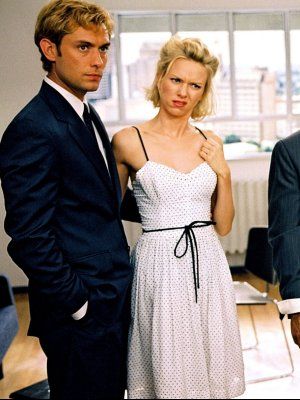 I Heart Huckabees (2004)
Watts joins a stunning cast in David O. Russell's lauded comedy, starring opposite Dustin Hoffman, Jason Schwartzman, Lily Tomlin, Jude Law, Isabelle Huppert and Mark Wahlberg.

Watts plays Dawn Campbell, the face and voice of Huckabees, a chain of department stores that are taking over the United States. Meanwhile, Hoffman and Tomlin are 'existential detectives' who investigate the meaning of their clients' lives.
This is Watts doing screwball crazy - and excelling, as usual.

Star Wattage: Glowy.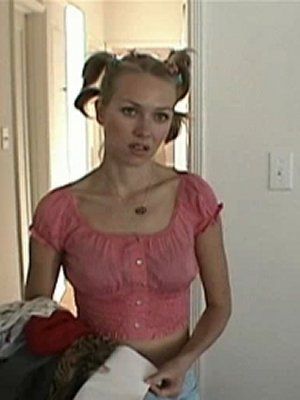 Ellie Parker (2005)
Watts jumps into (film production) bed with Mulholland Drive screenwriter Scott Coffey. A project that apparently grew out of their friendship, it's a semi-autobiographical tale following a young woman who's struggling to become an actress in Los Angeles.

Originally filmed as a short in 2001 (which Watts also co-produced), Coffey spent four years expanding it into a feature film. Chevy Chase makes an appearance.

Star Wattage: On the rise again.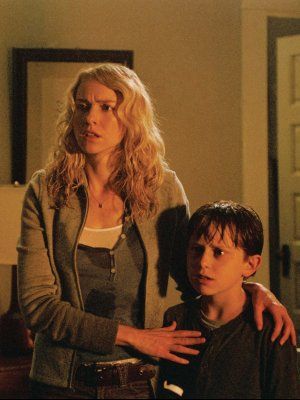 The Ring Two (2005)
Watts returns to one of her more acclaimed roles, but this sequel to 2002's successful The Ring failed to earn her the same praise the second time around. A mind-numbing, illogical misstep, Ring Two suffered terrible reviews.

Not even Hideo Nakata, the Japanese director behind the original Ringu , manages to iron out a truly horrendous script. This time around, Watts' journalist has relocated to Oregon to start life anew with her son. But it seems something's followed them...

Star Wattage: Having a glitch, normal service will resume shortly.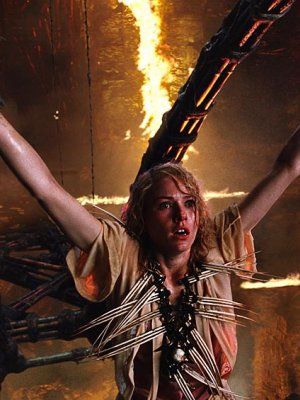 King Kong (2005)
A giant ape is Watts' unconventional co-star in Peter Jackson's epic, three-hour-plus love letter to the 1933 King Kong . Watts steps into the shoes of wannabe actress Ann Darrow (a part previously, iconically, played by Fay Wray), whose hopes of becoming a star seem unattainable in a New York gripped by the Great Depression.

But when she's offered a job filming on the mysterious Skull Island, she encounters a giant beast known as Kong, and discovers a kindred spirit in him. Despite the outlandish premise, Watts' sensitive performance adds plausibility to proceedings.

Star Wattage: Blinding.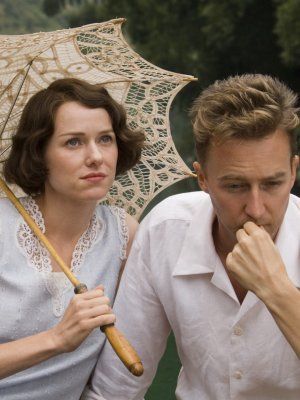 The Painted Veil (2006)
Watts mixes business with pleasure for The Painted Veil , as she stars opposite new hubbie Liev Shreiber in this costume drama.

As Kitty Garstin Fane, she's a vacuous London socialite who's trapped in a loveless marriage.
When she moves to Shanghai with her husband, Kitty embarks on an affair with another man (ironically played by Shreiber). The film, the third film adap of W. Somerset Maugham's 1925 novel, was greeted with general positive reviews.

Star Wattage: Fair to middling.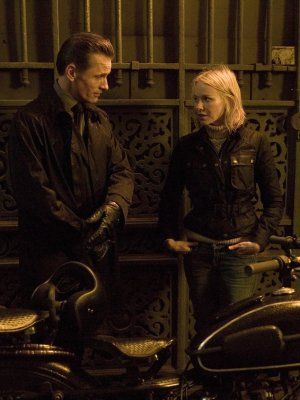 Eastern Promises (2007)
View London noted that Watts managed to strike up "an intriguing balance between strength and emotional vulnerability" with her performance in this David Cronenberg film (the director's second non-horror outing with muse Viggo Mortensen).

A gritty crime thriller set in London, Eastern Promises finds Watts playing a British midwife who encounters the Russian Mafia and is pulled into their underground interactions. Promises earned high praise and won several awards.

Star Wattage: Crucially not eclipsed by Mortensen's.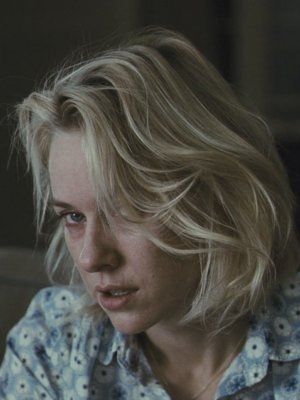 Funny Games (2007)
Despite having come up against harsh criticism for The Ring Two , Watts threw herself whole-heartedly into another remake with this English-language re-do of the controversial Austrian film.

As a consequence, Watts became labelled 'queen of the remakes' by certain press outlets – a moniker that wasn't helped by news the actress was to star in a new version of Hitchcock's The Birds . In Funny Games , Watts is a holidaying mother whose family is targeted by vicious teens and placed under house arrest. It kicked started a movie obsession with house invasion horror.

Star Wattage: Terrifyingly dazzling.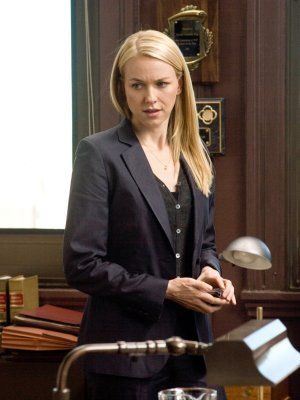 The International (2009)
It's time for the running shoes, as Watts plays an assistant district attorney in this political thriller from director Tom Twyker. She's Eleanor Whitman, who's investigating the IBBC for money laundering and terrorism alongside Interpol agent Louis Saliner (Clive Owen).

Their hunt leads them into a bitter battle against corrupt organisations that takes them from Germany to New York. Despite Watt's earnest turn, the film remains most famous for its shoot-out in the Guggenheim Museum, and garnered only moderate reviews.

Star Wattage: Flaxen.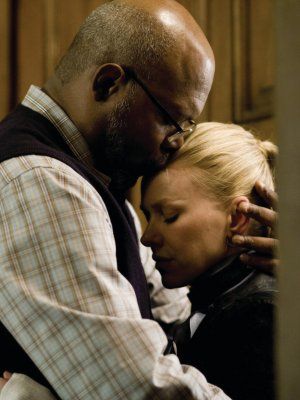 Mother And Child (2009)
Debuting at the Sundance Film Festival, Mother And Child had Watts taking on the role of Elizabeth, a young woman who was given up for adoption at birth by her teenage mother. Now a successful lawyer, Elizabeth meets Paul (Samuel L. Jackson) and falls pregnant by him.

Watts gives her all in an uncompromising indie that was eventually award the Grand Prix du Jury at the Deauville American Film Festival. Its bee sting ending is unapologetic and haunting.

Star Wattage: Murky but mesmerising.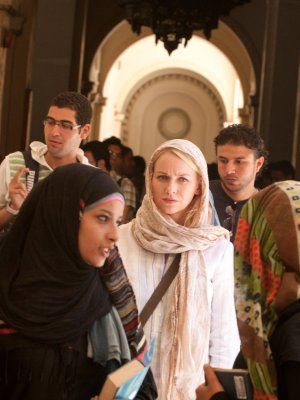 Fair Game (2010)
Back to politics again, this time Watts playing real-life CIA agent Valerie Plame, and co-starring with Sean Penn for a third time. Set in the aftermath of the 9/11 terrorist attacks, Plame has her cover blown by White House officials and scrambles to get her life back into working order.

Next up for Watts is Woody Allen's You Will Meet A Tall Dark Stranger (out next week), horror film Dream House , Marilyn Monroe biopic Blonde and Clint Eastwood's J. Edgar . Fair Game opens in cinemas today, 11 March.

Star Wattage: Steady glow.