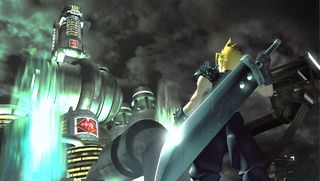 Far from the "final" fantasy
Its hard to believe, but its been fifteen years since Final Fantasy VII launched in North America to critical and commercial success. Since then its added plenty of fuel to the which Final Fantasy is the best? debate, and many fans have never stopped singing its praises. Love it or not, youd have to agree that FFVII is one of the most memorable titles in gaming history; here are 15 reasons why.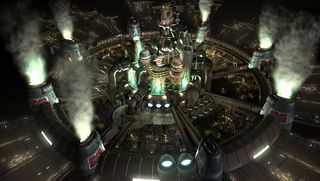 It showed you what the PlayStation could do
When Final Fantasy VII was released, the original PlayStation was about two years old in North America. Many of the early games in the original PlayStations library didnt truly show off the consoles potential, and Final Fantasy VII blew most of them away. The first Final Fantasy to appear on a non-Nintendo system, FFVII was so full of content that it felt almost endless. At the time, a game that needed three whole discs seemed impossibly huge, and the final product showed you why Squaresoft had to ditch Nintendos cartridges for the CD-ROM format. And though the graphics look laughably dated now, they were groundbreaking at the time, giving you an idea of what the PlayStation was capable of and permanently embedding Final Fantasy VII in your memory.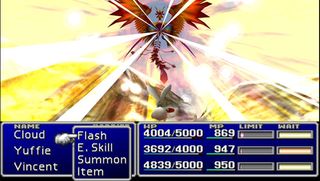 It made you care about RPGs
Yes, there were plenty of role-playing games in North America before Final Fantasy VII, but most of them went unnoticed by the gaming public before FFVII. You might have missed out on the NES and SNES Final Fantasies, but FFVII, with its unreal graphics and huge world map, was too good to pass up. And after you played it, you realized: Hey, this is a cool genre! Without Final Fantasy VII, you might have continued to stick to shooters, platformers, or whatever your preferred genre was, and missed out on the many amazing role-playing games to be released in the last 15 years.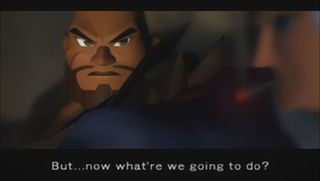 It had a compelling plot
Final Fantasy VII jumped right into the action, not wasting any time on character exposition and plot--at least, not right away. As more layers were peeled back, the story became more and more involved. With each new location explored, the plot thickened, though it never felt overly complicated. Throughout it all, Cloud and company were trying to evade the Shinra and defeat Sephiroth to achieve the seemingly unattainable goal of saving the planet, so there were constant sources of conflict. And just when you think youve got it figured out, the storys twists and turns kept you guessing and held your attention from the first fight to the final battle--and long after.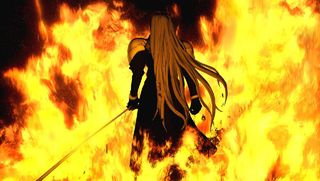 The characters were fascinating
At first, FFVIIs characters seemed like complete clichs: the hardened mercenary with memory problems; the innocent girl who needed to be protected; the angry black dude; and the busty lady with an impossibly short skirt. Over time, however, you realized just how interesting these characters, and the rest of the games, really were. They had backstories that were fascinating, tragic, and made sense of their motivations. Their histories fleshed them out and made them deep, and their roles within Final Fantasy VII built upon these stories. Bits and pieces of each character were revealed slowly throughout the game, and by the end you really understood each party member, secondary character, and foe.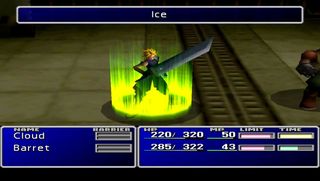 The Materia system gave combat a unique edge
Though debates about Materia vs. Draw still rage to this day, FFVIIs Materia system added a layer of strategy to combat not seen in most RPGs. By equipping Materia to a characters weapons, the system tied together the physical and magical aspects of battle. This meant choosing a weapon upgrade was about more than sheer power; what if it was stronger but didnt have enough Materia slots? What if it had many slots, but none of them were connected? Though it took some time (and a lengthy dialogue tutorial from Barret) to learn and master, it was well worth it, and by the end of the game you were searching the far reaches of the map for just the right piece of Materia to use in the fight against Sephiroth.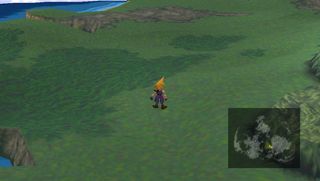 The huge world map was full of places to explore
The early hours of Final Fantasy VII had you stuck in Midgar, making your way from district to district of the run-down slums. When Cloud and his party finally broke free, the world map was your oyster. You couldnt wait to see what each new town held, or eagerly explore every cave, or even rush into the marsh to fight the Midgar Zolom well before you were strong enough. Using Chocobos, a buggy, Tiny Bronco, and eventually the Highwind gave you even more freedom to explore, and you wouldnt stop playing until every nook and cranny of the map had been crawled over. FFVII gave you more than just a fleshed-out environment; it added a sense of wonder to what could have been a very mundane system of exploration.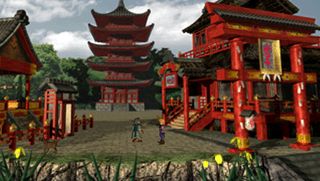 The side quests were as memorable as story missions
Yuffie and Vincent are two of the most popular characters in Final Fantasy history, yet you could play through all of FFVII without meeting either one of them. Some of FFVIIs side quests were longer than the campaigns of most games, which allowed you to have some control over Clouds experience and play the game the way you wanted to, not the way its structure allowed. Choosing a date for a night at Gold Saucer made you regret that time you were mean to Tifa, excavating a key to Midgar gave you a way back into the city where it all began, and creating Master Materia made you feel invincible, even though you didnt have to do any of those things. Oh, and then there are the Chocobos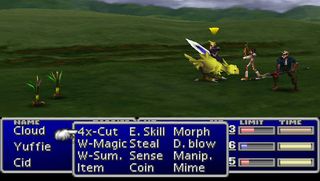 Catching, breeding, and racing Chocobos were addictive hobbies
Chocobos are more than just overly large chicken-like creatures that got you from point A to point B. With the right tools, plenty of gil, and almost infinite patience, you could breed them to create special Chocobos with different abilities. You bought all the stalls in the Chocobo stable, equipped your lure, and captured a male and female in the wild to get started, but that was just the beginning. Once you started breeding--only with the right greens and nuts, of course--you created green, blue, black, and finally even gold Chocobos, releasing the ones that didnt turn out right (or just angrily hitting the reset button). Or, if that was too time consuming, you could just take your Chocobos to Gold Saucer and race them for a profit! The Chocobos were pretty much a game within a game, which is why they stand out so much. Well, that, and the Chocobo dance.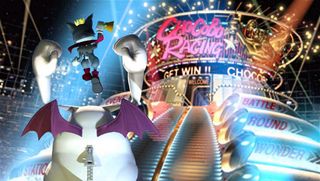 Mini-games gave you more to love
When you needed a break from hunting Sephiroth or escaping Shinra forces, you could just head on down to Gold Saucer and leave the battles behind, at least for a little while. The bright, vibrant amusement park city had games galore--if betting on Chocobos wasnt your thing, you could always head to the Speed Square for a quick on-rails shooter. The Battle Square let you put your combat skills to the test for some lovely prizes, or you could just check out the arcade-like Wonder Square. And if Gold Saucer was too loud for your tastes, there were plenty of mini-games built right into the campaign: snowboarding, a squat competition, and Fort Condors tower defense, just to name a few. These sequences, whether mandatory or voluntary, gave you a break from the action and some fresh gameplay before returning you to the traditional RPG format, which kept the FFVII from feeling redundant and boring.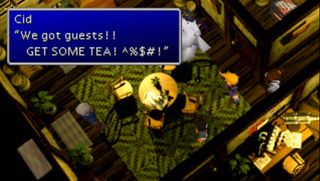 Theres plenty of humor to break up the tension
Final Fantasy VII was a dramatic game full of death and destruction, but there were also plenty of laughs along the way. The dialogue provided plenty of comic relief, even in the most tense situations. Barrets and Cids cursing fits of anger were often hilarious, as were Barrets constant complaints while climbing the steps of the Shinra building. Clouds awkward attempt at cross-dressing, the appearance of Fat Chocobo, Heideggers tendency to slap people, and Yuffies disgust about being kidnapped are just a few examples of the light-hearted humor that kept FFVII from being an overwhelming drama-fest, and the contrast has helped keep the game fresh in your memory for years.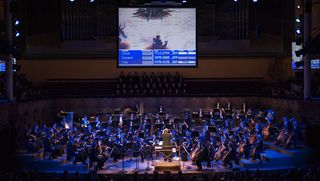 The soundtrack was (and still is) incredible
There are few video game soundtracks that come close to FFVII's near-perfection. Nobuo Uematsus masterful score is memorable from the first note to the last: The intriguing opening bombing mission theme; the boss theme, letting you know that things were getting real, followed by the satisfying victory fanfare; Aeriths tear-jerking theme music; the terrifying insanity of One-Winged Angel; and of course, the Chocobo tunes, which expressed a lighter side of the game. Without each and every note played throughout FFVII, it wouldnt have been the same game, and it probably wouldnt have stuck with you for so many years.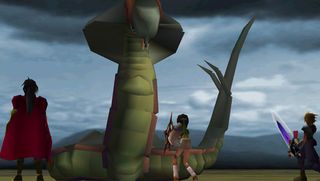 There were plenty of epic boss fights
Accompanied by a riff sure to get you psyched up for a big fight, the boss battles of Final Fantasy VII ranged from absurd to seemingly impossible. Whether you were facing off against various Shinra members, attempting to survive the latest iteration of Jenova, trying your luck against Emerald Weapon, or finishing off Sephiroth once and for all, the variety in boss fights kept them from ever being stale. For the most part, they offered a challenge without being cheap, sometimes requiring you to change your strategy in order to achieve victory. The epic boss battles not only represented important story moments; they kept Final Fantasy VII on your mind long after the credits rolled.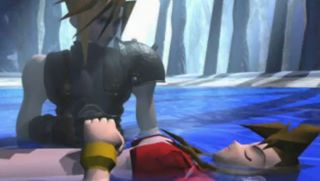 It was likely the first game to make you cry
Aeriths death in Final Fantasy VII is one of the most shocking moments in video game history, and though its considered clich now, at the time it was totally unexpected. Remember, this was one of the games major characters--a playable character, with the items you provided still equipped--and her death took place not even halfway through the game. When Sephiroth dropped from the sky and plunged his sword through Aeriths torso, and the haunting first notes of Aeriths Theme began to play, it was hard to hold back tears (as we discussed when we listed the Top 7 Saddest games). The heartbreaking scene in the City of the Ancients used all of the other elements that made FFVII so great, like the characters, visuals, and score, and combined them to make a truly unforgettable moment that probably reduced many of you to tears. And for a lot of you, it was the first time a video game made you feel that way.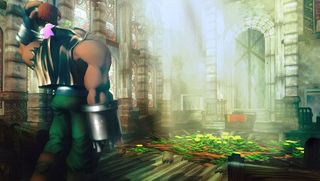 It has held up remarkably well
How many of your most beloved games from previous generations are still completely enjoyable today? Advances in graphics, technology, and gameplay have rendered some former favorites completely obsolete, but not FFVII. Though the graphics are dated, the gameplay mechanics are still unique and addictive, and the score remains among the best in video game history. Fifteen years later, its still a great game whether youve played it a handful of times or youre going in blind. The game broke sales records when it was rereleased on the PSN in 2009, and a recent PC release also generated a lot of excitement. Gaming may continue to advance, but youll never outgrow Final Fantasy VII.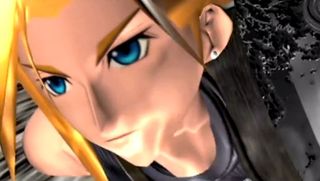 It gives gamers common ground
Who did you go on a date with at Gold Saucer? Did you pick the right outfit when you had to cross-dress to spend the night with Don Corneo? Could you beat Ruby Weapon? Remember the first time you watched Aerith die? As such a widely beloved game, Final Fantasy VII gave you something to bond over. To this day, if youre in a room with a bunch of gamers, chances are high that many of them will have opinions about Final Fantasy VII. Even strangers will gladly share stories about the game and how it affected them. The fact that you still have so much to say about your experiences about FFVII a decade and a half after its release is what has kept it memorable all these years, and it will probably still be considered a significant game 15 years from now.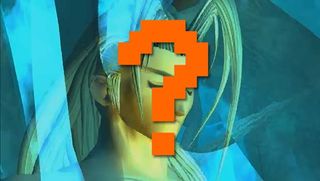 What did we miss?
There are a lot of reasons why Final Fantasy VII is so memorable here, but the experience was different for everyone. What reasons should we have listed? Why do you think FFVII is so memorable?
And if you want more RPG goodness check out the best JRPGs of all time and our list of the best MMORPGs.