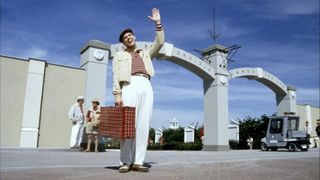 The Truman Show (1998)
The Unlikely Leading Man: Rubber-faced goofball Jim Carrey, who'd previously spent most of his time in outlandish comedies like Ace Ventura and Dumb & Dumber.

Here, he plays Truman, who's the unwitting lead in a complex reality TV show.

How He Got The Part: It was all down to director Peter Weir, who felt confident that Carrey was perfect for the role.

He was right. Carrey balances the comedy with the inherent tragedy of Truman's situation perfectly, and proved he could handle the lead in something other than a funny flick.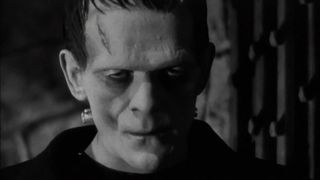 Frankenstein (1931)
The Unlikely Leading Man: Boris Karloff, who slathered on the prosthetics to play Frankenstein's Monster in James Whale's adaptation of Mary Shelley's creepy tale.

How He Got The Part: Well, he just sort of looks like Frankenstein's Monster, doesn't he?

It helped that Karloff was a shave off six feet and didn't mind wearing the platform shoes that added another four inches to his already-towering height.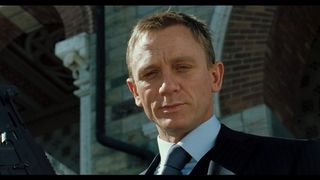 Casino Royale (2006)
The Unlikely Leading Man: Though it's hard to imagine why the fans were so outraged when "short, blond, craggy" Daniel Craig was cast as James Bond in this series refresh, Craig's casting caused a ripple of outrage in the 007 community.

There was even a website, danielcraigisnotbond.com

How He Got The Part: Though apparently over 200 actors were considered before Craig was cast, the producers felt that Craig was exactly what they needed in order to introduce a grittier, tougher, more rugged Bond.

And boy did Craig deliver, later taking the series to an all-time high with Skyfall 's £1bn payload.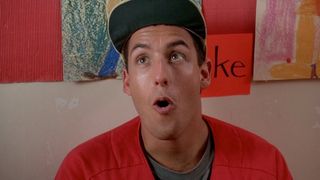 Billy Madison (1995)
The Unlikely Leading Man: "Not an attractive screen presence, he might have a career as a villain or a fall guy or the butt of a joke, but as the protagonist his problem is he creates the fingernails on the blackboard."

That was Roger Ebert's appraisal of Adam Sandler in this goofy comedy, in which Sandler plays Billy, a grown man who goes back to school.

How He Got The Part: Sandler wrote the part for himself, and he's carved a niche out in the comedy genre for goofball funny flicks that are certainly an acquired taste…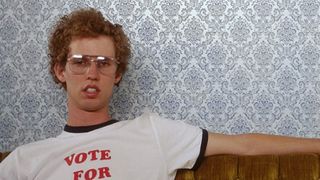 Napoleon Dynamite (2004)
The Unlikely Leading Man: Jon Heder, who was initially paid just $1000 to play the titular nerd.

The oddball comedy follows Napoleon's attempt to become high school class president.

How He Got The Part: The part pretty much calls for somebody, um, unconventional, and Heder's curly mop, big teeth and glasses helped him fit the role perfectly.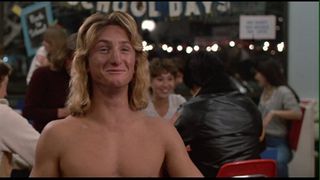 Fast Times At Ridgemont High (1982)
The Unlikely Leading Man: Sean Penn. Though Brian Backer takes the more conventional role of leading male, Penn's a scene-stealer as perpetually-high surfer dude Jeff Spicoli.

This despite the fact that he looks pretty much nothing like a surfer dude, fake blond locks and sun-cream aside.

How He Got The Part: The beauty of this casting is that Spicoli clearly fancies himself as a surfer even though he clearly isn't one - and Penn's hysterical impression of a wave-rider is spot on.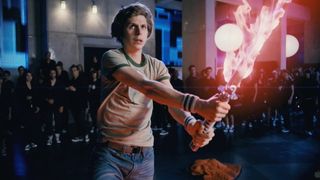 Scott Pilgrim Vs The World (2010)
The Unlikely Leading Man: Juno and Arrested Development star Michael Cera, who plays the titular Pilgrim - a wannabe musician who's also a bit of an idiot.

He lives in his own videogame reality, and has to fight Ramona Flowers' seven evil exes if he wants to date her.

How He Got The Part: Wright cast Cera after getting hooked on Arrested Development, believing that Cera could pull off playing a character who "audiences will still follow even when the character is being a bit of an ass".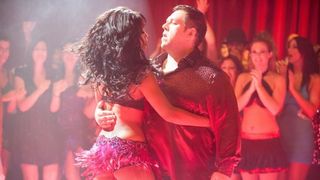 Cuban Fury (2013)
The Unlikely Leading Man: Nick Frost, who's admitted being terrified of dancing.

Which is odd, because Cuban Fury has him starring as a one-time dancing champ who decides to slip back into his dancing shoes in order to woo new boss Rashida Jones.

How He Got The Part: Well, he came up with the premise of the film himself, which probably helped...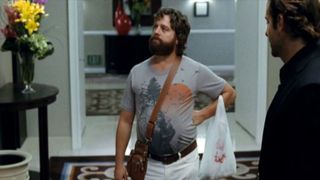 The Hangover (2009)
The Unlikely Leading Man: Funny guy Zach Galafianakis, who plays man-child Alan in this bachelor-party comedy.

How He Got The Part: Galafianakis was already friends with other cast members Ed Helms and Bradley Cooper, which meant the actors were able to establish an easy chemistry as their characters.

Also, he's just really funny in this first Hangover , meaning Todd Phillips would have to have been crazy not to cast him.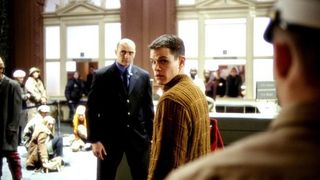 The Bourne Identity (2002)
The Unlikely Leading Man: Likeable everyguy Matt Damon, whose big screen roles pre-Bourne mostly consisted of him playing gawky young bucks.

Not so with Bourne , in which he transformed himself into an action hero - perhaps one of the most unlikely transformations ever.

How He Got The Part: Director Doug Liman was interested in an action hero who felt like a real, 3D character - which is why he wanted an Oscar-winner in the role.

For his part, Damon was as gung-ho as you'd expect, training for three months and insisting he do most of his own stunts.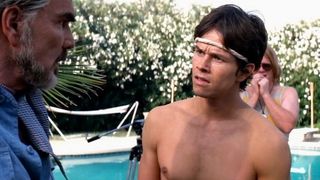 Boogie Nights (1997)
The Unlikely Leading Man: Mark Wahlberg, a hitherto mostly untested rapper-turned-actor whose previous movie credits included a small role in The Basketball Diaries and schlocky thriller Fear .

How He Got The Part: When Leonardo DiCaprio turned down the role of porn star Dirk Diggler, he instead suggested his Basketball Diaries co-star Wahlberg for the role.

It was lucky that he did, because Wahlberg ended up with the first big dramatic role of his career, shushing naysayers with a performance that showed he was more than a pair of Calvin Kleins. And then he went and conquered comedy…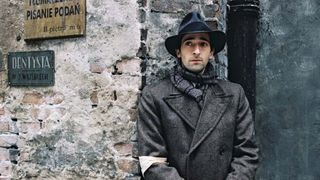 The Pianist (2002)
The Unlikely Leading Man: Adrien Brody, who beat out 1,400 other actors for the role of Wadysaw Szpilman, a musician caught up in the midst of World War II.

How He Got The Part: Director Roman Polanski thought he was the perfect fit for the role, and he wasn't wrong.

Brody lost weight, plus sold his car and apartment in order to get into character, proving he wasn't above a little extreme behaviour for his craft.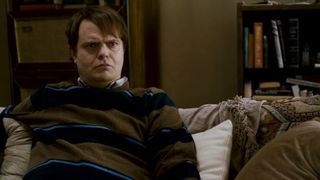 Super (2010)
The Unlikely Leading Man : The Office star Rainn Wilson, who here plays Frank, a regular guy who decides to become superhero The Crimson Bolt.

Think a middle-aged Kick-Ass.

How He Got The Part: Director James Gunn wanted John C. Reilly for the role back in 2002 when he wrote the script, btu Reilly was considered too much of a small fish.

Cue Wilson getting a popularity boost thanks to The Office . He was sent the script, loved it and the rest is history.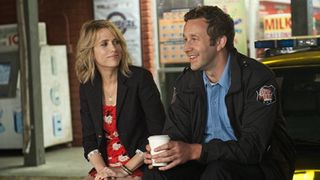 Bridesmaids (2011)
The Unlikely Leading Man: Chris O'Dowd, who plays Officer Nathan Rhodes in Kristen Wiig's laugh-out-loud comedy.

Wiig is thirtysomething Annie, who doesn't understand why Rhodes likes her so much.

How He Got The Part: O'Dowd proved he could hold his own against Wiig during a lengthy test session in which he had to keep up with her insistent improv-ing.

According to O'Dowd that session "went really well", and the rest is history.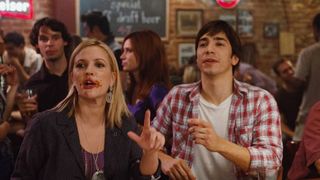 Going The Distance (2010)
The Unlikely Leading Man: Justin Long. In this jet-setting romantic comedy, he plays Garrett, who attempts to keep his relationship with Erin (Drew Barrymore) alive despite living in different cities.

How He Got The Part: Long is sort of geek chic, which works perfectly for this rom-com role.

Plus, geeky romantic leads are en vogue at the moment thanks to the likes of Joseph Gordon-Levitt and Ryan Gosling, meaning Long was a shoo-in.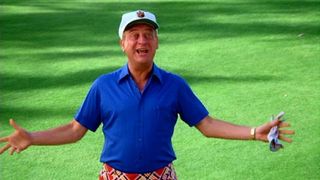 Caddyshack (1980)
The Unlikely Leading Man: "I don't get no respect!" was Rodney Dangerfield's catchphrase, but he finally got it as nouveau riche douche Al in this raucous chuckler.

How He Got The Part: By the time Caddyshack came along, Dangerfield had successfully created a comic persona for himself, meaning he was perfect for the oddball comedy.

In fact, he was so good that his tiny part was greatly expanded thanks to his knack for improvisational comedy.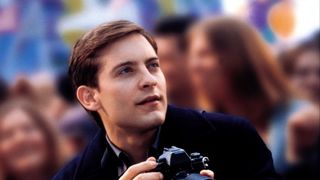 Spider-Man (2002)
The Unlikely Leading Man: Tobey Maguire, whose casting as Peter Parker/Spider-Man caused comic fans to rant and rave.

How He Got The Part: Maguire was able to pull off the geeky Peter Parker part of the character expertly, but it was only after he'd hit the gym and honed himself into a muscle-bound hero that Sony agreed he really could be their Spider-Man.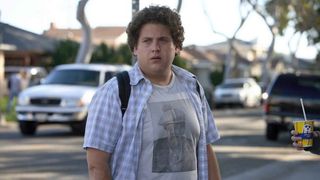 Superbad (2007)
The Unlikely Leading Man: Jonah Hill, who plays high school senior Seth, a hopelessly inept virgin who has a massive crush on his Home Economics partner Jules (Emma Stone).

His plan to win her heart? Get a fake ID, some booze and hit up Jules' party…

How He Got The Part: Hill's perfect for Seth, confident in his comic timing and great as a loveable loser.

It also helped that Hill had impressed producer Judd Apatow with supporting roles in The 40-Year-Old Virgin and Knocked Up.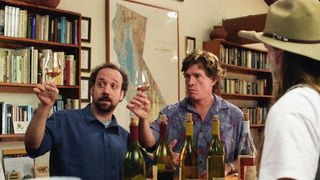 Sideways (2004)
The Unlikely Leading Man: Paul Giamatti, who played minor roles in films like The Truman Show and Big Momma's House before landing the part of Miles in this, Alexander Payne's wine-glugging romantic drama.

How He Got The Part: Giamatti's perfect for what's a pretty unconventional rom-com as it is - if somebody more conventionally good looking played Miles, it just wouldn't work.

Audiences seemed to agree. Giamatti became a huge star and Sideways went down like a fine Californian wine.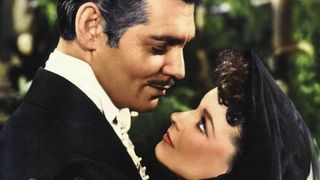 Gone With The Wind (1939)
The Unlikely Leading Man: Clark Gable, who played supporting roles in Hollywood flicks for a time before hitting the big time.

That wasn't until after he'd been ritually humiliated for his unconventional looks. While auditioning for a role in Little Caesar , for example, exec Darryl F. Zanuck derided him, saying: "His ears are too big and he looks like an ape."

How He Got The Part: Despite his 'odd' looks, Gable struck gold working opposite Jean Harlow in Red Dust before making five more films with her, gradually changing Hollywood's concept of what a leading man should look like and opening the door for Gone With The Wind.

For the now-classic book adap, Gable was the producer's first and only choice…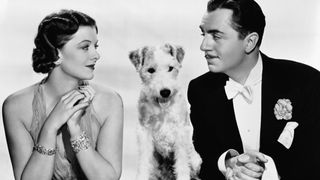 The Thin Man (1934)
The Unlikely Leading Man: Pennsylvania native William Powell, who here plays sleuth Nick Charles.

A retired detective, he attempts to get to the bottom of a murder case (and a few bottles) with the help of his wife Nora (Myrna Loy).

How He Got The Part: WS Van Dyke's film is eccentric to say the least (Nick and Nora enjoy a drink or five), and Powell's ability to rinse every scene for its dramatic wit was perfect for the film's tone.

He also shared fantastic chemistry with Loy - so much so that they'd make 14 more films together.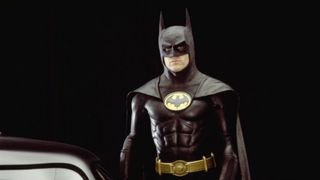 Batman (1989)
The Unlikely Leading Man: Michael Keaton. Despite the fact that director Tim Burton was under studio pressure to cast a big action star as Batman, the filmmaker went with Keaton, who he'd just worked with on Beetlejuice .

Keaton's casting resulted in 50,000 'protest letters' being sent to Warner Bros by irate fans who felt 'comedy actor' Keaton didn't have the range to bring real darkness to the Bat.

How He Got The Part: Burton stuck to his guns and Keaton read graphic novel The Dark Knight Returns to get an idea of tone.

He'd end up becoming a defining screen Bat.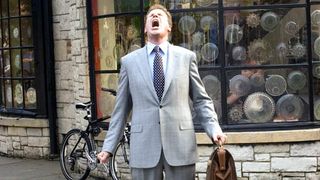 Stranger Than Fiction (2006)
The Unlikely Leading Man: Will Ferrell, who had mostly only made broad comedies prior to Stranger Than Fiction as part of the Apatow and Saturday Night Live p osses.

Here, he's cast in his first proper 'serious' role as a man who starts to hear his own life being narrated - and then the narration predicts his death.

How He Got The Part : It was down to director Marc Forster, who decided to cast a comedian in the dramatic role in order to hit the film's various beats.

Of course, it helped that Ferrell turned out to be able to pull off the drama with flying colours.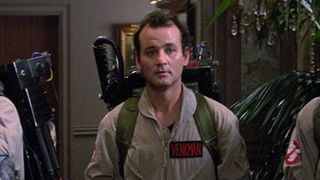 Ghostbusters (1984)
The Unlikely Leading Man: Bill Murray as ladykiller Dr Peter Venkman. Admit it, when you envision a movie ladykiller, you think of somebody like George Clooney.

Which is definitely not Murray's look. Thinning hair, pock-marked skin, sleepy eyes. There's a reason he didn't play the romantic lead until Groundhog Day.

How He Got The Part: Aside from the fact it was basically written for him, Murray's got charm by the bucket-load - and the fact that he looks unconventional is all part of the act. Venkman thinks he's a ladykilling stud, even though he clearly isn't.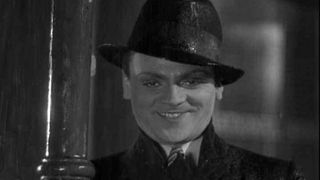 The Public Enemy (1931)
The Unlikely Leading Man: James Cagney, a stage actor who attracted acclaim for his theatre work before he attempted to break into movies.

Despite the fact that he didn't have the conventional looks of a leading man, Cagney's dedication and unremitting energy meant he was soon starring in some of Warner Bros. biggest films.

How He Got The Part: Though short and "odd-looking", Cable's interpretation of his character blew producers away, and they decided to take a risk on him. A leading man was born…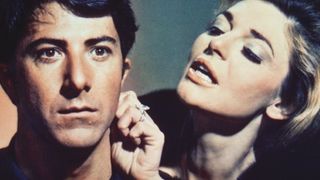 The Graduate (1967)
The Unlikely Leading Man: Life magazine joked that "if Dustin Hoffman's face were his fortune, he'd be committed to a life of poverty", but that didn't stop Hoffman landing the lead role in The Graduate, the biggest film of 1967.

How He Got The Part: When he was asked to perform a love scene with Katharine Ross during his audition, Hoffman's awkwardness was so right for the role that director Mike Nichols cast him, despite (ahem) stiff competition.

Sure enough, Time called him emblematic of "a new breed of actors" and Hoffman quickly shattered ideas of what a leading man should be. Without Hoffman, it's likely we'd never have Ryan Gosling…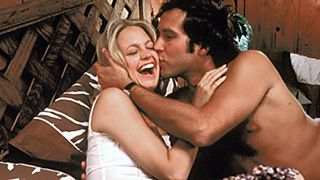 Foul Play (1978)
The Unlikely Leading Man: SNL alum Chevy Chase. He plays Lieutenant Tony Carlson, who finds himself working alongside a shy librarian (Goldie Hawn) on a bizarre case.

How He Got The Part: After his grandstanding work on Saturday Night Live , Chase could do pretty much whatever he wanted - yes, even a comedy with Goldie Hawn.

He pulled off his first "real acting" gig (his words) and then National Lampoon came along…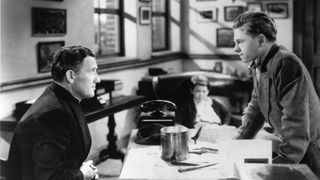 Boys Town (1938)
The Unlikely Leading Man: Golden Age leading man Spencer Tracy, winner of two Oscars and seven further nominations - despite not being what we'd called conventionally attractive.

In Boys Town, he plays Father Flanagan, who builds a sanctuary for troubled men.

How He Got The Part: The role didn't exactly call for a stud muffin, but Tracy had also received rave reviews for his role in San Francisco , which helped.

Also helping matters was the fact that he was 'owned' by MGM, which could cast him in whatever it damn well pleased…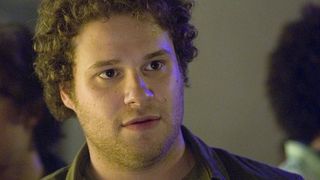 Knocked Up (2007)
The Unlikely Leading Man: Muppet-y Apatow regular Seth Rogen, who was recruited by his Freaks & Geeks producer to play stoner Ben in this comedy drama.

That despite having only ever played supporting roles in other Apatow productions (and Donnie Darko ).

How He Got The Part: "He was born as a fully-formed comedic personality," Apatow has said, which goes partway to explaining why he gave Rogen the lead in the film.

It also helped that you basically believe Rogen in a stoner role no questions asked - he could play it in his sleep.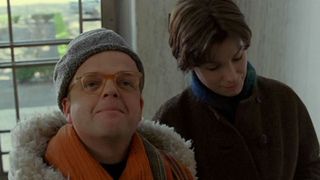 Infamous (2006)
The Unlikely Leading Man: Stage actor Toby Jones, who's made a name for himself as a man who frequently heads up outstanding movies - including this film as Truman Capote.

See also: Berberian Sound Studio.

How He Got The Part: Well, he sort of already looks like Capote (when in full costume), and though Philip Seymour Hoffman also played him, Jones' portrayal is just as brilliant.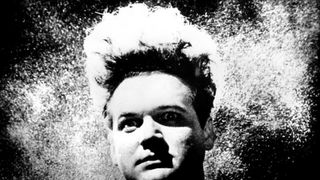 Eraserhead (1977)
The Unlikely Leading Man: David Lynch regular Jack Nance, who met the director in the seventies and was eventually cast in Lynch's first film as Henry Spencer, the much-bothered and beleaguered lead.

How He Got The Part: Lynch isn't exactly known for conforming to convention, and that's certainly true with his feature debut.

Not least with the casting of Nance, who's just odd-looking enough to pull off the lead role - not least with that impressively bouffant hair.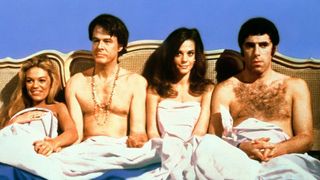 Bob & Carol & Ted & Alice (1969)
The Unlikely Leading Man: Branded "an angsty leading man who caught the spirit of his times", Elliot Gould is the unconventional romantic lead in this comedy drama.

The plot follows a group of four friends whose romantic feelings are, shall we say, complicated.

How He Got The Part: Gould's comedy timing is spot on, and he's great as uptight Ted, who would rather bottle his feelings than serve them in a champagne glass.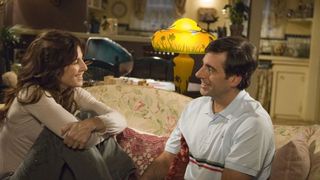 The 40-Year-Old Virgin (2005)
The Unlikely Leading Man: The Daily Show player Steve Carell, who jumped to leading man status with this Judd Apatow comedy after small(er) roles in Bruce Almighty and Anchorman .

How He Got The Part: The whole point of the film is that he's not exactly George Clooney (can you imagine Clooney as a 40-year-old virgin?), which means Carell was perfect for it.

Also, he wrote the part for himself (alongside Apatow).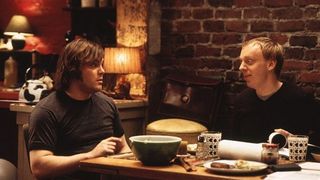 School Of Rock (2003)
The Unlikely Leading Man: Tenacious D frontman Jack Black, who puts his musical skills to good use as a likeable (fake) teacher in this comedy.

How He Got The Part: Mike White wrote the role specifically for Black, a buddy who used to be his neighbour.

It's not hard to see why - Black's perfect as the lovable loser. Cheeky, spirited and really funny. He needs to do more roles like this.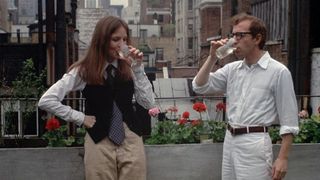 Annie Hall (1977)
The Unlikely Leading Man: Woody Allen, who's the romantic lead in his own romantic drama.

Allen plays Alvy, a comedian who's besotted with Annie (Diane Keaton) but whose constant over-analysis threatens to destroy their fledgling relationship.

How He Got The Part: Allen wrote the role for himself, and it's a good thing he did, because Alvy is basically a magnified version of Allen.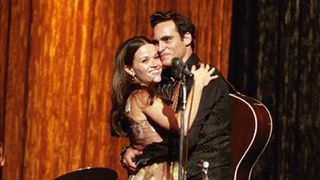 Walk The Line (2005)
The Unlikely Leading Man: Joaquin Phoenix, who plays singer Johnny Cash in this hard-hitting biopic.

He landed an Oscar nomination, which sort of tells you how good he is.

How He Got The Part: Phoenix was able to transform himself so utterly into Johnny Cash that co-star Reese Witherspoon admits she "had to step it up a notch" opposite him, which is probably why he got the role.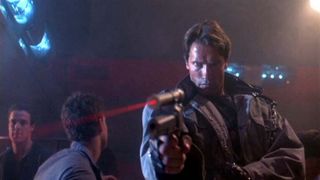 The Terminator (1894)
The Unlikely Leading Man: Former body builder Arnold Schwarzenegger, who wanted to play the deadly Terminator in James Cameron's future sci-fi despite having a funny accent and relatively little acting experience.

Schwarzenegger ended up turning the T-800 into a cultural icon, not least thanks to his (intentionally?) robotic line-readings.

How He Got The Part : Quite simply, he met with Cameron and made such an impression that Cameron ended up unable to imagine anybody else as the T-800.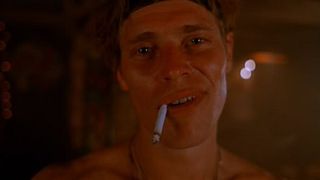 Platoon (1986)
The Unlikely Leading Man: Having played a string of villains, Willem Dafoe decided he needed to shake things up in order to avoid typecasting.

The result was playing 'goodie' Sergeant Elias in Oliver Stone's Vietnam flick.

How He Got The Part: Stone had seen Dafoe in To Live & Die In LA and was interested in turning that villainous persona into something more benevolent.

It was arguably a turning point in Dafoe's career.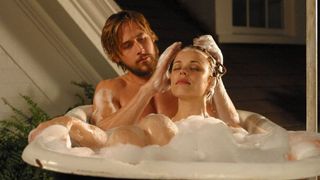 The Notebook (2004)
The Unlikely Leading Man: One-time Mouse House presenter Ryan Gosling, a geeky little kid who grew up into a geeky adolescent, taking on small roles in Remember The Titans and Murder By Numbers.

The Notebook turned him into a rom-com dreamboy and, of course, since then he's become THE leading man everybody wants in their movie.

How He Got The Part: Director Nick Cassavetes wanted somebody "not handsome" to play Noah, which is why he plumped for Gosling.

We imagine he didn't say that to Gosling's "not handsome" face.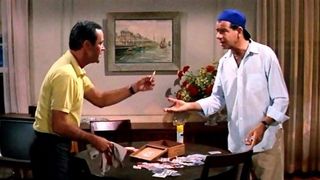 The Odd Couple (1968)
The Unlikely Leading Man: Practical joker Walter Matthau, who once circulated a rumour that his middle name was 'Foghorn' and that his original surname was Matuschanskyayasky.

He stars as grumpy bachelor Oscar in this classic comedy, who takes in Jimmy Stewart's suicide divorcee and quickly discovers that co-habitation isn't going to be easy.

How He Got The Part: Matthau played the role on Broadway before it was turned into a film - and he managed to hang onto the part despite Jackie Gleason originally looking to play Oscar on-screen.

Which was lucky for Matthau, because it set him up as an unconventional movie lead and birthed his first collaboration with Stewart.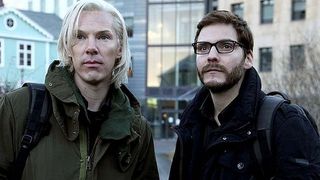 The Fifth Estate (2012)
The Unlikely Leading Man: Sherlock star Benedict Cumberbatch, whom The Mirror described recently as possessing an "oddly angular face" and somebody who "hardly has the looks of a typical Hollywood sex symbol".

That hasn't stopped him climbing the ranks to leading man level, not least with this controversial flick about Julian Assange.

How He Got The Part: Jeremy Renner was originally up for the role, but when he dropped out, Cumberbatch's heightened profile (thanks, Sherlock ) meant that DreamWorks next chased him.

With his uncanny ability to transform from role to role, Cumberbatch can play just about anybody.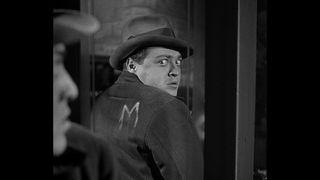 M (1931)
The Unlikely Leading Man: Peter Lorre, who didn't let his height (he was just 5" 5) or distinctive looks get in the way of his career when he terrified as a child killer in M .

It was his first major role in a film and paved the way for him to carve out a briefly brilliant career that included roles in The Maltese Falcon and Casablanca .

How He Got The Part: Lorre's unique appearance meant he was perfect for the role of Hans Beckert - though he was so good he was quickly typecast as a villain, something that would haunt him for years.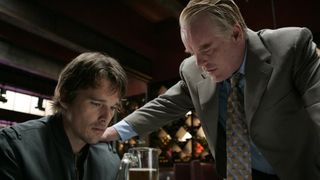 Before The Devil Knows You're Dead (2007)
The Unlikely Leading Man: Philip Seymour Hoffman who, despite not looking like your typical leading man, forged an exceptional career for himself in a Hollywood obsessed with appearances.

Here he plays a businessman who plans on robbing his parents' jewellery shop in order to pay his bills.

How He Got The Part: Over the course of his tragically-curtailed career, Hoffman proved again and again just how versatile an actor he was. With Before The Devil Knows You're Dead , he faced his own demons and came out fighting.

"It has to be extremely painful for him," director Sidney Lumet said at the time, "because there's a tremendous amount of self-revelation going on." And that's why Hoffman was so good in everything he did - he wasn't afraid to test himself.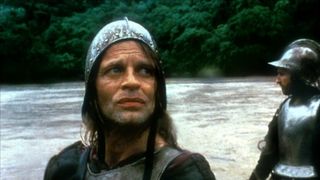 Aguirre, The Wrath Of God (1972)
The Unlikely Leading Man: Famous for his violent outbursts, Klaus Kinski brings that fire to this arty adventure flick.

He's Don Lope de Aguirre, who's on a quest to find El Dorado.

How He Got The Part: Though he's definitely unique looking and had an infamously fiery temperament, director Werner Herzog couldn't get enough of him.

Kinski was the director's first and only choice for the role of Aguirre - and despite their fallings out, Kinski brings an intoxicating menace to the role.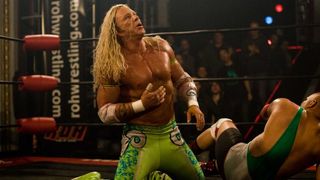 The Wrestler (2008)
The Unlikely Leading Man: One-time rom-com lead Mickey Rourke, who gets into the ring as washed-up wrestler Randy 'The Ram' Robinson.

How He Got The Part: Weathered, at times broken-looking, like the world chewed him up and spat him out, Rourke simply IS The Ram.

Though Hulk Hogan claims Aronofsky offered him the role first, the director's denied this, claiming it was always Rourke's for the taking. Not hard to see why.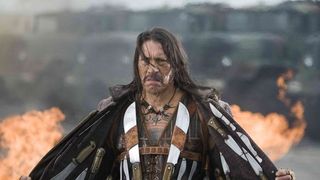 Machete (2010)
The Unlikely Leading Man: Danny Trejo, who stars in his first ever leading role as the titular vigilante, an ex-Federale who's tasked with finding and killing John McLaughlin (Robert De Niro).

In his 274 acting credits, this is one of the only times he's taken on the lead role...

How He Got The Part: Director/writer Robert Rodriguez wrote it specifically for Trejo; he says that the film "started with Danny" and went from there.

Now that's faith.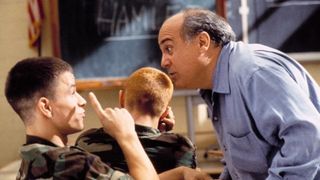 Renaissance Man (1994)
The Unlikely Leading Man: Five foot Danny DeVito, who plays Bill Rago, an unemployed divorcee who winds up teaching at a US Army base.

How He Got The Part: Luckily for DeVito, the film's a comedy which calls for a larger than life actor to play the role of Rago.

And just because DeVito's short doesn't mean he's not larger than life in the personality stakes.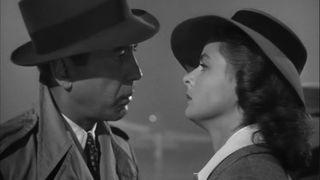 Casablanca (1942)
The Unlikely Leading Man: Humphrey Bogart, whose gradual rise to fame hit its pinnacle with Casablanca, in which he played the hard-bitten Rich Blaine, a night-club owner still moping over his ex-girlfriend.

How He Got The Part: Though he was shorter than co-star Ingrid Bergman (he had to wear three-inch blocks on his shoes), Bogart's somewhat haggard, droopy-eyed appearance worked for the washed-up role of Rick.

It also helped that Bogart shared fantastic chemistry with Bergman (much to the alarm of his paranoid then-wife).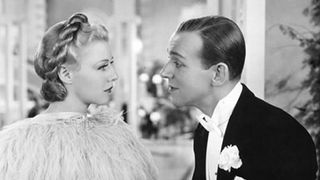 Top Hat (1935)
The Unlikely Leading Man: Fred Astaire, who was famously described after a screen test thusly: "Can't sing. Can't act. Balding. Can dance a little."

That didn't stop Astaire slowly climbing the ranks of Hollywood musicals, which culminated with this class act.

How He Got The Part : As producer David O. Selznick rightly noted, "in spite of his enormous ears and bad chin line, that his charm is so tremendous that it comes through even on this wretched test."

We couldn't put it any better ourselves.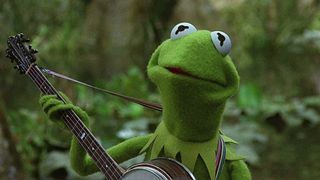 The Muppet Movie (1979)
The Unlikely Leading Man: Green-gilled Kermit the Frog, the lead in this first Muppets movie, directed by James Frawley.

Deciding he wants to make it in show business, Kermit goes on a trip to Los Angeles, where he discovers it's not quite as easy as all that.

How He Got The Part: Kermie had already established himself as a solid lead on the Muppets TV show, meaning it was only a small hop onto the big screen.

We couldn't imagine anybody else in the role.