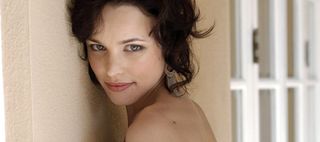 Rachel McAdams
Why She'd Be Perfect: Despite being a couple of years older than Henry Cavill, we still reckon McAdams is the most obvious choice for the role. She's already demonstrated she can play the determined newshound in State Of Play (essentially a extended audition tape for Lois Lane), and she can also boast the sort of girl-next-door beauty associated with the character.

Helpfully, despite being a regular on these lists, she also remains unattached to any rival super-franchises. In our opinion, she's the hot favourite.

Key Scene: Cavill's Clark refers to her as an "older woman", prompting Lois to prove her mettle with a swift kick to the groin.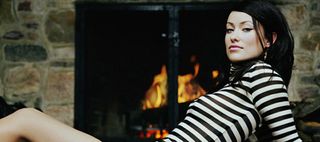 Olivia Wilde
Why She'd Be Perfect: Wilde has built up a stock of goodwill amongst the nerd fraternity after some sterling work in Tron: Legacy , and looks finally ready to step up to the Hollywood A-list after cutting her teeth on television.

If Tron proved she's got the requisite sci-fi experience, her recent appearance in The Next Three Days showed she can prove an effective (and affecting) softer foil to a blustering man of action. Plus, that she's quite easy on the eye can only count in her favour.

Key Scene: Lois cuts a lascivious politician dead in his tracks when he dismissively calls her "little lady". It'd be nice to acknowledge and then sideline Wilde's striking looks from the get-go.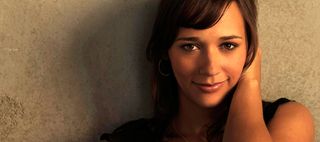 Rashida Jones
Why She'd Be Perfect: The up-and-coming star of The Social Network is teetering on the brink of becoming a massive name, and would work well as a foil for Cavill as a matching piece of Young Hollywood casting.

She was excellently no-nonsense as one of Jesse Eisenberg's legal team, and her work in the US version of The Office has long demonstrated some top-notch comic timing, a key component of any successful Lois.

Key Scene: We'd like to see her as a rather sceptical commentator on Superman's exploits, dismissing him as a spandex-wearing busybody as Cavill stews quietly on the adjoining desk.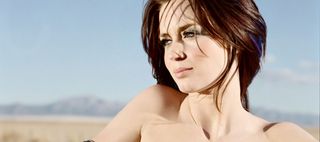 Emily Blunt
Why She'd Be Perfect: We've long wanted to see Emily Blunt in a superhero movie, ever since she was narrowly pipped to the role of Black Widow by Scarlett Johansson. Despite being stunningly beautiful, Blunt always carries an air of self-deprecation about her, which could really lend itself to the role.

She's funny, sexy and also British, which seems to be the key attribute required to bag a role in a comic-book movie these days!

Key Scene: Lois and Clark enjoy their first tentative flirt over a pot of Earl Grey and the Sunday Times crossword. Pip-pip old bean!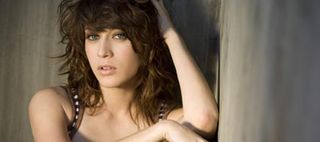 Lizzy Caplan
Why She'd Be Perfect: She'd be a slightly leftfield choice, but Caplan's star is definitely on the rise having played it for laughs in Hot Tub Time Machine before recently popping up as James Franco's sister in 127 Hours .

Like McAdams, she's another Mean Girls alumnus, has done blockbuster fare in the form of Cloverfield and was brilliant during her vaguely unhinged turn in True Blood . She's clearly got plenty of variety in her locker then, and Lois Lane could be just the role to put her on the A-list.

Key Scene: A nudge-and-wink reference to a story she covered on a vampire cult in the deep South.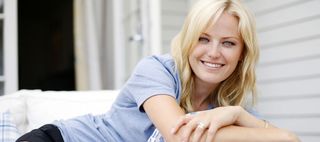 Malin Akerman
Why She'd Be Perfect: She's worked with Zack Snyder before on Superhero opus Watchmen , so she's likely to come under consideration at some point. She oozed sex-appeal in that film, but was also suitably vulnerable to suggest she could do Lois' more low-key brand of heroism.

Again, she's a shade older than Cavill, but not so much that it should pose a problem. And whilst she'd make for quite a vampy Lois, but there's nothing to say that that should necessarily be a bad thing.

Key Scene: "You think the costume's silly…" says Cavill sheepishly. "Oh I don't know," purrs Akerman, "I've been known to dress up in my time…"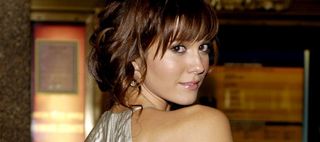 Mary Elizabeth Winstead
Why She'd Be Perfect: We've always considered Lois to be one of the cooler comic-book heroines, and Winstead has always been associated with fairly cool projects, from Death Proof to Scott Pilgrim . And Die Hard 4 , obviously…

She's also got the right sort of look to play the character, and has the requisite indie quirkiness to ensure her Lois is more than just a pretty face.

Key Scene: Winstead has a cracking singing voice on her (see Death Proof if you don't believe us), so we'd like to see her let her hair down at a Daily Planet karaoke night, charming a spellbound Clark in the process.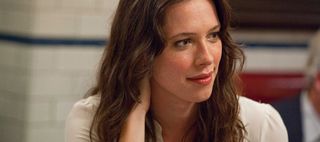 Rebecca Hall
Why She'd Be Perfect: Another British export, Hall has certainly got the look of Lois about her, with her dark hair and un-showy beauty. She's got the whole "determined but vulnerable" thing down to a tee as witnessed in The Town and could be the sort of rising star to fit with Cavill's casting.

The fact that there's an air of homeliness about her might put Snyder off (his heroines tend to be more statuesque), but it's worth remembering that Lois won't be donning any spandex herself: she's a far more ordinary kind of hero.

Key Scene: Hall does a nice line in terrified, so she should be able to nail the "Lois in peril" scenes without breaking sweat. We want to see her plummeting from a skyscraper at least once…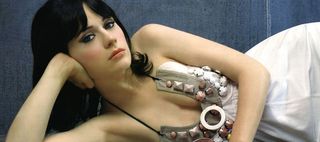 Zooey Deschanel
Why She'd Be Perfect: Whilst Deschanel's alt-folksiness is something on an acquired taste (you won't find many who neither love nor hate her), we think she's got just the right blend of comic-timing and outright balls to make for a compelling Lois.

Beguiling and intimidating at the same time, she'd make for a great investigative journalist in the sense that she'd be very difficult to read. If Snyder wants a Lois who can hold her own with the Man of Steel, he could do a lot worse.

Key Scene: After Lois and Clark sleep together for the first time, our hero is left heartbroken when Lois ignores him completely at work the next day. "I'm just not ready to commit" she smiles sweetly…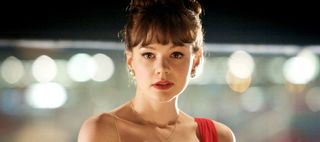 Carey Mulligan
Why She'd Be Perfect: At first look she might seem a bit prim and proper to form an effective foil in a super-hero movie. However, there was nothing frail in her ability to hold her own against Michael Douglas, whilst her career-forming turn in An Education was forged out the precocious independence from which Lois has made her way.

It would be a bold move (particularly given Snyder's macho leanings) but one that would mark the film out from your run-of-the-mill action fare. And we like the idea of a less robust Lois to provide a more striking counterpoint to the buffed-up Kryptonian.

Key Scene: A withering exchange with Lex Luthor, Metropolis' answer to Gordon Gekko.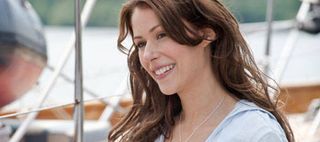 Amanda Crew
Why She'd Be Perfect: We'd like to see a younger actress given a chance, and it would seem to make sense to cast Cavill alongside a similarly unfamiliar face. Crew first came to our attention as the best thing in half-baked teen comedy Sex Drive , and she recently impressed in the surprisingly non-crap The Death And Life Of Charlie St. Cloud.

She's a talented comic actress and cute as a button to boot. If Snyder wants to take a punt on a relative unknown, Crew could be the perfect option.

Key Scene: We like the idea of Crew as a less polished incarnation of Lois to match her younger age. She might be a superbly talented journo, but it'd be nice to see her struggle into the office looking a bit dishevelled after one-too-many the night before.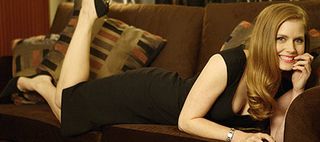 Amy Adams
Why She'd Be Perfect: At 36 years of age, she might be a little senior to her leading man, but Amy Adams still looks fresh-faced enough to pass for mid-twenties, and she's certainly got the acting chops to do the part justice.

We've seen her play everything from shy moralist ( Doubt ) to ebullient princess ( Enchanted ), and she more than held her own alongside a turbo-charged Christian Bale in The Fighter . Arguably the most talented actress on this list, we'd love to see see what she could do with a straightforward genre piece…

Key Scene: Given Adams' age, maybe we could see her Lois introduced to Clark as his direct boss. It would certainly put a novel spin on their relationship…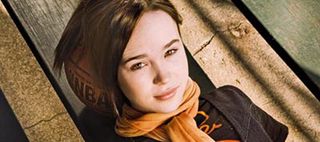 Ellen Page
Why She'd Be Perfect: Precociously talented, terribly witty and more than a little feisty, the only thing holding Page back might be the fact that she's just 23 years of age. A little too young to play a high-flying journalist?

Well not necessarily. There's nothing to say that her version of Lois has to have reached the summit of her career. She could just be starting out, alongside Clark. Plus, ever since she graduated with Inception , these are the sorts of roles Page should now be considered for. Age ain't nothing but a number and all that…

Key Scene: "Aren't you kinda young?" queries Clark, before noticing the Pulitzer on her desk and promptly shutting up.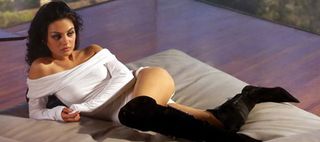 Mila Kunis
Why She'd Be Perfect: Not only is she something of a fox, but Mila Kunis has a thoroughly likeable screen presence that would lend itself nicely to the driven but charming Lois.

Even when she was playing semi-creepy in Black Swan , it was difficult not to warm to her, and her work on Family Guy has proven an admirable comic touch. If you were asked to describe her in two words, they would probably be "funny" and "sexy", both of which are equally applicable to Lois.

Key Scene: Clark takes Lois out to a club, and then back to his place. However, the following day, Lois claims not to have been with him at all…what the what?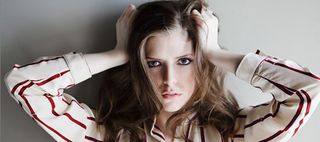 Anna Kendrick
Why She'd Be Perfect: Her take-no-crap attitude in Up In The Air would fit perfectly with Lois's dogged refusal to let go of a story. She very nearly stole that movie from under the nose of George Clooney, so starring opposite Supes should hold no fear for Kendrick.

She's also another with the right sort of look for the character. Pretty but not stunning, feisty but approachable. Most of all, we'd buy her as a reporter, which isn't necessarily the case with some that have been linked to the role…

Key Scene: Lois throws a hissy fit when Clark messes up her filing system. Somehow, Kendrick strikes us as a very methodical kind of girl…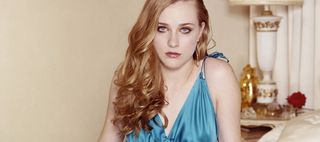 Evan Rachel Wood
Why She'd Be Perfect: A hugely talented young actress, we've largely seen Wood tackling pretty heavy material in the likes of Thirteen and The Wrestler . It's as though she's reversed the traditional teen career path, by pushing the sex comedies to one side and taking on the heart-wrenching stuff first!

With that in mind, we'd love to see her take on something a little more light-hearted, with Lois giving her plenty of scope for "serious acting" as well as a chance to show off her more playful side. One of the brightest of her generation, she deserves a bigger audience…

Key Scene: Ms. Lane cuts loose during a night on the town, leaving poor old Superman struggling to keep up. This Lois has a wild side to her…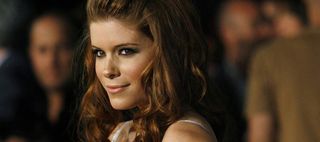 Kate Mara
Why She'd Be Perfect: Having made her name on the small screen with parts in quality dramas like 24 and Entourage , Kate Mara has quietly been putting together an impressive filmography, including appearances in Brokeback Mountain and Iron Man 2 , as well as a role as one of the hikers in 127 Hours .

She certainly fits the bill in the looks department, and is the same age as Cavill, which is a bonus. Recently considered for a part in The Dark Knight Rises , we reckon she could do Lois's dog-with-a-bone tenacity quite nicely.

Key Scene: She's an athletic girl, so why not give her a bit of action? Lois is no wallflower, so having her break an assailant's nose wouldn't be incongruous at all.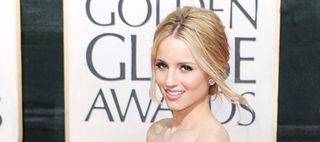 Dianna Agron
Why She'd Be Perfect: Love it or loathe it, Glee is a pop-culture phenomenon that won't be leaving any time soon. And of it's caterwauling cast of bright young things, Dianna Agron looks the favourite to make the jump to Hollywood stardom.

She's already cropped up in Christina Aguilera horror-show Burlesque , but forgiving her that, she's got the perfect blend of youthful sass and all-American wholesomeness to make for an engaging Lois Lane. But would Snyder risk winding up the fanboys? The fact that Kristen Stewart has been linked with the part would suggest so!

Key Scene: At the first sighting of Supes' red cape, Lois leaps atop her desk to belt out a sugary version of My Hero by Foo Fighters…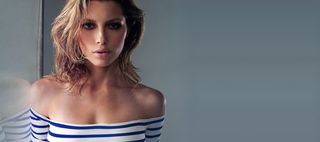 Jessica Biel
Why She'd Be Perfect: She's apparently one of the names on Snyder's radar, and it's not difficult to see why. She would certainly cut a striking figure as Lois, and fits with Snyder's preference for Amazonian leading ladies.

She's also got some super-hero experience in her locker (yes we know it was only Blade: Trinity , but they all count!) and would be comfortable with getting involved in the action malarkey if required. Don't be surprised if she gets the nod…

Key Scene: A scene in the gym. If Biel gets cast, Lois is probably going to have some kick-boxing up her sleeve at the very least…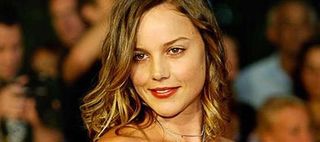 Abbie Cornish
Why She'd Be Perfect: A Snyder favourite after her work on Legends Of The Guardians and Sucker Punch , we wouldn't be surprised to see Cornish's name thrown into the casting mix.

Her profile is set to receive a significant boost upon Sucker Punch 's arrival, whilst her impressive turn in 2004's indie treat Somersault has long had her marked out for greatness. Vulnerable and sweet yet more than capable of holding her own…sounds like Lois to us!

Key Scene: She's strikingly blonde, so perhaps a bathroom shot of her dying her hair in order to be taken seriously? Or would a naturally blonde Lois be sacrilege?