Right now is the time to be thankful for family, friends, and all the delicious turkey scented Black Friday game deals that come but once a year. All the shopping season madness has already begun - and it can be a little overwhelming - so our experts are working day and night to make sure that you know where to get the best deals, offers and discounts.
Grab that credit card, and let's get started.
If you're in the market for a brand new PlayStation this year and want the best bundles and prices the internet has to offer, head to our best Cyber Monday PS4 deals page.
If you want to nab yourself an Xbox One X at a ridiculously good price, or just want to see what the Microsoft bundles are looking like for 2018, check out our best Cyber Monday Xbox One deals
Perhaps you like your gaming a little bit more portable, or you're ready to spend Christmas catching Pokemon? If so, run on down to our best Cyber Monday Nintendo deals.
Obviously we're the best place to find all the best Black Friday game deals, but there's so much more out there. Luckily we've amassed a brave band of internet wizards to help you find the best tech and gaming deals, making the most of their keen wits and expert knowledge on what's a great deal, and what's a big old heap of Thanksgiving turkey.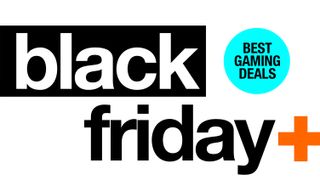 Where to find great Black Friday savings
If you love a graphics card and can't get enough mouse and keyboard, the Black Friday PC gaming deals and Cyber Monday PC gaming deals from PC Gamer should be locked and loaded in your browser.
If your needs are more tech based, like the latest in home gadgets or a new phone for selfies, head to T3.com for its Black Friday deals round up. Need advice on just which tech is worth your time? Techradar will be hunting down all the Black Friday best tech bargains on the day and through to the end of deals season
How about cameras? For photography-related offers, check out the DCW Black Friday camera deals page, while design-savvy creatives should be scanning the cherry-picked Black Friday deals from CreativeBloq.
Get your bookmarks in order for the big weekend, and we'll keep bringing you the deals as they happen.