Thus we created our own "Anti Game of the Year" boxes for some recent "hits." We dug up real quotes and slapped them on the covers of the titles that were met with universal apathy. They're just as cluttered as Bats' box art, but they didn't have as many positive sources to pull from. Let's start with an obvious favorite...
Duke Nukem Forever
NeverDead
Resident Evil: Operation Raccoon City
Ninja Gaiden 3
X-Men: Destiny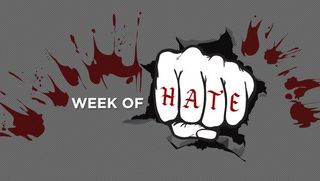 Thirst for more hate?