Wasteland 3
Platform(s): PS4, Xbox One, PC
Release date: May 19, 2020
Set in the post-apocalyptic frozen lands of Colorado, Wasteland 3 looks like a fantastic tactical RPG to tuck into with your pals. Available to play entirely solo or in co-op, the third entry in the Wasteland series is a story-driven experience where your choices will matter. Every decision you make can offer you new opportunities or close you off to them, as well as take you to new areas and lead you to different story arcs. This choice and variety makes it sound very replayable, and the setting is set to present you with some difficult moral choices as you decide how to lead in the frozen wastes. This is definitely one to watch, especially since InXhile has been working to evolve the series' turn-based combat, and will also include a new dialogue system and fully voice acted characters to add to the immersive RPG side of the experience.
The Last of Us 2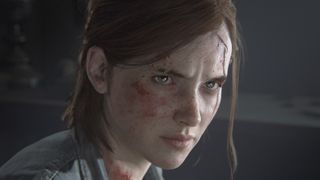 Platform(s): PS4
Release date: May 29, 2020
The Last of Us 2 picks up the story of Joel and Ellie five years after the original game. While survival in a post-outbreak world will still be the key theme of the game, and it will be set - at least partly - in Seattle. Ellie is seriously pissed off about something in the latest reveal trailer, and the stakes look higher than ever. Originally set for release in February, Naughty Dog made the decision to push back the release date to make sure it's as polished as possible, and we can't wait to reunite with Ellie and see where her story takes us.
Tell Me Why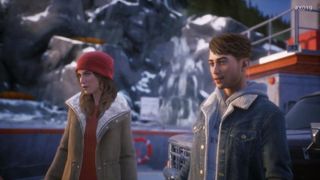 Platform(s): PC, Xbox One
Release date: Summer 2020
Dontnod's latest narrative adventure follows the story of reunited twins Alyson and Tyler Ronan who have a special bond. Described as an "intimate thriller," the twins use their special bond to uncover the mysterious of a troubled - albeit loving - childhood. The game is set to explore the idea of memory and both twins are playable protagonists, which sounds very intriguing. As with past Dontnod games like Life is Strange, you'll be able to make choices that shape the twins' story. Interestingly the story will unfold over three chapters that will all release in the summer, so you'll be able to experience the narrative journey from start to finish.
Ghost of Tsushima
Platform(s): PS4
Release date: Summer 2020
Sucker Punch hit us with quite the surprise when it first revealed Ghost of Tsushima out of the blue: a samurai-led tale of ancient Japan from the studio that brought you the Infamous and Sly Cooper series. You play a swordsman known as "The Ghost," who's fighting for his life against the invading forces of the Mongol Empire. The story that unfolds is based on real historical events that kicked off in the year 1274. The latest trailer that debuted at the Game Awards 2019 not only gave us a release date, it also showed off some seriously slick combat and a variety of gorgeous vistas in "the biggest game Sucker Punch has ever made by wide margin." Prepare yourself for plenty of intense melee combat in a large, open-world take on feudal Japan.
Marvel's Avengers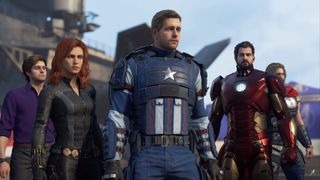 Platform(s): PC, Xbox One, PS4
Release date: September 4, 2020
With the voice acting talents of Laura Bailey, Troy Baker, Nolan North, Travis Willingham, and Jeff Schine, Crystal Dynamics has assembled an a stellar cast to from the team of Avengers. With a story that's entirely separate to the MCU, we'll be able to play as Captain America, Thor, Iron Man, Black Widow, and Hulk. After being blamed for the disaster in San Francisco, the heroes reassemble when the world comes under a new threat five years later. With four player co-op, Marvel's Avengers looks to be one heroic adventure.
Cyberpunk 2077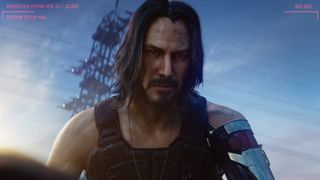 Platform(s): PC, PS4, Xbox One
Release date: September 17, 2020
CD Projekt Red has given us some absolutely ravishing teases of Cyberpunk 2077 and its futuristic Night City, and until we get to play it for ourselves, we'll be poring over every trailer and screenshot in search of new details. As a customizable protagonist, you'll explore a dense metropolis from the first-person perspective - a departure for the studio that initially sent some Witcher fans in a tizzy. They'll get over it when they dive into Cyberpunk 2077's grungy world of high-tech weaponry and digital espionage.
Halo Infinite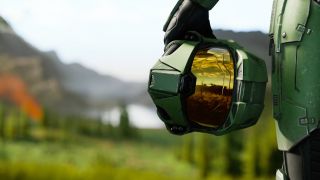 Platform(s): PC, Xbox One, Xbox Project Scarlett
Release date: Holiday 2020
Make no mistake; 343 Industries' follow-up to 2015's Halo 5 is still a long way off, but it's definitely happening. Bearing a curious new sub-header and running on a brand new game engine known as Slipspace, the first Halo Infinite trailer almost seems to suggest that Master Chief's next adventure will have MMO qualities to it, or at least be more open-ended and sandbox-like in flavour. That instantly familiar shot of his armour also teases a potential technological downgrade for everyone's favourite Spartan, though plot details remain threadbare for now. MMO or otherwise, Halo: Infinite could just be the Halo comeback we've all been waiting for.
Godfall
Platform(s): PS5, PC (Epic Games Store)
Release date: Holiday 2020
As one of the first games to be announced for Sony's next-gen console, Godfall is set to land on the PS5 at the tail end of the year. Developer Counterplay Games describes it as a loot-driven action RPG, with a focus on real-time melee combat. The new IP is set in a fantasy universe with "heroic knights, arcane magic, and forbidden realms." The game can also be played in its entirety in co-op or solo as you so desire. We don't yet know much more about this looter-slasher, but the shiny action-packed trailer and the game's high fantasy setting is certainly attention-grabbing.
Disintegration
Platform(s): PC, Xbox One, PS4
Release date: TBC 2020
As an IP from the new studio V1 interactive, which was co-founded by Bungie's former creative director Marcus Lehto, Disintegration is set to be an interesting blend of FPS and RTS. You play as Romer Shoal, a Gravcycle pilot - which is like a motorcycle that can hover above the battlefield - who commands a small resistance group. Set in the "Earth's near future," where humanity is on the brink of extinction as a result of overpopulation, extreme climates, and food shortages, Romer's crew fight to "reboot" humanity. With a main campaign and the promise of a big multiplayer aspect, it's shaping up to look and sound very interesting indeed. Oh, and Halo's former co-creator is on board. Exciting stuff.
Little Nightmares 2
Platforms (s): PC, Xbox One, PS4, Nintendo Switch
Release date: TBC 2020
Yes, Little Nightmares is getting a sequel and Six is back, but this time you'll be playing as new character Mano who journeys through the world with Six as his guide. The world is apparently rotten from the inside and Six is fading. Together, you'll have to venture through creepy woodlands and unsettling schools to reach a signal tower and try to find what is spreading evil to TV screens. With lots of new threats in your path and horrible inhabitants who certainly won't give you a warm welcome, it looks like we're in for another nightmarish adventure.
Watch Dogs: Legion
Platform(s): Xbox One, PS4, PC,
Release date: TBC 2020
Ubisoft is taking the hacking action to a futuristic post-Brexit London. Originally set for release in March 2020, the studio announced Watch Dogs Legion was being pushed back and currently has a vague release date window between the 2020 - 2021 fiscal year. Still, with everything we know about the return of Watch Dogs so far, it certainly looks like it'll be worth the wait. One of the most exciting aspects of your adventures in London is that you'll be able to play as absolutely anyone in the city. Yep, every NPC is playable. If you want to play as a grandma with a taser, you can. Sold.
Spelunky 2
Platform(s): PC, PS4
Release date: TBC 2020
The sequel to the greatest modern rogue-like has been a long time coming, and we'll finally get to explore its treacherous caves in 2019. Spelunky 2 follows the adage "If it ain't broke, don't fix it," retaining the same extremely addictive gameplay featuring 2D platforming and procedurally generated levels full of inventive enemies and deadly traps. If you need a break from exploring the dangerous depths on your lonesome, you can band together with friends in local co-op or the newly added online play. The new biomes look fantastic, as does the cast of fresh characters - including Roffy D. Sloth, an arboreal mammal with a greaser haircut. You best believe I'll be picking him at the earliest possible opportunity.
Psychonauts 2
Platform(s): PC, Xbox One, PS4
Release date: TBC 2020
The original Psychonauts is the kind of cult classic that's beloved by all who play it, and it set the tone for all of Double Fine's following games: fun, quirky, imaginative, and relentlessly clever. Now, after over a decade since the debut of their first adventure at Whispering Rock Psychic Summer Camp, Raz, Lili, and elite members of the Psychonauts are back for another mind-delving, 3D platforming adventure. Picking up where the PSVR-exclusive Rhombus of Ruin left off, Psychonauts 2 promises more whimsical, vibrant mental mindscapes to explore as Raz runs and jumps around the inner thoughts of idiosyncratic, often hilarious characters.
Turn to page 3 for more game releases heading our way in future.