Hollow Knight: Silksong
Platform(s): Nintendo Switch, PC
Release date: TBC
Team Cherry are bringing us another Hollow Knight adventure with Silksong. This time we follow the journey of Princess Hornet - protector of the Hollownest - who's been captured and taken to a strange and distant world. With over 150 new foes and new moves to master, you'll get to explore new towns, complete quests, and try out new tools in this unfamiliar kingdom. The interconnected world Team Cherry has brought to life in its beautiful hand-crafted 2D style is filled with a variety of different vistas that all look absolutely gorgeous, and with so many new features and foes to encounter, Silksong is one jam-packed sequel to watch out for.
Dying Light 2
Platform(s): PC, PS4, Xbox One
Release date: TBC
No calendar is complete without a zombie game or two on the horizon, and Dying Light 2 has a good chance of being the only zombie game you'll need for the foreseeable future. Techland got off to fantastic start with the original Dying Light in 2015, and its sequel intends to healthily expand those parameters in every regard. With its reactive world, branching narrative, finessed combat, and radically upgraded visuals, Dying Light 2 is everything you could hope for in one, beautifully apocalyptic package, and then some. There's no release information as of yet, but our barbed wire baseball bats are already prepared and eager for zombie blood.
Ooblets
Platform(s): PC, Xbox One
Release date: TBC
Nothing can prepare you for the unbridled cuteness of Ooblets. It's got a little bit of everything from your favourite adorable game obsessions: the cuddly creatures and turn-based battles of Pokemon, the rich farming simulation of Stardew Valley, and the interior decorations and vibrant colour scheme of Animal Crossing. Developed by a core team of just two people, Ooblets looks to be the kind of relaxing, endlessly charming town sim that makes hours feel like minutes as you maintain your farm, raise and train a herd of the titular ooblets, or meticulously perfect the feng shui of your virtual bedroom. You just know it's going to take over some players' lives in the best way possible.
Bayonetta 3
Platform(s): Switch
Release date: TBC
Thank you Nintendo: first you made Bayonetta 2 possible by bankrolling a Wii U sequel, and now you're giving Platinum fans more of their favourite bullet-blasting witch with Bayonetta 3 on the Switch (in addition to Switch ports of the first two games). All we have to go on so far is a brief cinematic teaser, but its implications are dire: Bayonetta is caught in a losing battle under a blood moon, deprived of her guns (and quite possibly her entire legs) by a mysterious enemy bathed in purple flames. Looks like your precision third-person action combat skills are about to be tested like never before.
Senua's Saga: Hellblade II
Platform(s): Xbox Series X
Release Date: TBC
The surprise reveal of the Xbox Series X at The Game Awards also came with this first look at a sequel to the affecting Hellblade. While the trailer doesn't give too much away (apart from the fact it's all in-engine) about what this sequel will entail, don't expect Senua's story to have got any lighter since we last saw her. The disconcerting chanting, flashes of foreboding bonfires, and a man seemingly buried in a rock hint at another harrowing journey that will hopefully make as much of an impact as the original.
Elden Ring
Platform(s): TBC
Release date: TBC
Originally announced during E3 2019, Elden Ring is the next FromSoftware offering from Dark Souls creator Hidetaka Miyazaka and Game of Thrones author George R.R. Martin. In what will be FromSoftware's biggest game to date, Elden Ring takes place in an open world filled with rich lore and a bloody history. Much of the story of the upcoming dark fantasy action RPG remains a mystery, but from an Xbox Wire interview with Miyazaka last year, we do know that the Elden Ring "is the name given to a mysterious concept that defines the world itself," and it has been shattered. The consequences of this will be one of the important themes of the game. Steeped in mystery, Elden Ring looks full of promise.
Metroid Prime 4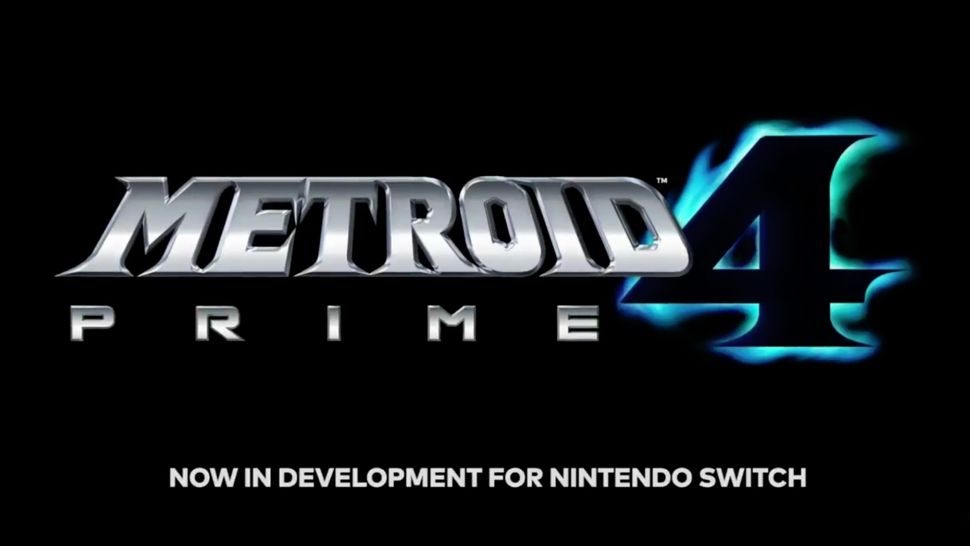 Platform(s): Switch
Release date: TBC
You know a series is popular when a teaser showing literally nothing besides a numbered logo can garner 2 million views on YouTube. At E3 2017, Nintendo dropped a bombshell by confirming the existence of Metroid Prime 4 - only to later announce that Metroid Prime 4 has been delayed and rebooted as Nintendo passes it to original trilogy dev Retro Studios. It could be a while before we see this one, but it'll hopefully be worth the extra wait.
Diablo 4
Platform(s): TBC
Release date: TBC
Officially confirmed at BlizzCon 2019, Diablo 4 is set to take us to hell and back with what looks like a devilishly good sequel filled with dungeon crawling goodness. Set in the world of Sanctuary, you'll battle against The Burning Hells in an always online experience that will enable you to fight alongside other adventurers. So far we know of three classes you'll be able to choose from including Druid, Sorceress, and Barbarian. Oh, and remember Lilith from Diablo 2? Well, she's returning in the fourth instalment and from the sounds of it, she'll be causing some trouble for us as one of the game's main antagonists. Her return "ushers in an age of darkness of misery," so you better prepare yourselves.
Beyond Good & Evil 2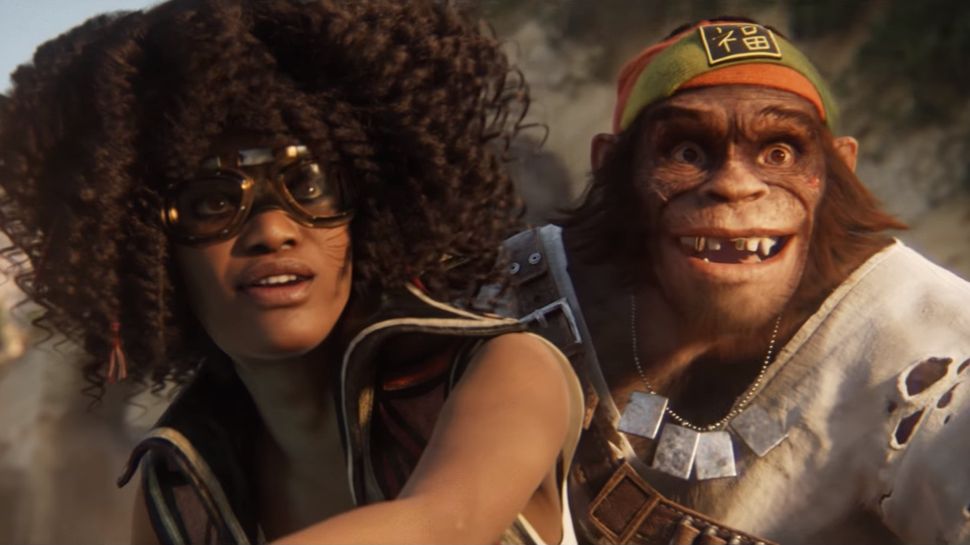 Platform(s): TBC
Release date: TBC
At long last, Michel Ancel and his team at Ubisoft have confirmed one of the most asked-for, anticipated sequels of our time. Beyond Good and Evil 2 is actually a prequel to Jade and Pey'j's journalistic escapades in the original game, taking on a much grander scale in a cyberpunk, Luc Besson-looking future full of high-tech ships and anthropomorphic animals. The lively crew of space pirates in BG&E2's cinematic reveal trailer are just some of many - you'll be starting from scratch with the hopes of one day reaching their level of professional thievery, visiting (and stealing from) the residents of multiple cities on myriad planets.
Deathloop
Platform(s): TBC
Release date: TBC
imagine Groundhog Day, but you're two assassins who end up killing each other every day, and then repeat ad nauseam. Well, that's Deathloop. The game takes place in the mysterious Black Reef, in what's described as a "time of madness". In development at Arkane Lyon, it's clear that our two assassins have very different ideas of their current situation. Juliana wants to protect it, while Cole hopes to break free of their never-ending cycle, but what they always do is kill each other. Over and over again. Should make for a very interesting game whenever it arrives.
Ghostwire: Tokyo
Platform(s): TBC
Release date: TBC
As people start evaporating from the neon-lit streets of Toyko, it's clear that something's not quite right. In Ghostwire: Tokyo strange shadowy figures begin patrolling the streets, and terrifying monsters based on Japanese lore and legends. It's being made by the same studio that brought you survival horror The Evil Within, which is promising. Especially as it sounds like it's filled with paranormal entities, supernatural events, conspiracies, and the occult.
The Elder Scrolls 6
Platform(s): TBC
Release date: TBC
After years of prevaricating, party pooping, and a preposterous number of Skyrim re-releases, Bethesda came out at E3 2018 to finally confirm that The Elder Scrolls 6 is officially on the way, even releasing a short but exciting teaser trailer to prove it. That trailer in question doesn't reveal a whole lot, but suggests a number of potential settings for the long awaited sequel, from the long forgotten High Rock to the lost island of Yokuda. Sadly, this RPG is likely to stay in production for quite some time, but the more hopeful adventurers wouldn't be completely mad for expecting The Elder Scrolls 6 to release before the end of the decade. Fingers crossed.
Starfield
Platform(s): TBC
Release date: TBC
Bethesda's first new IP in 25 years, Starfield, is so wrapped up in mystique and profundity right now, that we're not even sure if it'll be releasing on this generation of console hardware. Here's what we do know: it's set an open world RPG set in space, and Bethesda has been working on it for years. Sorry, but that's about it for now, but at least the studio was kind enough to confirm its existence after so many whispers amongst the industry. Given Bethesda's pedigree, Starfield is now one of the most promising titles of the future, and I can't wait to play it, even if it might not launch until we get our hands on next-gen consoles.
Overwatch 2
Platform(s): TBC
Release date: TBC
Blizzard revealed that its cast of heroes would be returning in a new sequel during BlizzCon 2019. Yes, Overwatch 2 is happening, and this time it'll change up the game with more of a focus on the storytelling and lore of the Overwatch universe thanks to the addition of Story Missions. In these missions, players will be pitted against AI foes rather than other players. The sequel also includes Hero Missions, which was described as a "deeply replayable co-op experience" by Overwatch 2's assistant game director Aaron Keller. Set in a variety of locations all over the world, Hero Missions will let players level up heroes and use different elements to modify abilities and power levels. With new characters and lots of additional content, it's already shaping up to be quite an exciting sequel.
Pathfinders: Wrath of the Righteous
Platform(s): TBC
Release date: TBC
Expect the second game set in the Pathfinder universe to lovingly honor the tabletop game upon which it's based, in the way that only developer OwlCat can. After the massive success of 2018's Pathfinder: Kingmaker, the team is bringing us a brand new story set in the beloved universe: enter a part of the world that was captured by demons nearly a hundred years ago, choose from more classes, cast more spells, and enjoy more verticality in the maps. Chris Avellone rejoins Kingmaker's Creative Director Alexander Mishulin and Lead Writer Alexander Komzolov for the sequel, so expect richly dense characters, fleshed-out dialogue options, and some serious consequences for your in-game choices. Plus, Owlcat has listened to fan feedback, so the game will be about 40 hours shorter than the behemoth that was Kingmaker. We got a chance to preview the game, and we're certain it'll delight Kingmaker and anyone partial to a tabletop-inspired video game world.
Take a look back at the year with our pick of the best games of 2019.