Spiritfarer
Platform(s): PC, Xbox One, PS4, Nintendo Switch
Release date: TBC 2020
Thunder Lotus describes Spiritfarer as a "cozy management sim about dying," and if that wasn't enough to catch your attention already, its gorgeous art style is sure to get you on board even more. You play as Stella, a ferrymaster who befriends and cares for spirits before helping to release them to the afterlife. The moving premise and "gentle gameplay" sound very promising and it's already shaping up to be one of the most interesting indie titles of 2020.
Vampire: The Masquerade - Bloodlines 2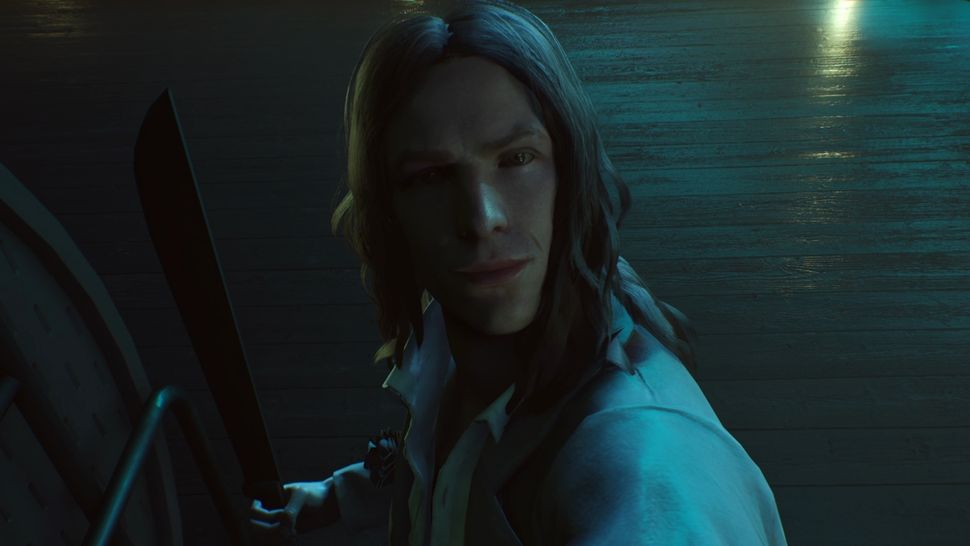 Platform(s): PC, Xbox One, PS4
Release date: TBC 2020
After the release of the first Vampire Masquerade: Bloodlines in 2004, nothing came as close to a great vampire RPG since. Thankfully, Hardsuit Labs and Paradox Interactive are bringing bloodlines back with a sequel that promises to take us on an immersive role-playing experience as a vampire thrown into the world of bloodsuckers in Seattle. As a newly sired vampire, you'll find yourself caught up in Blood trade war between competing vampire factions. With dialogue options, alliances to be made, and choices to make, Bloodlines 2 looks like it's shaping up to fill the void the first game left behind it.
Eastward
Platform(s): PC, Nintendo Switch
Release date: TBC 2020
Wrapped up in a charming pixelated art style, Eastward's post-apocalyptic setting takes inspiration from 90s Japanese animation. In a world that's fallen to ruin, Pixpil Studios "dual character RPG" sees you play as a digger called John who meets Sam, a mysterious girl John must guide. Together they navigate their way through decaying cities filled with danger on an "emotional journey." Along the way, you'll solve puzzles and encounter all manner of strange creatures and people who still remain in this dying world. The retro pixelated art style is very appealing, and with a lot of mystery surrounding the story and the setting of Eastward, it should make for an interesting release this year.
Boyfriend Dungeon
Platform(s): PC, Nintendo Switch
Release date: TBC 2020
Kitfox Game's Boyfriend Dungeon lets you date your weapons. It makes sense, really. If you think about it, fighting side by side in close quarters is the perfect set up for romance to blossom. You get a summer job fighting creatures in "the dunj," and it's here that you discover your weapons can transform into datable singles who just so happen to be up for some lovin'. Any money you earn can be used to take your weapon out on romantic adventures, and as you fight together to clear out monster infestations your bond will grow. With an inclusive line-up of characters and romances, this dungeon-crawling dating sim mash-up already looks like one of the most swoon-worthy upcoming indie releases.
12 Minutes
Platform(s): PC, Xbox One
Release date: TBC 2020
Nomada's interactive thriller 12 Minutes has firmly been on our radar since the studio debuted a trailer at E3 2019. You play as a husband who's stuck in a 12 minute time-loop. A romantic evening with your wife quickly turns into a nightmare when a police officer breaks into your house and accuses your wife of murder. Suddenly you're returned to the moment before everything unfolded, and as you go through each time-loop, you have to work to change your fate and break the loop once and for all. Taking inspiration from The Shining, Memento, and Rear Window, it's easily one of the most interesting indie titles to look forward to in 2020.
Skull and Bones
Platform(s): PC, Xbox One, PS4
Release date: TBC 2020
Sea of Thieves isn't the only open-world pirate game out there - Ubisoft's Skull and Bones is also setting sail this year, with a much more realistic take on pirate battles on the high seas. Skull and Bones is basically Assassin's Creed Black Flag without the Assassins, as it's being developed by much of the same team behind Black Flag, and promises a sweeping solo campaign as you vie for control over the 18th-century waters in the Indian Ocean. But the real focus looks to be player-versus-player ship skirmishes online, where each player controls their very own warship in team-based fleet battles. There will also be supernatural elements amidst all the cannon-fire, like the colossal tentacles of a terrifying kraken lurking in the deep.
Gods & Monsters
Platform(s): PC, Xbox One, PS4
Release date: TBC 2020
The team behind Assassin's Creed Odyssey surprised us all when it announced a new IP was on the horizon. Ubisoft's Gods & Monsters is described as a mythological storybook adventure with a painterly style that draws inspiration from the myths and legends. Originally set for a February release in 2020, the game has since been pushed back, but from what we've seen of the game so far - the debut cinematic trailer - it's certainly one to watch out for. I, for one, can hardly wait to discover everything the fantasy setting has to offer.
Sports Story
Platform(s): Nintendo Switch
Release date: TBC 2020
Sidebar is back with another RPG about sports... but that's not all it's about. Just like Golf Story, Sports Story lets you get up to a variety of different shenanigans as well as a healthy dose of sports. You can explore dungeons, go fishing, and much more besides. Instead of just playing golf though, you can play all sorts of different sports such as tennis, hockey, football, and baseball. With lots of fun sporty antics and adventuring to be had, Sports Story looks like another entertaining pixelated delight.
Everwild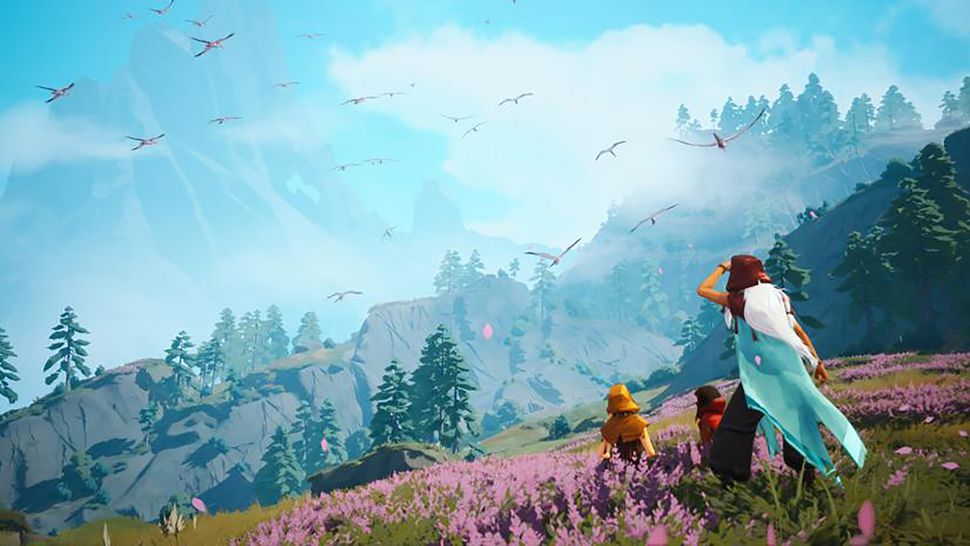 Platform(s): Xbox One, PC
Release date: TBC 2020
Everwild is a new IP from Rare exclusively for Xbox One that has already caught our attention thanks to its wonderful art style and enchanting world. We really don't know much about this new adventure yet, but the mystery surrounding it just makes it all the more tantalising. Set in a "natural and magical world," Everwild promises to take us on an unforgettable experience. From the trailer that debuted at X019, it's certainly shaping up to be one to keep an eye on. We can hardly wait to find out more about Everwild's world and the many creatures that appear to inhabit it.
Beyond a Steel Sky
Platform(s): Apple Arcade, PC, Xbox One, PS4
Release date: TBC 2020
Revolution Software's cyberpunk adventure reunites Broken Sword creator Charles Cecil and comic artist Dave Gibbons for a sequel to the original 1994 point-and-click cult classic, Beneath a Steel Sky. Now going Beyond the Steel Sky, the follow-up will see you once again play as Robert Foster who sets out to search for an abducted child. As you search, you'll find yourself in Union City - one of the last big cities still standing in a world ravaged by wars - but Union City isn't as it first appears. People are under constant surveillance, and controlled by AI. Described as a humorous cyberpunk thriller, Beyond a Steel Sky promises to throw us into a world that presents you with engaging puzzles and reacts to your actions and choices.
Microsoft Flight Simulator
Platform(s): PC, Xbox One
Release date: TBC 2020
The long running flight simulator from Microsoft is making a big return in 2020. In fact, if you watch footage taken from flights in-game, it's hard to believe you're not actually watching a real-life flight. The vista's look impressively realistic, and capture our world in incredible detail. You'll be able to pilot all manner of different aircrafts and set a flight path to any destination in the world. It truly is the next-generation of flight simulators, and looks like it'll be better than ever.
Turn to page 4 for more upcoming releases for 2020 (and beyond).