The Top 7... Reasons the Wii U might win the next console generation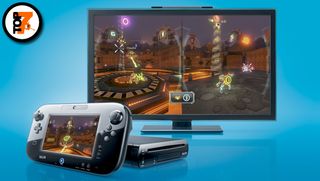 Welcome to the next generation
The Wii U arrived on shelves just yesterday, officially throwing down the gauntlet and kicking off the eighth console generation. As of now, the console is undisputed in its respective gen, though Microsoft and Sony have indicated the imminent arrival of their own entrants. This status gives Nintendo a healthy head start... or sets it up to be in the same position Sega was in when the Dreamcast was crushed under the PS2's powerful processor.
We can't predict the future, but we still think there are some reasons to believe that Nintendo might win the console generation by outselling its competitors (when they actually arrive). Think were insane? We might be, but we have seven reasons to back up our claims.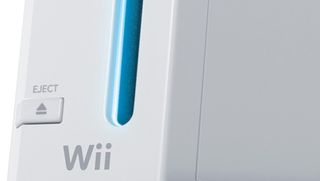 7. The Wii won the last one
Momentum matters in the gaming industry, especially when it comes to hardware sales. In recent history, "winning" one console generation has historically set up its successor to do well during the next one. The NES' success led to the SNES' dominance, the PlayStation's massive sales helped the PlayStation 2 sell more hardware than either of its rivals, and the Wii's gargantuan triumph could definitely shepherd in a golden age for the Wii U. Nintendo found an entirely new audience with the Wii, and it'll no doubt hope that same audience lines up for the new console (if its still alive--because, you know, old people).
Unless the Wii's incredible sales were a fluke, and the large casual chunk of its audience doesnt care anymore. The Wii was the thing to get for the few years after release, but software sales were never all that impressive, and it's totally possible that Nintendo's new system won't court the same audience that the Wii did.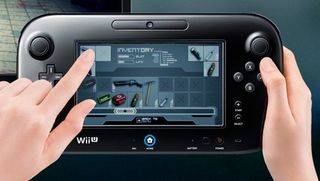 6. The second screen really is innovative
Though some games use the GamePad's screen (and will continue to) as a needless supplement, other developers have already proven that the Wii U's inventive controller is capable of greatness. ZombiU shows that the screen can be made intentionally cumbersome to ramp up tension in a horror game, and Nintendo Land provides a suite of examples as to how it can work in other instances, enhancing single- and multiplayer games alike.
Unless developers decide not to invest their design ideas in the screen. While it's possible to achieve great things with the GamePad, developers or publishers could opt not to put the work in from a sheer porting-convenience standpoint, resulting in the GamePad being reduced to an in-hand radar/map that needs to be charged every few hours.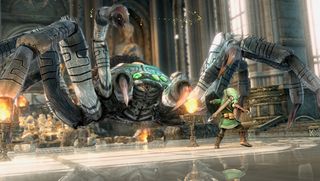 5. Powerful hardware hasn't helped a console win in years
"But it's not much more powerful than current-gen consoles!" you're screaming at your computer, frothing at the mouth in a mix of anger, confusion, and Twinkie deficiency. "How can it compare when the Xbox 720 and the PlayStation 4 are set to leapfrog over its hardware!?" While it's true that the other next-gen consoles will likely have more graphical and processing horsepower than Nintendo's, history dictates that it really couldn't matter any less. What do the NES, Game Boy, PSX, PS2, DS, and Wii all have in common? They all sold the most during their generations, and they were all underpowered compared to their competitors.
Unless it's too weak to compete. Sure, the less-powerful hardware usually does just fine (or better) than the super-powered competition, but we still haven't seen what the other next-gen consoles have to offer. If they're significantly better looking than the Wii U, Nintendo might be in trouble.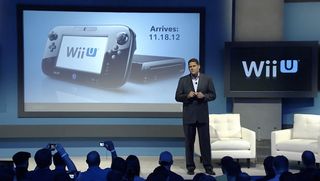 4. It has a head start
Though the system that launches first isnt guaranteed success by any means, coming out potentially a full year before the competition puts Nintendo in a good place to gain an early lead. The Wii shipped over 20 million units in the first 12 months, and if the Wii U does anywhere near as well, it'll go into the console war with a large user base, which third-party publishers always love. Oh, and it'll likely still be cheaper than the other systems when they launch since the technology likely won't be as cutting edge, giving it another head start when it comes to the second major part of the new console generation: the inevitable price drop.
Unless the first year of sales doesn't go well. The 3DS had a rough first year, failing to capture gamers due to its lackluster library and high price of $250--which is $50-100 cheaper than the Wii U is at launch. It eventually found its place and is doing quite well now, but Nintendo might have to call an audible and drop the price if the next 12 months dont perform up to par.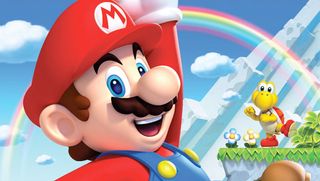 3. It already has a fairly strong game library
Nintendo seems to have learned its lesson when it comes to launching new hardware. The 3DS lacked anything of real value at launch, and it took months before it had a game library that any would call "strong." The Wii U, in comparison, brought with it a new Mario title (the first to hit a system launch since the N64), the inventive Nintendo Land, and some cool third-party games like Scribblenauts Unlimited and ZombiU. There are even some great games on the just-launched eShop, with indie gems Little Inferno and Mighty Switch Force available for download at launch.
Unless the third-party support fades away. The Wii had incredible third-party exclusives early on when developers saw it as a goldmine, but they backed out after lackluster sales numbers and a market littered with shameful shovelware. If the Wii U's software sales are similar, we might see this happen again--maybe sooner, too.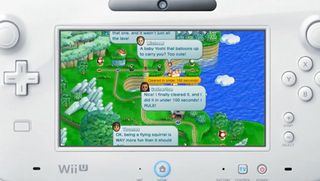 2. Miiverse is actually (sort of) awesome
We're still messing around with Nintendo's Miiverse, the mysterious online system/social network that launched with the system, but so far we've already seen it accomplish some cool stuff. It's a true evolution of the "post this achievement to Twitter and see your Avatar dance" thing that the other consoles have been doing, merging the gameplay experience with a social one in a meaningful way. Individual message boards that can be accessed in-game to ask for help is incredibly useful, even if it might make you less likely to come check your favorite game site for a guide.
Unless Nintendo never updates it. Though the Miiverse is bursting with potential, some aspects of it aren't really that evolved yet, making it hard to use and understand. With a few iterations, it can be a (literal) game changer, but for all we know, Nintendo could be content to leave it the way it is right now, considering how little love it gave the Wiis online side post-launch.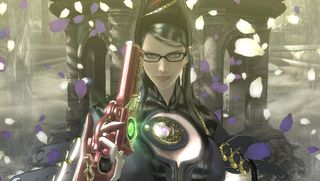 1. The hardware's future looks bright
The launch, while strong, can't carry the Wii U forever. Luckily, it won't have to--the next few months look just as solid, with Pikmin 3, The Wonderful 101, Game & Wario all hitting within the "launch window," which extends through March 2013. But beyond that, there's also the future of Nintendo's first-party games. We already saw glimmers of a Zelda game last year, and we're excited to see what Nintendo does with its other big franchises. Just thinking about how an HD F-Zero or Metroid would look on the system has us excited, especially after playing the Metroid and F-Zero levels in Nintendo Land.
Unless Nintendo focuses too much on the GamePad and makes everything weird. Listen, we like the new controller as much as anyone, but we still want games to have a traditional vibe to them. If Nintendo falls too in love with the tablet, we could see it making things that focus too much on touch, and after playing a lot of games on the iPad we know how dangerous it is to go that route.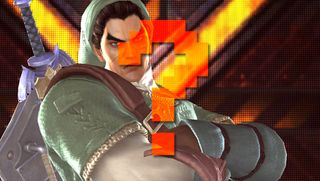 Join the Nintendo Fun Club
We're super excited for the future of Nintendo's console, and we expect that many of you are, too. Because of that, we'll be writing about the games we're looking forward to the most this week, and running through how we want them to play out. Let us know in the comments below which games you want to play on the Wii U.
And if you're looking for more, check out every Wii U launch game and the Top 7 launchiest launch franchies.