Gaming's coolest convicts [ClassicRadar]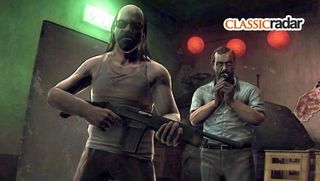 They've been found guilty... of awesome
Criminals arent the most respected members of society in real life, but they can make for some fantastic video game characters. Perhaps it's because the game industry is clearly trying to turn our nation's children into a breed of hyperviolent superthugs, just like all the know-it-alls who dont actually know much of anything keep saying.
At any rate, we've chosen our favorite prisoners from gaming history, so read on for our glorification of digital lawbreakers and give them the credit they deserve. If you dont, theyll just steal it anyway.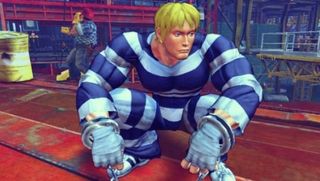 Cody (Street Fighter series)
Not only that, but it seems that Cody, like The Joker, can break out of prison whenever he likes, and does so simply because he is bored. This man fancied a break from incarceration and joined the S.I.N tournament for a laugh, without even bothering to take his handcuffs off. You can't get much more badass than that.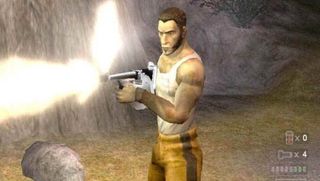 Torque (The Suffering)
What isn't up to you, however, is the amount of insanity that Torque has to put up with. Pursued by an army of Geiger-inspired monstrosities, haunted by mad doctors and vengeful executioners, Torque deals with a lot of nonsense, all while trying to remember exactly what happened on the day his wife was killed.
For all the mixed ratings it received, The Suffering was an ambitious and deeply intriguing game, and those chops are enough to make any title great.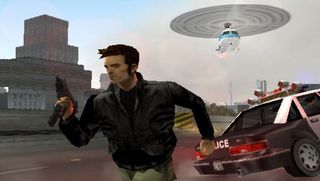 Claude (Grand Theft Auto III)
It was with Claude that we first sniped an old woman's head off. It was with Claude that we first took down an LCPD chopper behind that police building where it was really hard for the cops to reach us. And lest we forget, it was with Claude that we first slept with a prostitute and killed her to get the money back, scoring "points" for it, as many erroneous news reporters would later claim.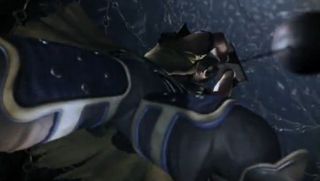 Kuroda Kanbei (Sengoku Basara: Samurai Heroes)
Instead of acting as a hindrance, that big metal ball is instead being swung around to smack AI-devoid Japanese soldiers in their stupid faces. If that's not devastating enough, he also has a habit of kicking the ball with his own unprotected foot, turning it into an absurd projectile that drags himself along behind. That's stupid... yet ludicrously brilliant.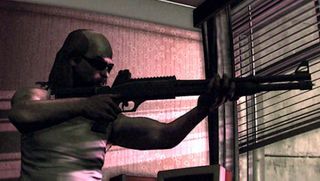 James Seth Lynch (Kane and Lynch)
Lynch might look like a cross between Jeff Minter and The Grinch, but he's a fascinating character, not least due to his role within videogame lore. It's not often you get to play as an old, bitter, insane, thoroughly despicable character. Say what you will about Kane & Lynch's overall quality, the sheer hideousness and deplorability of the "heroes" made it unique. Not to mention, the fantastic co-op angle in which Lynch's hallucinations are made horrifyingly clear seals the deal. An outstanding videogame convict, if perhaps also a truly awful human being.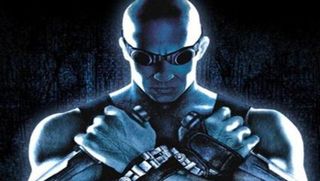 Riddick (Chronicles of Riddick: Escape From Butcher Bay)
In any case, you can't say no to Vin Diesel, and that's why he's on the list. From his lovely bald head to a voice so dense you could lose a ship in it, The D-Man is perfect criminal anti-hero material. That's a skill your mother can be proud of.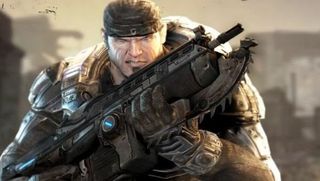 Marcus Fenix (Gears of War series)
Marcus may not have much more personality than your average videogame space marine, but his gallows humor and no-nonsense attitude betrays a surprisingly likable and identifiable old scrapper underneath the cynicism and swearing. He's a meathead, but we love him.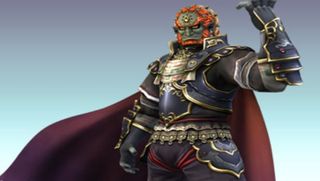 Ganon (The Legend of Zelda series)
Ganon was put on trial by the Sages and originally sentenced to death, but he was so awesome that he couldn't even be executed properly. That's what a fantastic convict this Gerudo git happens to be, and why he'll never get parole. Besides which, who else could combine green skin with ginger orange hair and still be taken seriously as a credible bad guy?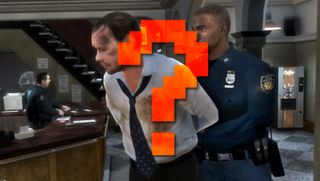 Guilty as charged
Have there been any other great characters with a record in the years since this was posted? Keep us up to date in the comments.