Ready your wallets, this November, the Black Friday gaming PC deals will be coming thick and fast and there's likely to be a whole host of gaming desktops and laptops at the lowest prices they have ever been. This will make for exciting pickings with those looking for a new pre-built machine of either type, while there's is likely to be avast array of components receiving equal treatment too. For example, graphics cards are likely (and hopefully) going to see some swinging reductions: with the release of newer "Super" range of RTX 20-series graphics cards, the slightly older, but still very competent regular 20-series cards (and the builds which they are inside of) will be available at some real low prices.
Anyway, in a broader sense, we're going to be collecting deals that have something for everyone; cheaper rigs to get your PC gaming sea-legs or savings on higher-end builds that deliver the best performance possible.
More Black Friday deals info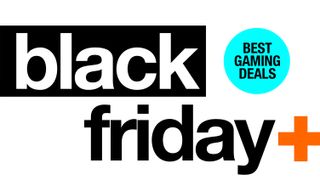 (Image credit: Future)
Everything you need to know about 2019's Black Friday game deals.
Our focus will be broad, and we'll try to be across all kinds of offers and deals that'll be attractive to everyone. We'll keep on top of the best gaming PCs with a high-end component composition for super low prices. But we'll also be keeping an equally eagle-like eye on those machines and builds that will lend themselves to being a second PC or laptop, perhaps built with an older GTX series card that'll be perfect for streaming, gaming on the go, or getting into PC gaming. Whatever crops up, we'll be across it.
Black Friday is a time of year when all major retailers like Amazon, Walmart, Newegg, and Best Buy will be doing everything possible to draw your attention to their online storefront. Some might do big price cuts on a premium build or bundle in a handful of games with your purchase. When big retailers try to outdo each other with deals, you win.
When will the Black Friday gaming PC offers start?
As years go by and the craze gets bigger, you'll start to see some retailers try to coax you in earlier and earlier in the autumn - particularly in November itself. Be vigilant against deals which might be starting to appear in early November too as though these can look too good to be true, the prices won't really start to be slashed until Black Friday itself, and over the weekend and into the holidays.
Importantly, Black Friday doesn't start properly until November 29, but we'd expect to start seeing all things gaming PC start to come down to lure people in during the two weeks preceding that. It is our train of thought - and our own practice in reality - that one should start being really beady-eyed and ready to pounce from about mid-November. If you see something amazing from this point, then you're pretty safe to just pull the trigger. Keep in mind that there will also be plenty of other stuff on offer in November, like Black Friday TV deals, so it might be best to spread your spending a little to get everything you want.
What is a good Black Friday gaming PC price?
Well, this isn't quite as straight forward as you may think it is. But in most respects, it's down to you, what you need and want and what you're willing to consider. Given that prices on desktops and laptops will fluctuate wildly throughout Black Friday deals period due to each change in component altering pricing, its best to take a more holistic approach rather than having eyes only for a magic number.
Think about a budget and not necessarily a few red-line must haves. Even if you're holding out for a gaming PC with an RTX 2080 graphics card in it, there's no reason to be instantly dismissive of a machine that has a slightly less stratospheric graphics card - particularly if it makes up for it in other areas.
The best thing about a majority of gaming computers is that you can always (hopefully) upgrade bits and pieces as and when Therefore you can widen your net comfortably and be quite accommodating. And always be prepared to be surprised: a build or configuration, or a brand or model may come about that you weren't expecting. Team that with a bit of research between retailers and you'll be laughing.
What else will Black Friday bring for PC gamers?
You will find a massive range of other deals joining the Black Friday gaming PC sales. In fact, you'll find computing specials on almost every other piece of tech, peripheral and component you can imagine. It is that time of year after all. While most people who want one now own an actual PlayStation 4 console, there's an endless world of accessories and extras that will enhance your play even further. So, what can you expect?
1. Monitors
Likely to outlast many other bits of hardware, and offering you great versatility, gaming monitors will definitely be among the best Black Friday gaming PC deals this year. The aforementioned versatility is great as, perhaps contrary to their reputation and some opinion, they are not just for PC gaming. The top gaming monitors are also some of the best panels for playing console games on too - after all they are built and honed for gaming. You might miss out on a few of the PC specific benefits but if you have a desk-bound gaming setup - or if you do both console and PC gaming in the same place - then a designated gaming monitor is a great acquisition. Be it G-Sync or FreeSync; 4K and HDR or Full HD; 60Hz and incredible picture detail or 144+Hz refresh rate and smooth as a very-smooth smooth thing, there will be loads of cracking monitors among this years Black Friday gaming PC deals.
2. Headsets
Gaming headsets have come on leaps and bounds in recent years, with each new 'generation' offering more and more features and performance and experience enhancements. They are also one of the most prolifically discounted peripherals which is great news for this years Black Friday gaming PC deals. Basically, if you're thinking about a gaming headset as an alternative to a sound system to increase immersion, or you want to upgrade to something with better audio and mic qualities, we would strongly recommend you wait for the Black Friday gaming PC deals and don't buy one now. There are often some banging deals on quality headsets like the Razer Kraken or HyperX Cloud series cans so you'll definitely save a whole lot if you wait. Even those real premium sets that are near the $200 mark come right down during Black Friday.
3. Gaming Keyboards and Mice
Black Friday is always a good opportunity to get yourself armed with the best gaming keyboard and mouse. This time of year you can get yourself the best mechanical keyboard with your preferred switches or a flashy gaming keyboard for insanely low prices. The best gaming mouse, much like keyboards, operate a lot by feel and everyone has their preference. A good gaming mouse will have adjustable DPI, solid CPI rating, high IPS, and are durable as hell. Getting your hands on a comfy gaming mouse can be almost religious experience especially if you're doing marathon sessions of Destiny 2 or Apex Legends.
4. Graphics cards
The engine room of any good gaming PC, you'll want to keep your eyes peeled for graphics card deals this Black Friday. Particularly with a new-ish range being launched this summer in the shape of the 'Super' series as this means the normal 20-series cards are likely to be in line for some swinging reductions as retailers look to be shot of their (only slightly) older stock. The key thing here is that the regular 20-series cards are still seriously good and will have you gaming on high settings for a while to come. They are also ones to keep your eye on during the Black Friday gaming PC deals as they are components that won't require you to do a full rebuild. They can (hopefully) be slotted in neatly and tidily, offering one of the easiest hardware upgrades going.
Black Friday gaming PC deals: what's available now?
If you really can't wait and you want to nab a new gaming PC right now (which you can upgrade during Black Friday), then there are some discounts to be had. The prices will look scary at first glance, but once you interrogate the specifics of each deal, the components of the build, and take into consideration warrantees and the convenience of getting a pre-built, then there is genuine value to be had.
Best gaming PC deals
HP Omen gaming PC | RTX 2070 | i7-9700K | 16GB RAM | 512GB SSD | $1,630 at Amazon (save $170)
This is a decent offering for a 2070 build. Ray-tracing gaming, a quality processor and an M.2 solid state drive - all built for you -combine to make for a quality build.View Deal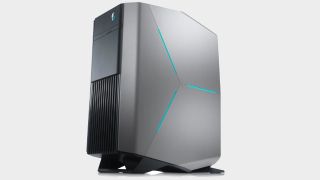 Alienware Aurora gaming PC | RTX 2080 | i7-8700 | 16GB RAM | 256GB + 1TB | $1,750 at Dell (save $505)
Yeah, you'll pay a little extra for the Alienware name, but this is a high-quality build from a trusted name. View Deal
ABS Mage M gaming PC | Radeon RX 5700 XT | Ryzen 5 3600 | 16GB RAM | 512GB SSD | $1,000 at Newegg (save $150)
An AMD build, but a quality one at that - and with a discount. This will be a quality gaming servant for you and, as with all gaming PCs, offers that flexibility in terms of adding upgrades and additional components overt time.View Deal
If you're looking for the best prices on components and accessories right now, then here is a selection of our other buying guides to get you started. Each checks prices constantly, to make sure you're getting the best offers right now.
Best gaming laptop | Best gaming monitor | Best CPU for gaming
Best gaming mouse | Best graphics card | Best RAM for gaming | Black Friday gaming specials