20 Movies That Should Be Comic-Books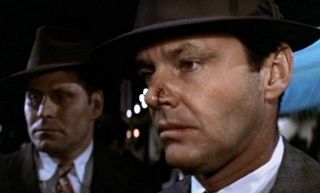 Chinatown (1974)
The Film: Intense, twisty and deeply textured crime drama from Roman Polanski.
Private Detective J. J. Gittes (Jack Nicholson) is hired to investigate possible adultery, and discovers a conspiracy linked to Los Angeles' water supply.
The Comic-Book Sequel: Gittes is asked to investigate when a professional fighter winds up dead. Could it be something to do with corruption in the betting industry?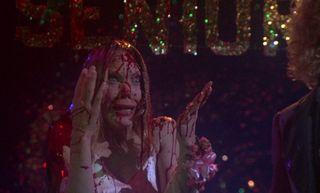 Carrie (1976)
The Film: Bloody teen horror from Brian De Palma, based on the novel by Stephen King.
Sissy Spacek plays the titular psychic high schooler, an outsider who's shyer than a winter sun and strangulated by her mother's religious roasting. It ends with a lot of dead people. And some pig's blood.
The Comic-Book Sequel: Carrie in hell? Let's see what happens when Carrie ends up dumped in the underworld for her bloody-mindedness, then attempts to find a way back into the real world.
We wonder who she'd cross paths with down there...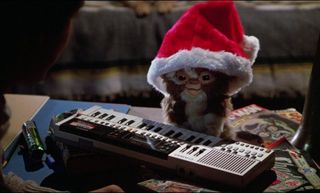 Gremlins (1984)
The Film: Christmas-set monster madness, with cute little Mogwai Gizmo (no, not the Glaswegian band) being given to young Billy as a Christmas present.
After a few accidents with water and overeating, Gizmo re-produces a hoard of evil brethren who wreak havoc on a small town.
The Comic-Book Sequel: Deliciously sinister comedy in which a scientist steals Gizmo from Chinatown and begins experimenting on him. Sadly for him, the result are decidedly messy...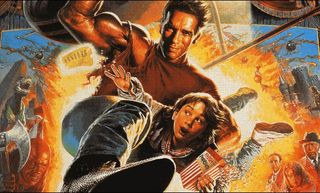 Last Action Hero (1993)
The Film: Typically OTT Arnie vehicle. Film fan Danny gets transported into one of the Austrian Oak's action movies, and becomes a part of the plot.
Things get even more outrageously self-referential when Arnie's fictional hero Jack Slater enters the real world, and discovers it's nothing like the movies.
The Comic-Book Sequel: A Jack Slater remake is in the works, causing chaos in movieworld as Chris Evans is cast as a younger, more attractive version of the original hero.
Danny attempts to sort things out, but he'll need the real Jack Slater's help. Lucky he kept that ticket stub...
The Exorcist (1973)
The Film: Caused outrage for its depiction of a possessed young girl (Linda Blair) by the devil himself. Famous for its head-spinning horror and pea soup vomit scene.
The Comic-Book Sequel: Chris MacNeil (Ellen Burstyn) is now famous thanks to her daughter's much publicised possession, and is sought out by a family whose rugrat is displaying similar violent tendencies.
Can she help them all these years later, or are the memories too painful?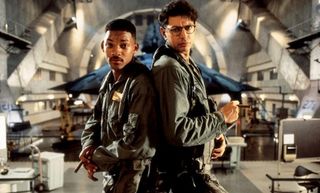 Independence Day (1996)
The Film: Apocalyptic alien invasion flick, one of the least preposterous and most entertaining things directed by German filmmaker Roland Emmerich.
Giant space ships hover above the world's capital cities, and set about destroying the Earth. Can Marine Captain Steven Hiller (Will Smith) and computer nerd David Levinson (Jeff Goldblum) stop an all-out invasion?
The Comic-Book Sequel: The aliens tried it one way and failed; time for a new tactic. Still covetously seeking to nab Earth for themselves, they take a leaf out of terrorist books and infiltrate the human race using skin suits.
But the death of an ex-pat who has discovered their secret makes David believe the aliens are back. Can he convince the rest of the world?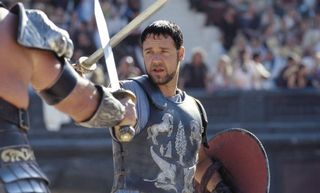 Gladiator (2000)
The Film: Epic directed by Ridley Scott, starring Russell Crowe as the titular fighter.
As a wronged soldier roped into clashing with and killing other gladiators for entertainment, Maximus defies an Emperor and his empire, but dies in the process.
The Comic-Book Sequel: Let's use Nick Cave's unfilmed but deliriously fascinating movie sequel script.
In the afterlife, Maximus encounters ancient Roman Gods, then is reincarnated in time to defend early Christians. It spans many centuries, with Maximus steering tanks in the war and winding up in the Pentagon.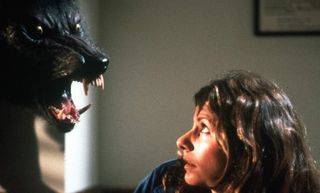 The Howling (1981)
The Film: Tongue-in-cheek scarer starring Dee Wallace as a TV reporter traumatised by her experiences out in the field when a psycho attempts to kill her.
Booking a stay in a country retreat with her husband, she discovers that the inhabitants are all actually werewolves, and must fight for her life against an entire community of the ravenous beasts.
The Comic-Book Sequel: Lone surviving wolf Marsha moves to a small sleepy town and seduces a young student. When she bites him during a particularly rough tumble, he starts to go through some very interesting changes...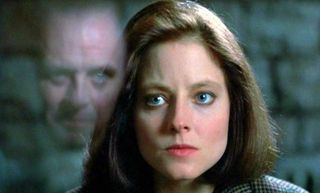 Silence Of The Lambs (1991)
The Film: Multiple Oscar-winner featuring a never-better Jodie Foster as FBI trainee Clarice Starling and Anthony Hopkins as Dr Hannibal 'The Cannibal' Lecter.
When women start turning up dead – and skinned – Clarice is unwittingly sent to see if Lecter, banged up in an asylum for the criminally insane, knows anything about the man behind the murders.
The Comic-Book Sequel: Ignore the novels and follow-up flicks. Clarice finds herself involved in a new murder case in which men are found crucified. Could a religious nut be behind the deaths? And is Hannibal Lecter the one sending her roses – if so, where is he?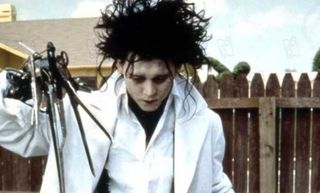 Edward Scissorhands (1990)
The Film: Quirky fairytale courtesy of Tim Burton and Johnny Depp.
The titular Edward is the creation of an inventor who wanted to create a man using his own hands, but died before he could finish the job. When an Avon saleswoman meets Edward, she takes him into her home
The Comic-Book Sequel: What happens to Edward after his time with the Boggs? Many years later, a construction business want to tear down his mansion to erect a shiny new apartment block.
When the company's PA, Jenny, befriends Edward, her loyalties are torn...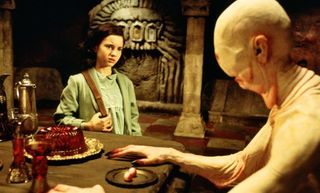 Pans Labyrinth (2006)
The Film: Creepy '40s-set Spanish fantasy directed by Guillermo Del Toro.
Fairytale lover Ofelia gets caught up in the machinations of her evil step-father Captain Vidal, who is terrorising a small town. She escapes into a magical world where fairies, a giant fawn and an eyeless monster reside...
The Comic-Book Sequel: During World War II, a young boy discovers a book about an Underground Realm where a king and queen rule with their daughter Princess Moanna.
As Hitler's terror rains down, the boy finds a doorway to a strange new realm and meets a towering faun...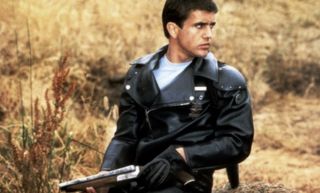 Mad Max (1979)
The Film: Post-apocalyptic road movie, in which law enforcer Max (Mel Gibson) fights a motorcycle gang who are running rampant in the Australian countryside.
The Comic-Book Sequel: Max discovers a cult of devil worshippers who are attempting to seize control of the roads, and sets about disbanding them. But will he fall under the spell of their alluring leader?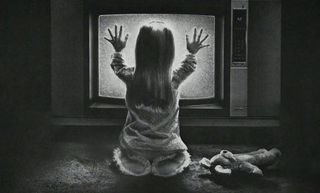 Poltergeist (1982)
The Film: Tobe Hooper spooker about a family whose home is terrorised by unseen entities. When youngest daughter Carol Anne is kidnapped, the family recruit psychic Tangina to help them get her back.
The Comic-Book Sequel: Carol Anne is now a grown woman and has a family of her own. But when her daughter starts talking to the TV, Carol Anne begins to worry.
Soon the furniture is on the ceiling. Has something returned for Carol Anne?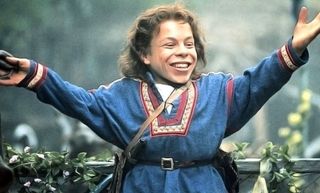 Willow (1988)
The Film: Fantasy adventure in which little pecks, sorry, folks known as Nelwyns are hampered by the cruel rule of evil Queen Bavmorda.
When pocket-sized Nelwyn Willow Ufgood (Warwick Davis) discovers a baby prophesised to bring about the end of Bavmorda's reign, he attempts to bring the Queen down. With a little help from his friends.
The Comic-Book Sequel: Willow is pulled into a new fantastical adventure when evil, power-hungry warlord Mab recruits forces against the current peaceful rule.
Those Nelwyns who refuse to fight are kidnapped and killed, including Willow's wife. Distraught, Willow and his grown-up son seek out Fin Raziel and Madmartigan for help.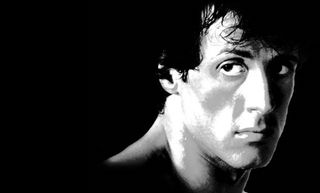 Rocky (1976)
The Film: The tale of one man's mammoth struggle for supremacy in the world of boxing.
Rocky Balboa is just a small time fighter, but when he gets the opportunity to take on Apollo Creed, he rises to the challenge.
The Comic-Book Sequel: He's already appeared in a few comics (Cracked, MAD), but let's give the fella his own comic book universe.
Rocky faces his toughest opponent yet when he's challenged to fight British Champion Frank Hudson. Meanwhile, his girlfriend feels left by the wayside...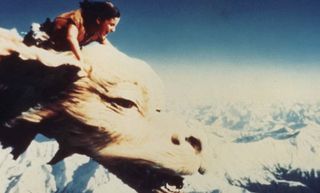 The Neverending Story (1984)
The Film: Based on the book by Michael Ende, directed by Wolfgang Peterson.
Young Bastian (Barret Oliver) is struggling after his mother's departure, and escapes into a book entitled The Neverending Story .
But is it really a work of fiction, or could the events he's reading about really be taking place in another world?
The Comic-Book Sequel: While packing for uni, Bastian discovers his old copy of The Neverending Story and begins to read it. But he discovers the story has changed, and soon finds himself whisked along on a new fantastical journey.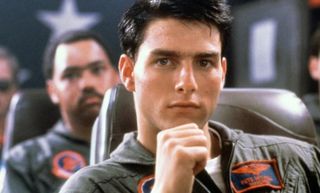 Top Gun (1986)
The Film: Tony Scott-helmed '80s actioner, starring Tom Cruise as Maverick, a Tomcat student pilot who competes with his other team members for supremacy. He also beds his teacher, Charlie.
The Comic-Book Sequel: Now they've qualified, what next for Maverick and his team mates? A few years after marrying Charlie, Maverick is called to serve for his country.
When a new student of Charlie's makes advances on her, will she give into temptation?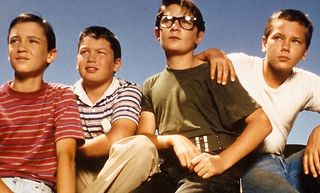 Stand By Me (1986)
The Film: Coming-of-ager from the pen of Stephen King, directed by Rob Reiner. Four boys set out to find the body of a missing teenager in what turns out to be a journey of self-discovery more than anything else.
The Comic-Book Sequel: When news hits that an escaped convict is loose on the outskirts of town, Chris, Geordie, Vern and Teddy make it their mission to capture him...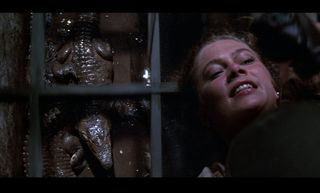 Romancing The Stone (1984)
The Film: Hybrid rom-com action adventure, in which writer Joan Wilder (Kathleen Turner) gets swept up into her own exotic adventure when her sister is kidnapped and held hostage in Colombia.
There, she meets jungle-lover Jack T Colton (Michael Douglas), who helps and hinders her in her quest.
The Comic-Book Sequel: A woman turns up at Joan's door claiming to be Colton's wife. The woman says that she needs Colton to help her rescue her son, who has been kidnapped by pirates off the coast of Spain.
Refusing to let Jack and his supposed wife go alone, Joan travels with them. Cue more exotic swashbuckling adventure...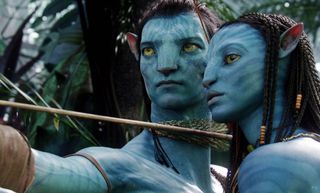 Avatar (2009
The Film: Biggest grossing movie ever, directed by James Cameron, almost single-handedly revived interest in 3D... Sound familiar?
Jake Sully (Sam Worthington) is sent off to the alien moon known as Pandora, where he uses his dead twin's Avatar – an alien body that his consciousness can be projected into – to get close to the native Na'Vi race. Soon, he wants to be one of them.
The Comic-Book Sequel: Now a fully-fledged Na'Vi, Jake adjusts to life on Pandora. But when another savage alien breed is discovered deep in the moon's underground caves, the timing couldn't be any worse – humans have sent another raft of soldiers to seize control of Pandora.
Meanwhile, Jake begins to hear Dr Grace's voice whenever he's near the Tree of Souls.