14 Reasons To Love Comic-Con 2010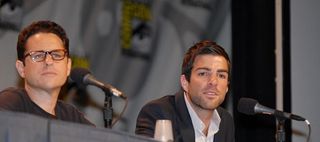 The Access
Comic-Con (aka Geek Mecca) launches its 40th year in San Diego this Thursday 22 July. And as usual, it is promising another four days packed with exclusive looks at new movies, discussion panels with the big wigs, parties and a raft of geeky talks for those who live to dissect the adventures of their favourite superheroes (or supervillains).
As movie fans, we're of course most excited about the movie stuff. And thanks to the current popularity of comic book movies, just about every filmmaking man and his dog will be attending this year's convention to talk up their projects. Comic-Con is renowned for revealing never-before-seen titbits to get us all even more excited about future films, and 2010 should be no different…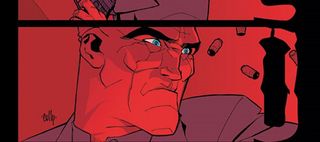 Red
Not only is there a panel with the cast, there's also an in-depth discussion of the comics themselves on Sunday. Bruce Willis, Helen Mirren, Morgan Freeman and John Malkovich will all be there dishing the dirt on their action roles alongside director Robert Schwentke. They're also promising some brand new footage, as well as the flick's final trailer.
Will it match up to the brilliance of Warren Ellis' politically charged and bloody comic? Will this be the film to give Willis' career a much-needed kick up the backside? Yes please to both!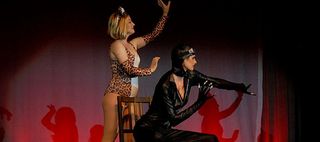 The Masquerade
Traditional Saturday night partying generally involves getting dressed up in outlandish costumes and becoming star for the night, and this year is no different. Presented by True Blood (in name alone, we don't think any of the cast are lined up for official appearances), this year's Masquerade should feature as many nutso creations as past years.
We expect a lot of blokes as Captain America and Kick-Ass, while any younglings there will no doubt be dressed as Hit Girl (though we hope they keep the four letter words to themselves).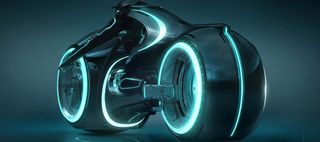 Tron: Legacy
Appearing for an almost unprecedented third time at Comic-Con, the long-awaited Tron sequel makes its final bow to the audience what loves it ahead of the flick's December opening. There should be even more brand new footage, and everybody involved will be there to give the film one final boost of publicity.
Sadly, there are no screenings for the flick, so those of us already chewing our hands off in expectation will just have to wait alongside the rest of the movie-going public.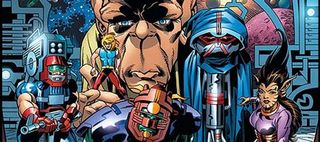 Jack Kirby Tribute
Dearly departed comic artist/genius Jack Kirby remains alive in the hearts of comic book readers the world over – and Comic-Con are presenting their own special tribute to the man who co-created such iconic characters as Thor, Hulk, Cap'n America and the Fantastic Four.
Kirby buddy and biographer Mark Evanier will be hosting this year's tribute, and will be flanked by writers Marv Wolfman and Kurt Busiek to take a trip down memory lane as they celebrate the man they (and we) call the King.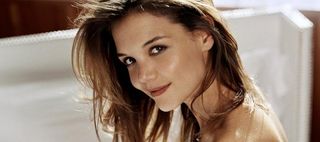 Dont Be Afraid Of The Dark
Guillermo Del Toro must be gutted he's not appearing at C-C this year promoting The Hobbit . Still, at least he's there at all, and any movie he has a hand in we're dutifully on the edge of our seat for. Here, he accompanies director Troy Nixey to give a first look at their new horror flick Don't Be Afraid Of The Dark .
Stars Guy Pearce, Katie Holmes and Bailee Madison aren't expected to attend, but we'll get to sneak a peek at what they've been up to here. Pearce and Holmes play a couple who must face demonic creatures who are bent on their destruction, just as Pearce's daughter is sent to stay with them in an old mansion. The Haunted Mansion this ain't.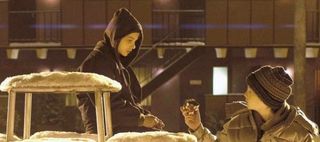 Let Me In
Early glimpses of Matt Reeves' otherwise questionable remake of Swedish vamp flick Let The Right One In have been promising. Now the director has the chance to convince us all that his reboot was worth the film on which it was shot, as he debuts some brand new footage for C-C audiences.
We should also be getting the chance to chat with new nippers Chloe Moretz and Kodi Smit-McPhee about their experiences shooting the film. Expect this to be one of the standout panels of the whole four days.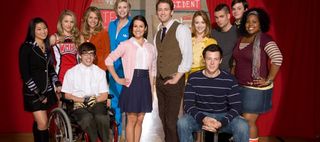 Glee
"Don't stop belieeeevin'!" Ahem. Yeah, alright, we're sick of hearing that around the office, as well. And, yes, the second half of the Gleesters' first season failed entirely to live up to the bubble-gum drama of the first. But we hold out hope for the show's second season.
Which is why we'll be down the front at this panel discussion, where the cast and crew of the teen musical show will be talking about how much they love Gaga and Olivia Newton-John. We think. We hope.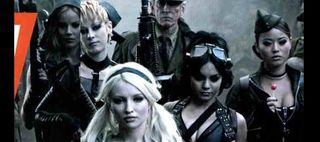 Sucker Punch
Zac Snyder's awesome-looking new flick takes its Comic-Con bow, just as his 300 and Watchmen did. No, not the one about owls wearing armour and scratching each others' eyes out – the one about girls scratching out the eyes of mean men.
Need more reasons to be excited by this? Well, how about the cast: Emily Browning, Vanessa Hudgens, Abbie Cornish, Jamie Chung and Jena Malone will all be getting dark and dirty in a 1950s setting as they smash the crap out of things and stuff. Oh, in 3D. Lovely.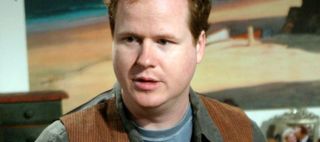 Geek Gods
Where is pop culture going? Let's find out by asking some of the most big-brained boffins out there! Yes, the two and only Joss Whedon and J.J. Abrams will be appearing for a panel called Entertainment Weekly: The Visionaries.
We know what you're thinking – surely that much geek in one room should create some sort of rift in the fabric of reality, or at the very least a supernova? We imagine they'll be giving out protective suits before the discussion. Either way, it should be a blast, with the pair set to discuss where superhero movies are going, how technology is shaping films, and what the pop culture canvas will look like in a decade…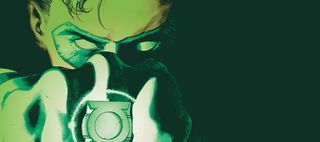 Green Lantern & Thor
Entertainment Weekly unveiled some new images from the superhero flicks last week, but we expect a whole lot more from Comic-Con. Word is we'll be getting some footage from Green Lantern – the first seen ever (quiver) – while ol' green tights himself Ryan Reynolds will be about to talk up his latest superhero role.
Thor -wise, Paramount are keeping oddly schtum about anything – if anything – they'll be taking to C-C. They'd be mad not to show off at least a teaser trailer. Though the ropey images that have been released so far have us wondering if they just want to forget Thor even exists. Comic-Con is their chance to prove otherwise…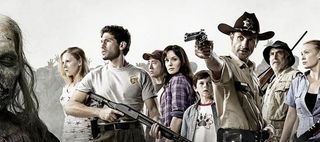 The Walking Dead
Three words… Frank. Darabont. Zombies. If that doesn't have you groping for an oxygen mask, nothing will. Yep, the man behind one of the most depressing horror monster movies in eons (The Mist) is exec producing a new series based on Robert Kirkman's crimson-splattered comic book series.
Not only will Kirkman be at the convention to discuss his work, the cast of the new TV series will also pitch up alongside showrunner Darabont to give us a glimpse at the series. You'll believe dead people can walk.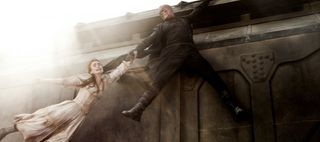 Priest
We've been reading the Korean comic in preparation for this panel, and it's completely mind-blowing – a sweaty, uncomfortable but thrilling mix of goreific fights and faith-questioning head-tapping. Paul Bettany may have gone for the shaved-head route (in direct opposition to the long-haired locks of the comic's Ivan), but recent pics hint that director Scott Stewart has gone for the misty, dirty look that this adap demands.
Did we mention it will also be in 3D? Well, it is. And Paul Bettany, Karl Urban, Maggie Q, Cam Gigandet, Stephen Moyer, and their director will be onstage revealing their first look at the flick in three dimensions. We pray it's good.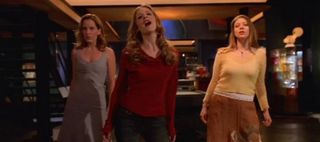 Buffy: The Musical
Is there a better way to sign off the four days of festivities than with some old friends for a right good sing-a-long? We can't think of any. Screening the stand-out musical episode of Buffy 's sixth season, Comic-Con will be bidding us a friendly farewell with this foot-tapping classic.
Rocky Horror ? Move on over, Buffy and co are back. Expect tears come the climax.