12 Cruellest Movie Girlfriends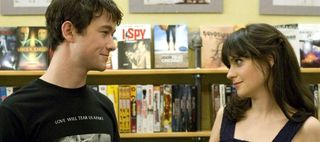 Zooey Deschanel in (500) Days Of Summer
The Girl: Manic pixie dream girl, to be more precise. Summer is one of those chicks that men just can't help falling for – she's effortlessly cool, aloof without being mean, unattainable, untouchable as sea spray and gorgeous as hell.
The Cruel: In a word; apathy. Want another word? Try indifference. Alright, so they sort of both mean the same thing, but Summer's lack of interest/enthusiasm toward Joseph Gordon-Levitt's Tom is what breaks him.
Emotionally, she basically pulls his still-beating heart from his chest, pokes pins it, then stamps on it with her spikey heel. And walks a block with it still stuck there until it's flat as a pancake and drained of life and hope.
In the words of director Marc Webb, "Summer isn't a girl, she's a phase." Pretty tough phase, though.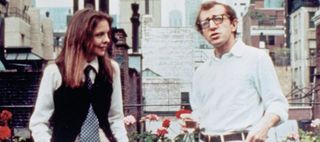 Diane Keaton in Annie Hall
The Girl: Annie is ditzy but magnetic, an intellectual who likes a bit of culture.
The Cruel: She's also moany, frantic and difficult to pin down.
Inevitably, she breaks Woody Allen's labouring heart when she decides she hates New York and ups sticks to California. Even when Allen's lonely Alvy finds her and asks her to come back to the Big Apple, she refuses.
In the end, they're friends. But we're guessing Alvy's just putting on a front as he figures out how to exact his bloody revenge.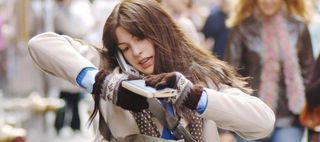 Anne Hathaway in The Devil Wears Prada
The Girl: Wannabe journalist Andrea 'Andy' Sachs wants to change the world with her words. Instead, she bags the dream job of junior assistant to Amanda Priestly, the cold-hearted editor of Runway magazine.
The Cruel: Losing herself in the bitchy, surface-level-obsessed world of fashion, Andy's life is taken over by her demanding night-and-day job.
Which means that her relationship with lovely-perfect-man-boyfriend Nate suffers. Big time. She misses his birthday, he tries to make her see that she's turning into everything that she once despised. They break up, she sleeps with a big-shot author. Pain in spades.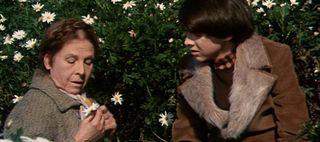 Ruth Gordon in Harold And Maude
The Girl: Maude is 79-years-old but full of the joys of life. She enjoys attending funerals, which is where she meets 19-year-old manic depressive Harold, whom she teaches how to enjoy the days he's given.
The Cruel: Spoiler alert! Maude spends time with Harold showing him the wonders of the world and ensuring that he "makes the most of his time on this earth". They fall in love. Then she commits suicide on her 80th birthday, because she thinks 80 is the perfect age to die.
Talk about a high before a crater-sized low. Way to mess with the emotions of a manic depressive, you crazy bat.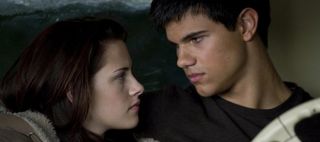 Kristen Stewart in Twilight: New Moon
The Girl: Mopey indie chick with an unhealthy attraction to bad boys. She bites her lip a lot while staring into the distance looking like she's trying to figure out the square root of pi.
The Cruel: Having a vampire break up with you really takes its toll. Just look at Buffy - she never had a decent relationship again after Angel.
For Bella, it's all about using people. Or, person. Namely Jacob. Lost after the equally mopey Edward dumps her, Bella gets close to Jacob, lets him fall in love with her, then leaves him when she finds out Edward is in trouble.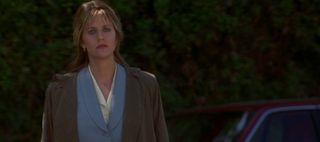 Meg Ryan in Sleepless In Seattle
The Girl: Wistful romantic Annie is engaged to the sweet-but-sneezy Walter. Although she loves him dearly, she is plagued with doubts about the future of their relationship.
The Cruel: You're engaged to a lovely guy. You hear a poor widower pouring his heart out on the radio. What do you do? Decide the radio guy is the one for you and start stalking him, even though you're already engaged .
We feel for you Walter, we really do. Lucky escape if you ask us. (Sam, good luck.)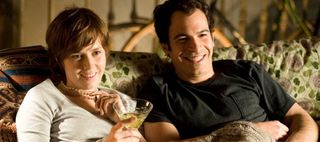 Amy Adams in Julie & Julia
The Girl: Julie Powell's got a bit of a monotonous existence. Her job at the Lower Manhattan Development Corporation's call centre tasks her with answering phone calls from victims of the 9/11 attacks, while also fielding calls from protestors who are against a new WTC being built.
The Cruel: Julie's so miserable with her job that she decides to start a blog (how very on trend) and attempt to replicate the recipes of Julia Child.
Not massively cruel in itself (except if she's very, very bad at it), but her poor boyfriend suffers as Julie neglects him for her newfound baking obsession. He was a whiney loser, anyway, to be fair.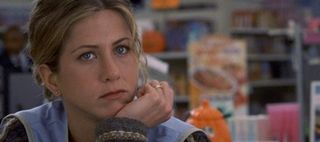 Jennifer Aniston in The Good Girl
The Girl: Justine Last is a 30-year-old supermarket worker who feels suffocated by both her boring job and her boring marriage. Husband Phil loves her and wants a baby, but spends his time getting high and drinking.
The Cruel: Justine betrays her husband's trust by having an affair with Jake Gyllenhaal's young cashier Holden. They meet at a motel and have sex, and Justine perfects her duplicitous regime so that Phil never suspects a thing.
Then, Justine discovers she's pregnant – with Holden's child. She lies to Phil and makes him think the child is his.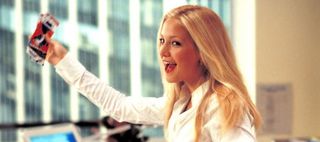 Kate Hudson in How To Lose A Guy In 10 Days
The Girl: Journalist Andie Anderson (dontcha just love rom-com names?) is Composure magazine's go-to 'How To...' girl. She wants to write about important stuff, like politics and poverty. Instead she gets lumbered with 'How To Lose A Guy In 10 Days'...
The Cruel: Andie reels in an unsuspecting guy and tests out burgeoning relationship no-nos on the daft fool. So she makes a wedding book with photoshopped pics of what their kids would look like, buys a horrible little dog and is generally a right annoying so-and-so. It's all very hilarious.
Though, really, it's not all that cruel, because the object of her torturing is just as bad. They both get what they deserve: each other.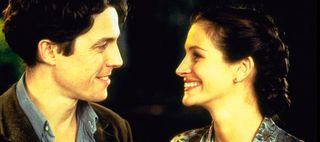 Julia Roberts in Notting Hill
The Girl: Hollywood starlet Anna Scott has it all. Great job, lots of money, a loyal following of drooling fans...
The Cruel: But that doesn't stop her making a play for a little floppy-haired British bloke who runs a book shop in Notting Hill... even though she's already got a boyfriend in the form of Alec Baldwin.
It's a fact that Hugh Grant's William discovers for himself when he turns up at her hotel - and leads to a humiliating display in which he pretends to be a room service waiter.
Anna then gives William the run-around by telling him that she can't be with him, before changing her mind and turning up on his doorstep when she needs his help. After a tabloid scandal, Anna ups and leaves again. Make up your mind, love!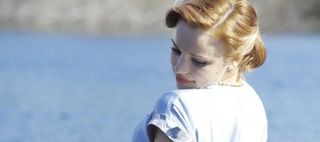 Rachel McAdams in The Notebook
The Girl: Well-to-do heiress Allie is constricted by the commands of her parents: she must marry into a rich family and keep up appearances.
The Cruel: Giving in to her parents' demands, Allie breaks up with Noah, who is considered unsuitable, then continually pushes him away.
He writes her a beautiful letter every day for a year, none of which she ever acknowledges or replies to. Later, Allie gets engaged, breaking Noah's heart further. Then, she visits him to flaunt her engagement, before sleeping with him anyway.
She's a man-eater, this one.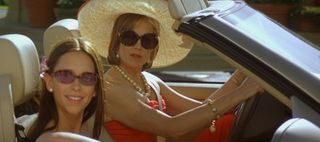 Jennifer Love Hewitt in Heartbreakers
The Girl: The younger, perkier (but by no means sexier) half of a mother-daughter con team, Page Conners has been helping mama dearest to rinse men of their cash ever since she could say "law suit".
The Cruel: Anything goes with Page. She sets her sights on a man, subtly manipulates her way in their life and then goes for the jugular. In the sweetest way possible, of course.
Jason Lee's bartender Jack gets caught in the cross-fire of her latest money-grabbing scheme, eventually getting married to her, before being drugged and tricked into smooching Sigourney Weaver. Easy money. Shame Page's feelings end up getting the better of her.