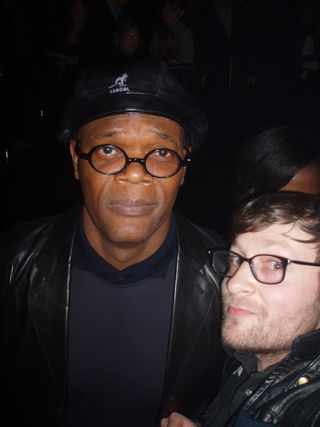 Sam makes his 'annoyed' face and talks The Spirit
Sam Jackson might not have got into the spirit of our treating-a-party-gallery-like-a-Facebook-picture-album high concept, but he was happy to talk about the film itself to us.

"I always loooked at it as a genre 1940s early 50s piece, in the hands of Frank it's become something different. The general tone of that particular comic, Will Eisner's comic, is still there, but we kinda put the Frank Miller twist to it . The newer audience with embrace it in a different way to the people who are comic curious, I'm sure."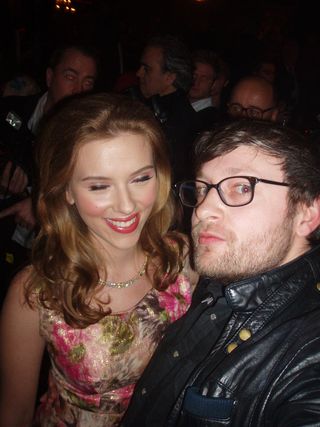 Scarlett makes her 'happy' face and talks The Spirit
Scarlett Johansson seemed far more happy to hang out with us, waving away her security to stop for a chat and pose for a picture.

When we asked if Sam Jackson had given her any advice on green screen acting, she said: "No, he gave me advice on how to be evil. Until I stepped onto The Spirit set, I'd never had an evil thought in my life."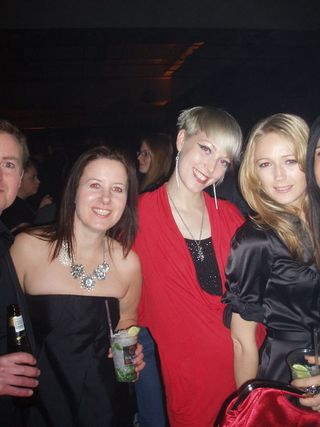 Random revellers have Spirit-fuelled fun
Our totalfilm.com representative isn't the most professional photographer in the world (more evidence of that coming up).

And as we were apologising to the chap on the left for cutting him out of shot, the blonde girl in the middle said "That's okay, you got the most important one in, me!" That was pretty funny. If you recognise yourself, do comment below.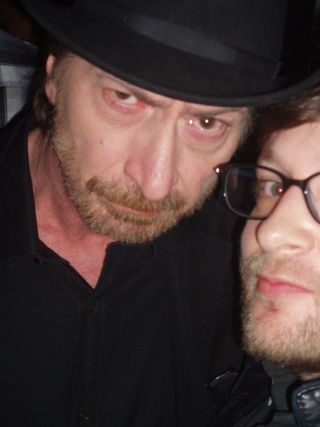 Frank Miller's massive head.
Yeah, we totally forgot we had the zoom on. Still, nice hat.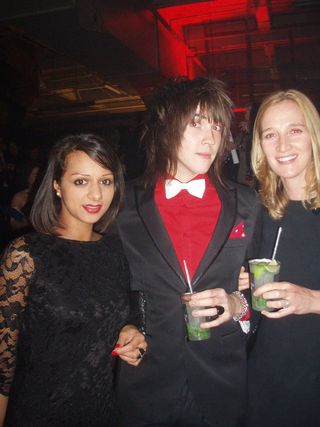 More random revellers
Nice bunch, this lot. Good outfits too.

We like the fact they stuck to the dress code. Unlike the next two...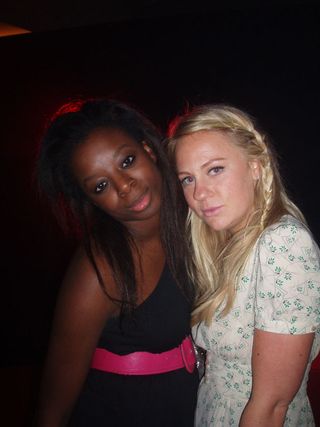 Spirit revellers forget the dress code
Pink? And green? Wrong and wrong!

Still, if Scarlett and Eva can break the rules, why not you? Comment below if you recognise yourself.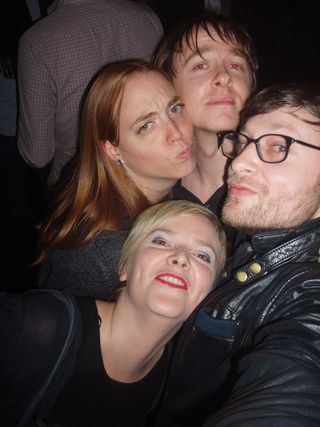 totalfilm.com hangs out with Total Film.mag
Web folk (chap in glasses) mingle with mag folk (everyone else). Posing ensues.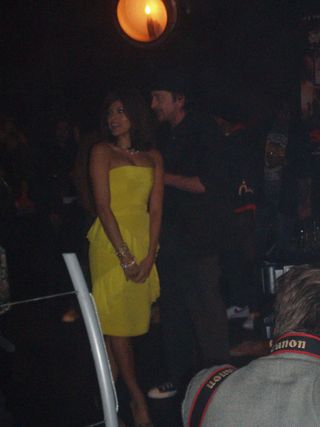 Eva Mendes, from a distance
Yeah, we couldn't get close to Eva last night. Still, Scarlett liked us. We'll take that.