Ooblets
Platform(s): PC, Xbox One
Release date: TBC 2019
Nothing can prepare you for the unbridled cuteness of Ooblets. It's got a little bit of everything from your favorite adorable game obsessions: the cuddly creatures and turn-based battles of Pokemon, the rich farming simulation of Stardew Valley, and the interior decorations and vibrant colour scheme of Animal Crossing. Developed by a core team of just two people, Ooblets looks to be the kind of relaxing, endlessly charming town sim that makes hours feel like minutes as you maintain your farm, raise and train a herd of the titular ooblets, or meticulously perfect the feng shui of your virtual bedroom. You just know it's going to take over some players' lives in the best way possible.
In The Valley of Gods
Platform(s): PC
Release date: TBC 2019
Developer Campo Santo (now owned by Valve!) made quite a name for itself with its debut game Firewatch, a beautiful tale of bonding in the lonely, picturesque Wyoming wilderness. The studio's sophomore game takes that same first-person framework but transports us to a totally different time and place: ancient ruins in Egypt circa the 1920s. You play as Rashida, documenting an adventurous excavation alongside your travel companion Zora by capturing the whole thing on black-and-white, 35mm film. We've only seen a sliver of what's in store - though it seems like the less you know about Campo Santo's games before going into them, the better - but what's there already looks enchanting. If you've got a thing for pyramids and towering sphinx statues (perhaps off the back of Assassin's Creed Origins) In The Valley of Gods promises a gripping narrative and one hell of a historical setting.
Hollow Knight: Silksong
Platform(s): PC, Switch
Release date: TBC 2019
If you've played the original Hollow Knight even a little bit, then you already know it's one of (if not the) greatest modern Metroidvania around. Hollow Knight: Silksong start life as DLC, but the additions took on such a sweeping scope that they became worthy of their own game. Starring Hornet, the nimble warrior you encountered in the original game, Silksong takes you to new, Atlantis-esque lands full of bugs, be they friendly or deadly. It's sure to feature the same gorgeous art style, an expansive 2D world, agile combat, and impressively deep lore just like the first, and we can't wait to experience Hornet's adventure.
Ori and the Will of the Wisps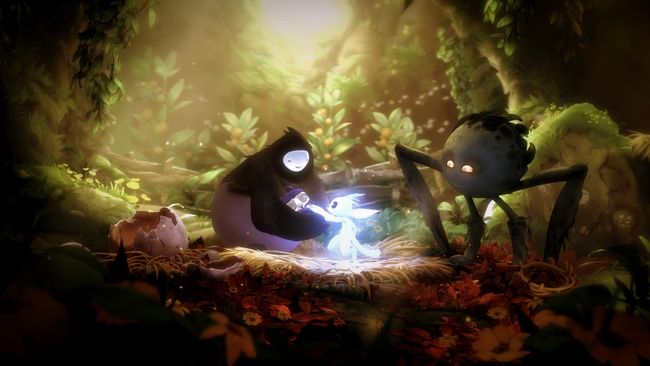 Platform(s): PC, Xbox One
Release date: February 11, 2020
Ori and the Blind Forest is an absolutely enchanting game, with gorgeous, hand-painted backdrops, an affecting story, and the kind of demandingly difficult 2D platforming that's hard to put down. And fortunately, this gem is getting a sequel: Ori and the Will of the Wisps, which takes us back to Ori's beautiful but treacherous world and shows us new regions and creatures in the lush Nibel forest. Details are still hazy, but it looks like Ori will be teaming up with a purple-feathered owl whose species seems to have been wiped out (save for one) by some calamity.
Final Fantasy 7 Remake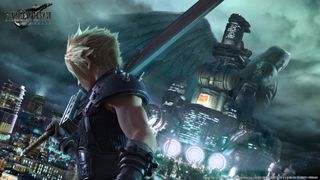 Platform(s): PS4 (Timed exclusive)
Release date: March 3, 2020
You've wanted it so badly, and eventually, you're going to get it. Fans had been pining for the seminal RPG Final Fantasy 7 to be remade with slick modern visuals, and at E3 2015, Square-Enix finally obliged with a glorious glimpse at Cloud Strife's big comeback. We've since learned plenty about Final Fantasy 7 Remake, like the fact that it's planned to be split up along full-game-sized episodes, and features action-heavy real-time combat in the same vein as Final Fantasy 15.
Animal Crossing: New Horizons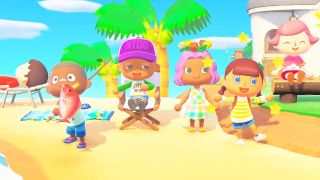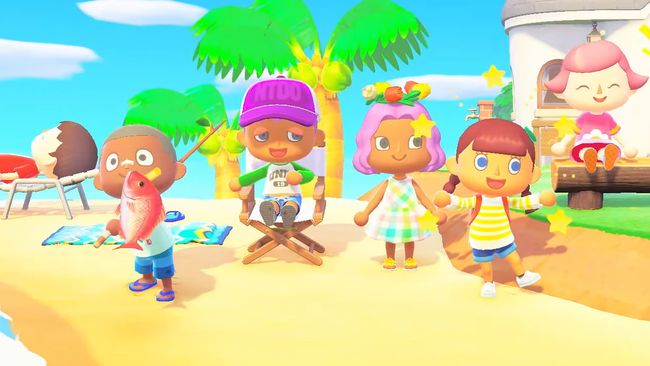 Platform(s): Switch
Release date: March 20, 2020

Ah, Animal Crossing. Folks have been dreaming about a new entry in the adorably gentle little life sim since New Leaf floated onto the 3D. Thankfully Nintendo answered all our prayers when they finally announced a new adventure by the name of Animal Crossing: New Horizons that's set to make its way to the Switch in 2020. And it already looks amazing. Set on a deserted tropical island, you get yourself the Nook Inc Getaway package and aboard a plane to go on the best long-term vacation. With crafting, oodles of customisation, and so many new features coming to the world of Animal Crossing, we can't wait to reunite with Tom Nook and Isabelle.
Cyberpunk 2077
Platform(s): PC, PS4, Xbox One
Release date: April 16, 2020
CD Projekt Red has given us some absolutely ravishing teases of Cyberpunk 2077 and its futuristic Night City, and until we get to play it for ourselves, we'll be poring over every trailer and screenshot in search of new details. As a customizable protagonist, you'll explore a dense metropolis from the first-person perspective - a departure for the studio that initially sent some Witcher fans in a tizzy. They'll get over it when they dive into Cyberpunk 2077's grungy world of high-tech weaponry and digital espionage.
Click 'Next Page' below to see even more new games of 2019 and beyond!