It's the last day of the convention and the E3 2018 games are all getting their last moments in the LA sun before everybody packs up and heads home. Over the last few days we've had surprise reveals of games like Star Wars Jedi: Fallen Order (even if the reveal was just the title) and long-awaited details for games like Cyberpunk 2077. Check back soon to see our favorites from the show, but until then, here's everything you may have missed!
E3 2018 revealed games
Super Smash Bros. Ultimate
Platform(s): Nintendo Switch
Release date: December 7, 2018
Nintendo had a lot to say about Super Smash Bros. Ultimate during its official Nintendo E3 Direct presentation. First off, that's the title! Second, it's coming on December 7. Third, it stars every character who has ever been in a Smash game. Whether we haven't seen them since Super Smash Bros. Melee (hey Pichu) or they were added to the Wii U and 3DS versions as DLC (also hey Bayonetta or Cloud), they'll all be there right at the start. As soon as you unlock them, I mean. New characters like Inkling and the newly revealed Ridley are on the way too, of course - and hardcore Smash fans are hyped as hell about the Metroid villain finally appearing as a playable character.
Fire Emblem: Three Houses
Platform(s): Nintendo Switch
Release date: Spring 2019
Fire Emblem: Three Houses will be the first main series Fire Emblem game to appear on a home Nintendo console since 2007's Fire Emblem: Radiant Dawn on Wii, and it has the grand scale to match. Gone are the cute little sprites on the battle map - now everything is rendered in a consistent 3D style, and battle scenes zoom in to reveal that hero characters are accompanied by formations full of troops. You'll also get to directly control your main character in third-person exploration segments. One big question remains, at least for me: how will Three Houses handle the Support system, and will it contrive another weird excuse for having our units fight alongside their kids?
Super Mario Party
Platform(s): Nintendo Switch
Release date: October 5, 2018
Super Mario Party brings the long-running series of rolling dice and getting mad to Nintendo Switch for the first time, and Nintendo's taking this opportunity to give the whole thing a fresh start. There are some fundamental tweaks like giving individual characters their own Dice Blocks, and a new mode called Toad's Rec Room that lets you use multiple Switch systems in some unexpected ways (one scene showed a group setting up a special level layout by arranging two Switch systems then swiping from one screen onto the other). Nintendo says the game will feature 80 new minigames in all.
Daemon x Machina
Platform(s): Nintendo Switch
Release date: 2019
This new cel-shaded action game is a dream collaboration for folks who want to play out their wildest mecha anime fantasies. Development is being led by Kenichiro Tsukuda, also known for his work on the Armored Core series. The characters are designed by Yusuke Kozaki, the character designer for Fire Emblem Awakening and Fire Emblem Fates. The concepts for the mecha designs are created by Shoji Kawamori of Macross fame. Those names alone are enough to get excited about, but the fast-paced, stylish land and air giant robot combat would pique interest even without any famous talent attached.
Pokemon Let's Go Pikachu and Eevee
Platform(s): Nintendo Switch
Release date: November 16, 2018
Nintendo first revealed Pokemon Let's Go Pikachu and Eevee several weeks before E3, but it had a lot more to show during its Treehouse livestream. Over roughly 45 minutes of gameplay Nintendo showed off more of the game's capturing and battle systems, and how the game will connect with Pokemon Go. It also revealed that you'll meet up with classic characters like Brock in the course of the campaign, and you can even let another of your Pokemon follow along behind you on top of your constant Pikachu/Eevee companion.
Death Stranding
Platform(s): PS4
Release date: TBA
Death Stranding finally gave us our first look at gameplay, and if you were expecting Metal Gear style stealth infiltration, you were way off (mother) base. The latest trailer established Norman Reedus' character Sam as a futuristic delivery person: we saw several scenes of him hauling various kinds of cargo across rushing rivers, steep mountains, and huge vistas (sometimes with the help of cute little convoy robots). There was a little bit of stealth, but it didn't end very well for Sam. The trailer also introduced two new characters played by Lea Seydoux (The Grand Budapest Hotel, Spectre) and Lindsay Wagner (The Bionic Woman). Their role in the course of the game remains, like so much else, mostly unclear.
The Last of Us Part 2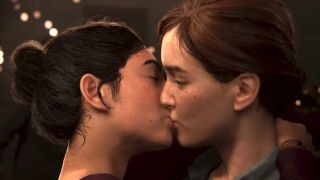 Platform(s): PS4
Release date: TBA
Our first look at The Last of Us Part 2 gameplay was dichotomous. It opened with Ellie doing the old wallflower routine at a very pleasant looking dance, with almost no indication of the horrors and depravity we saw in the graphic PlayStation Experience 2017 trailer. Then it cut to Ellie sneaking through overgrown city streets, mercilessly dispatching a group of mysterious strangers. Granted, we saw them literally disembowel a man as he pleaded for his life, so they're not the most sympathetic victims themselves. Then the trailer cut back to Ellie receiving a passionate kiss from the belle of the ball. This game is gonna be a rollercoaster.
Resident Evil 2
Platform(s): PS4, Xbox One, PC
Release date: January 25, 2019
So that Resident Evil 2 remake Capcom announced several years ago then went dark on? It finally got a proper debut at the Sony E3 2018 showcase, and it's looking slick (with gross zombie blood). It isn't another first-person game in the vein of Resident Evil 7, nor is it fixed-camera classic horror like the original Resident Evil remake. Instead, it returns to the behind-the-shoulder perspective of Resident Evil 4, 5, and 6, though it seems to be steering clear of the melodramatic action of those later entries. The reveal trailer mostly followed Leon Kennedy, with only a brief cameo for Claire Redfield, so it's not clear if or how the remake will handle the original Resident Evil 2's choose-your-character approach.
Ghost of Tsushima
Platform(s): PS4
Release date: TBA
All you really need to know about Ghost of Tsushima's gameplay reveal was that it concluded with a climactic duel between former(?) allies in a field of swirling red leaves. Yeah, we saw a bunch of other stuff, too, including some beautiful scenes of riding on horseback over the hills and valleys of Tsushima Island, and some bloody dispatching of less-important characters. But the big moment was that beautiful, final duel. If Ghost of Tsushima can deliver on that kind of cinematic promise while also offering players a compelling open world to explore, it could be truly special.
Spider-Man
Platform(s): PS4
Release date: September 7, 2018
A supervillain prison break is the comic book equivalent of a greatest hits album, and the Spider-Man PS4 gameplay that debuted on Sony's stage had crowd favorites and deep cuts alike. We watched Spider-Man tangling with foes like The Rhino, Electro, Scorpion, and several more, all at once… and not handling it particularly well. Surely Peter Parker will get out of this pickle somehow, but it wouldn't be a proper comic book adaptation if it didn't have cliffhangers galore.
Control
Platform(s): PS4, Xbox One, PC
Release date: 2019
The next game from the studio behind Quantum Break, Alan Wake, and Max Payne may be its strangest yet. Control stars Jesse Faden, the newly appointed director of the Bureau of Control. What does that mean? Well, you get a cool shapeshifting service weapon and strange supernatural abilities, both of which you'll use as you make your way through the Bureau's ever-changing home base. Who is Jesse, why does this organization employ people with special powers, and why is its headquarters full of dead employees? Knowing Remedy, the true answers will elude us until the end of the game - and perhaps beyond.
Overkill's The Walking Dead
Platform(s): PS4, Xbox One, PC
Release date: November 6, 2018
Zombie games are as ubiquitous as the common cold in today's pop culture sphere but, when done right, they can create enrapturing survival horror immersion that reminds you of what makes the undead so scary in the first place. Overkill's The Walking Dead could well be one of these once-in-a-blue-moon games, as a co-op experience from the makers of Payday with a focus on staying true to the comic source material. Yes, that means emotive storytelling and an atmosphere so bleak you can practically taste it. You'll want to play this one with friends to really see what it has to offer, but Overkill's The Walking Dead is ticking all the right boxes from what we saw at E3 2018 so far.
Maneater
Platform(s): PC
Release date: TBA
It can be hard to elicit a chuckle at E3 when so many games are looking to either blow you away or make you think with their heavy handed trailers and dramatic demos, but Maneater had people giggling almost as soon as it showed up at this year's PC Gaming Show. In it, you play as a shark… and that's about it. Sure, there's a certain element of RPG-like progression to the experience, as you eat your way to bigger meals both in and above the water, but Maneater's gleeful, violent simplicity is precisely what makes it so instantly appealing in the first place. I'm sure Steven Spielberg would be proud.
Assassin's Creed Odyssey
Platform(s): PS4, Xbox One, PC
Release date: October 5, 2018
No more leaks - Assassin's Creed Odyssey got a big, official debut at Ubisoft's E3 2018 press conference. And an impressive reveal it was, showing off not just the new setting of Ancient Greece but some substantial changes to the core of Assassin's Creed as well. This time around, Assassin's Creed is taking some major RPG cues, including dialogue options that give you a bigger say in the story and multiple endings to experience. It's made all the more impressive by the fact that it's arriving in October - your typical annualized Assassin's Creed sequel this ain't.
Skull and Bones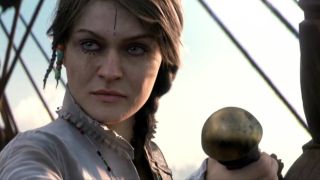 Platform(s): PS4, Xbox One, PC
Release date: 2019
Skull and Bones impressed crowds at E3 with its fast-paced take on piracy. You play in a shared open world, and the aim is to get as much loot as possible to become a better pirate than everyone else. Along the way you can choose to team up with other crews to take down ships with bigger booty, or you can simply fight among yourselves, with the last boat left floating claiming all the loot. Ships are fully customisable, and gameplay seems to have evolved significantly since Skull and Bones' last outing, with stealth, special weapons, and even disguised sails now a possibility. It's due in 2019, and there will be a beta at some point.
Beyond Good & Evil 2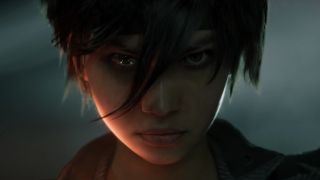 Platform(s): TBA
Release date: TBA
Unfortunately, we didn't get any new Beyond Good & Evil 2 gameplay at Ubisoft's E3 2018 press conference. But we did get to see a new CGI trailer for the game that looked rad as heck and ended with a surprise cameo from Jade, looking a heck of a lot less heroic than she did in her starring role of the original Beyond Good & Evil 2. Ubisoft also revealed a collaboration with Joseph Gordon-Levitt's Hitrecord, a sort of crowdsourcing initiative for making short films, music, and other art. Ubisoft is inviting fans to contribute their own ideas and assets for the game, which is interesting - especially since collaborators can get paid for their work.
The Division 2
Platform(s): PS4, Xbox One, PC
Release date: March 15, 2019
We're headed to Washington DC in The Division 2, and we'll have a lot to do once we arrive. The same "dollar flu" that wiped out most of New York City in the most game has also stricken the American capitol, and the societal breakdown has progressed even further as our agents of The Division arrive in D.C. several months later. As in the first game, you'll work your way through the region, keeping hostile factions in check as you progress through the campaign. The end game is where The Division 2 really stands out on its own: now you'll be able to choose class-like Specializations after you finish the single-player story, and you'll even be able to embark on raids with up to eight players.
Trials Rising
Platform(s): PS4, Xbox One, Switch, PC
Release date: February 2019
Trials games are almost impossible to put down, as you try, crash, and try again to maneuver a motocross bike across increasingly complex and hazardous obstacle courses as quickly as possible. So we're delighted to see the series returning with Trials Rising, which ditches the far-future setting of Trials Fusion in favor of some contemporary backdrops like amusement parks, desert canyons, and skyline rooftops. It feels like Trials Rising will be particularly well-suited to Switch, letting you try to beat your best times (or watch a spectacular wipeout) whenever you're on the go.
Starlink: Battle for Atlas
Platform(s): PS4, Xbox One, Switch
Release date: October 16, 2018
Ubisoft's been working on Starlink: Battle for Atlas for a while, and you may have written it off just from the fact that it's another toys-to-life game when the era of Skylanders and the like is seemingly over. But what if I told you that you could attach a rad Arwing toy to your controller and play as ace anthropomorphic pilot Fox McCloud? Yep, you can totally do that - but only in the Nintendo Switch version, of course!
The Elder Scrolls 6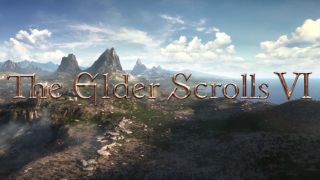 Platform(s): TBA
Release date: TBA
Elder Scrolls 5: Skyrim first arrived seven years ago, and for a while there, it felt like it would never leave. Instead of a full-fledged sequel, Elder Scrolls fans have had to make do with ports, remasters, a card game, and an MMO. But the wait is almost over, kind of, as Bethesda has finally revealed Elder Scrolls 6. It doesn't have a subtitle or... really any confirmed details (some think the region of High Rock, though that's so far unconfirmed), but hey! It's coming! And for plenty of fans out there, just knowing it exists is enough.
Starfield
Platform(s): TBA
Release date: TBA
Well it's finally happened. Starfield is a real game that's coming out in the future. We'd love to say "real soon", but actually there's going to be a bit of a wait on this one. All we know is that it exists, and it's being worked on, and it was announced with a cheeky teaser trailer that showed, well, not much at all. All we see is a star-shaped ship orbiting near Earth, or at least a planet that looks like it, and that's it. What a tease you are Bethesda, what a tease.
Fallout 76
Platform(s): PS4, Xbox One, PC
Release date: November 14, 2018
When you leave the vault to explore post-nuclear West Virginia in Fallout 76, you won't be alone. That was the big reveal and/or confirmation we'd all been waiting for: Fallout 76 is an MMO. But not the kind where you run back to town to gather quests and see hundreds of people dancing nude in front of armor vendors. Bethesda is deliberately keeping the number of players you'll tend to see at any given time in Fallout 76 low - as in dozens - because it just wouldn't feel like much of an apocalyptic wasteland otherwise. Still, you'll have plenty of elbow room. The map is four times the size of Fallout 4, and it's all rendered with new terrain technology that should allow for more varied and interesting environs.
Doom Eternal
Platform(s): TBA
Release date: TBA
2016's Doom was a back-to-the-roots, old-school shooter with fast movement and big guns that may as well have been a reboot for the demon-shooter franchise. But did you know that at one point it was Doom 4, a sequel where demons invaded Earth? Again? Well, even if you forgot about that pitch, it would seem that Bethesda didn't - Doom Eternal brings the forces of Hell to Earth, and things don't look good for humanity. More details and gameplay will be shown at QuakeCon, but expect lots of gore-soaked violence and heavy metal thumping in the background.
Rage 2
Platform(s): PS4, Xbox One, PC
Release date: Spring 2019
The post-apocalyptic world of Rage 2 (it was a meteor impact that did us in this time, if it matters) is messed up, and you're there to mess it up even harder. I mean, ostensibly you're saving what's left of humanity from the raiders and mutants preying upon it, but really you're there to drive your missile-launching monster truck over stuff and find cool superpowered nanotrite abilities. Bethesda offered a nice, long look at Rage 2 gameplay at its E3 2018 press conference, and it definitely looked like an Id-built shooter, with all the speed and finesse you'd expect from the folks who brought you Quake and Doom. We'll have to wait and see how the open world stuff (which was handled by co-developer Avalanche Studios) will shake out.
Wolfenstein: Youngblood
Platform(s): TBA
Release date: 2019
After Wolfenstein: The New Order and Wolfenstein 2: The New Colossus, our hero BJ Blazkowicz is all tuckered out. But there's still some Nazi ass to be kicked, and that's where his twin daughters come in. Set in 1980s Paris, Wolfenstein: Youngblood can be played solo or co-op (good thing BJ and Anya had twins, huh?). There's not much else to go on right now, but the teaser trailer showed the girls wearing power armor so expect them to be able to dish out punishment at least as well as their old man did.
The Elder Scrolls: Blades
Platform(s): iOS, Android, PC
Release date: Fall 2018
Look at your phone. Don't you wish you could be doing some first-person Elder Scrolls adventuring on it right now? Well, that's the wish that Elder Scrolls: Blades fulfils. The game features three modes: Abyss, where you fight your way as deep as you can into procedurally-generated dungeons, Arena, where you battle other players in deadly duels, and Town, where you focus on rebuilding one of Tamriel's cities and experience the story. The game can be played in either landscape or portrait mode, and the mobile version will connect to a VR version coming later.
Cyberpunk 2077
Platform(s): PS4, Xbox One, PC
Release date: TBA
Possibly our most-anticipated E3 2018 game, Cyberpunk 2077 did not disappoint when it closed out the Xbox press conference with an all-new trailer. And unlike the one that came out five(!) years ago, this one was made with actual game assets. The trailer gave us a brief introduction to the many faces of Night City, the future dystopia in which the game (and its tabletop RPG source material) is set. It's a city of brilliant technological achievement and staggering inequality - in other words, the archetypal home of cyberpunk storytelling. And you'll be able to make it your own with whatever kind of character you want, as CD Projekt Red has confirmed a full character creation system. This is going to be good.
Babylon's Fall
Platform(s): PS4, PC
Release date: 2019
After the cancellation of Scalebound last year, PlatinumGames needed the opportunity to come back kicking, and Babylon's Fall looks like it could be it. We didn't see any gameplay at E3 2018, but we don't need to; the studio is revered for its experience with making finely tuned combat games, and this fantasy themed title coming to PS4 and PC next year already has the hallmarks of another hit. Between this and Bayonetta 3, 2019 really could be one of the best years for Platinum fans yet.
Halo Infinite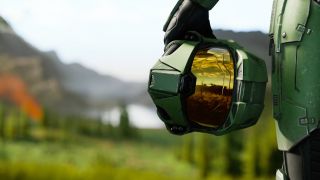 Platforms: Xbox One
Release date: TBC
Halo is a game that we usually associate with rogue AIs, overtly religious alien species, and guns (oh god, the guns), but the trailer for Halo Infinite showed us something different: lush beauty. Exactly what you'll be doing on the planets scattered with ruined encampments and sci-fi rhinos is a mystery for now, although we do know that Master Chief is back. He's "on his greatest adventure yet to save humanity," according to Xbox head Phil Spencer.
Gears of War 5
Platform(s): Xbox One, PC
Release date: 2019
Gears of War 5 is real, and it stars the amazing Kait from Gears of War 4. She's broken away from the main group and it looks like she's going on a deeply personal quest, just minutes after she loses someone incredibly close to her. Strangely enough, it even looks like she's battling the Locust both in the Kapitol and within herself. The variety in the landscapes looks seriously impressive, and we're particularly taken with the idea of parachuting behind a snowmobile on ice in split-screen (or online) co-op. Of course, there'll still be lot of blood and gore, but maybe not as many big muscled men as you'd expect from a Gears game.
Devil May Cry 5
Platform(s): PS4, Xbox One, PC
Release date: Spring 2019
Devil May Cry is back with Devil May Cry 5. Following up on 2008's Devil May Cry 4, DMC5 once again features Nero as a playable character, with mainstay Dante only being teased at the very end of its reveal trailer. It also looks like this entry has taken visual cues from Ninja Theory's DmC: Devil May Cry reboot, as it's far grimier and more realistic than the cartoonish and colorful worlds we've seen before. Still, it's from Capcom this time and is being called a "true sequel" so we'll see if fans will give this series another chance.
Just Cause 4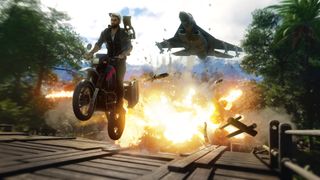 Platform(s): PS4, Xbox One, PC
Release date: December 4, 2018
"Liberté! Egalité! Insanity!" Rico Rodriguez doesn't have a catch phrase (as far as I know), but this is what I imagine it would be if he did. Yes, the fan favourite dictator toppler is back for a fourth round of freedom-spreading mayhem, and this time, he's bringing the weather. Series staple developer Avalanche Studios also returns for Just Cause 4, setting the game in a series of tropical biomes to introduce hazards like tornadoes and lightning storms to the third-person physics defying action the franchise is known for. It all sounds like a fine concoction for rib-tickling hilarity, so you better start preparing that wingsuit for Rico's return this December. Oh yes, the wingsuit is back, as are the grappling hook and a whole host of new vehicles and gadgets. It's going to be a fun Christmas break.
Dying Light 2
Platform(s): PS4, Xbox One, PC
Release date: TBA
A classic example of an unexpected (but secretly wished for) E3 surprise, Dying Light 2 has already made a strong impression with its reams of new footage and info about what's next for Techland's acclaimed open world zombie series. The silky smooth parkour is back and better than ever, the setting and timeline has drastically changed, and RPG games writer legend Chris Avellone is on board to turn the story into a branching network of malleable twists and turns. Dying Light was always much more than just another zombie game, but its sequel has the opportunity and promise to remind everyone what made the series so special in the first place.
Sekiro: Shadows Die Twice
Platforms: PS4, Xbox One, PC
Release date: 2019
After an original teaser at last year's Game Awards, From Software has finally revealed what the heck Shadows Die Twice is. It's actually Sekiro: Shadows Die Twice and it's a samurai game featuring the kind of hack-n-slash gameplay you'd expect from a Dark Souls game, but also with the main character having a trick arm a la Bloodborne. Think grappling hooks and umbrellas that are also shields and you're halfway there. It also seems like there will be stealth elements too, with our hero hugging walls to evade enemies.
We Happy Few
Platforms: PS4, Xbox One, PC
Release date: August 10, 2018
It is not a lovely day for it. In the words of Ollie, the very angry Scotsman from the We Happy Few trailer, is it a f*cking terrible day for it. Despite the smiles on people's faces courtesy of the hallucinogenic mood-altering drug Joy, something is horribly wrong in Wellington Wells and you'd better hope you can figure out what's going on before someone shoves Joy down your throat. The survival game is shaping up to be one of the most enticing indies to appear on Xbox (and other platforms), as it's packed with multiple characters to play as and an intriguing backstory that makes you wonder why, oh why people don't just want to face their emotions. Running from the cops and dodging the suspicious stares of the residents of Wellington Wells is going to be your top priority when it comes out on August 10.
Kingdom Hearts 3
Platforms: PS4, Xbox One, PC
Release date: January 29, 2019
Fans have been waiting a looong time for Kingdom Hearts 3. And judging by their E3 trailer, they may not have to bide their time much longer. Now we know that the cast of Frozen - yes, that means Elsa and her ice powers - are making an appearance alongside the crew from Wreck-It Ralph and Tangled. Kingdom Hearts 3 has been set for a 2018 release date for a while, and hopefully that window will become narrower - but not further back - sometime during Square's livestreamed video event.
Octopath Traveller
Platforms: Switch
Release date: July 13, 2018
The Nintendo Switch already has a beautiful JRPG in the form of The Legend of Zelda: Breath of the Wild, but there's always room for one more, and Octopath Traveller certainly seems billed to fill that gap. With a wonderfully unique art style that Square Enix has taken to calling "HD-2D", a serendipitous soundtrack, and the promise of even more compelling adventure gameplay from the makers of Bravely Default, Octopath Traveller could well be the next must-have Switch game of the summer, provided it makes good on its promises. We'll find out whether it has what it takes as soon as next month, when it releases on Ninty's brilliant little console.
Awesome Adventures of Captain Spirit
Platforms: PS4, Xbox One, PC
Release date: June 26, 2018
It's not quite Life is Strange 2 yet, but the Awesome Adventures of Captain Spirit is basically the next best thing. This self-contained story is set within the Life is Strange universe and tells the tale of 10-year-old Chris, who basically wants to be a superhero. It's the events that occur on an ordinary Saturday afternoon, but as you'd expect from Dontnod, not everything that actually happens is that ordinary. This free to download game will actually contain a tonne of secrets, and a few nods as to what Life is Strange 2's story will entail, so get downloading once the game arrives on June 26 to find out more.
Forza Horizon 4
Platform(s): Xbox One, PC
Release date: October 2, 2018
The open-world racing series heads to Britain in Forza Horizon 4, and it's bringing a lot more than rainy streets. Developer Playground Games is introducing a new element of shifting seasons: as you drive, the world will advance from spring to winter and all the way in between, with each season changing the driving experience both visually and mechanically. You may be able to drive over an icy lake to find a new part of the world, for instance, or just enjoy the color of the woods in autumn. And you'll have plenty of company to enjoy it with, because Forza Horizon 4 is built to be a shared-world experience - you'll find other players to compete with wherever you drive.
Head to Page 2 to read about the rest of the best games for E3 2018!