"Mature" games that are actually mature [ClassicRadar]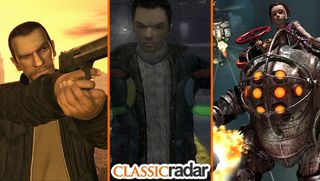 Put aside childish things... and pick up some grown-up things
Happy holidays reader! To celebrate the season, we're gifting you with 12 straight days of some of our best features from the last six years of GamesRadar excellence. Enjoy!

Real world definition of "mature": Showing the mental, emotional, or physical characteristics associated with a fully developed person; involving serious thought.
Videogame definition of "mature": S**ts, tits and gibs.

What is adult? According to ratings boards and hand-wringing politicians, the only qualifications necessary are a bucket of blood, a stream of foul profanity and a parade of naughty lady parts. Ironically, the very things that are included to win over immature teenage boys.

The following games, however, define adult in a different way. They tackle challenging themes, explore intellectual ideas and deal with complex characters in complicated relationships. They add shades of grey to an otherwise black-and-white form of entertainment.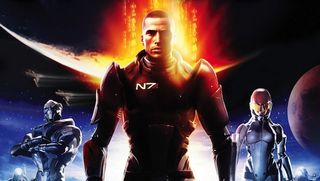 Mass Effect
Should little kids play Mass Effect? No, but not because they might catch a glimpse of alien ass or learn how to digitally stimulate their sexbox, as the media would have you believe. The sci-fi epic simply wasnt designed for children and, as such, deals with many issues that children wouldnt understand.

Racism is addressed, as Shepard navigates a minefield of prejudice, intolerance and segregation between the games diverse species. Foreign policy is debated, too, with humanitys brash and aggressive military actions earning both admiration and resentment across the universe. Parallels can even be drawn between the current economic crisis and Mass Effects main twist, both of which result from our choosing the path of willful ignorance and least resistance.

Morality, diplomacy, obedience, deception, death, love, and yes, sex the list continues. Like the best episodes of Star Trek, Mass Effect is about far, far more than spaceships and laser guns.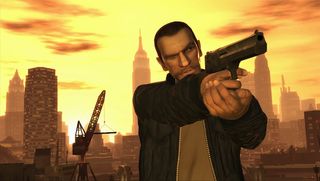 Grand Theft Auto IV
Rockstars sandbox sagas are famous for being big. The cities are big. The missions are big. The casts of characters are big. Until recently, however, the ideas were not.

GTA IV changed everything. While Tommy Vercetti and Carl Johnson showcased the American dream, working from hoodlums to kingpins, Niko Bellic discovered that life in the West is often no better, no easier and no more ethical than war in the East. While his predecessors reveled in money, drugs and prostitutes, he found that material gains often require moral sacrifices. And while Vice City and San Andreas boiled down to basic revenge tales, GTA IV exposed how the pursuit of payback was slowly eating away at Nikos soul.

Who knew the immigrant, so fresh off the boat, would come to understand our culture more insightfully than any protagonist before?
Braid
Some of the most mature games aren't even rated Mature." Braid is legally appropriate for anyone over the age of 10, as the fairytale visuals, soothing music and bouncing pint-sized hero give the impression of an old-school Nintendo platformer. The subtext of this seemingly innocent quest, on the other hand, requires a bit of life experience to appreciate. Just ask Soulja Boy.

In a kids game, for instance, the ability to time travel might nab an extra life or bop an extra enemy. In Braid, reversing the clock solves a series of mind-melting puzzles and, at the same time, symbolizes the haunting power of regret. If the protagonist could try everything over again - correct his past mistakes - would the Princess return? Would she ever have left? If he could slow down the world, or lead two lives at once, would that somehow help reclaim her?

We all wish we could erase our errors, or go back and try a different path in life, with the simple press of a button. Braid capitalizes on this universal longing and, without spoiling the end, also preys on it.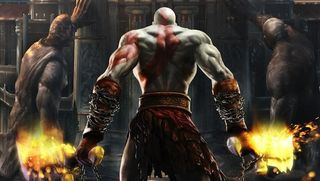 God of War
As these first few entries prove, some mature titles can embody both definitions of the word at once. Blood, gore, nudity and all the rest can coexist with or even help enhance the games serious adult themes. God of War is a perfect example. On the surface, Kratos is just another psychopath protagonist; blood-letting, monster-shredding and wench-bedding are the only things that occupy his simple and undeveloped mind. Slaughter this. Sleep with that.

The deeper truth is that, after murdering his own family and being deceived by his own gods, Kratos is completely broken. His self-hatred and desire for punishment are, instead, directed perversely and violently at the outside world. In the words of Samuel Johnson, He who makes a beast of himself gets rid of the pain of being a man. Yeah, anytime youre quoting a literary giant to describe a videogame, you know the latter must be about more than blood, gore nudity and all the rest.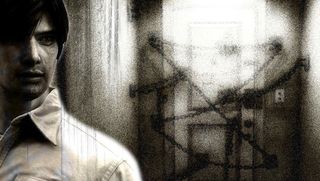 Silent Hill 4: The Room
With a fetish for suppressed memories, guilt-ridden heroes and psychologically projected enemies, the Silent Hill series might as well be renamed Freudian Purgatown. People play for the dark, adult themes as much as they do the gruesome blood and gore.

Silent Hill 4 stands out from the rest, though, by using its genre and its unique setting - to comment on real life nightmares such as agoraphobia (a fear of the outside), hikikomori (extreme social withdrawal affecting thousands of Japanese teens), clinical depression and severe loneliness.

Is the games protagonist truly trapped inside his own apartment, or has he isolated himself from the world? Are neighbors actually out of reach, or has he disconnected from them because of mistrust and discomfort? The answers wouldnt be clear to those suffering from any of the ailments above, and theyre not obvious in Silent Hill 4.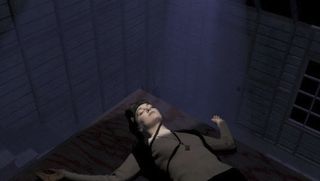 AMBER: Journeys Beyond
How dark is this obscure ghost-hunting adventure from the mid-1990s? In the course of just a few hours, you enter the mind and body of three characters: the first is a boy who drowned in a frozen lake, but doesnt comprehend he is dead; the second is a WWII-era housewife who committed suicide after learning her husband was killed in combat; the third is a gardener who fell in love with a small child, then murdered her after she did not return his affection.

What makes AMBER such a difficult yet rewarding trip, however, is that you dont know these peoples secrets until you solve them for yourself. When you finally discover the widows fate, youve been the widow for some time. When the gardeners evil is revealed, youve already experienced and grown accustomed to the world from his perspective.

AMBER does more than create sad, disturbing characters it forces you to feel their pain and to forgive even their worst decisions.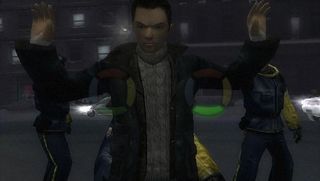 Indigo Prophecy
A gruesome murder. A missing killer. Two detectives searching for clues. The plot could be ripped from any number of generic whodunit games or CSI spinoffs, most of which substitute forensic special effects and copious amounts of bodily fluid for any real level of maturity.

Indigo Prophecy surprises and challenges the player instead, fracturing the clichd setup into multiple angles and perspectives. You control both the wanted man and the two detectives searching for him; in fact, you must hastily cover up the crime scene before returning as the cops to analyze whatever clues your former self accidentally left behind. In a later chapter, you inhabit both the killer, who is suffering from strange visions, and the killers brother, who doubts the very existence of those visions.

Most games draw a clear line between good and evil, hero and enemy, success and failure. Indigo Prophecy blurs those lines, and is much more authentic as a result. (Well, until the hallucinogenic circus of the second half, anyway... the less written about that, the better.)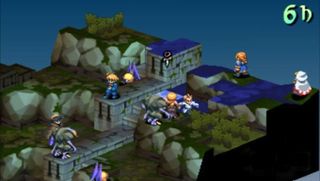 Final Fantasy Tactics
You can always count on Final Fantasy for an epic and satisfying storyline, but the majority of the franchise still falls into predictable ruts. Reunite the orbs. Slay the dragon. Rescue the virginal love interest. Discover the emo guy's unforeseen destiny. Pit magic versus technology or vice versa. Stop some screen-filling representation of chaos, preferably in outer space.

Final Fantasy Tactics, in comparison, seems grounded and believable. The wars, religions, political struggles, class conflict and international alliances of the Ivalice kingdom could pass for our own worlds convoluted history. Narrative points as dramatic as assassination, terrorism, economic crisis, slavery and even the ascent of an illegitimate heir each have their modern parallels. The tragic ending is more Shakespearean than Square.

While other Final Fantasy games might make you cry, Tactics is the one that will make you feel like a grown up.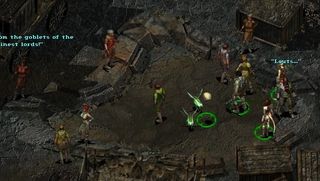 Planescape: Torment
What can change the nature of a man?

The average game wouldnt bother - or dare - to pose such a philosophical question. Planescape: Torment, although marketed as a hack n slash RPG and based in the Dungeons & Dragons universe, is not your average game. It asks the question repeatedly and then devotes the main character, the entire story and over 800,000 words of script to attempting an answer.

Can the Nameless One, your immortal and amnesiac hero, change his nature? Is infinity enough time to atone for the sin he committed in his first, original incarnation? Can a man fight against himself and win? Or is he doomed by destiny to repeat his past again and again? With Planescape: Torment, the soul-searching questions and fascinating answers never end.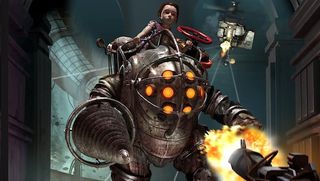 Bioshock
We could write pages about BioShocks cinematic and literary influences. We could discuss the heady philosophies of characters like Ryan, Atlas and Tenenbaum forever. We could drop references all over the damn place super important sounding names such as Ayn Rand, George Orwell, Aldous Huxley, John Maynard Keyes and Walt Disney. Ultimately, though, BioShock is still a first person shooter and not an academic thesis.

Whats truly intellectual about the game, then, isn't how it mimics other mediums, but how it completely subverts its own. After assuming for hours that your mute and unseen protagonist is just another blank slate Everyman, you discover he is actually a mentally programmed slave, trained to blindly follow his evil masters orders at any cost.

Sure, you can try to distance yourself from this squirm-inducing revelation, but ask yourself... minus the "evil" part, how is that description any different than what you do in almost all first person shooters? Or almost all videogames in general? Therein lies BioShocks brilliance and maturity.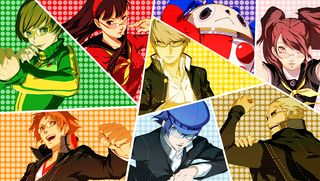 Shin Megami Tensei
What offends you? Pick your poison and odds are pretty high that one of the dozens of Shin Megami Tensei games has already tackled the taboo, beaten the taboo into pulpy submission and worn the taboos corpse as a hat.
Suicide. Cannibalism. School violence. Demon worship. Nuclear holocaust. Sexual perversion. Religious blasphemy. The resurrection of Adolf Hitler. A war with Yahweh, the god of Judeo-Christianity. Kids shooting themselves in the head as a general gameplay mechanic. Seriously. The Shin Megami Tensei franchise is hell bent on courting controversy--and pushing the limits of whats acceptable in a Mature game--at every opportunity. For which we are eternally grateful.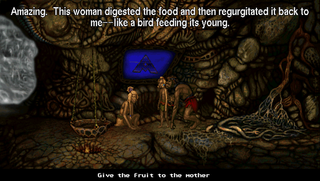 I Have No Mouth And I Must Scream
Where to begin? If the title alone or the screenshot above aren't enough to convince you that this point-and-click adventure was designed for adults and adults only, how about the fact that its writer is none other than Harlan Ellison, famous for short stories such as God Bless the Ugly Virgin and The Whimper of Whipped Dogs?

Even now, your imagination isnt doing the dark and disturbing material justice, so heres the premise. A bored supercomputer has exterminated the human race, sparing just five people so that it may torture and toy with them for eternity. The methods are exceedingly cruel. Benny, once a handsome homosexual scientist, has mutated into a child-like ape with enlarged genitalia. Ellen, formerly a chaste do-gooder, is now a shared prostitute among the group. The other characters backgrounds involve everything from rape and racism to paranoia and insanity.

The twist, of course, is that the computer was originally built and programmed by humanity, so its horrifying capacity for evil is really our own. The better twist is that, by making ethical choices and redeeming each character through self discovery, self acceptance or self sacrifice, the player can ultimately defeat the computer and win. Trust us, though youll have a hard time going back to regular games after experiencing the depths of this one.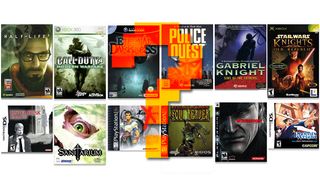 Want more?