The Amazon Prime Day game deals have subsided, after a whirlwind two days of discounting madness. There were great deals (like a 13" MacBook Air for $699, or PlayStation Classic console for £12), there were... not so great deals, but we hope that everyone got the bargains they wanted and deserve. The good news - if you're still in the market for a bargain - is that a wide number of gaming consoles, accessories and games are still discounted. You can find the best deals that are - as we type, at least - still live below, for PS4, Xbox One, Nintendo Switch and PC.
What are the hottest Prime Day video game deals right now? You can still, rather shockingly, get your hands on a PS4 Pro, God of War, and Days Gone all for $350 (saving you $113). There's also a deep discount happening on one of the best PS4 headsets, the Razer Kraken Tournament Edition, which is going for $63 too, a full 37% less than the usual price. For any of our hardcore UK friends who are still awake, you can get it across the pond on sale as well, for only £63 (saving £37). There are a ton of Amazon devices still on sale as well, and Walmart's huge savings event, The Big Save, as well as Newegg's Fantastech sale, continue apace as well.
(US) Best Prime Day video game deals right now
The US is still going strong with deals, and you can pick up all kinds of offers across all departments. If you're a Switch owner, you need to get Pokemon: Let's Go Eevee, as it's currently $30 (50% off), and it's a cracking game. Board game fans should consider grabbing Betrayal At House On The Hill, which is currently $29 (a saving of $21). That puts it nicely in impulse purchase territory.
(UK) Best Prime Day video game deals right now
On the UK side, one of the best current deals is 15 months of PS Plus for £49, basically netting you three free months of service. Call of Duty Black Ops 4 is only £12 on PS4 right now as well (it's £16 on Xbox One, weirdly), a killer markdown on one of the franchise's best recent entries. For a look at every video game included in the Prime Day madness, check out our massive listings.
Best deals US

Best deals UK

If you're looking for format specific deals, we've found the best of those and rounded them up below here. There are deals on PS4, Nintendo Switch, Xbox One and PC.
Best PS4 deals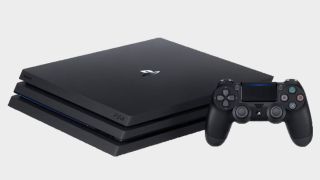 We've seen a handful of great deals around PS4 Slim console during Amazon Prime Day, although the greatest savings have been on the best PS4 headsets. You can still pick up a PS4 controller cheap too. However, we haven't seen as many savings on the PS4's library of games, and sadly the number of PlayStation VR deals has been low this year, despite strong showings in previous Prime Days. And the PS4 Pro console has been quite quiet, although there have been a couple of deals that broke through. You'll find a nice selection of PlayStation offers below.
US PS4 deals
UK PS4 deals
Best Nintendo Switch deals
Despite being the newest and most popular console in 2019, the Nintendo Switch has had a quiet Amazon Prime Day so far. Only a handful of deals in the US and the UK, and none of them have been that great. We saw better prices during Black Friday 2018. However, in terms of value, you're getting plenty of low prices on Nintendo Switch SD cards, and there are a handful of games going cheap too. Nintendo is notoriously reluctant to reduce any of its products, so if you do see something you want for your Switch during Prime Day, our advice is to grab it while you can.
US Switch deals
UK Switch deals
Best Xbox One deals
The Xbox One deals have been good during Amazon Prime Day, but certainly nothing like the levels we saw on Black Friday last year. In terms of games, there have been excellent discounts, especially on Digital versions, but we didn't get the expected price cuts on Xbox Live deals. Shame. Elsewhere the consoles have been quite cheap, especially the All Digital, and we've seen some superb savings on a selection of the best Xbox One headsets. In all, Microsoft has had a decent Amazon Prime Day, and it isn't over yet.
US Xbox deals
UK Xbox One deals
Amazon Prime Day game deals - do I need membership?
Yes, you need to be a member of Amazon Prime to be able to take advantage of the deals on Amazon Prime Day 2019. Similarly, if you're looking to extend your Prime membership - especially if you use the video streaming services - then Prime Day is the time to do that. Don't forget that membership stacks, so your new subscription won't actually start until the old one finishes.
Another advantage of Prime membership is that you get free, next-day delivery. In reality, Amazon struggles to fulfil that on big-sale events like Prime Day and Black Friday, so expect some items to take a couple of days to arrive after you order them, based on where you live. Doesn't always happen, but previous experience suggests this is the case.
There's an added bonus for anyone looking to sign up for Prime ahead of the Amazon Prime Day game deals too. If you sign up and link your account to Twitch Prime, you get $1.25m in GTA Online credit and $300 in Red Dead Online. That's a hell of an incentive, if you play either of Rockstar's online games.
Amazon Prime Day game deals - what else is on sale?
It won't just be games on sale during the Amazon Prime Day deals event. You'll also be able to get 4K TVs, mobile phones, and loads of other tech. You'll be able to get Amazon products cheap, with the retailer usually offering 25% off most of its own products - like Fire TV stick, the Kindle Fire tablets, and the Echo range. Echo works with loads of smart devices now, so you can easily fold one into your gaming set-up. Meanwhile, while you wouldn't count the Fire HD tablets among the best gaming tablets, they're definitely great for kids, so you could easily pick one up for the family to free up TV and tablet time for yourself.
You'll also be able to pick up excellent deals on PC components and parts, so if you're building your own rig, Prime Day is a great time to snag some new stuff like one of the best gaming monitors or even a new GPU. Certainly, you'll see savings on keyboards and mice.
Some online stores give us a small cut if you buy something through one of our links. Read our affiliate policy for more info.