8 Breakout Blokes Of 2010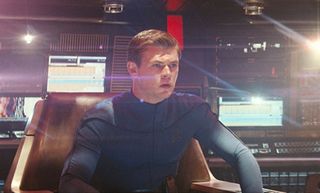 Chris Hemsworth
Breakout: Chris is going to have a much bigger 2011 (when he stars as Kenneth Branagh's Thor) but we still predict big things for The Next Sam Worthington this year.

Hemsworth will take part in 2010's unofficial '80s tribute act by appearing in cold war remake Red Dawn, which will replace the Russians with the Chinese as the villain of choice.

So far, we've only seen about ten minutes of what Chris is capable of – he was Captain Kirk's pre-credits Dad – but it impressed us enough to give Red Dawn a chance.

Which is impressive, because if Dawn is half as cheesy as the original it'll make your popcorn taste like cheddar.

Damaged Goods? Chris comes to us via the medium of the gritty Australian drama known as 'Home and Away.' We haven't seen it, but it's supposed to be shit.

The New: Sam Worthington.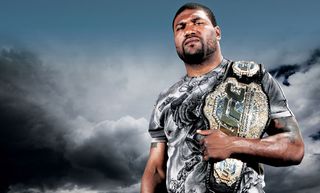 Rampage Jackson
Breakout: Let's face it, BA Baracus was by far the best character in the original A-Team.

That's one of the reasons why, even today, every time you turn on your telly you only have to wait ten minutes for Mr T to start barking at you about Warcraft or nuts or whatever.

2010's Bad Attitude will be coming from Rampage Jackson – a mixed martial artist with a penchant for wearing massive chains.

As long as the producers keep the latter and don't try to introduce the former into Baracus' repertoire, we reckon Jackson could be looking at instant iconic status.

Just don't ask him to get on no plane. We'd like to take this opportunity to express sympathy to the simpleton who asks him to travel in that manner.

Damaged Goods? Jackson was arrested and charged for smashing his van into several cars and drove off without leaving so much as a note.

BA fans will appreciate that despite the fact his van's tyres blew-out during the subsequent police pursuit, Rampage carried on driving on the rims. Also, the truck had his picture painted on the side.
Baracus would be proud.

The New: Mr T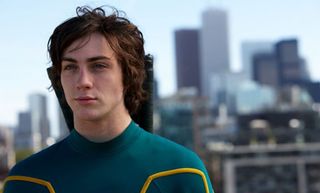 Aaron Johnson
Breakout: We saw him as baby Lennon in last year's Nowhere Boy, but Johnson is set to go stellar in 2010 as the star of the insanely brilliant Kick-Ass.

Anyone who can hold their own on the same screen as Chloe Moretz's Hit-Girl is destined for big things.

Damaged Goods? Teen girls might be turned off by the fact Johnson's engaged to someone old enough to be their mum, Nowhere Boy director Sam Taylor Wood.

The New : James McAvoy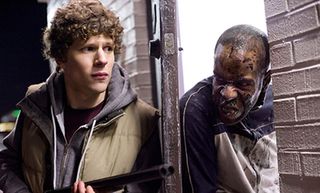 Jesse Eisenberg
Breakout: Jesse's been with us for a while, but following on from his recent cult successes in flicks like Zombieland and Adventureland (he loves lands), Eisenberg is set to star in arguably the most mainstream flick of the year – Facebook biopic The Social Network.

If superstardom doesn't happen for him this year, it'll probably never happen. Sorry Jesse.

Damaged Goods? His Twitter feed http://twitter.com/JesseEisenberg is absolutely rubbish. No wonder he signed up for a Facebook movie.

The New: Jesse Eisenberg.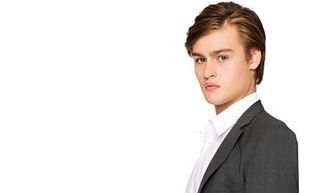 Douglas Booth
Breakout: Booth has the same weird mix of brooding good looks and baby-faced charm that made Robert Pattinson such a lust object.
And just like Patti, one of his first jobs involved worked with Emma Waston - albeit in a Burberry ad - now all he needs is a Twilight.
What's he's got is Sweat (Geography Of The Hapless Heart), which sounds like a post-Vampire Pattinson passion project to us (not a good thing).
Still, keep your eye on him, we think there's a star-maker in his future.
Damaged Goods? He's a model turned actor, which comes with some baggage. We like him though, so there.

The New : Robert Pattinson.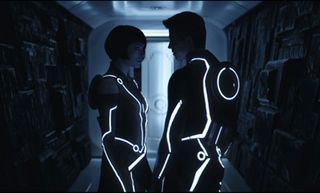 Garrett Hedlund
Breakout: Hedlund's first role was Brad Pitt's cousin in Troy, and if the casting agent thinks you can convincingly play someone full of Pitt-blood, you've got to have something special about you.
Oh, yeah, and he's in a little independent movie out this year called Tron Legacy or something. We think it's a sequel to Troy.
Damaged Goods: He's been in some right old tosh; Georgia Rule, Eragon and the abysmal Death Sentence currently stink up his CV. We'll forgive him if Tron is as ace as we think it's going to be though.
The New: Brad Pitt.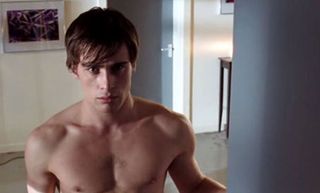 Christian Cooke
Breakout: He's the lead in Cemetary Junction, Ricky Gervais' passion project about three blokes who work at an insurance company in Reading. We never thought we'd be excited about a film about three blokes who work at an insurance company in Reading.
Ricky's said about him: "We had a very strict remit. We wanted to find our own John Travolta or our own James Dean and I think we have."
That's good enough for us.
Damaged Goods: He was in ITV's Doctor Who meets Buffy knock-off Demons. He spent a lot of screen time with his top off. It's been cancelled.
The New: James Dean, apparently.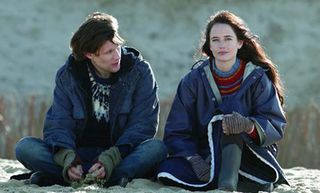 Matt Smith
Break-out: Don't worry, we haven't got all confused and turned into Total Telly.

We're not going to use this opportunity to bang on about how much we love Doctor Who (IT'S BRILLIANT).

But we reckon Matt Smith might be able to balance a movie career with his Doctor duties far more successfully than David Tennant.

Case in point: upcoming clone drama Womb. It's out this year, it's got a complex premise, and Smith gets to snog Eva Green in it.
Poor old Tennant, not only has been ursurped by a younger actor on Who, but Smith's already made a better film than St Trinian's 2.

Damaged Goods? The internet's divided on the first glimpse we got of Smith in The End Of Time finale.
If Matt develops a Robert Pattinson-style following (entirely possible, he's another posh bloke with weird hair) then expect the fanboys to start commenting nasty things like there's no tomorrow.

The New: Doctor Who.