10. Weird Science (1985)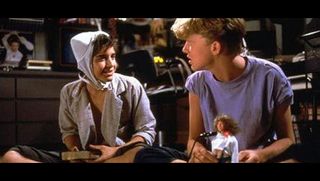 The Comedy: Fifteen-year-old wunderkinds Gray (Anthony Michael Hall) and Wyatt (Ilan Mitchell-Smith) manage to create their perfect woman using their computer. Ah, 80s technology.
The Sex: Kelly LeBrock shares a shower with her creators, but nothing more.
Which is Best? The comedy, more than ably penned by the late, great John Hughes.
9. The Graduate (1967)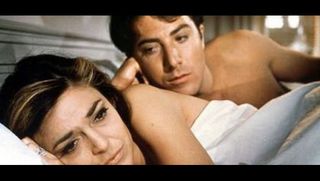 The Comedy: Benjamin (Dustin Hoffman) falls for the charms of the much-older Mrs Robinson (Anne Bancroft).
The Sex: Yes, theres a fair bit of it.
Which is Best? The sex: if only because it gave us some fantastic, iconic imagery thats now synonymous with seduction.
8. Fast Times At Ridgemont High (1982)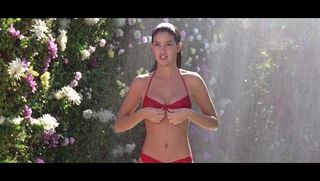 The Comedy: Scripted by Cameron Crowe, based on his experiences undercover at an American high school. Theres drinking. Lots and lots of drinking.
The Sex: Phoebe Cates gets all wet and takes her bikini off, while Jennifer Jason Leigh does naughty things. A lot.
Which is Best? Sean Penn's legendary Spicoli is only just edged out by Cate's dripping wet bod. Only just, mind.
7. Revenge Of The Nerds (1984)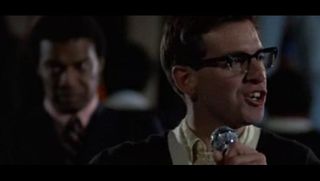 The Comedy: Nerdy young things set up their own fraternity and use their advanced IQs to invent ingenious ways of spying on the fairer sex.
The Sex: Lots of boob-ogling, plus a nifty/creepy spying device that reveals intimate places.
Which is Best? The former, simply because the premise is pure movie gold.
6. Risky Business (1983)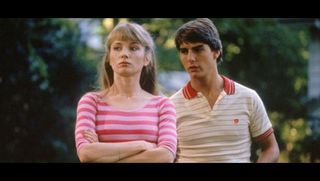 The Comedy: A wee Tom Cruise finds himself home alone when his parents go away on vacation. Which of course leads to all sorts of hormone-fuelled good times.
The Sex: Cruises Joel has a very saucy, very public shag on a train with the mysterious/dangerous Rebecca DeMornay.
Which is Best? The sex, because DeMornay helps drive the plot, from throwing a house party for her hooker friends, to getting Joel into Princeton.
5. Everything You Always Wanted To Know About Sex *But Were Afraid To Ask (1972)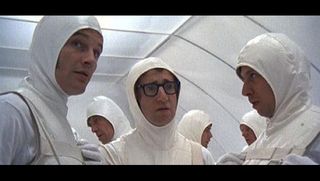 The Comedy: Woody Allen answers all your questions about sex with wit and frankness. Uneven but hilarious.
The Sex: Its all over this film, including Woodys attempts to remove Lynn Redgraves chastity belt
Which is Best? Impossible to say: theyre both as good as each other.
4. The Sure Thing (1985)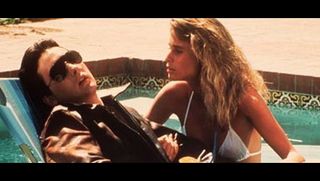 The Comedy: Walter Gibson (John Cusack) hitches a ride to meet a California girl who's promised him some no-strings fun, only to find his crush (Daphne Zuniga) on the same ride as him.
The Sex: "How would you like to have a sexual encounter so intense it could change your political views?" offers Gib. Which is as sexy as it gets before a greasy Nicollette Sheridan enters the picture in a tiny white bikini.
Which is Best? The nuanced funny stuff.
3. The Last American Virgin (1982)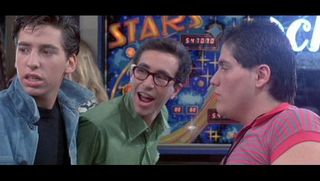 The Comedy: See it or be it warned by the film's kitsch trailer. Hijinks include falling into pools and struggling to unhook bras. Ah, the perils of being a teen.
The Sex: Lots of it, and all very awkward.
Which is Best? The former, which proved a tonal predecessor to the kind of films Judd Apatow makes.
2. American Pie (1999)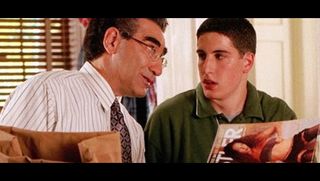 The Comedy: Jim (Jason Biggs) and his buddies set out to lose their virginities before they graduate college. Hilarity ensues.
The Sex: Jim shags an apple pie, then blows his load early (twice) after getting over-excited about seeing Nadia strip. Then Shitbreak shags Stifler's Mom.
Which is Best? The sex and the comedy are so beautifully intertwined that it's impossible to separate them.
1. Porkys (1981)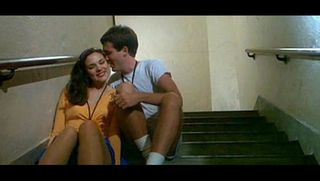 The Comedy: Set in the '50s, where a group of Florida high school students make it their mission to lose their V-plates as soon as possible.
The Sex: Strip joints, shower peeping, condom hilarity, Porkys has it all. Small wonder it created an entire genre.
Which is Best? It's almost impossible to separate them, though the raunch has a clear edge when Kim Cattrall's involved.