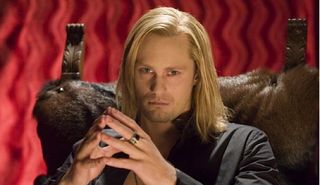 Alexander Skarsgard
The Front-Runner
Why He's Possible: He's already been tipped in the lead role, Branagh seems to be favouring him and he really does look the part.
Plus his dad is Stellan Skarsgard and if Marvel hires Alexander, chances are they might convince Stellan to play his character's Dad, Odin. Score!
Why he might not nab the role: He's becoming a bit more well known to US audiences thanks to roles in HBO series Generation Kill and True Blood, which could leave him in the twilight zone between "too well known" and "not enough of a name."
But we doubt it - consider him a clear leader for the role.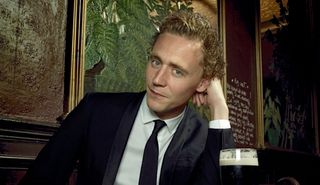 Tom Hiddleston
The First Brit
Why He's Possible: He's got a wealth of experience working with Branagh - the two co-starred most recently on detective series Wallander.
Plus he combines RADA training with the chance that his asking price will be more to the money-savvy Marvel team's liking.
Why he might not nab the role: While he's got the eyes and the facial features, we're just not sure he's cut out to play a powerful norse god warrior.
Marvel could end up spending more money on gym fees (or CGI/prosthetics) to build him up than they really want to.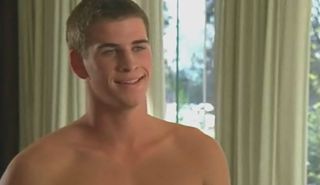 Liam Hemsworth
The Wildcard
Why He's Possible: This Aussie actor is a Neighbours veteran and part of a dynasty - older brothers Luke and Chris are both performers, with Chris about to be seen as Captain Kirk's dad in Star Trek.
And while he's not European, he certainly seems to have the right physique - and Sly Stallone is considering him for The Expendables based on an audtion tape alone.
Why he might not nab the role: He has the non-European thing working against him in this case. He's also not got that much experience under his belt.
Who says Sly Stallone is the best judge of actors, anyway?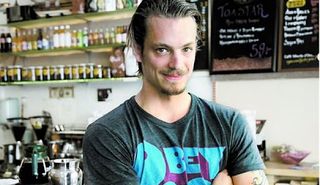 Joel Kinnaman
The True Uknown

Why He's Possible: He has his Swedish-American heritage, which will work for him in the role.
And while he's a complete unknown in the US, that could also be a plus - who knew about Hugh Jackman before snagged the role of Wolverine? Not many people.
Why he might not nab the role: That said, his complete lack of recognition factor might not make him the ideal choice.
And he dosn't exactly have a lot of leading man experience, which doesn't help either.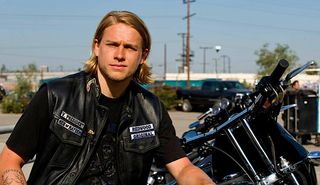 Charlie Hunnam
The Other Brit

Why He's Possible: Hunnam has slowly been building a solid career across the pond, with roles in Undeclared (where he held his own against some of the Apatow crowd) on TV, Green Street on film and, back on the goggle box, Sons Of Anarchy.
Talking of, his greasy, long-haired, violent biker persona from Anarchy seems to be the perfect set-up for Thor.
Why he might not nab the role: Like Skarsgard, he's riding the line of recognition factor - he could be too associated with his other roles to win the part.
Also, his experience means he's probably got a higher asking price than some of the other options.