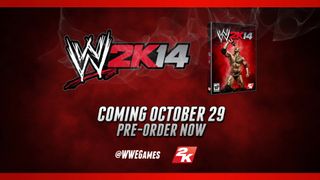 Getting ready to rumble
Updated 10/22/2013 with the DLC characters!
Even after the closure of THQ, WWE's long-time video game partner, the pro wrestling juggernaut is returning to the 360 and PS3 again this year. After finding a new home with 2K Sports, the series is preparing for its annual fall release. But just which wrestlers are in the newly rebranded WWE 2K14? That's what we're here to clear up.
The game features dozens of wrestlers on the roster from across 30 years of WWE history. Take a look at the current stars that are in the game, plus the legends and icons making digital comebacks in this year's 30 Years of WrestleMania mode. We'll start with...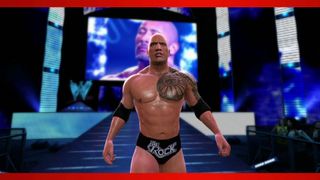 The Rock
The official cover athlete for 2K14, The Rock seems nearly as popular now as he was in the late 1990s. He just finished a run with the company where he won the WWE Championship and headlined WrestleMania, plus his film career is as big as it ever was thanks to The Fast & The Furious sequels and G.I. Joe. This year he's appearing as he does now, though it's possible this year could also include the Attitude Era Rock that still holds a place in the hearts of many fans.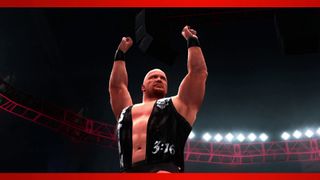 Stone Cold Steve Austin
Next to The Rock, no WWE star was bigger than Stone Cold in the Attitude Era, so it makes sense he'd accompany The Rock into WWE 2K 14. Austin's working class look and battles with his boss, Vince McMahon, catapulted him to massive popularity that lasted until injuries put an end to his career. He'll still show up every now and then to dish out a Stone Cold Stunner and drink some beer, but he's also pursuing a career in Hollywood at the moment. Plus, the WWE Hall of Famer just started his own podcast, which is great if you love to hear behind the scenes stories from a bygone age of wrestling.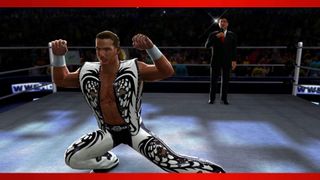 Shawn Michaels
After getting his start as part of the popular Rockers tag team, Shawn Michaels gave into his bad boy side to go solo as the Heartbreak Kid. HBK went on to win just about every title the WWF/WWE had to offer, usually via a knockout kick a.k.a. his Sweet Chin Music. Shawn had some of the greatest matches in wrestling history, and after taking years off thanks to a back injury, he returned to have even more five star battles against Triple H, Kurt Angle, and The Undertaker. He's been retired for a few years now, but WWE fans won't forget what he did, which makes his inclusion in WWE 2K14 obvious.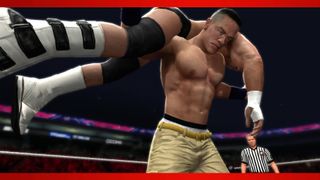 John Cena
Whether you can't stand to see his jean shorts or you're part of the Cenation, you have to admit that John Cena is the most dominant star of the modern era of sports entertainment. Like Hulkamania in its day (but with a taste for hip hop), John Cena is basically unstoppable more than 10 years into his career. There can't be a WWE game without him--and even his biggest haters would have to admit he's had some pretty great matches in his time--so Cena is once again front and center in a WWE game.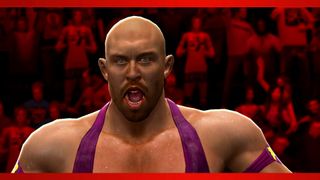 Ryback
One of WWE's most recent success stories, Ryback had a very simple, Goldberg-esque rise to the top. He beat up jobbers and had a fairly long winning streak until CM Punk outsmarted him. But those little bumps in the road haven't stopped him from chasing the WWE Championship as his fans chant "Feed me more." Ryback only made it into the last WWE game as DLC, but clearly he's not an afterthought in WWE 2K14.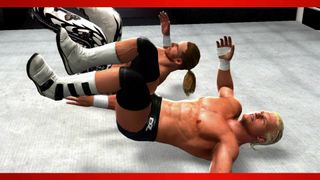 Dolph Ziggler
Dolph Ziggler has seemed primed for the big time for a couple years now, but 2013 seems to be his year... so long as he can stop getting concussions. The bleach blonde pretty boy finally captured the World Heavyweight Championship in April, a title he earned through good, old fashioned determination, skill, and cheating. Dolph has tons of skill (don't call him a showoff) and he's ready for his time in the spotlight to finally arrive. Will he ascend to the top of WWE 2K14 just as he's doing in real life?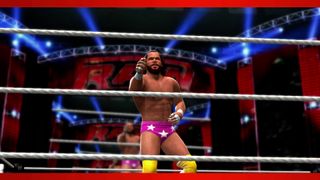 Macho Man Randy Savage
OH YEAH! The Macho Man is one of the greatest performers of all time, both on the microphone and in the ring. He had classic feuds with Hulk Hogan, Ricky Steamboat, and Ultimate Warrior, all while cutting some of the most deliciously insane promos of all time. Sadly no longer with us--and just as sadly not yet in the WWE Hall of Fame--Macho is getting the honor of appearing in WWE 2K14 as a playable superstar. We can't wait to drop elbows off the top rope, but are there more legends of the 1980s that'll be joining him?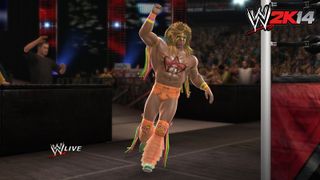 The Ultimate Warrior
Hailing from Parts Unknown, many WWE fans expected to never see The Ultimate Warrior return to the promotion after their messy (to say the least) history. But no lawsuits or angry words could keep the former WWE Champion from his little warriors... provided they pre-order the game. Sporting the classic look we all remember, the Warrior has returned to battle today's biggest superstars in a digital arena for every player that puts money down for the game ahead of time.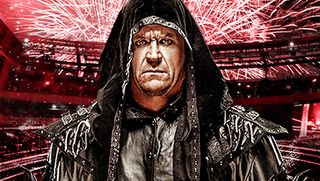 Undertaker
Its hard to think of any pro wrestler that has been as dominant for as long as the Undertaker. Introduced over two decades ago, the Phenom has been a fan favorite ever since, no matter if the dead man was heel or face. Hes won a number of championships in his time, but his greatest accomplishment has to be his 21-0 record at WrestleMania. No superstar has ever come close to that number, and its hard to believe anyone ever will.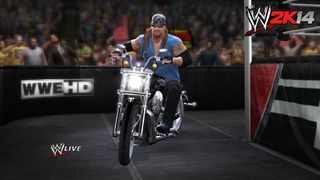 Undertaker as American Badass
The Undertaker has had a long enough career that hes subtly shifted his character several times since he was first introduced. No doubt the most dramatic shift of his career was his American Badass persona. Taker went from dead man to biker, driving his motorcycle down to the ring bedecked in patriotic biker clothes. He took on a new finisher, the destructive powerbomb variation known as The Last Ride. Taker eventually returned to his goth ways, but purchasers of WWE 2K14s special edition will get a special skin of the persona.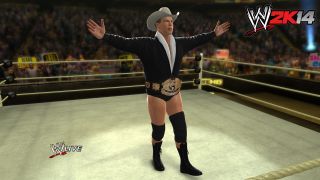 John Bradshaw Layfield
After spending years as a hard-drinking brawler, tough guy JBL became John Bradshaw Layfield, a rich Texan that was basically George W. Bush as a pro-wrestler. His arrogance made him a bad guy that was very fun to hate, particularly when he had one of the longest title reigns in modern WWE history. After he retired, JBL became one of the top announcers for WWE, often hammering Michael Cole with well-earned insults. When not on WWE, Layfield is a conservative expert on several political talk shows, and though he hasnt wrestled in years, were very happy to see hes returning to the digital ring in WWE 2K14.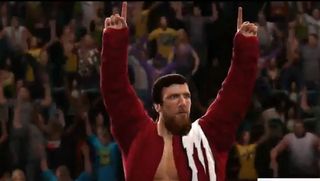 Daniel Bryan
Yes! Yes! Yes! The bearded superstar was once a small time indie wrestler that seemed like he would never make it anywhere in WWE. Now he's in the main event and arguably the most popular performer currently in WWE. And as cool as his facial hair is, his in-ring skills are also among the best in the biz. We can't wait to dominate with him in WWE 2K14.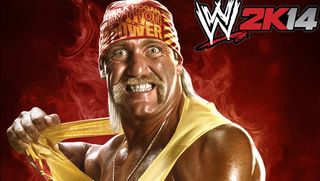 Hulk Hogan
You might have heard of this guy, as Hulk Hogan is likely the most famous pro-wrestler that ever lived. In the 1980s and 90s Hulkamania ran wild all over the world. Hulk ruled the WWF for the first nine or so WrestleManias, which explains why the yellow and red superhero is returning for the 30 Years of WrestleMania mode in 2K14. That mode will recreate some of the biggest moments of his career. But this version of Hogan isnt the only appearance of the legend...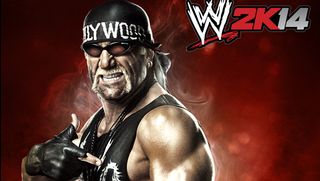 Hollywood Hogan
After spending so many years as wrestlings most dominant good guy, Hulk turned on his fans in 1996 to become Hollywood Hogan. The greedy narcissist controlled the New World Order that dominated WCW for years, taking out everyone that stood in their way. The NWO eventually attempted a comeback in the WWE, culminating with Hogan facing The Rock at WrestleMania 18. The match was an instant classic, and one that transformed Hulk back into the hero he once had been, a scene that will likely be repeated in 2K14s new 30 Years of WrestleMania mode.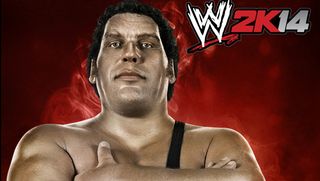 Andre the Giant
Forget the Big Show or Great Khali. Theres only one true Giant in sports entertainment, and thats Andre the Giant. The mountain of a man was a massive star in the 1970s into the 1980s, and was entertaining fans even as health problems slowed him down. Stories of his kindness, generosity, and love of life are as legendary as his matches, but only his in-ring adventures will be recreated in 2K14. Because really, what is Hulk Hogan without Andre to body slam?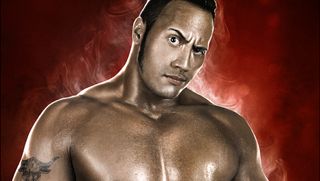 The Rock (Attitude Era)
The Rock is the cover star of WWE 2K14, but the man on the box art is the current movie star, larger than life version of the Peoples Champ. For 2K14 to effectively explore 30 years of WrestleMania, the game must also include Rocky from the height of the Attitude Era. This Rock had yet to become a movie star, but it didnt matter, because he was the most popular guy in the whole promotion. Rock had classic matches with Stone Cold, Triple H, Mankind and more during those years, and we hope to see at least a few of those matches recreated in this years game.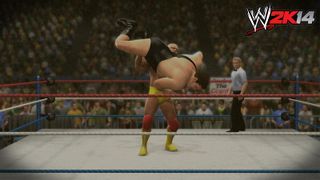 And in this corner!
WWE and 2K Sports have just announced the dozens of superstars that are involved in the new single player campaign, 30 Years of WrestleMania. In the interest of time, here's a quick list of the stars recreating matches from Mania 1 through 29.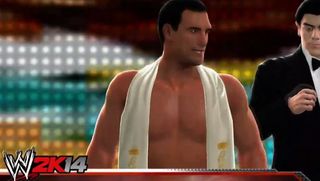 Alberto del Rio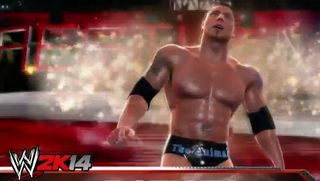 Batista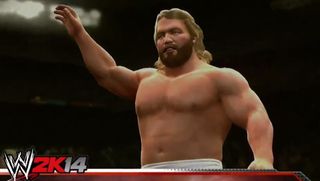 Big John Studd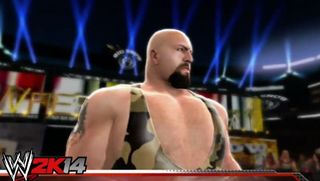 The Big Show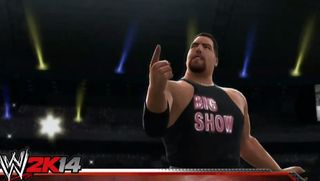 The Big Show (Retro)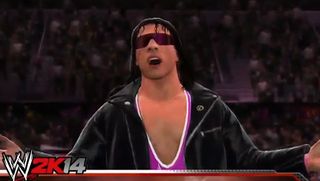 Bret "The Hitman" Hart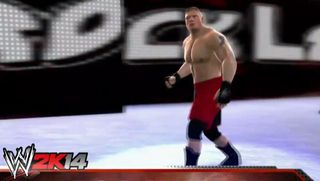 Brock Lesnar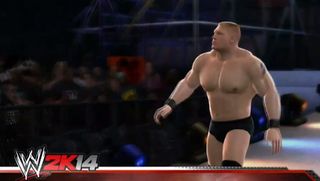 Brock Lesnar (Retro)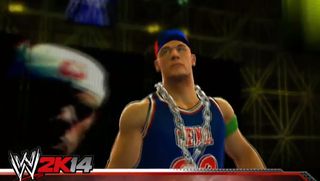 John Cena (Retro)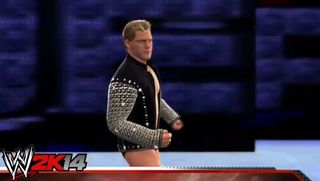 Chris Jericho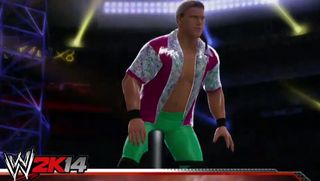 Chris Jericho (Retro)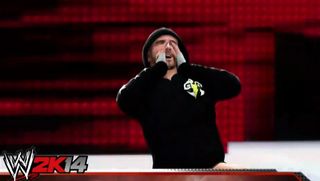 CM Punk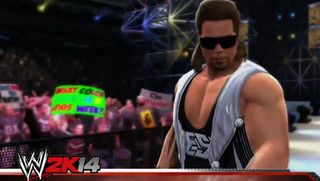 Diesel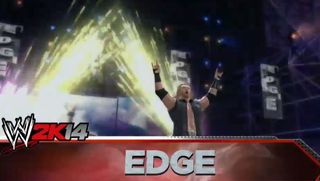 Edge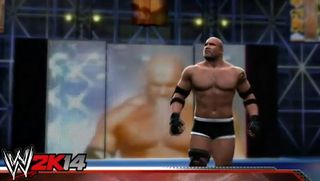 Goldberg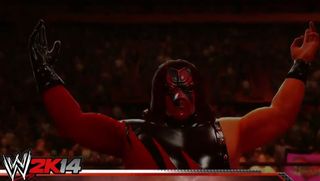 Kane (Retro)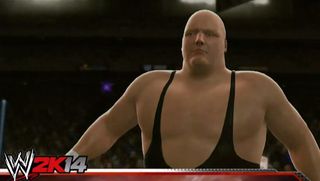 King Kong Bundy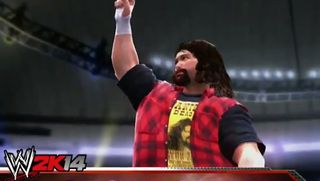 Mick Foley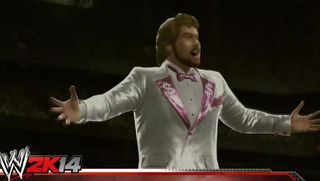 The Million Dollar Man Ted Dibiase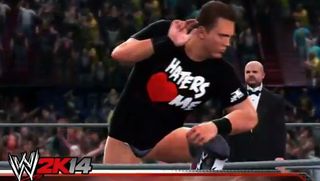 The Miz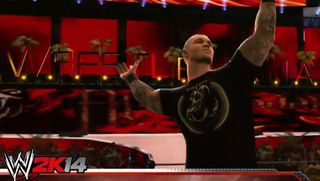 Randy Orton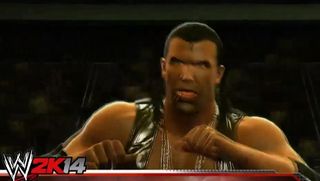 Razor Ramon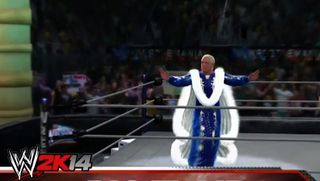 Ric Flair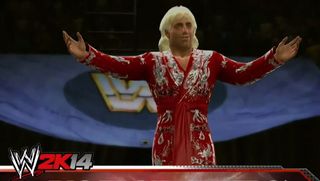 Ric Flair (Retro)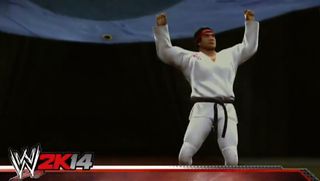 Ricky Steamboat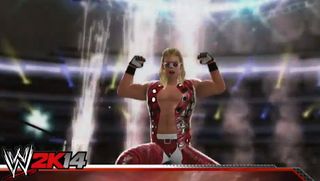 Shawn Michaels (Retro)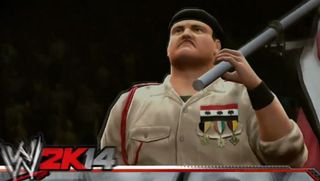 Sergeant Slaughter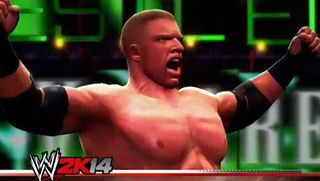 Triple H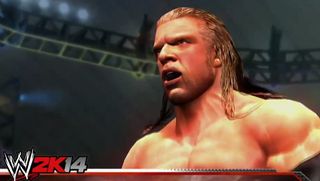 Triple H (Retro)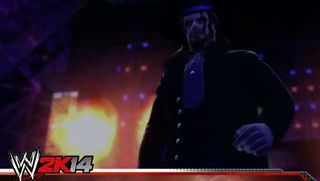 The Undertaker (Retro)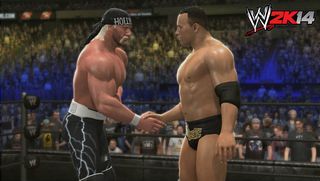 The rest of the immortals!
During the September 23rd broadcast of Monday Night RAW, 2K Sports revealed the rest of the WWE 2K14 roster. The last spots to be filled follow this slide, and while most of these were expected, a few faces really stand out. This roster has turned out to be one of the most star-studded in franchise history, and it's only a matter of time before we can make them duke it out in the ring. Check out the rest of the roster!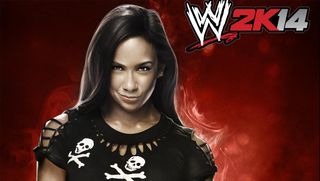 AJ Lee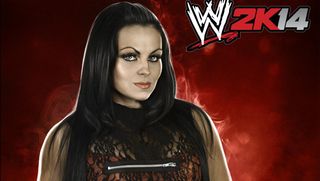 Aksana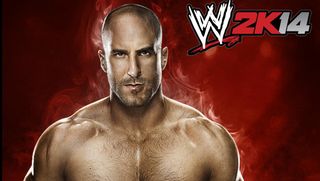 Antonio Cesaro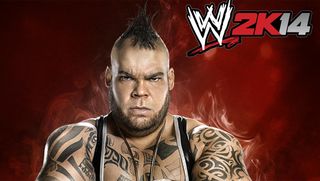 Brodus Clay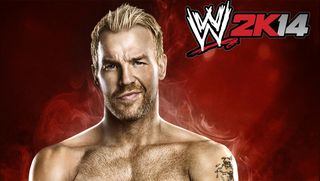 Christian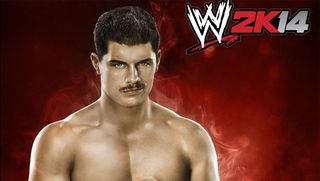 Cody Rhodes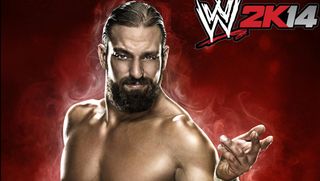 Damien Sandow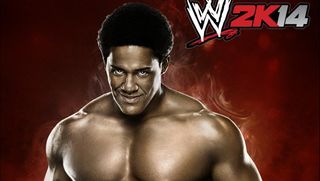 Darren Young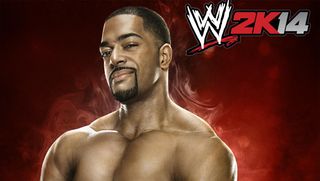 David Otunga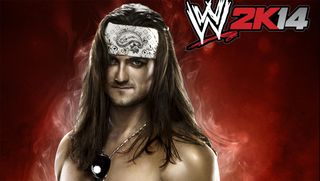 Drew McIntyre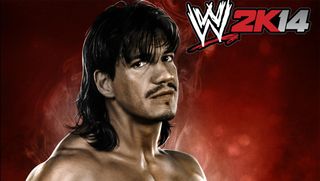 Eddie Guerrero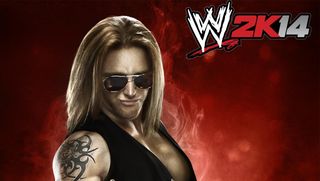 Heath Slater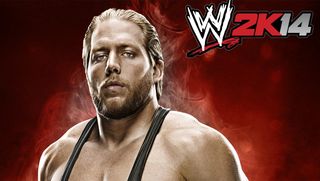 Jack Swagger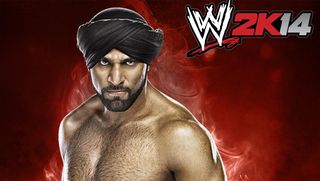 Jinder Mahal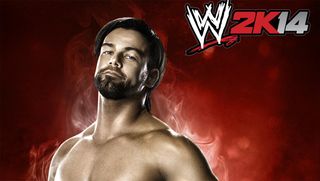 Justin Gabriel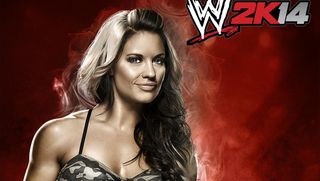 Kaitlyn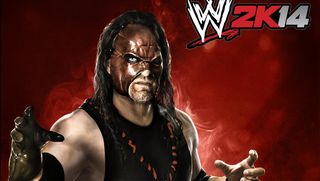 Kane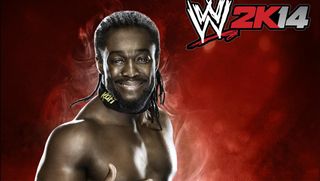 Kofi Kingston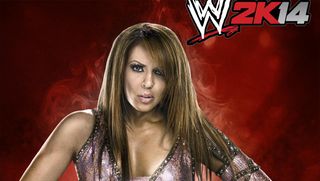 Layla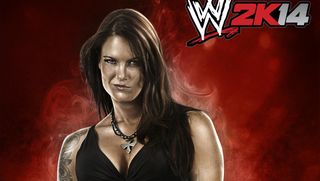 Lita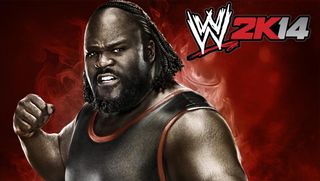 Mark Henry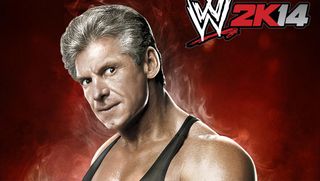 Mr. McMahon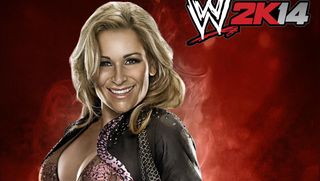 Natalya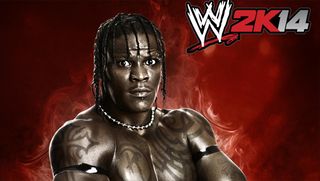 R-Truth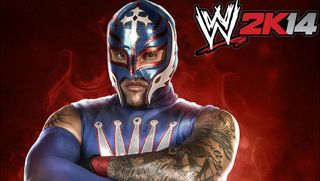 Rey Mysterio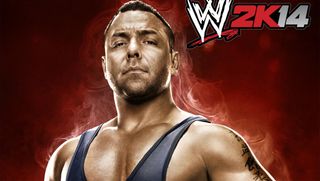 Santino Marella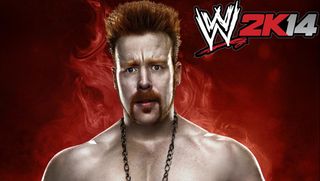 Sheamus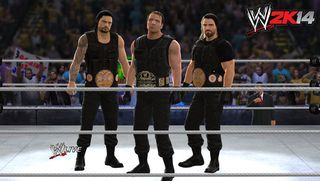 The Shield (Roman Reigns, Dean Ambrose, Seth Rollins)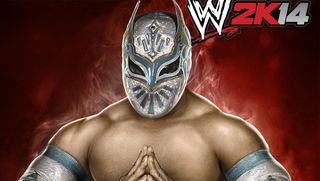 Sin Cara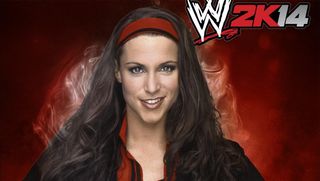 Stephanie McMahon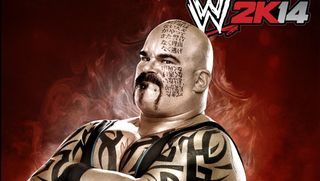 Tensai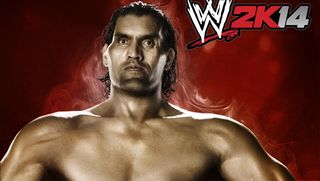 The Great Khali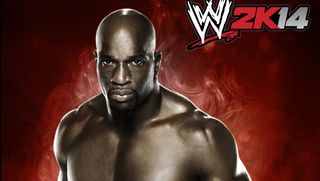 Titus O'Neil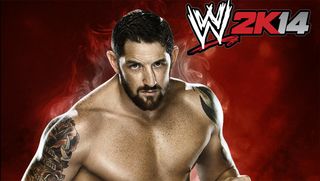 Wade Barrett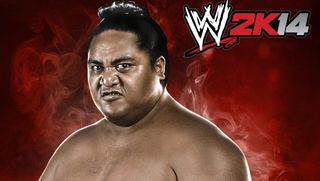 Yokozuna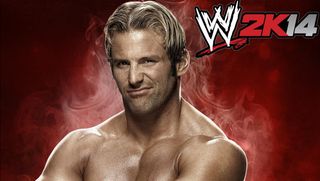 Zack Ryder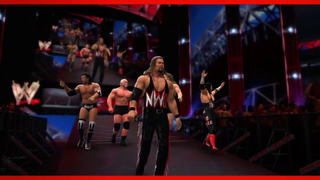 Downloadable Content
Oh, you thought we were done with Zack Ryder? No sir, not when there's a dozen more wrestlers coming as DLC. WWE 2K14 has announced their line-up of downloadable superstars, and there are some pretty surprising inclusion, including a few faces that haven't been in a WWE game in years. Let's start with the current superstars and then move on to the surprising amount of classic guys.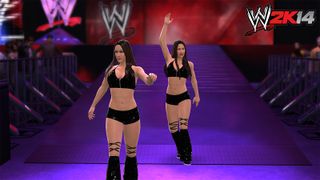 Brie and Nikki Bella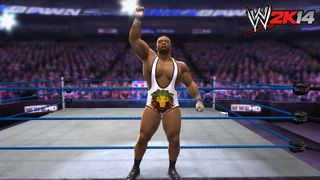 Big E. Langston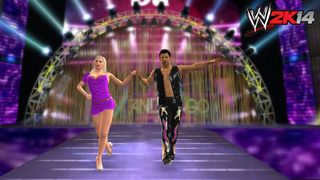 Fandango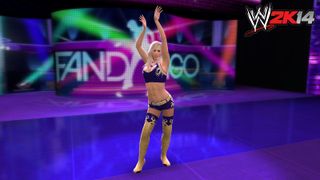 Summer Rae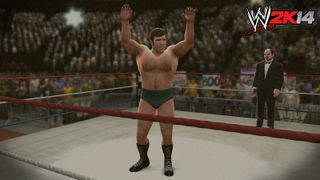 Bruno Sanmartino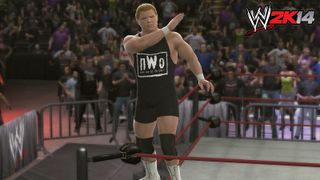 Curt Hennig
(Note: Officially this is Curt Hennig, but consider him Mr. Perfect)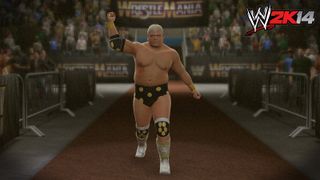 Dusty Rhodes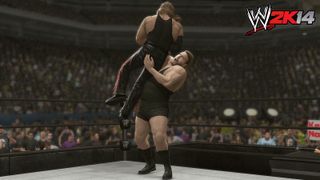 The Giant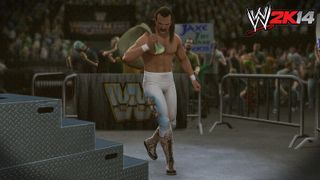 Jake "The Snake" Roberts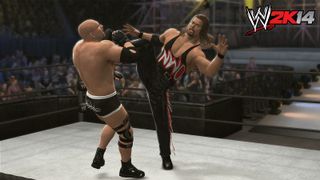 Kevin Nash (NWO)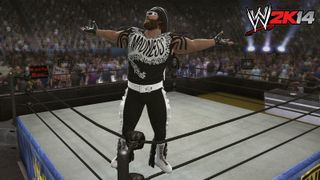 "Macho Man" Randy Savage (NWO)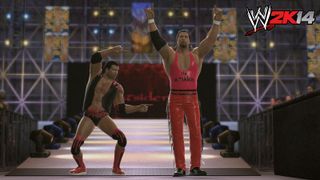 The Outsiders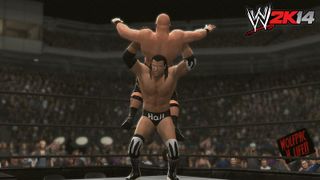 Scott Hall (NWO)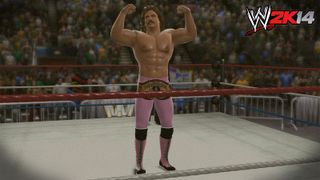 Rick Rude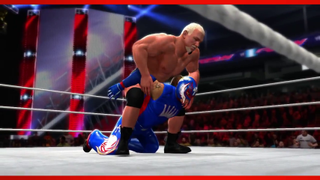 Scott Steiner (NWO)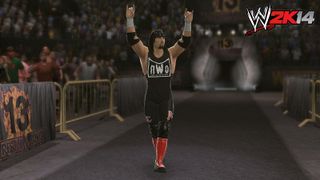 Syxx
(Yes, it's Syxx, not his X-Pac persona.)
Virgil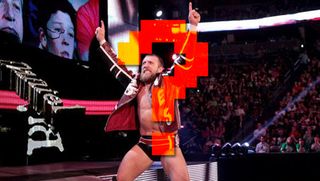 Yes! Yes! Yes!
Now that the roster is complete, all we can do is wait to step back into the ring on October 29th. What will be your first move? Will you make Daniel Bryan WWE Champion? Will you settle the "Yokozuna vs Mark Henry" dispute? And what DLC characters do you hope get added down the line? Let us know in the comments.
And if you're looking for more, check out WWE 13 roster and our WWE 12 roster.