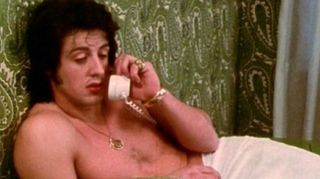 The Party At Kitty And Stud's (1970)
The Film: Caused a bit of a stir when it was re-released in 2007 as an X-rated film – though none of the X-rated footage involved Sylvester Stallone. In the softcore version, also known as The Italian Stallion , he takes his cinematic bow as the titular Stud, a sadomasochistic boor.

Stallone Strength: He worked just two days and got $200 for his efforts – which mostly involved rolling around naked, standing around naked, whipping people while naked… you get the gist. Not too bad for Sly's first ever acting gig.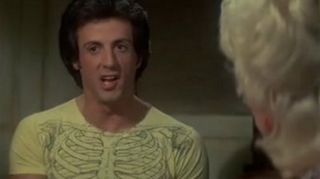 Rhinestone (1984)
The Film: Comedy from director Bob Clark ( Black Christmas ) in which Dolly Parton's giant-haired country singer attempts to turns Sly's New York cabbie into a stage performer.

Stallone Strength: The film's poster had Stallone arm-wrestling with Dolly Parton – yep, Sly's not afraid of taking on the big gals. He'd have to develop a tough skin after this, though – Rhinestone was dragged over the coals by critics.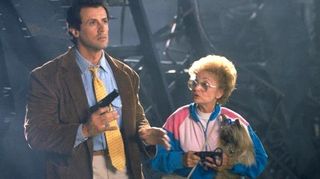 Stop! Or My Mom Will Shoot (1992)
The Film: Shambolic comedy in which a cop's mother comes to stay and interferes with his life. Even Stallone admits it's bad. "[ That ] was my worst movie," he said in 2010. "If you want someone to confess to murder make them sit through that."

Stallone Strength: Ebbing pretty low here, though Stallone at least got an award out of it. Sure, it's a Golden Raspberry for Worst Actor, but it's still an award, right?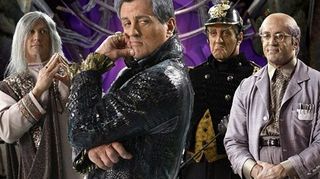 Spy Kids 3-D: Game Over (2003)
The Film: Third film in Robert Rodriguez's kiddie capers. Stallone supplies the film with its silver-haired villain Sebastian the Toymaker.

Stallone Strength: Sure, the kiddies lapped it up, but the critics found little to love – especially when it came to the film's script. Despite Stallone playing three alter-egos, none of them have any pizzazz.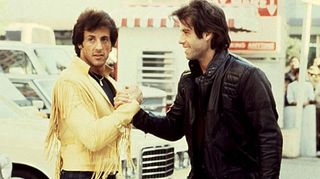 Staying Alive (1983)
The Film: Sequel to Saturday Night Fever directed by Stallone himself. Six years after Fever , Tony (John Travolta) has moved to Manhattan and is working as a dance instructor.

Stallone Strength: Though Stallone doesn't act in the film (aside from a brief cameo appearance), he showed he had heft when it came to directing – the film was a box office smash and was one of the most successful films of 1983.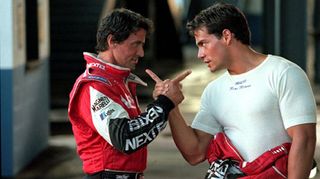 Driven (2001)
The Film: Sadly not a predecessor to Drive , but a hot-wheeled action drama from director Renny Harlin. Stallone plays racing prodigy Joe Tanto, who's wheeled in to help a rookie racer.

Stallone Strength: Sly wrote the script for this critically-mauled drama, which did him few favours. Still, his natural charisma gets him through most of his scenes.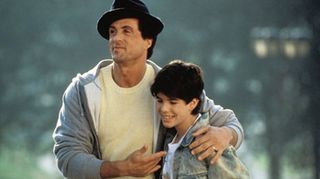 Rocky V (1990)
The Film: Not quite a disaster, but absolutely the worst of the Rocky films, this fifth entry has Rocky (Stallone) becoming a trainer but being betrayed by his new protégée.

Stallone Strength: Stallone's still got it both in and outside the ring. The highlight here, though, is the relationship between Rocky and his son Robert, played by Stallone's son Sage. It's a touching on-screen portrayal that's all the more affecting in the wake of Sage's tragic death this year.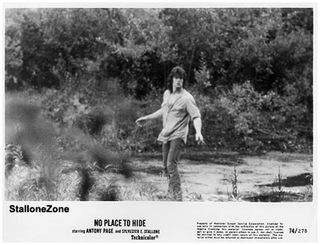 No Place To Hide (1970)
The Film: A paranoid thriller surfing a brief trend in conspiracy cinema in the early '70s, No Place To Hide follows what happens when the FBI plants a moll in a group of anti-war hippies.

Stallone Strength: Critics weren't kind to the film or Stallone, the young actor getting his first taste of critical failure. No place to hide, indeed…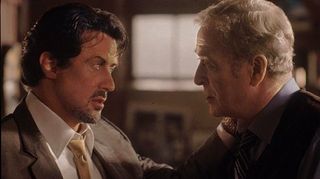 Get Carter (2000)
The Film: A remake of Michael Caine's seminal '70s thriller. This time, Stallone is Jack Carter, a financial enforcer at a mob casino who's out to kill the men who murdered his brother.

Stallone Strength: A definite low-point in the early Noughties for Stallone, Get Carter was savaged by audiences and critics – and Stallone himself was lambasted for "sleepwalking" through most of the film.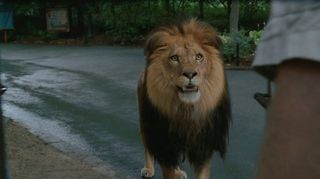 Zookeeper (2011)
The Film: Atrocious family comedy starring Kevin James as a lovelorn zookeeper who finds true romance with a little help from his animal friends.

Stallone Strength: Alright, the film was pants, but Stallone came along with his tongue in his cheek as the voice of Joe the Lion. It's not every day you get to see a big cat speaking like Sly…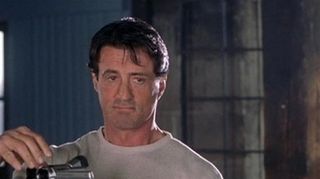 Avenging Angelo (2002)
The Film: Sly's back being an action hero as the bodyguard to a Mafia boss (Anthony Quinn). When he's killed, Sly helps his boss' daughter track down the culprit.

Stallone Strength: Naturally, Stallone brings a square-jawed menace to his role as a gun-toting bodyguard, but this time he gets to layer on some sensitivity, too. Ah, he's just a big softie really, isn't he?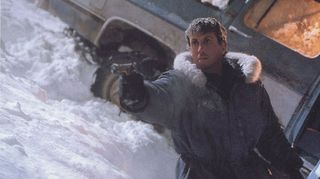 D-Tox (2002)
The Film: More gun-toting misadventures as cop Jake Malloy (Stallone) witnesses a brutal murder and checks into rehab. 'Survival is a killer' reads the tagline. Just ask LiLo…

Stallone Strength: The characters are cut-out at best, the direction (by Jim Gillespie) nothing more than workmanlike… Stallone at least gets to try something new as a bit of a nut who reacts to tough times unlike any other Stallone character – instead of fighting, he quietly goes mad.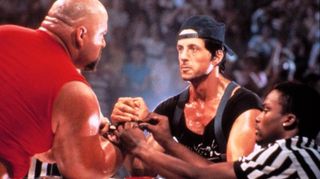 Over The Top (1987)
The Film: Greased-up drama in the Rocky mould. Truck driver Lincoln Hawk (Stallone) is still grieving the death of his wife when he enters an arm-wrestling competition in Vegas.

Stallone Strength: The guns are the star here – the arm guns, that is, as Stallone flexes and puffs for all he's worth. Apparently Stallone used a special weight to fortify his brachialis – something that really paid off.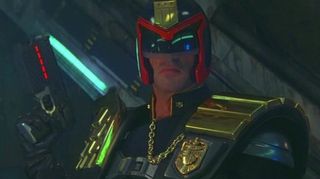 Judge Dredd (1995)
The Film: Stallone's most famous flop, based on the 2000 AD comic and directed by Danny Cannon. Sly plays Dredd, a futuristic cop attempting to keep the mean streets clean.

Stallone Strength: Sly's running dangerously close to empty with Judge Dredd , a film universally lambasted as a mega(city) disaster – not least because Dredd should never be allowed to remove his helmet. Unsurprisingly, Stallone didn't get anywhere near this year's reboot…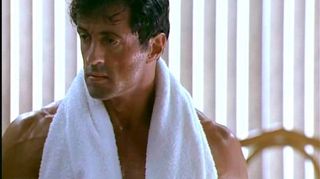 The Specialist (1994)
The Film: Racy thriller in which Sly co-stars with Sharon Stone as bomb expert Ray Quick. He attempts to help Stone get revenge on the guys who killed her family.

Stallone Strength: The film's forgettable fluff, but Stallone shows off his bulging, bronzed bod in some rather sexy clinches with Stone.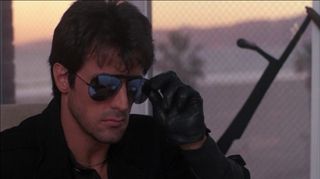 Cobra (1986)
The Film: A ludicrous, deeply fascist action film in which Stallone is the shades-wearing cop who's got his sights set on a bloodthirsty cult. Meanwhile, Brigitte Nielsen provides eye candy.

Stallone Strength: 'The strong arm of the law' is the film's tagline, fitting considering Stallone's starting to look seriously bulky by this point.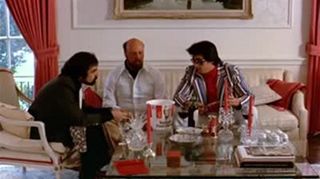 Carquake (1976)
The Film: Also known as Cannonball , Carquake is based on the true-life (and illegal) cross-continent race that occurred in the USA.

Stallone Strength: Pretty weak, to be honest – Stallone only appears as Mafioso #2, and didn't even get a credit on the movie. Rubbish.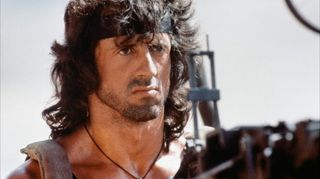 Rambo III (1988)
The Film: Third (obviously) and least popular of the four Rambo films. This time, Stallone's bandana-loving hero John Rambo goes on a mission to save his friend Colonel Trautman (Richard Crenna).

Stallone Strength: Sly can play Rambo in his sleep, so it's to his credit that he brings not just muscularity, but intensity to his third go in the role. His gung-ho approach to the action is (perhaps foolishly) unreserved.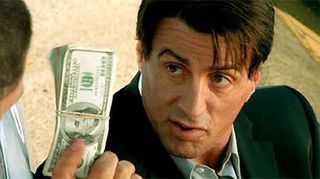 Taxi 3 (2003)
The Film: Follow-up to French action film Taxi 2 , with Luc Besson on producing duties.

Stallone Strength: Ever wondered what Stallone would sound like if he, say, spoke French? Well, here's your chance to find out. Taxi 3 also relies on Sly for its fantastic opening action scene – which the rest of the film entirely fails to match, not least because Sly's absence is sorely felt.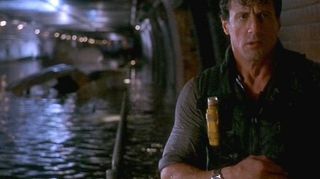 Daylight (1996)
The Film: A disaster film that isn't quite the disaster you'd expect it to be. This '90s actioner from director Rob Cohen has Sly playing an emergency medical services chief who becomes a hero when the Holland Tunnel collapses, trapping him and other New Yorkers inside.

Stallone Strength: Here are a few Daylight -inspired Ds... Driven, determined, daring. Stallone's as brawny as ever in Daylight . The fact that he's playing an average blue-collar worker (who just happens to be really muscly) forced to do extraordinary things, adds heft to an otherwise set-piece-obsessed script.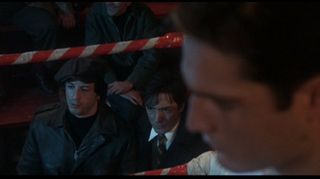 Paradise Alley (1978)
The Film: Another triple-whammy from Stallone, who wrote, directed and starred in this '40s-set drama, which follows three brothers who live in Hell's Kitchen and get involved in professional wrestling.

Stallone Strength: Sly's feeling confident after the success of Rocky , and it shows in Paradise – he's a star in the making here, and boy does he know it.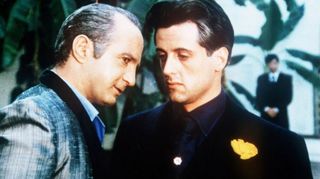 Capone (1975)
The Film: Biographical crime drama charting the life of Chicago gangster Al Capone.

Stallone Strength: Sly really proved he could act in Capone, playing Frank Nitti, "the kind of SOB you'd like to kick in the balls" according one IMDb commenter. Relying on strength of character more than anything, Stallone really wows as a miserable bastard.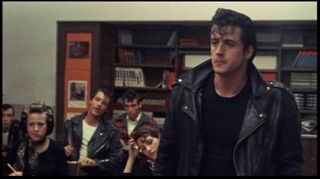 The Lords Of Flatbush (1974)
The Film: Sly shares the screen with Henry Winkler (yes, the Fonze himself) as they play two members of a Brooklyn gang. Set in the 1950s, it's a coming-of-ager that celebrates that era with genuine affection.

Stallone Strength: Stallone depends on his natural ruggedness to play tough guy Stanley, but surprises by giving us an insight into the character's softer inclinations.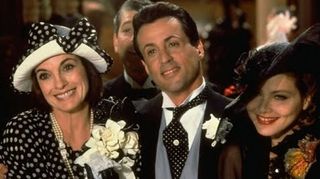 Oscar (1991)
The Film: One of Stallone's more successful comedies, Oscar finds him playing Angelo 'Snaps' Provolone, a criminal who promises his dying father that he'll clean up and become a businessman.

Stallone Strength: Nothing's funnier than somebody taking the mickey out of themselves (except for internet cat videos), so Stallone taking a dig at his rep as a hard nut is great in John Landis' comedy.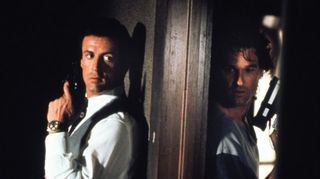 Tango & Cash (1989)
The Film: Buddy cop film that was big with audiences, but fell flat with critics. Sly and Kurt Russell play rival LAPD detectives forced to team up to take down a criminal mastermind.

Stallone Strength: Another Golden Raspberry nomination for Stallone (again for Worst Actor), though this time he missed out on the trophy. Thank goodness, he absolutely didn't deserve it. Tango & Cash is bloody aces.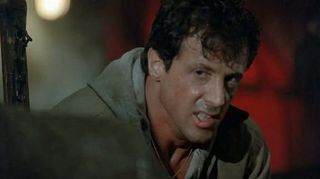 Lock Up (1989)
The Film: Prison drama in which near-parole inmate Jack (Stallone) sees his bid for freedom ruined by big meanie Warden Drumgoole (Donald Sutherland).

Stallone Strength: One of Stallone's biggest flops (we barely even remember it), Lock Up nonetheless features a fine turn from the actor, who just about holds his own against Sutherland.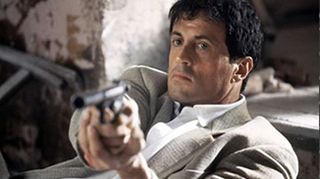 Assassins (1995)
The Film: Just 16% fresh over at Rotten Tomatoes, this action thriller written by the Wachowskis went through a dumbing-down rewrite that ruined its chances from the outset.

Stallone Strength: Still, as assassin Robert Rath, Stallone earned praise for rising above the watered-down material and delivering a decent performance as a man tortured by his past deeds.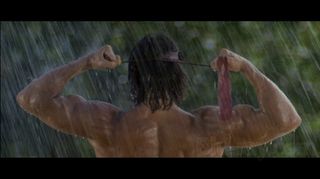 Rambo: First Blood Part II (1985)
The Film: Stallone's second outing as John Rambo, with the Vietnam vet released from prison and going on another one-man mission.

Stallone Strength: The Rambo films are all about Stallone's muscularity, and this second one is no different – heck, its poster features a bare-chested Sly flexing his guns while gripping a bazooka. No subtlety here, please…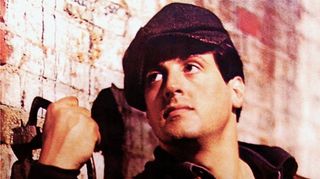 F.I.S.T (1978)
The Film: Drama set in the 1930s, where Johnny Kovak (Stallone) climbs the ladder at a trade union, becoming ever more ruthless in his pursuit for power.

Stallone Strength: Stallone continues to corner the market in heavyweight bruisers, and this time he does it rocking a flatcap.
He's basically on autopilot in F.I.S.T ., though, a shame considering this is just after the emotional sucker-punch of Rocky .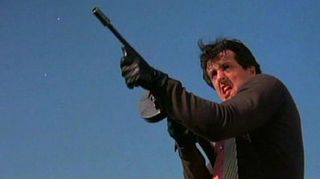 Death Race 2000 (1975)
The Film: Dystopian sci-fi in which racers must kill innocent bystanders in order to win points. The more brutal the death, the higher the grade.

Stallone Strength: The fact that Stallone plays a character called Machine Gun Joe Viterbo pretty much says it all – he gets to show off some impressive fighting skills, and shows flashes of self-depreciating humour.
It's a massively fun performance, in a massively fun movie. We were calling our best mate a "dumb potato" for weeks afterwards.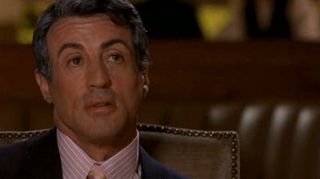 Shade (2003)
The Film: A group of hustlers rinse the patrons of LA clubs and bars for all they're worth, and plan a sting against a revenge-fuelled gangster.

Stallone Strength: Stallone lends support as gangster The Dean, and his presence alone instantly lifts the film. Talk about brute strength.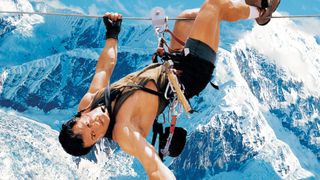 Cliffhanger (1993)
The Film: Gabe (Stallone) returns to a mountain range where his friend died in order to help a group of stranded people who are hunting for boxes containing $1m in cash.

Stallone Strength: Alright, he had a stunt double for the film, but Stallone also performed plenty of his own impressive feats. They don't call him an action hero for nothing.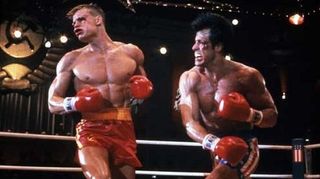 Rocky IV (1985)
The Film: The one where Rocky goes up against Russian giant Drago (played by towering Swede Dolph Lundgren).

Stallone Strength : During his climactic fight with Lundgren, Stallone insisted that they trade blows for real. The result? Sly was rushed to hospital with high blood pressure. The pain was well worth it, however, producing arguably the greatest fights of the series.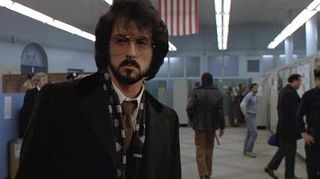 Nighthawks (1981)
The Film: Originally planned as The French Connection III , Nighthawks came about when Gene Hackman refused to play Doyle for a third time. The result? Stallone as DaSilva, a cop tasked with bringing down an international terrorist.

Stallone Strength: In one of his most popular roles (and the first time he played a cop), Sly prepared by working night shifts with police officers in New York, then did all his own stunts in the film.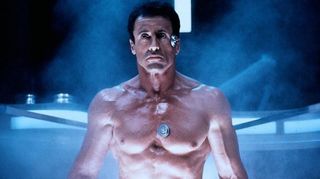 Demolition Man (1993)
The Film: Cop John Spartan (Stallone) is woken up from suspended animation, and finds himself in the future, where he has to take down villain Simon Phoenix (Wesley Snipes).

Stallone Strength : Stallone plays the bad-ass good guy with a little twinkle in his eye – and shows us what he's made of by fighting an equally brawny Wesley Snipes.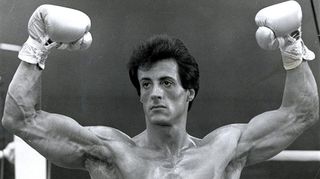 Rocky III (1982)
The Film: Rocky (Stallone) is trained by former adversary Apollo Creed (Carl Weathers) after being defeated by Clubber Lang (Mr. T).

Stallone Strength: Stallone's body fat was just 2.8 per cent during filming of Rocky III , meaning he was probably the fittest - and strongest - he'd ever been…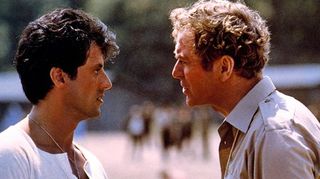 Escape To Victory (1981)
The Film: John Huston's sporting drama sees a team of war prisoners play football against the Nazis during World War II.

Stallone Strength: A sign of Stallone's growing ego and his own graciousness – the actor insisted his character should score the winning goal as he was the film's biggest name. After being reminded he was playing a goalie, he politely changed his mind.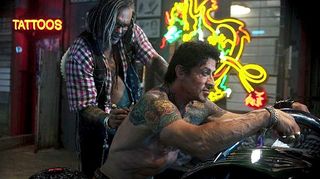 The Expendables (2010)
The Film: The Avengers of action movies, as Sly unites Dolph Lundgren, Jason Statham, Mickey Rourke and Jet Li in the same film. Mega.

Stallone Strength: It's an idea made in fanboy heaven. Naturally, only Stallone had the kahunas to take a crack at it, standing atop a pile of Alpha action males as the leader of the (very muscular) pack.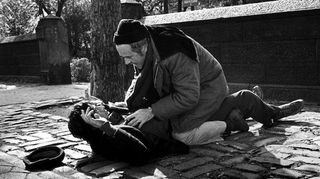 The Prisoner Of Second Avenue (1975)
The Film: Jack Lemmon and Anne Bancroft star in this '70s comedy, in which an executive who gets the boot from his job suffers a nervous breakdown.

Stallone Strength: A pre- Rocky Stallone makes a brief cameo as a man in a park whom Jack Lemmon's character bumps into. No acting – or muscles – required.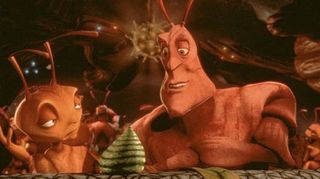 Antz (1998)
The Film: Sly provides the voice of super-soldier Weaver, who just so happens to be an ant, in DreamWorks' seminal CGI animation.

Stallone Strength: Even though he's not on-screen, you can practically hear Sly flexing those sinewy arms over the audio track.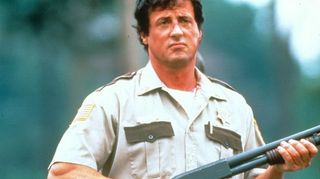 Cop Land (1997)
The Film: Stallone piles on the weight to play Freddy Heflin, a small-town sheriff investigating a case involving the NYPD and dirty cops.

Stallone Strength: Sly piled on 40 pounds for the role, which makes this one of his most interesting parts – without his usually honed physicality, he relies on other skills and gives one of the best performances of his career.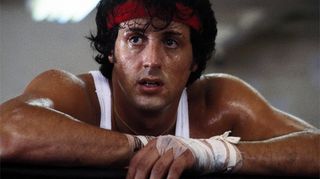 Rocky II (1979)
The Film: Rocky (Stallone) struggles with his marriage while Apollo Creed demands a rematch.

Stallone Strength: Sly's such a trooper that he shot a fight scene even though he was badly injured after a 220lb weight fell on him during training. This guy's the real deal.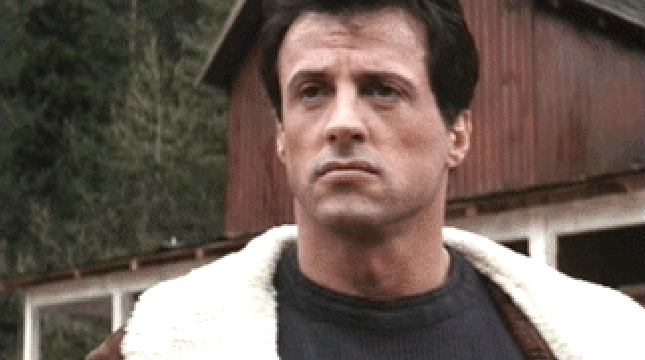 Farewell, My Lovely (1975)
The Film: A loyal adaptation of Raymond Chandlers' novel, with Philip Marlowe (Robert Mitchum) attempting to track down a missing dancer.

Stallone Strength: Sly works with what God (and the gym) gave him, appearing in a cameo role as a beefy thug. Not much material to work with, then, but when the jaw's doing the acting, a script's not really necessary.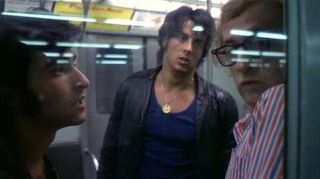 Bananas (1971)
The Film: Woody Allen's third feature film, in which a nervous New Yorker visits a little Latin American nation after being dumped by his beau, and discovers a rebellion is taking place.

Stallone Strength: Another early cameo in which Stallone wasn't expected to do much more than look menacing. He pulls it off with aplomb, playing a hoodlum in a subway scene.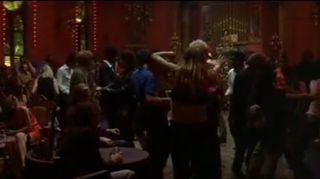 Klute (1971)
The Film: Jane Fonda's New York prostitute helps out Donald Sutherland's struggling detective as he searches for a missing man.

Stallone Strength: Alright it's not exactly a starring role. It's not even a minor role, you probably couldn't even call it a role at all. Sly appears here in a disco scene as a music-loving dancer – that's him in the distance by the organ. Still, the film's ace, so it's a nice credit to have.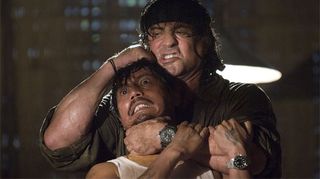 Rambo (2008)
The Film: Fourth and most recent Rambo film, with John Rambo (Stallone) joining a group of mercenaries on a rescue mission in Burma.

Stallone Strength: You want brutal demonstrations of Stallone's strength? Look no further than Rambo, in which he kills a group of pirates, a squad of Burmese soldiers and a load of army soldiers using a machine gun. Phwoar.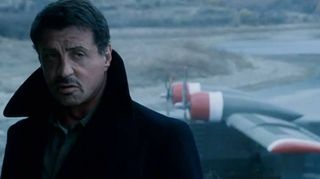 The Expendables 2 (2012)
The Film: Follow-up to Sly's first big action team-up – and this time Arnold Schwarzenegger and Bruce Willis' roles have been considerably, uh, beefed up.

Stallone Strength: Let's talk about Stallone's strength of conviction – he was already planning the sequel before they'd finished shooting the first Expendables .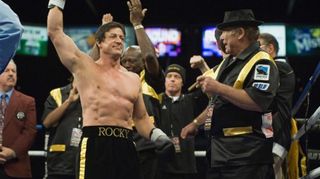 Rocky Balboa (2006)
The Film: Stallone reprises the role of Rocky for the sixth time in this belated sequel, in which Rocky emerges from retirement for one last fight – against heavyweight champion Mason 'The Line' Dixon (Antonio Tarver).

Stallone Strength: The fact that Stallone managed to get six films out of that first Rocky is testament enough to the actor's determination and drive.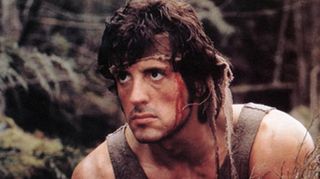 First Blood (1982)
The Film: Stallone brings the muscle to his second most iconic screen role as John Rambo, a Vietnam war vet who wages a one-man war against a small-town police force.

Stallone Strength: That guy wearing a plaster over his nose in the film? That's the stuntman whose bonce Sly accidentally broke during the prison escape scene…
Rocky (1976)
The Film: Stallone's best film, finest performance and best script – all in one film! Sly plays Rocky Balboa, who endeavours to earn himself some respect by fighting boxing champ Apollo Creed.

Stallone Strength: As legend has it, Stallone beat the slabs of beef so hard and long in one scene that he managed to flatten out his knuckles – get him to make a fist today and you can see the damage is still there.