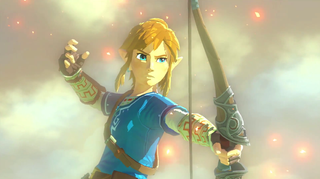 Not dead yet
Nintendo's current home console hasn't exactly sparkled like its predecessor did, but it's had a good handful of greats like Mario Kart 8 and Bayonetta 2. The Nintendo NX is till a way off (we don't even know if that's its real name!), but there are still a few gems to come for the Wii U before it steps aside. Mario is getting a few more outings, Fire Emblem crosses paths with Shin Megami Tensei, and of course, the biggest of them all, a brand new Zelda game.
Mario & Sonic at the Rio Olympic Games
Release date: June 24, 2016 It's an Olympic year and the world's athletes are all heading to Rio... as are Sonic, Mario, and all of their friends. Just like the previous London version there are several multiplayer minigames based on sports to compete in. Alongside the likes of soccer, table tennis and running events this year will introduce Rugby for the first time. After years of proper rugby games being bitterly disappointing, this year might finally be the year we get one... even if it starring our favourite red plumber rather than any actual players.
Lego Star Wars: The Force Awakens
Release date: June 28, 2016 With a new Star Wars movie comes a new Lego Star Wars game, and with The Force Awakens being such a hit at the cinema the game has a lot to play with. With so many fun moments, especially with BB-8 in the film it'll make for a great conversion into a brick-based game. Only a few teaser trailers have been release so far, but you can expect plenty of puzzling and platforming-esque adventure like in previous Lego games, as well as plenty of Traveler's Tales' sense of humour. Definitely one to watch for Lego and Star Wars fans alike.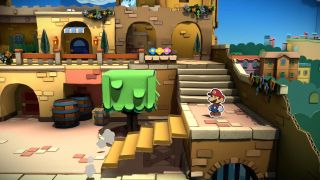 Paper Mario: Colour Splash
Release date: 2016 We haven't seen much from the newest Paper Mario game aside from one brightly coloured trailered, but that papercraft world already looks gorgeous on Wii U. This time it's all about paint rather than stickers and it's up to you to return colour to Prism Island as some nefarious force is trying to drain it away, leaving everything flat and lifeless. Your weapon of choice is a paint hammer that lets you imbue vibrant hues to various objects and even revives any colourless paper Toads. It doesn't look like it has quite the same RPG focus as the original Thousand-Year Door, but expect plenty of humour and folding yourself to get past various obstacles.
Tokyo Mirage Sessions ♯FE
Release date: June 24, 2016 Two major turn-based strategy franchises are joining together and then having a huge J-pop inspired party in the streets of Tokyo to celebrate. The horrible demons of the Shin Megami RPG series cross paths with the knights and soldiers of Fire Emblem, so why they end up fighting it out during huge pop idol concerts is anyones' guess. While it all seems ridiculous, it does seem to work. It fits both games' anime stylised looks, and the Shin Megami series also ties in with the Persona series which is known for its amazing music and sense of style. It's an odd one for sure, but worth keeping an eye on.
Zelda Wii U
Release date: 2016 We know very little about the next Legend of Zelda game, other than that it's coming to Wii U this year and Eiji Aonuma has been showing a few snippets at various E3s and it looks absolutely gorgeous. What we do know is that the next Zelda title is more open to exploration than previous games. The footage showed a larger, more open Hyrule Field than we've seen before, as link rode Epona away from a large monster. The beast cornered Link on a bridge, and our hero removed his cloak to reveal a blue tunic - that has to be significant. He then drew his bow so to slay the beast, but that's an item we all knew would return.