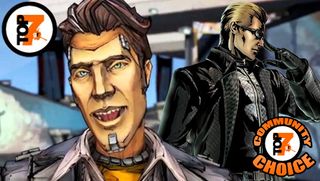 Its good to be bad
Updated with the Community Choice!
Remember that time you chased after the local bad boy/girl, unable to control your attraction even after they killed your family, burnt down your village, and overthrew your entire kingdom? That can happen in video games, too--only, its the player whos picking sides with the villain instead of the hero. Sometimes, the central lead of a game pales in personality compared to their enemy, and we cant help but feel an affinity for the evil endeavors of the main villain.
This isnt a list of the best bad guys outright; instead, weve rounded up our picks for the villains who positively outshined their respective protagonists, inspiring us to press on just to see what reprehensible thing theyd do next. Though we ought to be quivering in fear of their presence, we cant help but be delighted whenever these scoundrels show up. Here are the villains who were more captivating than the main character they tormented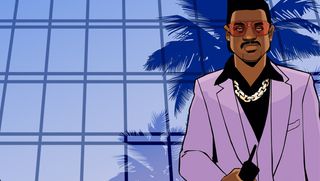 7. Lance Vance (Grand Theft Auto: Vice City)
The inventor and propagator of the Lance Vance Dance serves as gamings best reminder of why backstabbing hurts so bad. This cool cat was a cocaine dealer and one of the only close friends Tommy Vercetti ever had--which made it all the more gut-wrenching when Lance betrayed Tommy for cash during the games climax. Tommy mightve been a step up from GTA IIIs silent protagonist, but he didnt register much beyond being a level-headed criminal. Lance, on the other hand, was the upbeat crook who made the most of his illegal lifestyle.
It was Lances style to sit back and let Tommy take the wheel, balancing out Vercettis unflinchingly thuggish attitude. Given how little Tommy respects his contributions to their drug ring, were almost inclined to side with Lance for finally trying to get his piece of the greenback pie. Such feelings of inferiority are explained in Vice City Stories, where Lance first played number two to his older brother Victor. His camaraderie as a friend is what makes him such a significant enemy, and he serves as the prime example of why you shouldnt get high off your own supply.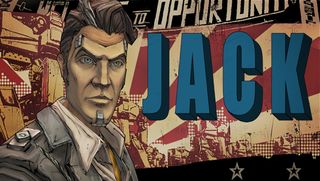 6. Handsome Jack (Borderlands 2)
Oh sure, the Vault Hunters are plenty cool and varied. But once youve heard the Commando, Axton, spout the same dudebro one-liners over and over again, it can all feel rathertedious. Handsome Jack is a whole nother story--we never tire of hearing his comedic, malicious rants, or how we were nothing compared to his greatness. Hiding behind someone elses smarmy visage clamped onto his face, Jack never misses a beat to taunt, belittle, and/or laugh at us while we killed Psychos in the pursuit of loot.
Handsome Jack is, in laymans terms, a complete dickhead--but for some reason, his constant yammering about how superior and rich he is kind of grows on you after a while. How can you not appreciate the pomposity of a man who names his crystal-covered pony Butt Stallion, then has the nerve to blather about it into your ear for an entire mission? The further you progress, Jack gets increasingly nuttier and deplorable, which only adds to the buildup of putting him down like a sick dog.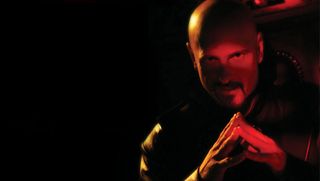 5. Kane (Command & Conquer series)
Kane here is a bit of an acquired taste--one that requires familiarity with the lengthy C&C franchise--but he offers delightfully villainous fan service in a way few games have. Seemingly unable to die (or age, judging his unchanging portrayal by the affable Joseph D. Kucan), Kane and his zealous Brotherhood of Nod followers are like a thorn thats forever in the side of potential world peace. All that stands against him are some goody two-shoes GDI leaders, who arent the most complex protagonists on the block.
This charismatic lunatic is actually an alien invader dating back to Biblical times--though youd never know it just looking at him. Through countless Tiberium Wars, hes fought for world domination, maintaining his leadership by killing any underlings who disappoint or disobey him. Also, it turns out that Joseph Stalin was just Kanes puppet. Youve got to have some serious villainy clout to pull that off.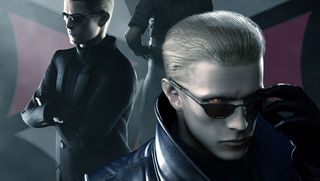 4. Albert Wesker (Resident Evil series)
Dont hate Wesker because hes excessively good-looking--hate him for the mass genocide his grand plans have wrought. With razor-sharp wits to match his inhuman combat abilities, Weskers mere presence means very bad news for everyone within a 100-mile radius. Throughout his transformation from two-faced S.T.A.R.S. agent to Prototype-virus-fueled killing machine, Wesker has always maintained an ice-cold cunning that leaves zero room for remorse, or concern for the welfare of others. Thats what makes him the perfect foil to Chris Redfields brash heroics, which usually involve emptying entire clips into a single zombie or punching a boulder with his bare fists.
It certainly doesnt hurt Weskers badass factor when he can move with the bullet-dodging agility of Agent Smith, or willfully let himself be killed knowing he would resurrect as an almighty abomination of human and viral DNA. Hes convinced--perhaps correctly--that The only thing that can defeat power is more power. When you can hurl man-sized steel missiles like they were toothpicks, itll take a hell of a lot of power to bring you down.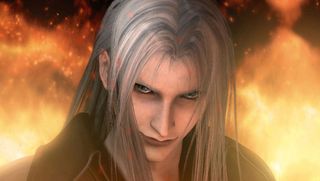 3. Sephiroth (Final Fantasy series)
Cloud Strife is such a played-out, archetypical anime-esque hero: the aloof, quiet, and barely emotive swordsman who always manages to save the day. Granted, Sephiroth is a stereotypically heartless villain--but he pulls it off with such stylish poise that hes easily the more substantial of the two. As the cause of what is arguably the most significant RPG moment of all time--the stabbing-through of Aerith--Sephiroth struck such a deep chord with emotionally invested gamers that theyre likely to never forget his evil deeds. Isnt that all a true villain strives for?
With his preposterously long sword (no, hes not compensating for anything), flowing silver locks, and unwavering dedication to staying calm and collected, Sephiroths character design is so cool that it hurts. As the malevolent yang to Clouds heroic yin, killing this would-be demigod cant even stop him, since his powers reach beyond the grave. And his One Winged Angel orchestral-rock theme has always been a herald of $%!& officially getting real.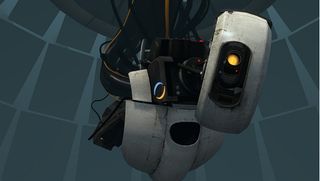 2. GLaDOS (Portal series)
If Chell wasnt so devoid of personality, wed be amazed that she didnt burst into tears after hearing GLaDOS incessant disapproval of her weight, intelligence, and upbringing. Thinking with portals is neat, but just like the disheveled research facility she now dominates, GLaDOS is the primary force that keeps things running over the course of the game. Never one to give you due credit for cracking her toughest puzzles, GLaDOS lives to demean you and only you. The entire first game is really just her carefully crafted test, designed to prove your inferior intellectual capacity.
Even during her brief stint as your spuddy sidekick, you can never quite tell if shes really on your side or just using you to regain her technological power. The way Ellen McLain perfectly delivers GLaDOS derisive lines makes each scathing insult feel like it was a mere afterthought--as if such soul-crushing verbal abuse was simply spoken off the top of her virtual head. Yet despite her constant torture of our egos, we still loved her. Maybe we are just as dumb as she says.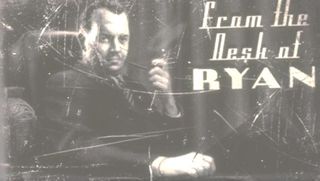 1. Andrew Ryan (BioShock series)
Rare is the video game villain that has the audacity to call the player a slave right to his face, or has an entire book based on his pre-game-events escapades. Andrew Ryan--the male counterpart to real-life (and arguably psycho) philosopher Ayn Rand--ups the ante by literally forcing you to kill him, just to make a point about your lack of agency or identity. The scene of his climactic death tells all: Andrew Ryan is the man who chooses, and the mundane, obedient Jack is the slave that obeys.
Just knowing what Andrew Ryan created with his ideologies and the sweat of his brow is staggering--constructing your own undersea Utopia, despite how it ultimately turned out, takes true vision, conviction, and crap-ton of moolah. Rapture and its Adam-addled inhabitants are as much a part of Andrew Ryan as Jack is: a failed experiment that defied conventional wisdom in the efforts to achieve the impossible. Few villains could claim such lofty intentions; fewer still would survive long enough to see the tragic rise and fall of their triumph.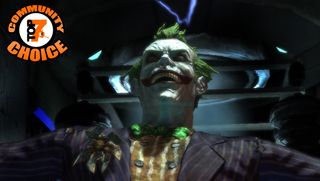 The Joker (Batman: Arkham series)
It was a close one this week; SHODAN (System Shock) and Jon Irenicus (Baldurs Gate II) were far more noteworthy than the puny mortals who opposed them. But the people have spoken: Mark Hamills marvelous portrayal of the Joker in Rocksteadys Arkham games outshines even a hero as beloved as Batman. With the right mix of terrifying insanity, ruthless brutality, and legitimate hilarity, Jokers every move was entirely unpredictable. And that laugh--no matter how many times we hear it, Jokers chilling-yet-somehow-lovable cackle is a sinister treat.
Obviouslyadouche (we think thats pronounced doo-shay) echoed our feelings, saying that the Joker always has the perfect mix between the jokes and the just pure outright insanity. Sjoeki recognizes the impact of getting professional actors to voice the villains of your game; he states that having veterans like Mark Hamill and Portal 2s Stephen Merchant really add a lot of depth to [their respective] characters. When we really think about it, we mightve been playing through the Arkham series to see what happened to the Joker, because his mania is just as stirring as the Dark Knights heroism.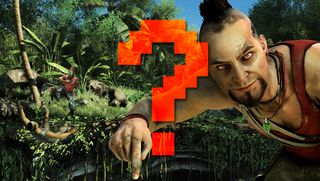 Evil will always triumph, because good is dumb