"Catherine is an unprecedented exploration of the pleasures and horrors of love." So says Catherine publisher, Atlus. I'll take their word for it. Even after theCatherine FAP, I'm still baffled. But that's not important. What is important is that my favourite cosplayer on the planet, Omi Gibson, has chosen Catherine as the inspiration for her latest piece of creative dressing-up. And, as ever, the shoot is impeccable, beautiful, sexy, mesmerising etc. I've been looking at it for most of the morning.
In case you're not familiar, this is what Catherine from the eponymous game looks like: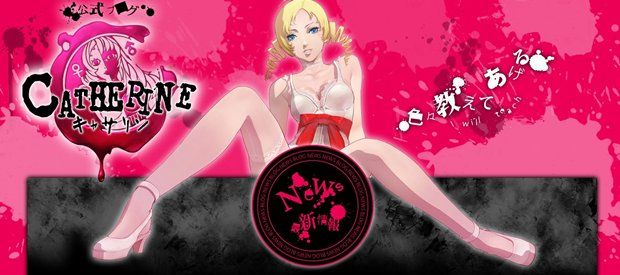 And this is Omi Gibson's Catherine:
It definitely beats myPikmin cosplay...
Or maybe it doesn't. I guess, at the end of the day, it's just a question of taste. Anyway, if you want more sexy cosplay, check out ourSexy Cosplay Gallery. You'll find more Omi Gibson in there.
ThanksKotakufor making me aware of this Catherine cosplay.
3 March, 2011