Battle Chasers: Nightwar
Platform(s): PS4, Xbox One, Switch, PC
Release date: TBC 2017
Even if you have no idea who the Battle Chasers are (and admittedly, the late '90s comics run this game is based on never really took off), anyone with an appreciation for gorgeous artwork and classic RPGs needs to keep tabs on Nightwar. Battle Chasers' distinct visuals render the comics' super-stylized character designs by Joe Madureira (who also worked on Darksiders) in eye-catching 3D, as we follow a ragtag group of adventurers via isometric exploration and turn-based, 2.5D battles. With any luck, this RPG might finally resolve the comics' infamous cliffhanger ending from all the way back in 2001, or it may just reboot the plotline altogether.
Hellblade: Senua's Sacrifice
Platform(s): PS4, PC
Release date: TBC 2017
Developer Ninja Theory has a knack for crafting cult classic action games that only seem to be appreciated after their time: Heavenly Sword, Enslaved, DmC (don't @ me). Hopefully Hellblade can break into the mainstream so that more players can appreciate the kinetic melee clashes and ridiculously lifelike face mocap Ninja Theory does best. The story is steeped in Norse mythology, revolving around the Celtic warrior Senua as she deals with psychological trauma and battles her inner demons - who sound like they're going to manifest themselves as actual enemies you'll need to slice apart.
Final Fantasy 7 Remake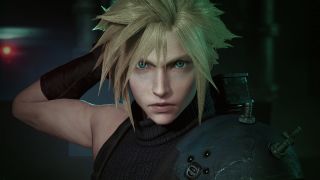 Platform(s): PS4 (Timed exclusive)
Release date: TBC
You wanted it so badly, and pretty soon, you're going to get it. Fans had been pining for the seminal RPG Final Fantasy 7 to be remade with slick modern visuals, and at E3 2015, Square-Enix finally obliged with a glorious glimpse at Cloud Strife's big comeback. We've since learned plenty about , like the fact that it's planned to be split up along full-game-sized episodes, and features action-heavy real-time combat in the same vein as . This year marks the 20th anniversary of the original FF7, so hopefully we'll be celebrating with FF7 Remake before long.
Death Stranding
Platform(s): PS4
Release date: TBC
Death Stranding is Hideo Kojima's first game after the Metal Gear franchise, and it's exclusive to PS4. Naturally, it features weird old babies and stars Guillermo del Toro and Mads Mikkelsen. Trailers have been incredibly enigmatic so far, but fans are already pulling them apart for hidden meaning. Here's the best breakdown you'll read. If you want the TLDR version: it's Kojima doing another high-quality action adventure, so be excited.
Red Dead Redemption 2
Platform(s): PS4, Xbox One, PC
Release date: TBC 2017
What do we know about Red Dead Redemption 2? Other than: we want it now? Very little. It'll have both single player and multiplayer components, and has been tentatively scheduled for a late 2017 release date. Hot rumours suggest we'll be playing as John Marston's son, and that forming a posse will be a big part of the game (as suggested by the early concept art). The setting is towards the end of the Wild West era (we see steam trains and brick housing in the trailer), so this will likely be set after the last game…
Earth Defense Force 5
Platform(s): PS4
Release date: TBC 2017
Granted, the EDF has never garnered much mainstream attention - but for those that know the joys of this Japanese take on giant insect B-movie horror, Earth Defense Force 5 looks like a real treat. This third-person shooter makes up for simplistic textures with a massive sense of scale, letting you run amok in giant, fully destructible cities overrun by colossal ants, killer robots, and Godzilla's distant relatives. This sequel - which promises revamped class abilities and wild new monster types - hasn't been confirmed for release outside of Japan, but we've got our fingers crossed that a worldwide launch could happen if we chant "EDF! EDF!" often and loud enough.
Xenoblade Chronicles 2
Platform(s): Switch
Release date: TBC 2017
Nintendo still claims Xenoblade Chronicles 2 is coming out in 2017, despite the series' own tumultuous history of delays and setbacks. We don't even know all that much about it outside of the reveal trailer shown during Nintendo's Switch presentation back in January. If it's anything like the first Xenoblade Chronicles (or the Wii U spin-off, Xenoblade Chronicles X), expect massive, open, and wholly alien landscapes to explore with a group of anime buddies wielding absurd, magical weaponry in highly-tactical real-time battles. That it's simply big isn't all that impressive considering how big pretty much every game is today, until you realize that the Switch will allow you to take this sprawling JRPG with you on the go - and that more than anything makes us very excited about what Xenoblade Chronicles 2 has to offer.
Cuphead
Platform(s): Xbox One, PC
Release date: TBC 2017
We've been anticipating Xbox indie standout Cuphead for what feels like ages, and the game seems to have veered dangerously close to vaporware territory with how many times it's been pushed back. But 2017 will reportedly be the year we finally get our hands on this inventive run-'n'-gun shooter, which combines the 2D intensity of Mega Man's large-scale boss battles with an unmistakable 1930s animation aesthetic in the vein of Disney relics like Steamboat Willie. With its frenetic-looking boss designs and completely-on-point visual style, we'll wait as long as it takes to finally play this thoroughly old-school beaut'.
Kingdom Hearts 3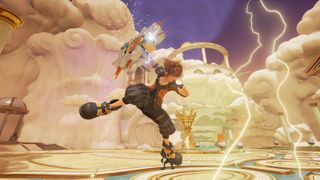 Platform(s): PS4, Xbox One
Release date: TBC
Our relationship with Kingdom Hearts 3 feels like a Jane Austen novel: we constantly write letters professing our love and pining need for it, yet we only get a fleeting glimpse into how it's doing every few months. While you wistfully wait for more of Sora, Donald, Goofy adventuring through Disney-themed worlds, should help ease the pain, because it includes an all-new playable prologue (made in Unreal Engine 4) leading up to KH3. Otherwise, you'll just have to longingly gaze at those in-game pictures of and dream of .
Shenmue 3
Platform(s): PS4, PC
Release date: TBC
The Shenmue series was never a huge commercial success, but thanks in part to Kickstarter and thousands of fans' hard-earned dollars (plus some generous funding from Sony), the project is fully underway. In Shenmue 3, you'll take the role of a martial artist named Ryo Hazuki as he attempts to uncover who is responsible for his father's murder. The game promises to have gameplay reminiscent of the previous titles, enabling players to take on enemies in hand-to-hand combat, upgrade combat abilities, and explore a living world full of villages, shops, and an active populous. When is it due? Your guess is as good as ours, but it's likely to be 2018 at the earliest.
Click 'Next Page' below to see more great upcoming games in 2017 and beyond!