Marvel vs. Capcom: Infinite
Platform(s): PS4, Xbox One, PC
Release date: TBC 2017
The entire Marvel vs. Capcom series is a veritable fighting game hype factory, responsible for some of the flashiest combos, greatest upsets, and loudest screams ever witnessed by enraptured onlookers. At long last, the fourth entry is on the way with Marvel vs. Capcom: Infinite, with a host of mechanics changes to the familiar tag-team brawls between Capcom stars and Marvel's iconic heroes and villains. The three-fighter teams have been reined back to the simpler 2v2 akin to the original MvC, and assists have been removed entirely, replaced by character swaps mid-combo and unique buffs granted by the Infinity Gems.
Kingdom Come: Deliverance
Platform(s): PS4, Xbox One, PC
Release date: TBC 2017
, because this large-scale, first-person medieval RPG takes place in a massive open-world devoted to the real-world history of Bohemia (no Rhapsody here). In some ways, it's even more hardcore, stripping away the HUD indicators and minimap markers you've probably come to expect from giant RPGs. And amazingly, quests and world events will carry on with or without you, adding a real sense of urgency to your hero's actions; stopping to chit-chat with every NPC could mean missing out on the melee battle of a lifetime. Kingdom Come's refusal to hold the player's hand sounds like a refreshing change of pace, and if the finished product can pull off the kind of grandiose living world suggested by our preview, it should be something special indeed.
Vampyr
Platform(s): PS4, Xbox One, PC
Release date: TBC 2017
Vampyr is an action RPG which puts you in the shoes Dr. Reid, who's recently been turned into a blood-sucking denizen of the night. It's up to you to decide whether to kill enough people to become powerful beyond belief, or heal London's citizens from the Spanish Flu and bring peace back to the city.
Ni no Kuni 2: Revenant Kingdom
Platform(s): PS4, PC
Release date: TBC 2017
With its beautiful, Studio Ghibli-inspired art direction, Ni no Kuni 2: Revenant Kingdom is unmistakable, and it looks like the sequel iterates on the original's gameplay in all the right ways. : instead of controlling individually collected Familiars from the sidelines, your party members Evan, Roland, and Tani are always in the thick of each real-time fight, assisted by a horde of cutesy elemental creatures called Higgledies. Though the events once again takes place in the parallel realm of Ni no Kuni, this story has a much grander scope than the first, as the deposed young king Evan endeavors to reclaim his kingdom of Ding Dong Dell after a hostile takeover.
Agents of Mayhem
Platform(s): PS4, Xbox One, PC
Release date: TBC 2017
When you hear the name Volition, you know to expect something over-the-top and hilarious. After all, these are the people who gave us the crass glory that is Saints Row. They're back in business with this new riff on the superhero game. Players can seamlessly switch between controlling the 12 larger-than-life characters. Pick three at a time and in an instant you'll be able to equip yourself with a new set of superpowers and weapons. Which means so many combinations for fun, hilarity, and… well, mayhem.
The Last of Us Part 2
Platform(s): PS4
Release date: TBC
The Last of Us 2 picks up the story of Joel and Ellie five years after the original game. While survival in a post-outbreak world will still be the key theme of the game, we know very little else... other than the fact that Ellie is seriously pissed off about something in the reveal trailer. Fan theories suggest that Joel is actually dead and Ellie is simply imagining him, but we won't know for sure until the game releases some time in the next couple of years.
Destiny 2
Platform(s): TBC
Release date: TBC 2017
We know is coming, we just don't know exactly when, and it's eating our poor Guardians up inside. Now that the Rise of Iron expansion has had its time in the sun, this seems like the perfect time for Bungie to be gearing up for the next chapter in this expansive sci-fi FPS. Though Destiny 2 is still scant on concrete facts, you can likely expect even larger zones and a PC release to get even more players in on the MMO-scale action. Fingers crossed that we'll be able to port over our Guardians in some capacity, even if all that hard-earned gear has to stay behind.
Final Fantasy 7 Remake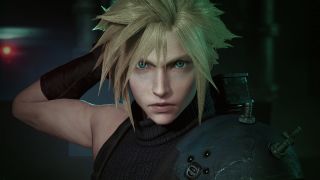 Platform(s): PS4
Release date: TBC
You wanted it so badly, and pretty soon, you're going to get it. Fans had been pining for the seminal RPG Final Fantasy 7 to be remade with slick modern visuals, and at E3 2015, Square-Enix finally obliged with a glorious glimpse at Cloud Strife's big comeback. We've since learned plenty about , like the fact that it's planned to be split up along full-game-sized episodes, and features action-heavy real-time combat in the same vein as . This year marks the 20th anniversary of the original FF7, so hopefully we'll be celebrating with FF7 Remake before long.
Death Stranding
Platform(s): PS4
Release date: TBC
Death Stranding is Hideo Kojima's first game after the Metal Gear franchise, and it's exclusive to PS4. Naturally, it features weird old babies and stars Guillermo del Toro and Mads Mikkelsen. Trailers have been incredibly enigmatic so far, but fans are already pulling them apart for hidden meaning. Here's the best breakdown you'll read. If you want the TLDR version: it's Kojima doing another high-quality action adventure, so be excited.
Red Dead Redemption 2
Platform(s): PS4, Xbox One, PC
Release date: TBC
What do we know about Red Dead Redemption 2? Other than: we want it now? Very little. It'll have both single player and multiplayer components, and has been tentatively scheduled for a late 2017 release date. Hot rumours suggest we'll be playing as John Marston's son, and that forming a posse will be a big part of the game (as suggested by the early concept art). The setting is towards the end of the Wild West era (we see steam trains and brick housing in the trailer), so this will likely be set after the last game…
Click 'Next Page' below to see more great upcoming games in 2017 and beyond!