Crackdown 3
Platform(s): Xbox One, PC
Release date: November 7, 2017
In Crackdown 3 you're a super-cop in an open-world city, using your powers to fight crime and smash the whole place up in the process. While there's still a story campaign to tackle, the online co-op for up to four players is where it's at, letting you and your Agency buddies tear up this futuristic metropolis in chaotic style. You'll be leaping between buildings using your jumpjets in one moment, then raining down high-tech bazooka missiles onto any poor criminals the next. Unfortunately, it seems like the ambition for a completely destructible environment has been abandoned, but this should be a good ol' open-world time regardless.
Need for Speed: Payback
Platform(s): PS4, Xbox One, PC
Release date: November 10, 2017
Take the over-the-top drama and lovable characters of the Fast and the Furious films, then sprinkle in plenty of slow-motion car crashes a la the beloved Burnout games. What you get is Need for Speed: Payback, an open-world racer with tons of cinematic flair mixed into its riveting chase scenes and breakneck getaways. There's also a heavy emphasis on car customization, as your three-character crew slowly amasses a giant garage full of sick rides.
Star Wars Battlefront 2
Platform(s): PS4, Xbox One, PC
Release date: November 17, 2017
The rebooted laid a fantastic foundation for an FPS that makes players feel like supporting troops (or iconic heroes and villains) within scenes from the films - but sounds like it'll be the real deal. On top of the expansive multiplayer conflicts - now with heroes pulled from all three film eras - this sequel includes a full-on single-player campaign, played from the perspective of Empire elite soldier Iden Versio. Also, space battles will be making their triumphant return, so you can zoom around blasting bogies in an X-Wing or TIE Fighter. We got a ton of additional insight at this year's Star Wars Celebration, so be sure to check out these (including the addition of rideable tauntauns as vehicles).

Vampyr
Platform(s): PS4, Xbox One, PC
Release date: November 2017
Vampyr is an action RPG which puts you in the shoes Dr. Reid, who's recently been turned into a blood-sucking denizen of the night. It's up to you to decide whether to kill enough people to become powerful beyond belief, or heal London's citizens from the Spanish Flu and bring peace back to the city.
Sonic Forces
Platform(s): PS4, Xbox One, Switch, PC
Release date: Holiday 2017
The new Sonic game formerly known as simply "Project Sonic 2017" is looking appropriately speedy, as showcased in a short snippet of Sonic Forces gameplay. A welcome hook this time around is the ability to play as a new hero of your own creation to team up with Modern and Retro Sonic, to the delight of fan artists everywhere. If you haven't already, Google search your name with "the Hedgehog" at the end to get a sneak preview of what that might look like.
Wargroove
Platform(s): TBA (Switch and PC confirmed)
Release date: TBC 2017
It seems Nintendo isn't about to revive Advance Wars any time soon; thank goodness developer Chucklefish stepped up to the plate to bring back turn-based strategy featuring delightful GBA-style sprites. The overworld map and battle animations perfectly mimic the charming aesthetic of the Advance Wars series, set in a high fantasy world full of knights, dragons, skeleton dogs, and witches. As one of 12 unique commanders, you'll wage war over land, sea, and air to establish dominance over the map, one little square space at a time. With online and local multiplayer for up to four players, custom map creation, and loads of adorable unit types, Wargroove's got everything an Advance Wars fan could ask for.
Gwent: The Witcher Card Game
Platform(s): PS4, Xbox One, PC
Release date: TBC 2017
There's a reason your collector's sense is tingling. By popular demand, CD Projekt is breaking out the fan-favorite card minigame from The Witcher 3: Wild Hunt into its own CCG so you can fall in love with it's two-player, turn-based strategy all over again. If you're not the competitive type, Gwent will have a full-fledged single-player campaign that could last upwards of 10 hours, with characters from the original RPG brought back for more voiceovers. The closed beta is in full swing as we speak, so hopefully Gwent is nearing its grand debut.
Call of Cthulhu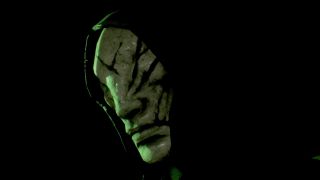 Platform(s): PS4, Xbox One, PC
Release date: TBC 2017
The influence of H.P. Lovecraft's Cthulhu mythos creeps across the gaming landscape like the black tendrils of some otherworldly Elder God, so it's about time a game used modern hardware to take those nightmarish, existentially terrifying themes head-on. Made in the same style as 2005's Call of Cthulhu: Dark Corners of the Earth, this reimagining is a first-person RPG that's equal parts investigation and delirium. Combat takes a backseat to critical thinking as you poke around the shadows of Darkwater, and all the while you'll need to manage your sanity meter to stave off the madness so commonly associated with Cthulhu-worshipping cultists.
Days Gone
Platform(s): PS4
Release date: TBC
If you think zombies have been done to death, well... you're right, but that isn't stopping the PS4-exclusive Days Gone. The enemies in this open-world post-apocalypse aren't technically undead - the so-called 'Freakers' are actually infected humans who have gone feral and seem eager to devour our hero Deacon (voiced by and modeled after Sam Witwer, who you might recognize as Starkiller from Star Wars: The Force Unleashed). What really sets the Freaker horde apart is just how many can be chasing you at once; there are times when they're practically flooding out of the environment, and all you can do to survive is simply run.
Mount & Blade 2: Bannerlord
Platform(s): PS4, Xbox One, PC
Release date: TBC
If you've not played the PC-centric Mount & Blade games before, they're essentially For Honor on a sprawling Battlefield-sized scale. Whether on foot or on horseback, players take part in massive medieval skirmishes in a giant sandbox world, with intricate melee combat mechanics that take physics and positioning into account. Mount & Blade 2: Bannerlord promises the same scope and intense dueling, modernized with a much-needed facelift of its predecessors aging visuals. Anyone with a fondness for chaotic close-quarters combat should love wildly swinging a sword and shield in this sequel's monumental sieges, regardless of which side of the ramparts you're on.
Pokemon Ultra Sun / Ultra Moon
Platform(s): 3DS
Release date: TBC 2017
The journey to catch 'em all never truly ends, and dedicated Pokemon trainers can expand their collection even further with these fresh installments for 3DS. Rather than full-blown sequels, this pairing builds off of the tropical Alola region presented in , offering alternate stories and some new Pokemon we haven't seen before. Details on how exactly these new spin-offs will justify a return journey have yet to be revealed, but for some, the mere presence of new Pokemon should be enough to spur another purchase.
Earth Defense Force 5
Platform(s): PS4
Release date: TBC 2017
Granted, the EDF has never garnered much mainstream attention - but for those that know the joys of this Japanese take on giant insect B-movie horror, Earth Defense Force 5 looks like a real treat. This third-person shooter makes up for simplistic textures with a massive sense of scale, letting you run amok in giant, fully destructible cities overrun by colossal ants, killer robots, and Godzilla's distant relatives. This sequel - which promises revamped class abilities and wild new monster types - hasn't been confirmed for release outside of Japan, but we've got our fingers crossed that a worldwide launch could happen if we chant "EDF! EDF!" often and loud enough.
Xenoblade Chronicles 2
Platform(s): Switch
Release date: TBC 2017
Nintendo still claims Xenoblade Chronicles 2 is coming out in 2017, despite the series' own tumultuous history of delays and setbacks. We don't even know all that much about it outside of the reveal trailer shown during Nintendo's Switch presentation back in January. If it's anything like the first Xenoblade Chronicles (or the Wii U spin-off, Xenoblade Chronicles X), expect massive, open, and wholly alien landscapes to explore with a group of anime buddies wielding absurd, magical weaponry in highly-tactical real-time battles. That it's simply big isn't all that impressive considering how big pretty much every game is today, until you realize that the Switch will allow you to take this sprawling JRPG with you on the go - and that more than anything makes us very excited about what Xenoblade Chronicles 2 has to offer.
Looking for games to play in the here-and-now? Check out our list of the best games of 2017!