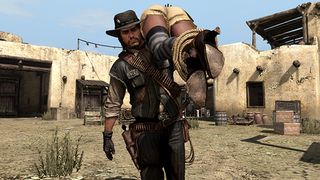 Turns out, you're quite naughty
We recently ran a competition on the site to give away a PS4 and a copy of Diablo 3: Ultimate Evil Edition. To enter, all you had to do was tell us about the most evil thing you've ever done in a video game. We expected some pretty nasty stuff, but what we got was... over 500 examples of total, virtual bastardry.
So, instead of just letting all these guilty confessions gather dust in a comment thread somewhere, we decided to gather up the best of them, and make a fun little feature for everyone to enjoy. What follows are 27 of the most evil, most creative things YOU have done in games. Please address all complaints to... yourselves. This is all your doing.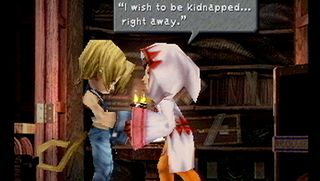 Zell21 - "I deleted my sister's 120 hour FF9 save"
"The worst thing I did was delete my sister's 120 hour+ Final Fantasy 9 saves. I cant remember what my reasons were, but it was a proper dick move. Especially cos I've had it happen to me. Actually, come to think of it, that could well be the reason I did it in the first place."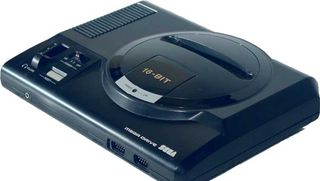 andrew-dickson - "I ruined Christmas for a friend"
"To be serious, my most evil moment in gaming was not a proud one. It was 1990, and I was 10. I knew that my friend was getting a MegaDrive for Christmas. He knew that i knew. Through subtle suggestion and--some might say--manipulation, I convinced him to sneak into his parents' room, climb on the chair, take down the 'mysterious parcel' above the wardrobe and open it. So two weeks before Saint Nick was due, my friend and I sat in his room playing Altered Beast and Sonic, giddy with excitement and high on adrenaline, knowing that any moment his parents might come back. They did. I legged it."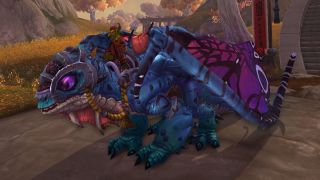 Zoe_Lucas - "I dropped passengers to their death in WOW"
"In WOW you got a two-man mount where you could eject people off it. When it was released not many people knew about it, so i used to fly people out of Dalaren, up into the air then eject my passenger and watch them fall to their death and die. I did it to about 40 people, each of them paid me 50g to go for a ride on my mount. Evil, but fun, and i made money from it. After a few weeks for some reason blizzard allowed your passenger to have a parachute after you ejected them so my fun ended."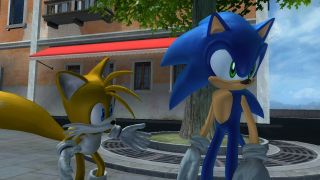 dragonhero40 - "I made someone play Sonic 2006"
"I got somebody to play Sonic 06. Enough said..."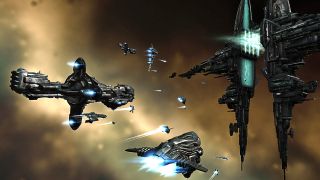 Ashrid - "I sent a newbie to die in EVE Online"
"In Eve Online I paid a newbie 1k a jump (an insignificant amount of money to an established player but a lot to a newbie) who was clogging up local chat. I asked him for an escort run to 'escort' my friend past one of the most notoriously camped 0.0 jump gates in the game. An action that undoubtedly cost him his ship and all his fittings as well as his clone!"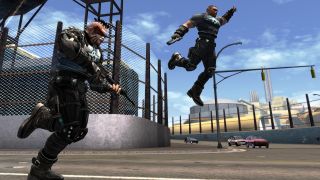 sleepyjones - "I ruined a stranger's selfie in Crackdown"
"Playing Crackdown on Xbox Live a good few years ago, when a wee guy joined the game. He must have been about 10 or something (I could hear his dad, or brother in the background). Not much was going on so we decided to have a race to the top of the big police tower in the centre of the map. He won. He was clearly excited about that and wanted to take a snapshot of us at the top... So I got to the top and just booted him off then left the game."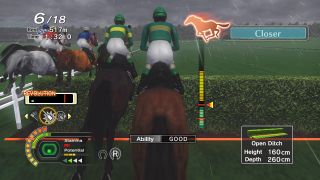 Pakuas - "I ruined horse-racing for everyone in Champion Jockey"
"Myself and a few friends bought Champion Jockey a few years ago and quickly found out we were absolutely useless. Luckily, there was an online mode where all the cool kids were playing (jokes) so it slightly extended our playing time on the game.
"We would continue to be dominated and lacked any grace or technique. Our horses actually ran like we (a couple of overweight fools) were riding them and we struggled to place in any race. We were about to trade in the game when we had a great idea. We would go off in a blaze of glory, whipping our horses like there was a Tesco van chasing us so we had a healthy lead. Of course this wasn't going to last and our poor battered horses soon began to stagger. We would then form a 3 horse line and continuously look behind us for more skilled jockeys who were making a surge. The line of 3 knackered horses blocked the other riders so they couldn't squeeze through, which resulted in one of us winning and many furious online jockeys who were smelling our behinds for over half a track each race. We did this for a good few months and became so good at the technique that people stopped playing the game. Obviously, it had nothing at all with the game being terrible, honest.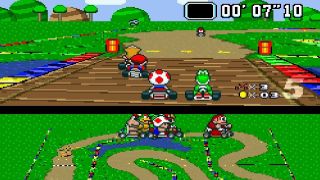 DonkeyWrong - "I tortured my cousin in Super Mario Kart"
"1993, Super Mario Kart, Ghost Valley 1. I swore blind to my loving Aunt I would allow my little cousin to finally beat me. With him in the lead I used the mushroom and hit the shortcut. As he came around the corner for the win I smashed straight into his smug little Toad face, knocking him off the course and crawling over the line for the win. I couldn't stop laughing. He was nine."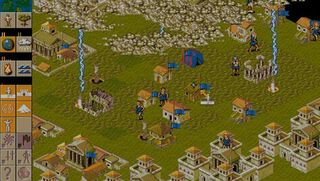 FortyWatts - "I tortured a lone human for millennia in Populous 2"
"Playing Populous 2 on the Amiga I stranded an individual follower on his own small island very close to the main village. He carried on his lonely existence watching the nearby village grow to a city. He had a perfect view of their great civilisation advancing as he wandered around his tiny hut like some sort of pariah. He'd done nothing wrong, just what must have seemed to him an accident of fate that as he took a stroll away from the village the land mysteriously fell away behind him. But he carried on with his life of innocence and boredom as society advanced onwards.
"He had to frequently put up with earthquakes, being struck by lightning and fire raining from the skies just on his little island alone, the mainland always avoided such misfortune. Every time such disasters befell him I was there to help sink and rebuild the land, his own personal miracles. His blind devotion to me, his saviour in these times of trouble was unquestionable. He never looked on at the blossoming society in front of him and pondered his cursed existence. He was grateful that I was looking down on him to fix his problems when they happened. It never dawned on him once that it was me that was causing all this damage. I'd destroy everything of his for the fun of it, I'd bring him close to his death repeatedly and at the last moment ease off the abuse. This was no punishment from an angered creator, it was physically impossible for him to commit any sins, I just took pleasure in ruining his day for him on a regular basis."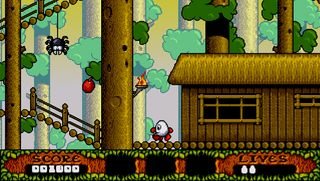 Erzsike - "I drowned Dizzy on purpose"
"I always loved playing Fantastic Dizzy on the Master System. More than once, on the bits where you are underwater, and are meant to wear the oxygen tank to breathe... I wouldn't put it on. I'd watch him slooooooooowly die, sink, then float to the top, where he'd bob around, dead. Yes, I get pleasure from watching innocent yolk folk die horrific deaths!"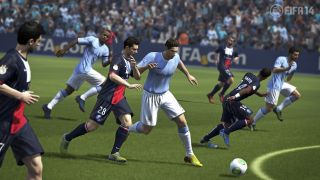 Savo888 - "I humiliated my boyfriend during FIFA"
"My boyfriend loves to show off his skills on FIFA, especially when he thrashes me at it. So one day, when we had guests, I had already configured his buttons so that they'd do different things to what he is used to (i.e pass instead of shoot). For once I beat him 14-1!!! The look of embarrassment on his face was hilarious. He did know something was wrong but couldn't quite pin point what."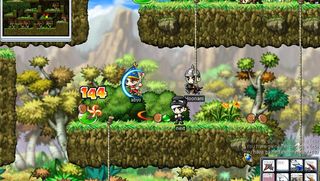 neil-anderton - "I did a dodgy deal in Maple Story"
"I ripped off a guy while playing the MMO Maple Story. So, there I was teleporting all around an area, grinding my butt off, when someone else pops in thinking they can kill alongside me. In Maple Story etiquette, kill stealing and item snatching is frowned upon, so if someone has already occupied a small area to grind the polite thing is to change to another channel and see if the same area there is empty. So I said "cc plz" and kept doing so... but it fell on deaf ears. The guy kept on stealing with a smile (literally, on his avatar). I then asked him "Would you please change the channel," to which he replied: "Deal with it".
"So, having enough of this I decided to teach him a lesson. I stopped grinding and asked this kill stealer if he has any need for 60% ATK scrolls at 8 million Mesos. ATK scrolls are extremely rare, consumable items that have a small chance of applying major buffs on a desired item. The 60% ones are worth around 8 million Mesos each. A lot. He says 'yes', he would like a scroll but he doesn't have enough. I ask how much, and he says he only has 5 million Mesos. After some outspoken deliberation I say 'ok', I can do that, and so we set up a trade window. Probably thinking his birthdays have come all at once, he puts in the money, I put in the scroll; just long enough for him to check the item. But I cancel quickly. He asks what happened, I say Dunno. So we begin to trade and, again, I quickly cancel. He asks again what happened, I say I'm not sure but the window keeps closing quickly. So we do this a few more times and every time I cancel quickly. He's losing patience and I fake losing patience as well. That's when I come up with the 'idea' that we both press confirm ASAP once the trade is up, before it has a chance to cancel (and funnily enough before we have a chance to check over the items being traded). So we do that and the trade goes through.
"What he doesn't know is that with this instant trade I put in a 10% ATK scroll instead, worth around just 20K Mesos. So the deal goes through, him still thinking he's getting a steal of a deal but instead is ripped off of all 5 million of his Mesos. He soon realises, but before he can go off on a tirade I say--with a smile--"Next time, change the channel", and teleport my butt out of there."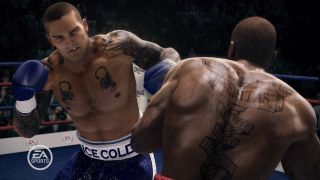 doomsday619 - "I made my brother weak in Fight Night"
"The most evil thing I have ever done in a video game is when playing my brother on the old Fight Night games. I used to wait for him to go to the toilet, or grab some food, and put his created fighter's stats right down to nothing, and mine all the way to the top."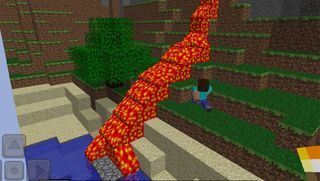 GreyBlade - "I burned a total stranger in Minecraft"
"For me, it was the simple act of a single mouse click. After watching a friend of mine, new to Minecraft, finally (after hours of setting up and searching, we weren't having much luck) find diamonds, we set up a crafting table (which he had spent ages running back up to the surface get wood for), in our little underground camp, and made his first diamond pickaxe. I had never seen him so excited (which, in retrospect, was a little sad), so I suggested we go and mine some obsidian to make a nether portal.
"As he got close to the lava, I explained how to make obsidian, and gave him a water bucket, and told him to be careful not to flood himself into the lava, as he would lose all of his gear, to which he replied that "After how long it took us to find all of this, I won't play again, I don't want to have to spend ages finding it all again"; which I heard as "Please make sure I die, you have to now I said this". I then followed him close to the edge as he approached the lava, and, with a single punch, knocked him into the lava. In short, he cursed very loudly, I had possibly the most evil laugh of my life, he thinks it was his fault he died, and we haven't played Minecraft since."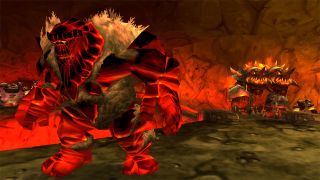 LeftTurnOnly - "I burned my team in WOW"
"While raiding Molten Core in World of Warcraft. After downing Golemagg the Incinerator, I told everyone that the crack behind where the boss stands allows you to see Ragnaros, sunken in magma. About 15 people believed me so they went to check it out. Unfortunately for them all the crack does is deal massive fire damage and kills you. People stopped listening to me in raids after that, but it's ok: I would just soul stone a paladin and send my imp to go pull bosses two or three rooms away. Surprisingly, no one knew it was me that was doing it. Well, other than the paladin, but he was to busy laughing to say anything."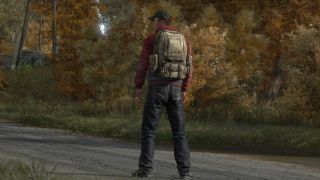 ExoStatic - "I killed for beans in DayZ"
"Playing DayZ, I came across a new player on his first time in the game after respawning myself. I talked to him for a while, helping him learn the game, get used to the controls and how to play, telling him multiple times that strangers are not to be trusted and to never drop your guard. He listened, rarely lowered his weapon and always kept me in his vision where possible.
"We journeyed through Chernarus for just over an hour, overcoming zombies with teamwork and surviving a couple of hair-raising moments involving bandits. We were both starving to death by this point, as food was scarce. Finally, we discovered the holy grail. A singular can of beans. We discussed for a moment what to do with it, and agreed to share the can 50/50. I opened the can using my can opener and placed it on the ground for my 'friend' to eat first. I left the room giving the excuse I was going to double check the rest of the house, and as soon as I heard him take the first bite, snuck in behind him, axe raised...
""Welcome to DayZ" was the last thing he heard before my axe sunk in to the back of his head. The beans were mine."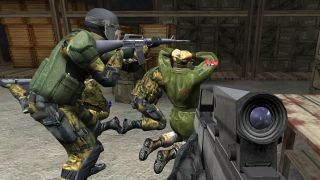 Priest282 - "I killed my whole unit in Rainbow Six"
"Finally, all was going well. 30 mins in to the level, full team alive one terrorist to go and he was within our sights! Our tactic of staying close in a group was working so we were in this formation in a little hut when I decided (I still don't know why even now!) to pop the pin on my frag grenade, and let it roll between our feet. Hahaha. It was a glorious murder-suicide! I might have got away with it too, had I not been the only one laughing manically at my desk. Needless to say it was me who had to buy the pizza for everyone!"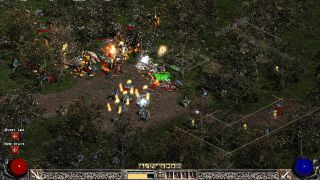 MichealKelly - "I lost my friends loot in Diablo 2"
"Started to play Diablo 2 on my friends save game while he was away he nearly had completed it and I wanted to see the end. Made it into hell just before getting to play against Diablo. I got wiped out, and all the unique armour fell off, couldn't make it back to the place I died to get it back - by the time I made it back to the spot trying to run past all the enemies, the armour was gone after a couple of hours of intense playing. Full set gone. He came back with 2 fillings removed (having been at the Dentist) I panicked, saved the game and made my exit. I had used all his potions and money in a burning effort to get the armour back too.
"It was his only save."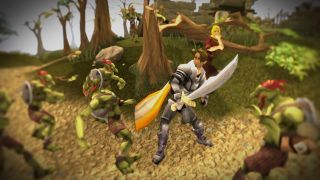 QuinningAndWinning - "I stole everything my friend owned in Runescape"
"A long time ago when I used to play Runescape, my friend accidentally told me that his password for the game was his name in real life, I promised I wouldn't tell anyone, but then later that night I logged onto his account with his username and password, went to his bank stole all of his stuff and dropped it in a remote part of a desert. I then logged into my account went to the same place and took all of his stuff for myself. The next day he asked me whether I knew anything about it, I lied and said that I had been hacked, and therefore that is what probably happened to him, and he believed me. To this day he does not know that I stole all of his items from over 100 hours of game play. I've never forgiven myself."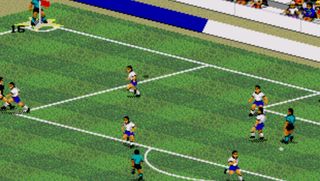 LarryDavid - "I annoyed my friend to victory in FIFA 94"
"Years ago I was playing FIFA 94 with a mate. I tackled him in the most blatantly dirty manner possible. The ref was about to yellow card me but I kept running away from him so he couldn't book me (bizarre exploit in the game). Did this for a few minutes until my mate got so annoyed he went to make a sandwich--then I let the ref catch and book me... then proceeded to score two goals while my mate was away. Sad and evil way to win? Definitely. Did I win? Definitely :)."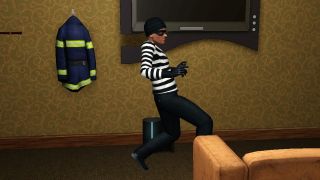 Tomvevers - "I made a human zoo in The Sims 2"
"For me, it was in the Sims. One day, a robber was robbing my house and I had some cheats on, I believe, which I guess is slightly evil in itself. Playing God and all... Anyway, he popped round to nick my stuff so in a state of panic, I paused the game and built a fence around him. Once I realised he wasn't leaving the fence, I had it sussed. For the next few days, whilst my Sim went about his daily business, I was gradually building the biggest human paddock my Sim town had ever seen. I had the postman, the newspaper girl, my robber, a pizza delivery boy, a fireman. It was sick. It was deranged. I kept them there for days, weeks. My Sim had no idea of the kind of human paddock prison I had built in his very back garden. Eventually one day, they simply all disappeared. I think the stress killed them. Either that or they found some way to tunnel out of my super prison. That was pretty evil."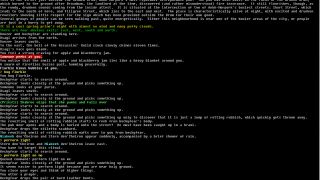 Akruvi - "I hacked to win in MUD"
"About 15 years ago, I was really into MUDs (the old text-based online RPGs). I was also studying programming, and I had server access to the MUD I was playing at the time to help the owner with mostly maintenance (and the random coding help here and there).
"At some point, I've found myself an arch-nemesis on the game. We would always PvP each other, hunt the other one down, spawn the recall point... but with time he seemed to be gaining the advantage over me. So here I am with a target, and access to the code and player files - I did what any 14 year-old would do, and started messing with him. I ended up modifying the game code to specifically make his attacks against me weaker, increased my own health to 9999, and boosted my own gear. It worked well for a time, until one day I made a mistake and followed him - which allowed him to group me and see my exact health. When he saw "9999", he contacted the owner and I got banned from the game permanently.
"I regret nothing."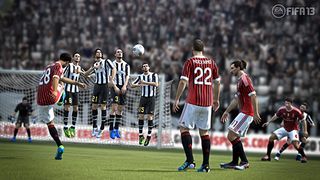 TehluTheGreat - "I punished a friend's arrogance in FIFA"
"Here's how I decided to unleash my inner evil. I had a few friends around and we ended up having a FIFA tournament where the winner stays on. This one guy was owning everyone and nobody could beat him, by this time we had been playing a while and people were starting to get hungry so we ordered a load of pizzas for ourselves. At this point everyone was sick of losing and nobody wanted to play except the guy with the winning streak, he started pestering his girlfriend (who doesn't play video games) to play him, but she was like: "No, because you never let me win!". His reply to this was "If you beat me I'll pay for everybody's pizza".
"With the potential to get free pizza everybody started screaming for her to play him and she caved in and accepted. Knowing that there were three controllers connected to the console I grabbed the unused one and stood just out of site around the archway which was the entrance to the room. Each time he even remotely looked like he was going to score I would press the Xbox button and bring the menu up over the screen ruining his chances of scoring. My devious plan worked and she actually beat him earning everybody free pizza and an argument for the happy couple! Don't worry they are still together and actually engaged now."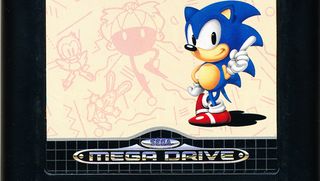 smmac41 - "I tricked a friend into buying Sonic"
"In 1993 I drew the number 3 on a Sonic the Hedgehog cart with permanent marker. I then sold it to a friend of a friend for 25 quid, saying it was a limited edition from Japan. I never heard back from them. Not exactly 'Evil within a game', but funny as hell."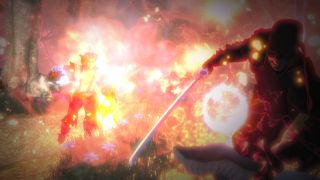 DoomSpoon - "I turned evil at the end of Fable 2"
"In Fable 2 I lived a healthy, noble life. I helped everybody I could, rebuilt towns and won the adoration and respect of the populace. I married and had two children, I shared my wealth readily and didn't give in to greed. I would not steal or bully people. Despite many advances from men and women in every locale I remained faithful to my loving wife but treated everyone with respect and dignity.
"Right up until the point I sacrificed hundreds at the Temple of Shadows, starting with my own children and wife, then moving on to my adoring following. When people started to fear me I slowly played them until they worshiped the ground I walked on. I wooed them, bribed them with gifts and lured them in to their unpleasant fate. I was calculated in my approach, trying my best not to physically harm or scare them, to gain their trust and lead them to an unpleasant death. They'd follow me in their droves all hearts and smiles right up to the last moment.
"I showed not the slightest remorse."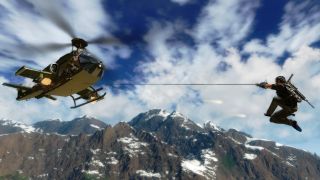 04whim - "I used the whole map to torture a man in Just Cause 2"
"My most evil moment is probably in Just Cause 2. With the aid of mods, I made Rico immortal, dragged a guy to the top of a mountain, spawned a tractor, tethered the man to the tractor and drove off the side of the mountain. So as the tractor rolled down the mountain, he was being flung away from it until the tethering would slam him straight back into the mountain and repeat until the bottom. Amazingly, he got back up at the end. So I sent him out to sea with the air propulsion gun."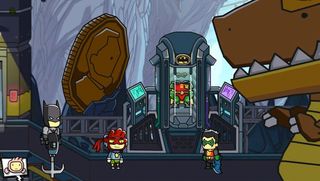 mack535 - "I made Batman cry"
"Made Batman's parents in Scribblenauts and killed them. In front of Batman."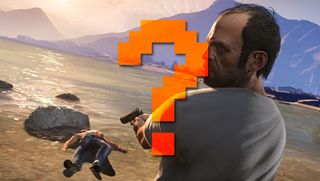 Ok, now we're scared...