Bradley Cooper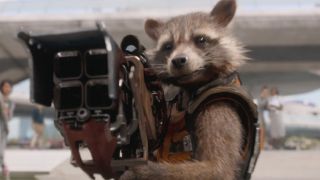 Much like his Guardians co-stars, it's likely that Cooper's contract involves the two direct sequels. Oh, no wait. Everyone's in Infinity War too, aren't they? It wouldn't be the same with his smart-mouthed little raccoon on hand to bolster everyone's spirits with violence and quips. And yep, there he is, again on the casting call. Sounds as if Saldana, Bautista, and Cooper all have similar deals, which would also make him a lock for Avengers 4.
Vin Diesel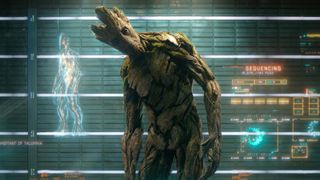 Diesel's got so much going on it's a wonder that he has time for Marvel movies. Luckily, he only has one line to remember and he gets to deliver it wearing sweatpants in a vocal booth. He's reprising his role as Groot in the Guardians sequel, and even though none of his contractual obligations have been made public, it's expected he'll be back for the third one. And – continuing a theme – he's also on the casting call list for Infinity War, too.
Evangeline Lilly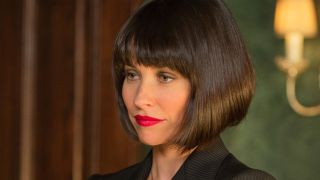 Before shooting had even started on Ant-Man, Lilly was locked in for a multi-movie deal that we now know includes sequel Ant-Man and the Wasp. "When I signed on with that contract, I knew there was a chance I would never do another Marvel film, but they make you sign them anyway," prior to the first film's release. "I hope I actually get to fulfil that contract." Happily, it's since materialised that she will – Lilly is confirmed for that second Ant-Man film, and says that Wasp will pop up in Avengers 4. She just has to go back…
Josh Brolin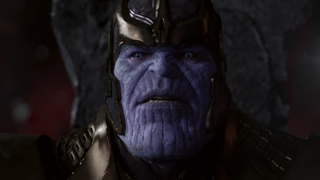 We haven't seen a lot of Brolin as the MCU's big bad Thanos, but we're certainly going to be well acquainted by the time Infinity War and Avengers 4 end. After cropping up in post-credits scenes, and a larger role in Guardians of the Galaxy, his quest to acquire all of the Infinity Stones will conclude with the 2018 and 2019 sequels. Assuming he gets his comeuppance, that's likely his lot - but this being Marvel, who knows what twists may be in store?
Benedict Cumberbatch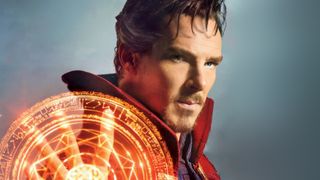 Cumberbatch's deal kicked off in 2016 with Marvel's first dip into the supernatural realm. Given Doctor Strange's popularity, it was inevitable that Marvel would retain the brainy Brit's talents, and sure enough he's one of the most exciting names confirmed for Infinity War. As teased in the Doctor Strange credits, he's also in Thor: Ragnarok, out in November. A five-film contract would also cover Avengers 4 and a Doctor Strange sequel, but that's me dreaming out loud in hope rather than expectation. With any luck, his real deal is much longer than that.
Chiwetel Ejiofor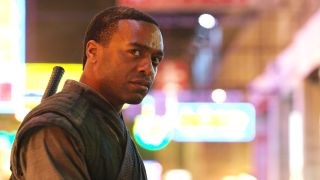 Cumberbatch wasn't the only impressive new actor joining the MCU ranks in Doctor Strange. Chiwetel Ejiofor assumed the role of Mordo, and based on that second end-credits scene, he sure looks like he'll be back if a Strange sequel happens. But the details of his contract aren't too broadly known, so there's no saying for certainty whether Ejiofor has already been tapped for such a project. And of course, just about any MCU actor seems to have the potential for at least a cameo in Avengers: Infinity War, but there's no suggestion of an appearance in that one thus far.
Brie Larson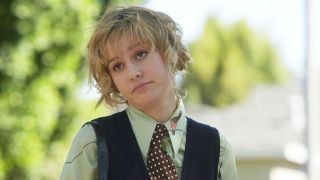 With Marvel introducing more heroes from its vast pantheon, one of the most eagerly anticipated updates was casting Brie Larson as Captain Marvel. Not only will she be stepping into Carol Danvers' shoes in her own solo movie in 2019, but she's also on that Disney casting call list for – wait for it! – Avengers: Infinity War. Come on, look a bit surprised. No word whatsoever on a long-term contract, but GR+ delightedly predicts that she'll be making Marvel movies well into the twenties.