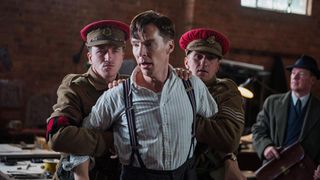 The Imitation Game
The Film
Benedict Cumberbatch kicks off the 58th London Film Festival with a biopic of WWII codebreaker Alan Turing.
Why we're excited to see it
Cumberbatch, Keira Knightly and a moving real-life story about a wronged British war hero, The Imitation Game also marks the English language debut of Norwegian Headhunters director Morten Tyldum.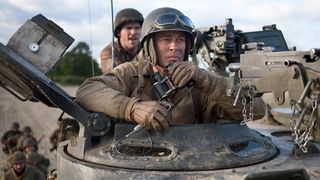 Fury
The Film
Brad Pitt. Shia LaBeouf. In a tank.
Why we're excited to see it
David Ayer ( End Of Watch ) brings gritty, grimy, gory realism back to the war movie with a story about a stranded Sherman stuck behind enemy lines. It's Saving Private Ryan on wheels.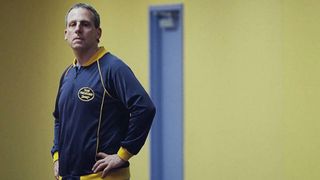 Foxcatcher
The Film
Two professional wrestler brothers (Channing Tatum and Mark Ruffalo) strike up an unusual, dangerous relationship with an eccentric millionaire (Steve Carrell) who starts training them for the Olympics.
Why we're excited to see it
A sprawling family tragedy billed as a slow-burning psychological thriller, Bennett Miller's studied, menacing follow up to Moneyball sees his A-list cast playing against type – with the oddball plot hiding more secrets than Carrell's prosthetic nose.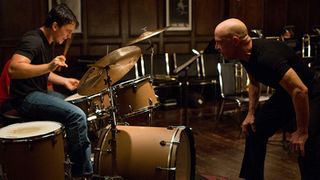 Whiplash
The Film
Miles Teller crosses drum sticks with his bullish music teacher (JK Simmons) in a film about obsession, humiliation and DRUMMING.
Why we're excited to see it
Winning both the Grand Jury and the Audience prizes at this year's Sundance Film festival, Whiplash is already the indie film to, err, beat this year.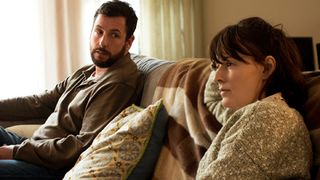 Men, Women & Children
The Film
Jason Reitman ( Juno, Up In The Air ) looks at the way phones, tablets and Facebook are messing up our relationships in a smart comedy-drama starring Adam Sandler and Jennifer Garner.
Why we're excited to see it
Because we're already fed up with people using their phones in the cinema…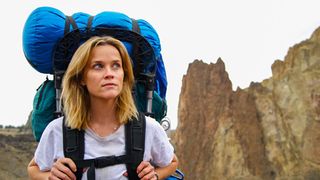 Wild
The Film
Reece Witherspoon attempts a 1,100-mile hike across the Pacific Crest Trail.
Why we're excited to see it
Mixing emotional flashbacks, stunning landscape cinematography and a one-woman performance from Witherspoon, director Jean-Marc Vallée follows up Dallas Buyers Club with another hot tip for the awards season.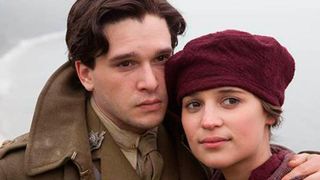 Testament Of Youth
The Film
An adaptation of Vera Brittain's classic WWI memoir follows her emotional journey from Oxford University to the field hospitals of France.
Why we're excited to see it
The centrepiece gala of the festival, Alicia Vikander, Kit Harington, Emily Watson and Hayley Atwell star in a sweeping period romancer that's British film's Great White Hope of the year.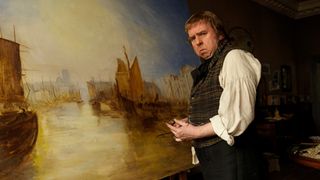 Mr Turner
The Film
Mike Leigh's biopic of English Romantic painter, JMW Turner.
Why we're excited to see it
As if the return of Mike Leigh isn't reason enough to be excited, Timothy Spall picked up a Best Actor award at Cannes for his portrait of the artist – making Mr Turner a career milestone for two of Britain's biggest names.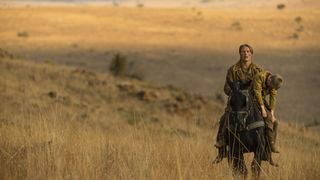 The Salvation
The Film
A Danish Dogme Western starring Mads Mikkelson as an ex-soldier who stands up for his family against the wrong man.
Why we're excited to see it
Looking as grand as it does grim, Kristian Levring's hate-fuelled revenger also boasts Eva Green as a mute Native American assassin (who probably takes her top off a lot).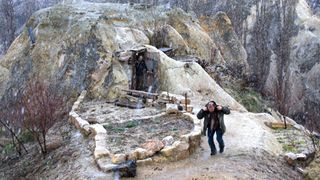 Winter Sleep
The Film
A retired actor leads a dull life running a hotel in the remote Cappadocian mountains, until a kid throws a stone at his car and messes up his routine.
Why we're excited to see it
Nuri Bilge Ceylan's claustrophobic, daring chamber piece won the Palme d'Or at Cannes – following up Once Upon A Time In Anatolia with another sparce, scathing slice-up of the male psyche.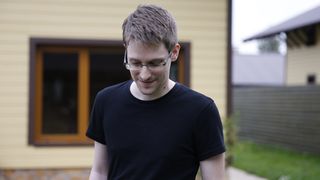 CITIZENFOUR
The Film
A documentary about Edward Snowden, the whistleblower behind the 2013 'Wikileaks' NSA splurge.
Why we're excited to see it
A staggering case of 'right place, right time', filmmaker Laura Poitras captures the moment when Snowden's fame/infamy hit the headlines – with unique (and now almost impossible) access to the man in every government's bad books.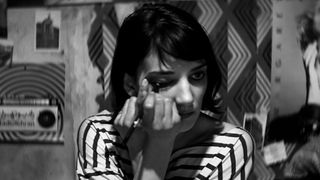 A Girl Walks Home Alone At Night
The Film
A black and white "Iranian vampire western"…
Why we're excited to see it
As if the words "Iranian vampire western" weren't already enough, Ana Lily Amirpour's striking debut has been compared to both Let The Right One In and Jim Jarmusch's Stranger Than Paradise .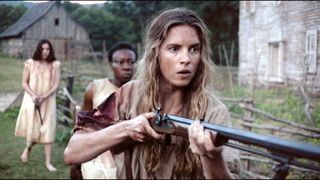 The Keeping Room
The Film
Brit Marling and Hailee Steinfeld play two sisters left alone to defend their farm whilst the menfolk fight the last days of the American Civil War.
Why we're excited to see it
A classic siege movie with a killer cast (that also includes Sam Worthington as a Yankee scout) from Brit director Daniel Barber, it's got all the promise of Meeks Cutoff meets Straw Dogs .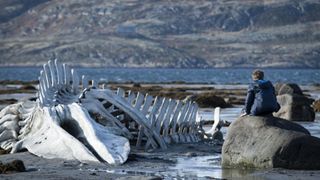 Leviathan
The Film
A rocky coastline and a lonely man caught up in a local property dispute serve as allegories for Russia's corrupt political system.
Why we're excited to see it
Diretor Andrey Zvyagintsev picked up the award for Best Screenplay at Cannes, with his film compared to everything from the films of Tarkovsky to the novels of Gogol.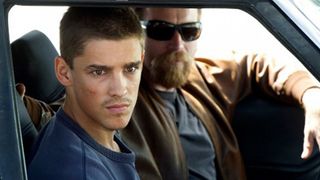 Son Of A Gun
The Film
Fresh from prison, JR (Brenton Thwaites) falls in with hardened criminal Brendan (Ewan McGreggor) in an Australian heist thriller with another (very different) starring role for Alicia Vikander as a feisty moll.
Why we're excited to see it
An Aussie Training Day on the other side of the law? We're there.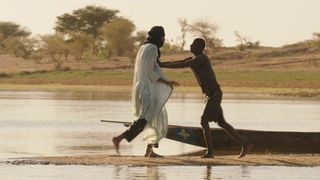 Timbuktu
The Film
Dramatising the moment when Islamic extremists rode into town, Timbuktu shows the effects of radical Sharia law in all its painful, absurd (even funny) detail.
Why we're excited to see it
Abderrahmane Sissako's boasts numbing social relevance, gorgeous cinematography (by Blue Is The Warmest Colour 's Sofiane El Fani) and a scene where a team has to play football with an imaginary ball…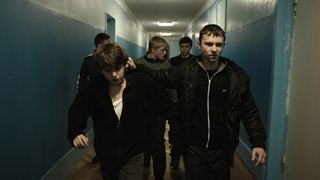 The Tribe
The Film
A new pupil at a boarding school for deaf teens uncovers a front for robbery, prostitution and organised crime.
Why we're excited to see it
Perhaps the world's first truly silent movie, debut director Myroslav Slaboshpytskiy has his deaf actors perform their roles entirely in sign (without subtitles), flipping the language of cinema completely on its head.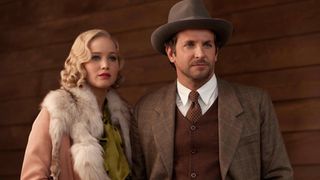 Serena
The Film
A perfect marriage between a logging magnate (Bradley Cooper) and his wife (Jennifer Lawrence) starts to unravel in a depression era tale of jealously, infidelity and murder.
Why we're excited to see it
Cast before Silver Linings Playbook , Susanne Bier's savage melodrama promises to push Lawrence and Cooper into even darker, edgier turf than any of their past performances.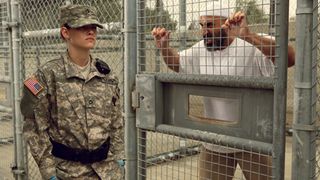 Camp X-Ray
The Film
An uncomfortable bond develops between a prisoner (Peyman Maadi) and a guard (Kristen Stewart)... in Guantanamo Bay.
Why we're excited to see it
Still tarred with the Twilight brush, Camp X-Ray marks another interesting departure for Stewart, giving her a chance to get edgy and, possibly, even controversial.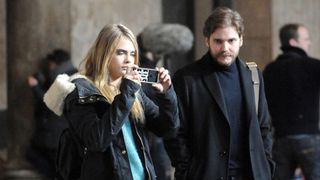 The Face Of An Angel
The Film
Michael Winterbottom directs Daniel Brühl and Cara Delevingne in a film about a director struggling to unravel the truth behind a student murder mystery.
Why we're excited to see it
A film about a film about a contentious real-life story (the murder is inspired by the Amanda Knox case), The Face Of An Angel sees Winterbottom back on form; pushing envelopes, racking layers and stirring up another international debate.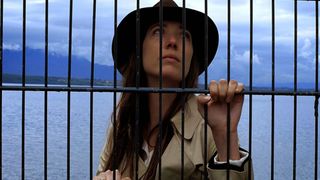 Goodbye To Language
The Film
Jean-Luc Godard has gone 3D. A mix of fragmented narratives, musical quotes, costume drama and toilet humour, there's not much plot to speak of – but it's all seen through the eyes of a dog...
Why we're excited to see it
When an arthouse giant like Godard decides to play around with 3D, everyone puts their glasses on.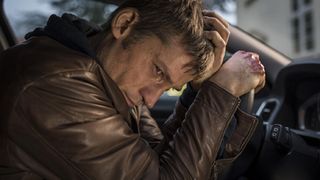 A Second Chance
The Film
A routine police call turns emotional when a cop ( Game of Thrones ' Nikolaj Coster-Waldau) discovers an abandoned baby.
Why we're excited to see it
Aside from a proper, meaty role for Coster-Waldau, A Second Chance also marks the second LFF chance for Danish Oscar-winner Susanne Bier (after Serena ) - this time in her native language.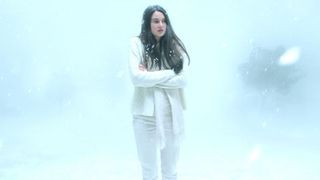 White Bird In A Blizzard
The Film
Sex, death and teenage angst collide as a mother (Eva Green) suddenly, unexpectedly, walks out on her young daughter (Shailene Woodley).
Why we're excited to see it
Shortchanged by Spider Man (and, debatably, by Divergent ), Gregg Araki's meditative drama is Woodley's chance to get back into the indie arena.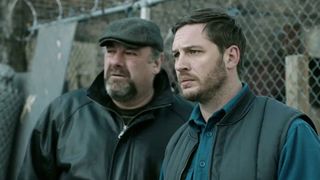 The Drop
The Film
A gangland past catches up with a bartender (Tom Hardy) and his cousin (James Gandolfini) when he finds an abandoned puppy in the rubbish bin.
Why we're excited to see it
Tom Hardy playing a tough nut, James Gandolfini in his final role and a New York Noir script written by Dennis Lehane ( Mystic River, Gone Baby Gone, Shutter Island ). Sold.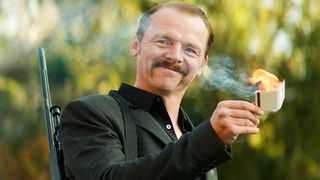 Kill Me Three Times
The Film
A moody assassin, a bent cop, a murderous dentist and a mechanic all cross paths and motives in the middle of the Australian desert.
Why we're excited to see it
That moody assassin? Simon Pegg. Leading an Aussie low-fi Pulp Fiction ensemble with his darkest, barmiest role in years, Pegg looks like he's having a blast.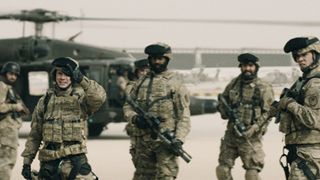 Monsters: Dark Continent
The Film
Gareth Godzilla Edwards' breakout 2010 indie gets a suitably low-fi sequel as debut director Tom Green takes the (background) action to the Middle East.
Why we're excited to see it
Will it be the Aliens to the original's Alien ? Fingers crossed for more stripped-back mumblecore genre-blurring in what could become another career launchpad.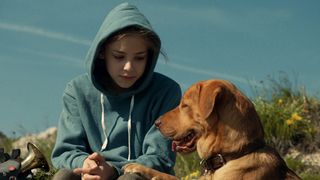 White God
The Film
A troubled teen goes to stay with her Dad just as a full-on DOG REVOLUTION starts. Think Planet Of The Apes ... with dogs.
Why we're excited to see it
It sounds hokey, but Kornél Mundruczó's ambitious, visceral political allegory (featuring a cast of over 100 real dogs) won the Un Certain Regard prize at Cannes.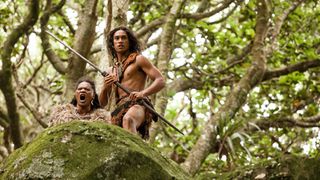 The Dead Lands
The Film
An ancient maori take on the YA formula, a teenager sets out to avenge his father by pursuing a rival tribe through a forest full of of supernatural cannibals.
Why we're excited to see it
Drawing comparison to Mel Gibson's 2006 Apocalypto , Toa Fraser's adventure thriller is one of only a handful of films to have ever been made in the maori language.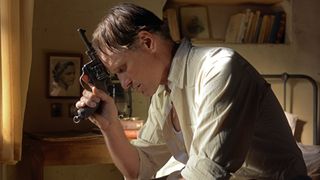 Far From Men
The Film
A "North African Western" set in '50s Algeria, based on a Camus story, Viggo Mortensen stars as a school teacher charged with escorting a man (Reda Kateb) over the mountains to face a murder trial.
Why we're excited to see it
With a score by Nick Cave and Warren Ellis, a moody cowboy role for Mortensen and a serious existential bent, Far From Men could be this year's answer to The Proposition .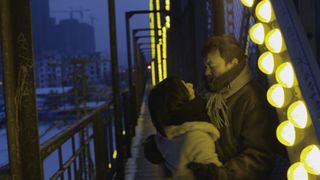 Black Coal, Thin Ice
The Film
A shabby Chinese detective (Liao Fan) follows a murder investigation for five years – even after he loses his job – before he realises that he might be able to solve the case.
Why we're excited to see it
Winning the prestigious Golden Bear at the Berlin Film Festival, Diao Yinan's lyrical, snow-bound procedural uses long takes, travelling shots and a chilly neon palate to unravel its tangled knots.