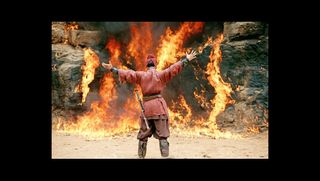 When set-pieces go bad
The impressive stunts that punctuate some of our favorite action films come at a much greater cost than their special effects budgets. It stands to reason that working near explosions, high-speed vehicles, and heavy machinery is a dangerous choice of vocation, but as Steven Spielberg said, "no movie is worth dying for."
With that in mind, here are a few filming events that - through accident or negligence - made their cinematic tragedy all too real.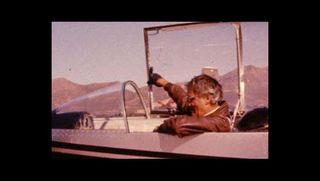 Top Gun (1986)
When Art Scholl climbed into his Pitts S-2 camera-plane on the set of Top Gun - as he had so many times before - he had no idea of the dark fate that awaited him.
Embarking on one of the dynamic flat spins that made the flight sequences so memorable, Scholl lost control of his plane and he fell into the Pacific Ocean. His last words were I have a problem, I have a real problem. Neither the plane nor Scholls body were ever recovered.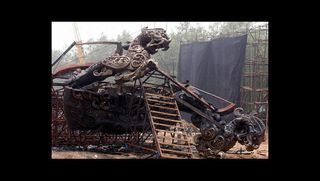 Red Cliff (2008)
John Woos memories of his passion project Red Cliff will be forever tainted by the death of young stuntman Lu Yanqing.
During shooting the SFX crew deliberately set a small boat on fire but when the boat crashed into a larger boat, it started a fierce blaze that killed the 23-year-old Yanqing. The rescue team posited that the fire had lit some inflammable gas, making it impossible for Lu to escape.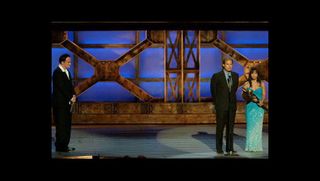 XXX (2002)
The Vin Diesel vehicle features several memorable stunts - many of them involving the input of famed stuntman Harry OConnor. But OConnor fans will watch the film for another, tragic, reason - it was to be his last film following a gruesome accident which took his life.
Shooting in Prague, OConnor was being pulled at high speed on a paraglider when he hit the pillar of the Palacky bridge. He died on the spot from his injuries. Quentin Tarantino presented O'Connor's widow with a posthumous Best Overall Stunt by a Man Award at the 3rd Annual Taurus World Stunt Awards.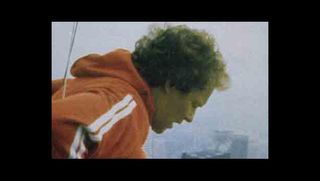 Million Dollar Mystery (1987)
Dar Robinson was a legend in the stunt business - during his 19 year Hollywood career he held 21 world stunt records, without breaking one bone. But it only takes one mistake to kill in such a high-risk industry, and Robinson met his end during a routine stunt.
Robinson had completed his main stuntwork on the set of Million Dollar Mystery, and had dismissed the emergency medical team. He decided to perform a simple high speed run past the camera, lost control of his motorcycle and turned off a cliff to his death.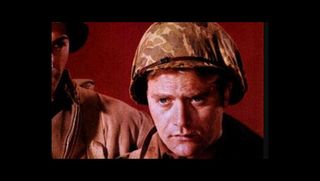 Twilight Zone: The Movie (1983)
Perhaps one of the most notorious stunt disasters claimed the lives of actor Vic Morrow and two young child actors, My-Ca Dinh Le and Renee Shin-Yi Chen. The trio were running from a low-flying helicopter during a sequence set in Vietnam, when pyrotechnic explosions knocked the helicopter off course, causing it to crash into them.
Morrow and Le were decapitated by the blades. Chen was fatally crushed. The helicopter crew escaped with minor injuries.